'murmurations' by shared space and light 
Artist-run platform Shared Space and Light was commissioned by Fabrica Gallery, a converted church in Brighton, UK, to create a projection-based installation that brings to life its large, ornate windows. The artwork is a mesmerizing digital recreation of starling murmurations captured over the years by Giles Thacker of Shared Space and Light. 'Being a motion graphics artist, I've always wanted to graphically explore the flight patterns and dynamics of those fascinating sightings,' adds Thacker.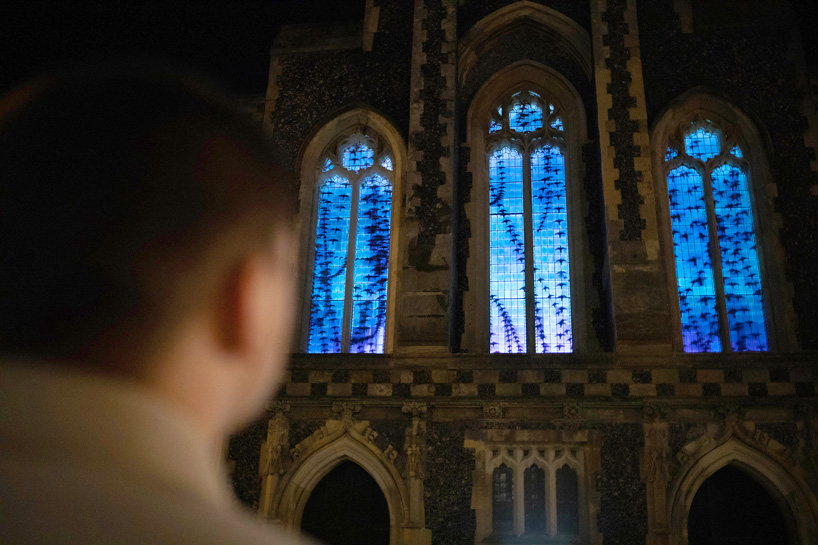 the video mapping projecto inside the Fabrica Gallery 
Shared Space and Light (see more here) decided to feature starling murmurations in its artwork as they occur every night just around the corner at the Palace Pier in Brighton. Intrigued, Giles Thacker (see more here) consistently documented the phenomenon and has made several films about it using a Canon 5D and Panasonic Z200, including slo-mo shots.
The team projected the graphic recreation on the windows of Fabrica Gallery (see more here) from inside, allowing the installation to run with minimal maintenance and the audience to enjoy the 'show' while adhering to Covid-19 restrictions. According to Thacker, what pushed for a successful mapping was two-fold: creating the feeling that something was happening within the space and incorporating a stained glass aesthetic that matches the windows.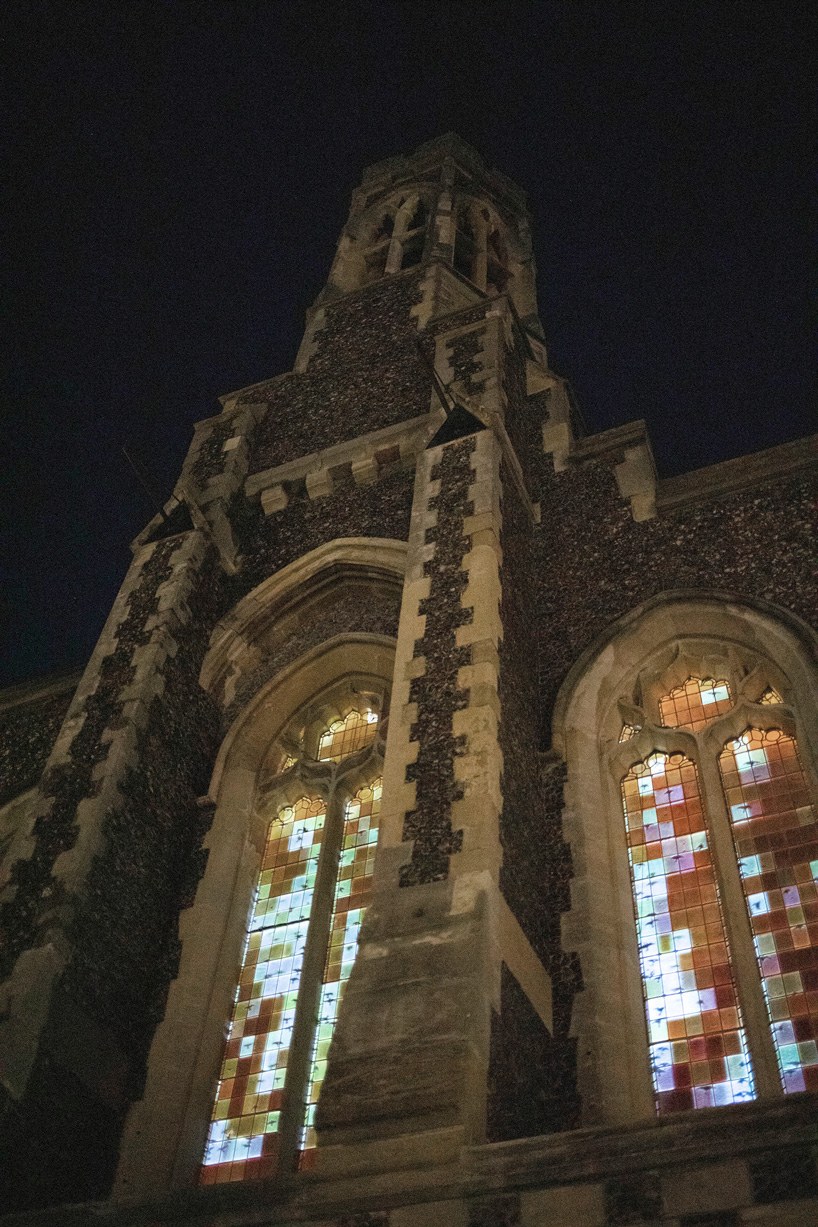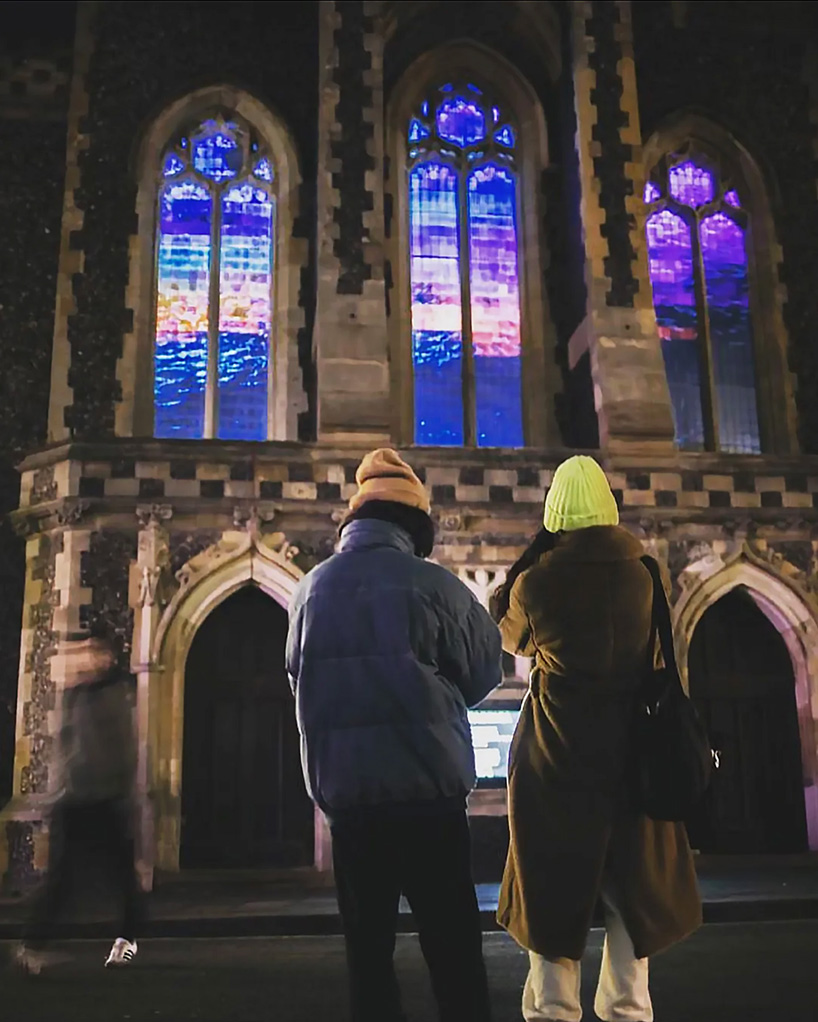 the gallery is a converted church with large, ornate windows displaying the graphics