Mohammad Qasim Iqbal's Ai explorations of Baroque façades
This series of Midjourney generated images by architecture student Mohammad Qasim Iqbal experiments with silk and stone tectonics to render grand, intricate baroque façades. Using artificial intelligence, the conceptual project creates a blurred, 'in-between' architecture where silk and stone elements merge and intertwine in a surreal composition. The structures emulate the idiosyncratic architectural motifs of baroque master Francesco Borromini. The characteristic historical baroque design language of Borromini, including layering geometric shapes, undulating forms, richly sculpted elements and dramatic exuberance, are here taken into new territories, engraved from silk in a contemporary expression. 

all images by Mohammad Qasim Iqbal
rich silk and stone carvings intertwine in bold expressions
Mohammad Qasim Iqbal begins his experimentation with exploring the technical and theoretical elements of baroque architecture, looking to notable architects of the movement. Using Midjourney, the architect emulates the bold extravagance of 17th-century Italian architect Francesco Borromini, generating undulating façades with rich, free-flowing sculptural details. Feeding further text-based prompts and iterations into the AI program, the architect pushes the architecture into new, surreal and contemporary territories. Inputting the phrase 'silk' extends the baroque façades' original character and qualities, allowing the AI to lend new properties of the fabric to the stonework while becoming a complementary piece to each structure.
This study intertwines the sculptural details of the stone with the intricacy of the fabric of silk  to stitch a contemporary version of the baroque façade. The seamless merging and blurring of the materials and forms encourages the viewer to look closely before they can distinguish between stone and silk. In a sense, elements of the work are reminiscent of Bernini's David sculpture, 'where you forget the fact you are looking at a stone sculpture because of the immense detail and visual feel of the rope and hair', notes Qasim Iqbal.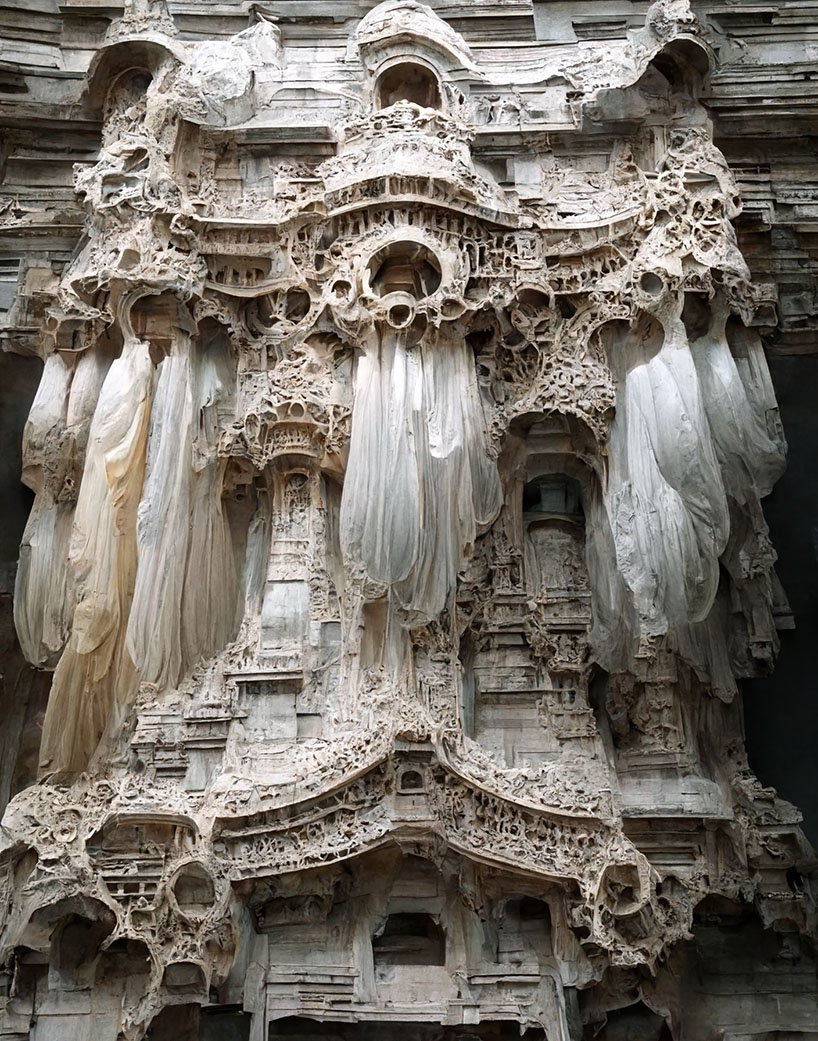 using Midjourney, the structures emulate the bold extravagance of Baroque architect Francesco Borromini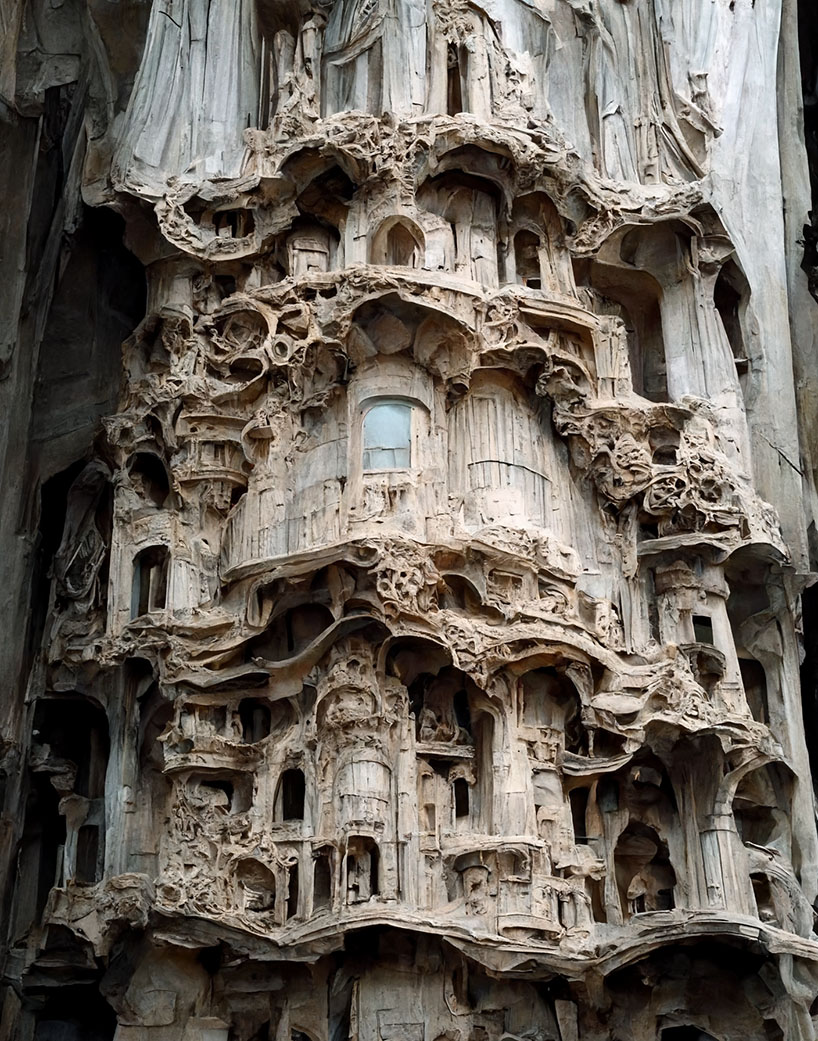 AI lends new properties of silk to the historic stonework