Aires Mateus completes 'One Museum, Two Museums' in Lausanne
After years of preparation, the new PLATEFORME 10 art district in Lausanne, Switzerland opens its doors to the public on June 18th, 2022. The inauguration of this cultural destination comes along with the completion of the building that houses the Cantonal Museum of Fine Arts (MCBA), and the Museum of Contemporary Design and Applied Arts (mudac) — two of the three museums set within the new district. 
Conceived and realized by Portuguese studio Aires Mateus, the design introduces a sculptural concrete building with minimalist architectural shapes and a sturdy appearance. Dubbed 'One Museum, Two Museums', the project effortlessly combines the two museums, their programs, and collections, into a unified structure. The two institutions are conceived as two boxes -one for photography and one for design- connected through a shared social entrance that 'forms a natural extension to the public esplanade.'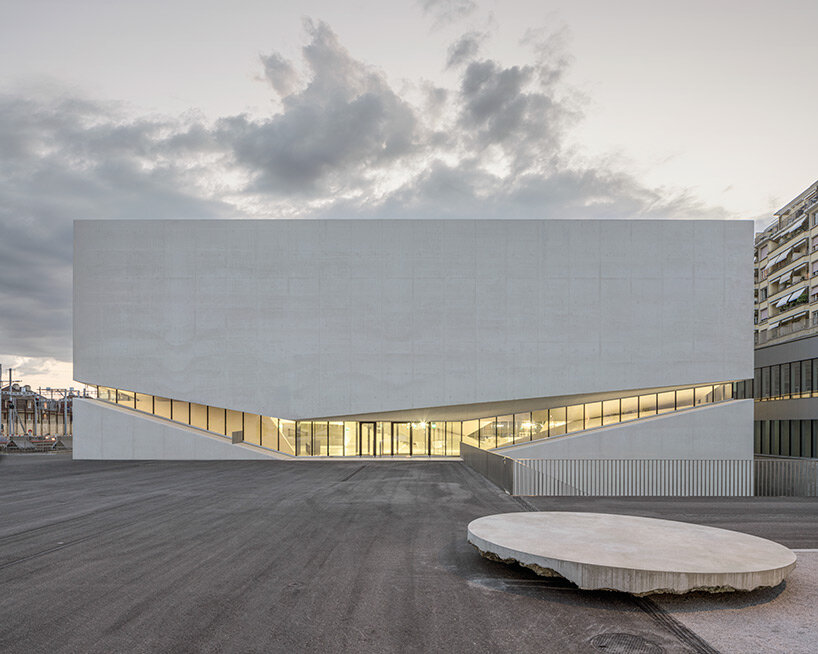 the design combines the two museums, their programs, and collections, into a unified structure
image courtesy of Matthieu Gafsou, unless stated otherwise
sculpted by light
Both the internal and external spaces of the new building were sculpted in large part by light. The facade of the building appears as two prismatic concrete forms joined by a jagged ribbon of light. Inside, Aires Mateus has used strategically placed skylights and larger openings to generate a luminous environment. According to the Portuguese firm, the aim was to trigger a particular spatial sensation and make guests feel as if they are constantly outside.
The cultural complex is composed of two interlinked sections offering more than 1,500 sqm of exhibition space in total. Equal in size, the two wings are connected through a striking central staircase that facilitates circulation while also providing a sense of welcome and monumentality. The new building offers vast and adaptable modular areas for both institutions, enabling the seamless presentation of collections and the staging of temporary exhibitions. On the lower floor, the design allocates storerooms and technical services that allow the collections to be conserved under optimal conditions. Staff-occupied sections will be located to the north and west of the central building, which will be open to the public in its whole.
The exhibition halls were designed as neutral, flexible spaces able to accommodate numerous scenographic modifications. Although these display rooms are left open for free usage, the lobby is clearly defined in zones, including a café, a library, and a bookshop. In this way, the cultural complex serves as a fully functional and comprehensive entity.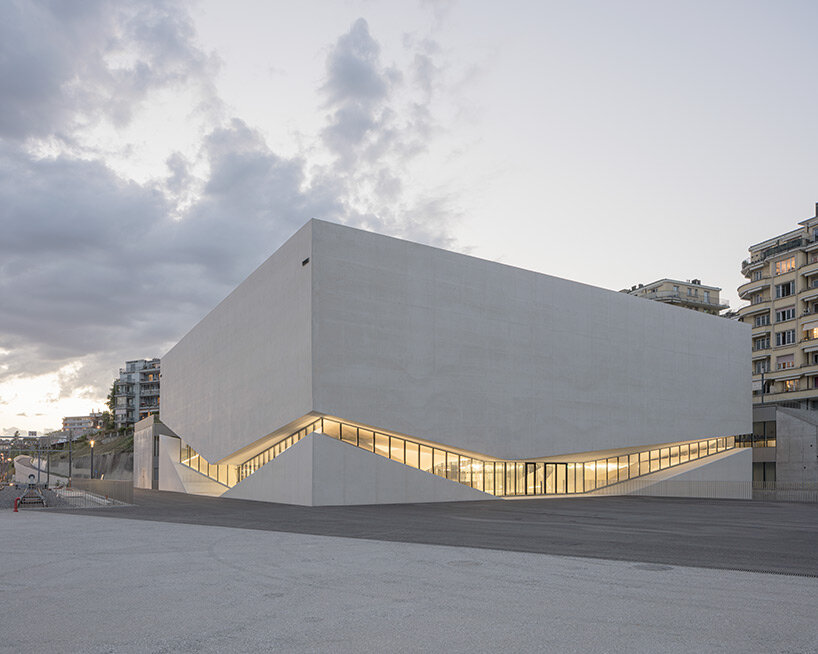 both the internal and external spaces of the new building were sculpted in large part by light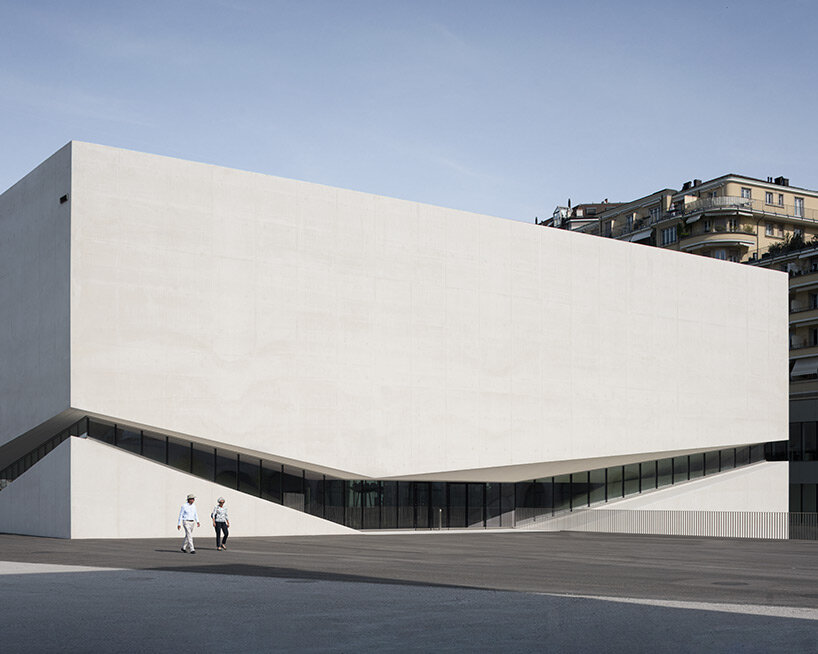 a sculptural concrete building with minimalist architectural shapes and a sturdy appearance