beefed-up front and rear bumpers and a hood that pops
Performance company SpeedKore has tapped car concept designer Abimelec Arellano to design an all carbon-fiber IMSA All-American GT Cuda. The young designer has drawn his influences from Glenn Bunch's 1974 Dodger Challenger and charged his car design with beefed-up front and rear bumpers and a hood that pops by lifting the surface. The sleek-matte look and charcoal color add a beastly signature to the drift-thirsty muscle car. While it is still a concept, SpeedKore seems to be looking for ways to turn it into a real model, a specialty of the company whose works focus on custom-performance vehicles. If modern technology will be considered for the car's features, IMSA AAGT Cuda might be a potential model of an electric automobile or a driverless car.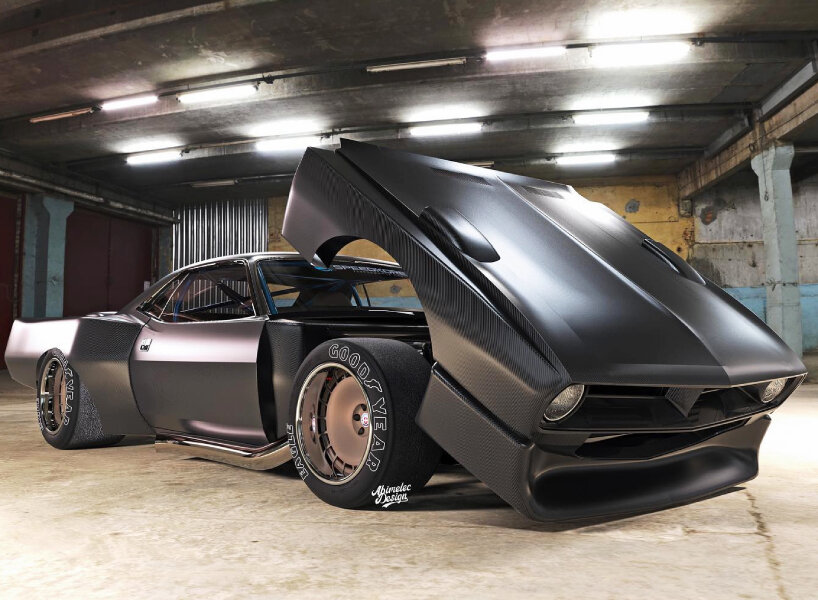 images courtesy of SpeedKore and Abimelec Arellano
All carbon fiber for 'run what you brung' 
SpeedKore shows Abimelec Arellano's render via its Instagram post and writes that it has to add its signature ample carbon fiber and its in-house supercharged twist to the car concept. It circles back to the International Motor Sports Association's 'run what you brung' rule when it decided to go full carbon-fiber for its IMSA AAGT Cuda. The performance company also shares that the IMSA AAGT Cuda car concept can be considered a rival to the Dekon Chevy Monzas and Greenwood Corvettes. Abimelec comments that his car design for the car 'was absurdly fun to put together. Now to come up with a way to make it real,' he writes.

front view of the car concept
Tailored carbon-fiber upgrades
SpeedKore's philosophy echoes manufacturing carbon fiber upgrades tailored to automotive self-expression. The team runs by the principle of reducing weight and adding power. 'It is here where we combine our coachbuilding and restoration skills to manufacturing techniques and create the next stage in the evolution of American muscle,' it writes. The company's use of pre-impregnated carbon-fiber construction cured in an autoclave marks its design techniques, and considering such an approach plus a myriad of power-driven components to be installed in the IMSA AAGT Cuda concept might engineer car enthusiasts to try to sit still and wait for the upcoming muscle car.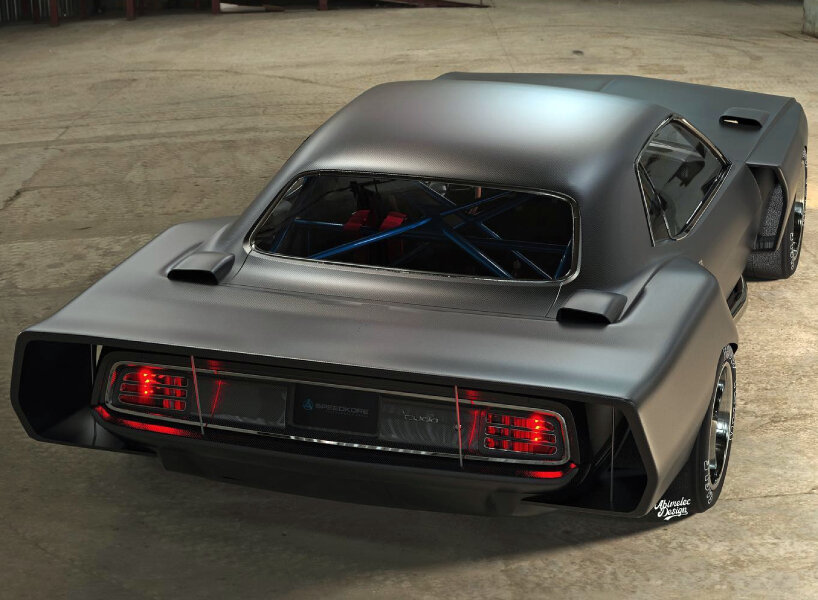 rear bumper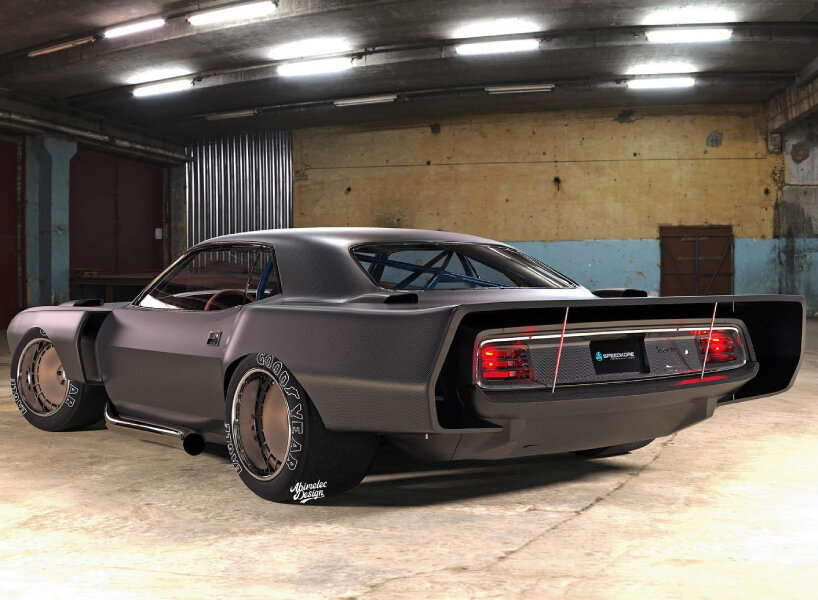 Abimelec has drawn his influences from Glenn Bunch's 1974 Dodger Challenger