jacquemus' first shop-in-shop by AMO opens at selfridges 
The first Jacquemus shop-in-shop has opened in Selfridges, London's go-to Department Store, greeting visitors on the ground floor and passersby walking along Duke Street. Completed by OMA's research design studio AMO, the retail interior is coated in a light-colored Terracruda from floor-to-ceiling and boasts curving display shelves alongside matching chairs, tables, totems, and plinths. Meanwhile, secret cabinets and arched passageways endow the space with a sense of discovery as shoppers browse along.
Punctuating the all-beige backdrop are the French fashion brand's new-in-season bags and accessories, each adding a pop of color to the soothing and uniform interior space.
The newly designed shop-in-shop by AMO was created following the success of Jacquemus' hypnotic and surreal 'Le Bleu' installation designed jointly with Random Studio at Selfridges in May of this year.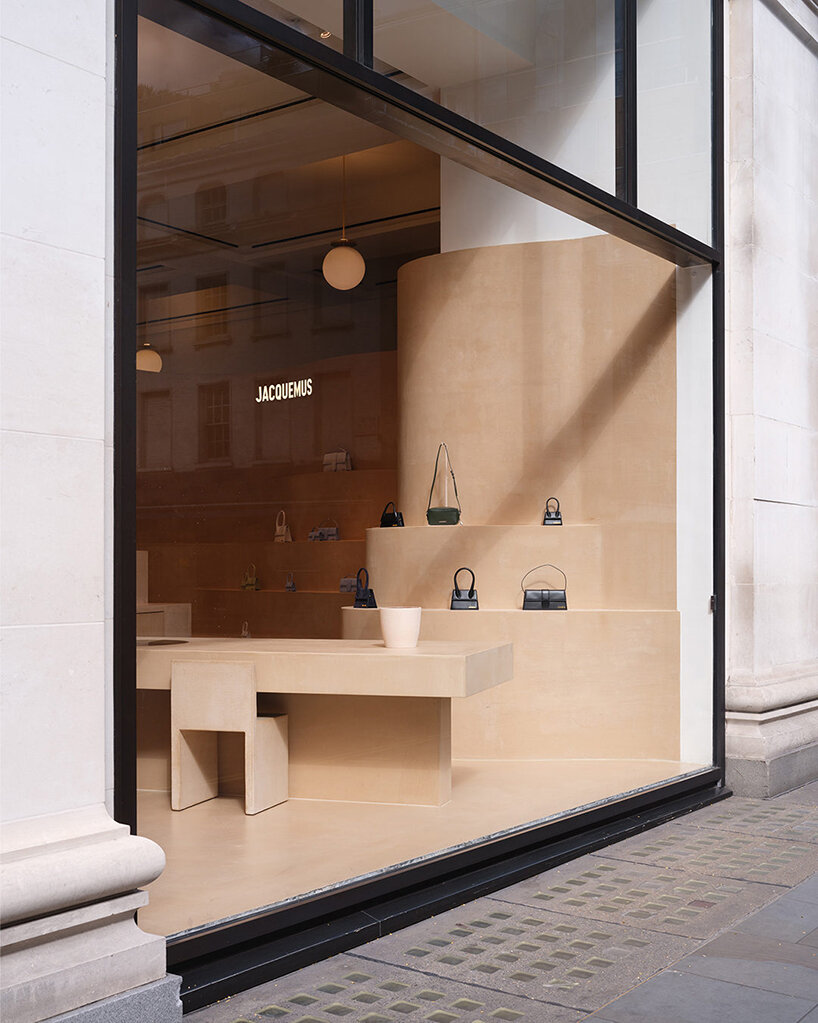 all images © Lewis Ronald, courtesy of Selfridges 
light-filled store + earthy textures evoking the french provence
OMA / AMO (see more here) opted for Terracruda clay inside the new Jacquemus shop-in-shop to uplift its surfaces with a natural, earthy texture, exuding warmth and calm that almost evokes the rural charm of the French Provence (according to first impressions). Uplifting that earth-toned design is a generous inpouring of natural light from the shop's glazed openings facing Duke Street.
Layout-wise, chairs and tables were set up within small enclosures across the store, facing the curving shelves, to offer a more welcoming, intimate, unrushed experience amid the brand's latest creations at a steady pace.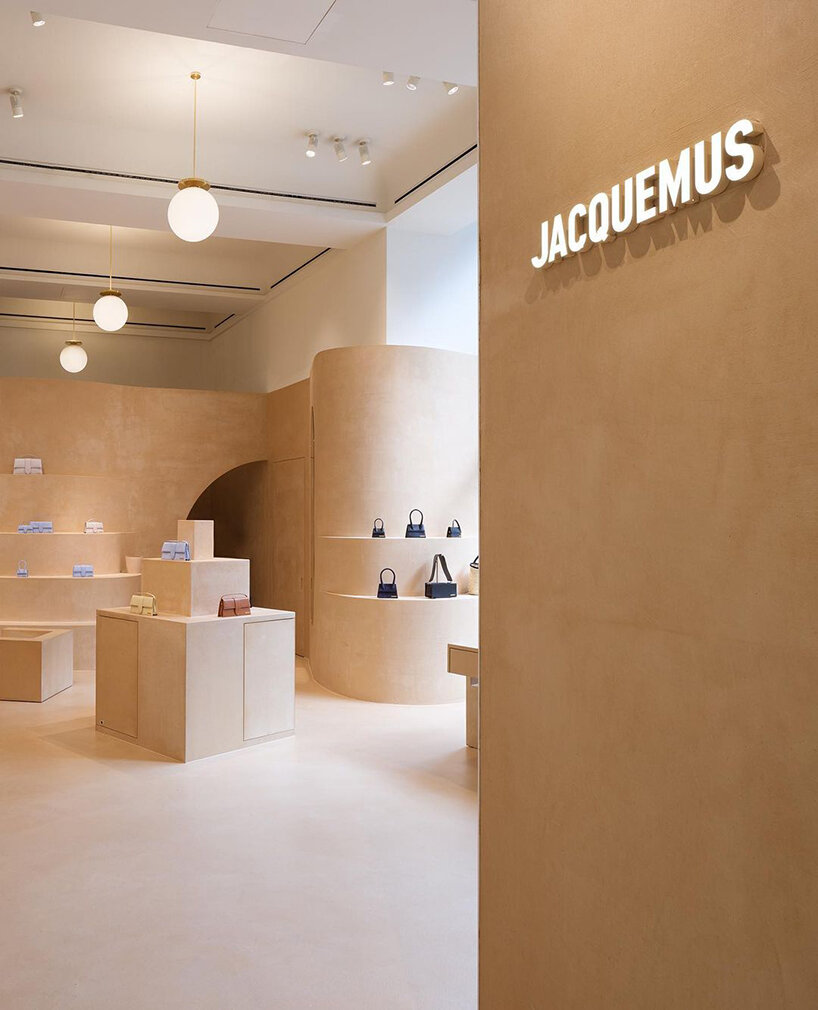 Terracruda clay-clad interiors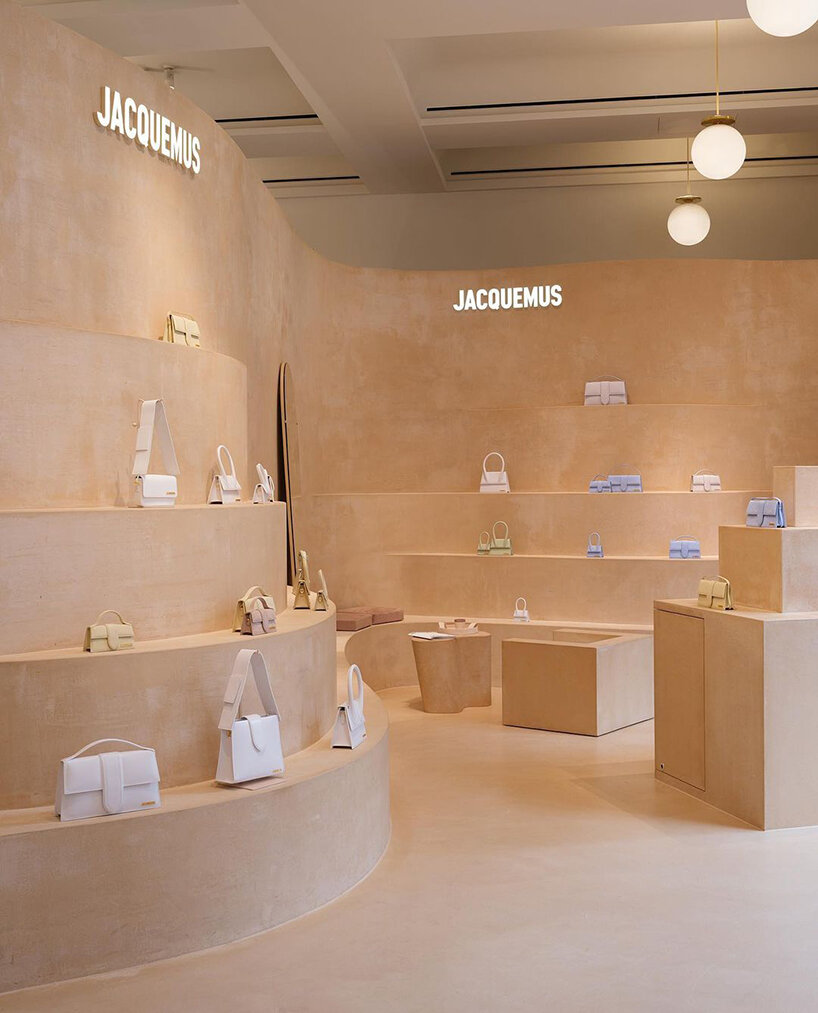 curving displays define the Jacquemus shop-in-shop by AMO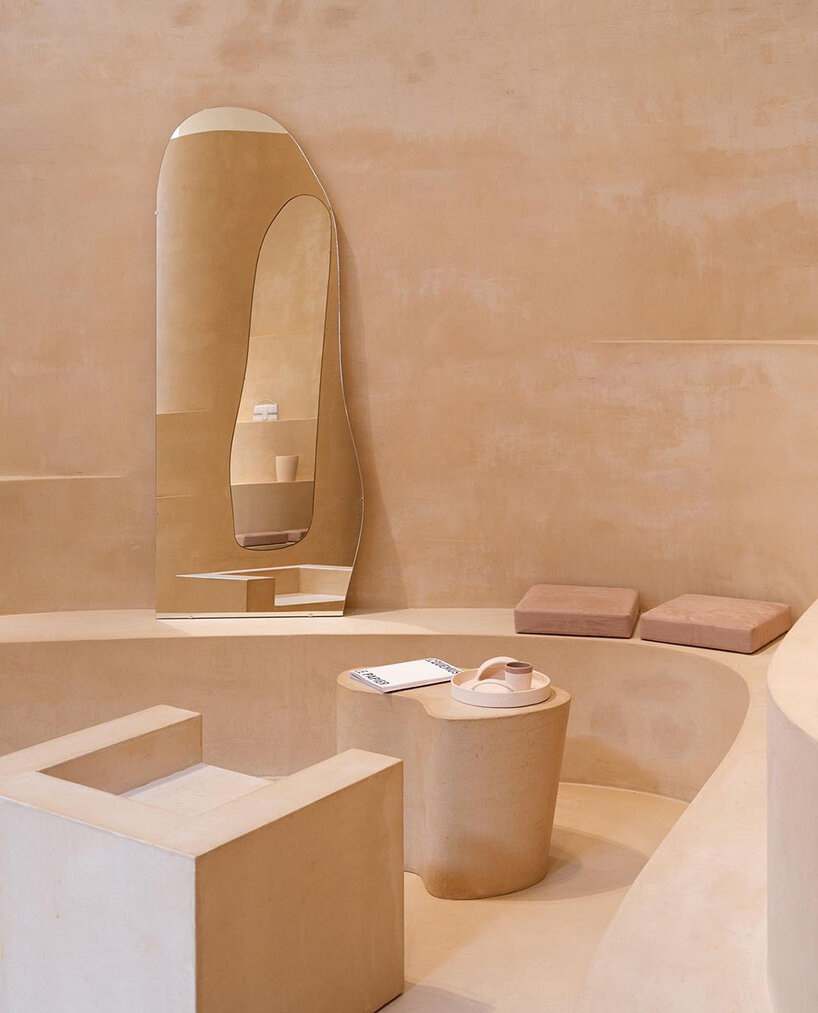 chair and table nestled within curving enclosures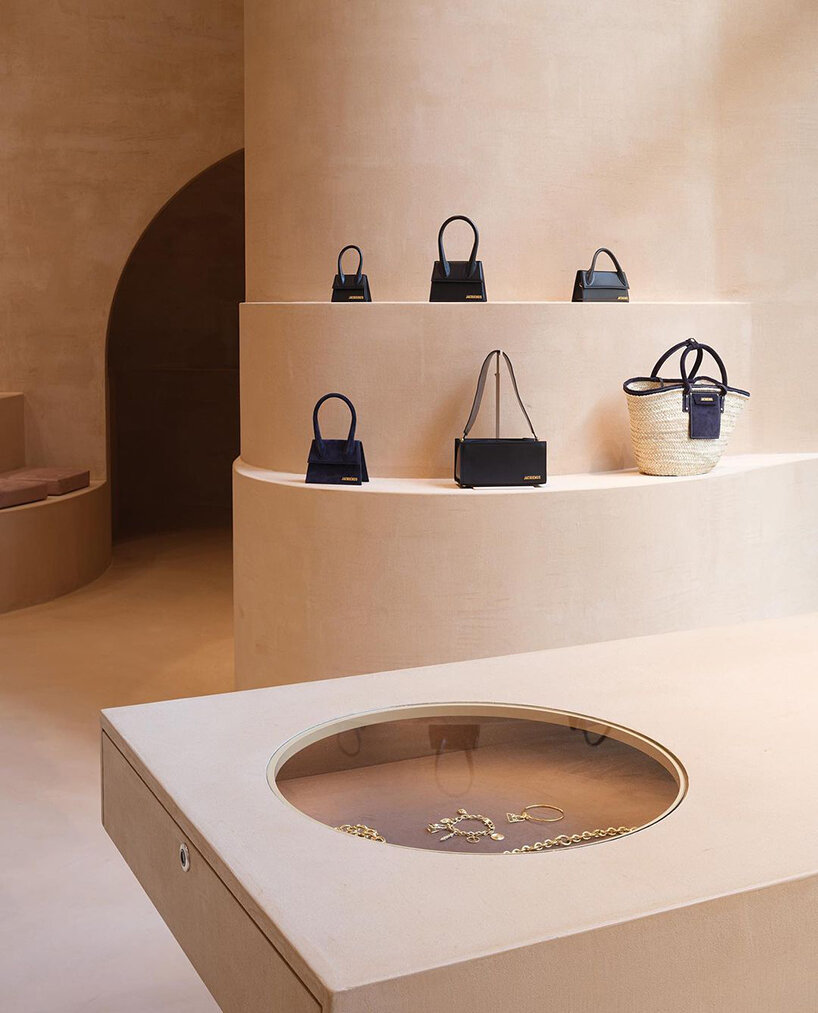 Jacquemus' colorful creations punctuating the soothing, uniform backdrop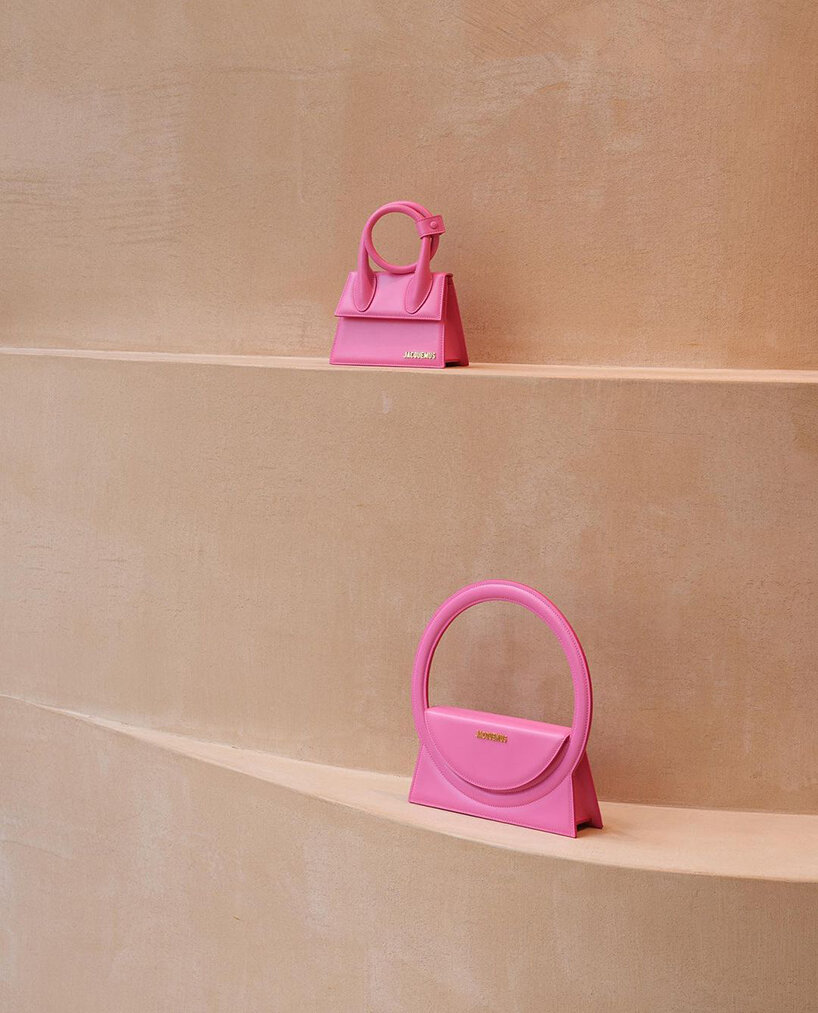 texturized surfaces, with a natural look 
project info:
name: Jacquemus Shop-in-Shop 
location: Selfridges, London, UK
design: OMA / AMO
photography: Lewis Ronald | @lewiser