Aylott + Van Tromp's adaptable modular cabin
Interior Design and Branding Studio Aylott + Van Tromp has designed a modular cabin that can be built anywhere and adapt to any hospitality requirements. Named 'Nokken', the compact cabin was developed in response to the previous two years that have seen the hospitality industry severely impacted by the pandemic. Adaptability and scalability are the key elements that make 'Nokken' the most efficient and economical platform possible for hotel operators and landowners. According to the client's needs, they can adjust the quality and the size of the cabin to meet the desired budget. 
'Developers can begin small with a handful of units, then scale up to create a small, village-like community. Units can even be stacked vertically to accommodate sites with restrictive physical footprints,' explains Van Tromp.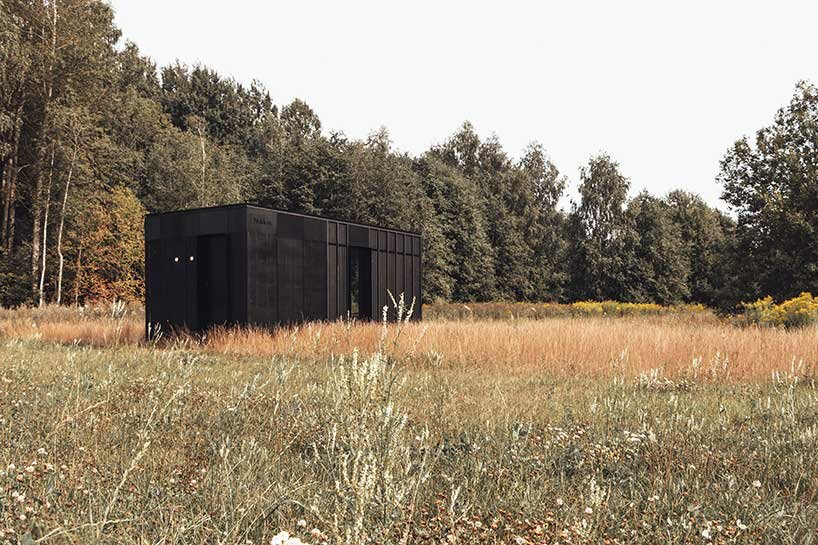 all images by Aylott + Van Tromp
The company's mission is to offer retreat hospitality that addresses a wide range of operators, from small start-ups to multi-national. The cabin can receive custom-made and off-the-shelf design options, as well as co-branded elements, to follow the operator's design language and identity. The cabin can be enhanced for the most demanding clients, thanks to the additional support provided by a network of specialists. This includes remote door access, digital check-in, cloud-based property management systems, off-grid digital powering solutions, and even e-bike rental integration.
'We believe this makes Nokken a fully rounded response to what operators actually need today, and what sets it apart from all other offerings currently on the market.'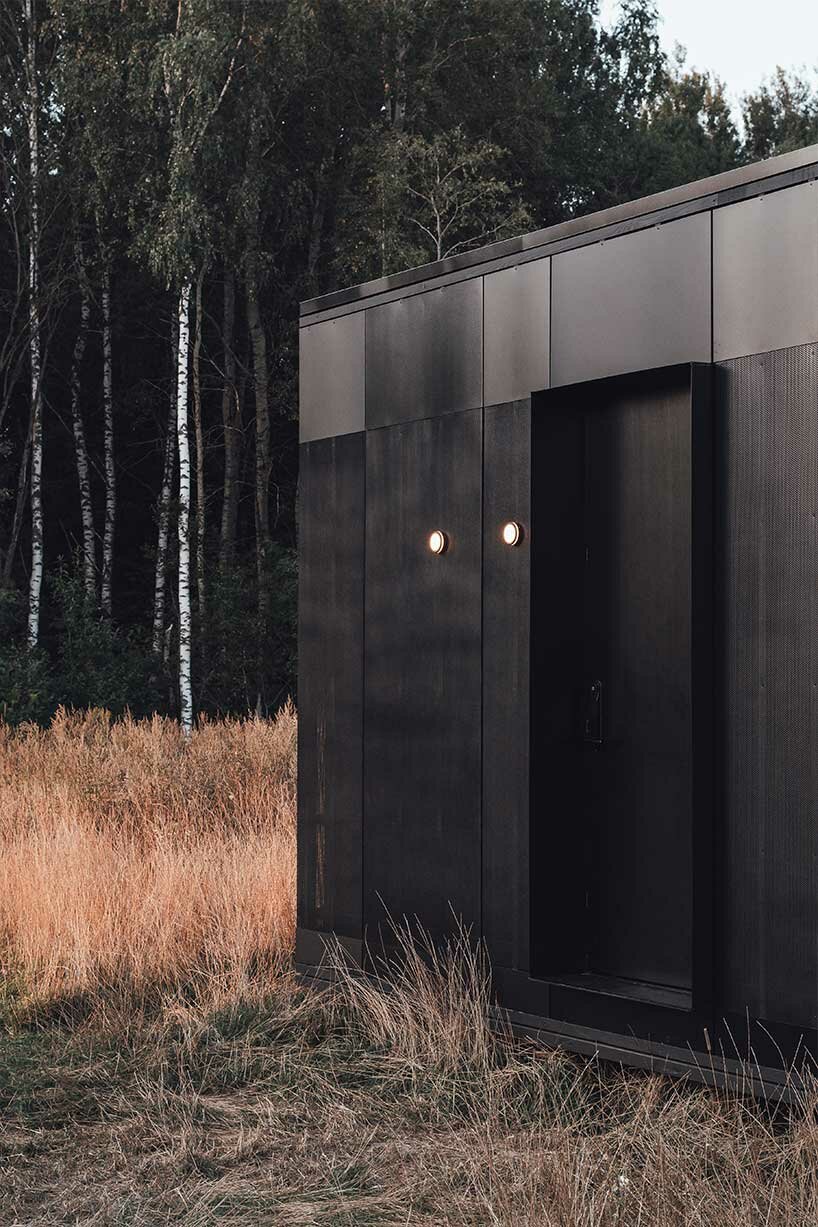 nokken interior meets the client's needs and requirements 
The design of the cabin is articulated by two main zones — the living space and room capsules. These two areas can be adjusted and come in multiple variations according to the location and the demanded number of rooms. Each cabin employs sustainable strategies and materials to integrate gently into its surroundings. 
The Standard Edition cabin comes in a dark stained soft-wood cladding that doesn't necessarily distract the viewer's eye from the natural setting. The interior follows a seamless character of dark hues utilizing the same material. To contrast against the black tones, the team opted for a natural soft-wood ceiling and flooring. However, each operator can choose from a vast collection of materials, fixtures, and fittings to best suit their taste. For further functions, the operators can connect multiple units into one body to form spacious layouts that host various amenities, such as a spa, fitness suite, shopping, or dining spaces.
'Cabin retreats are no different, and Nokken has been specifically developed to enhance the relationship
between the guest, management team and surrounding cabin landscape, no matter the location.'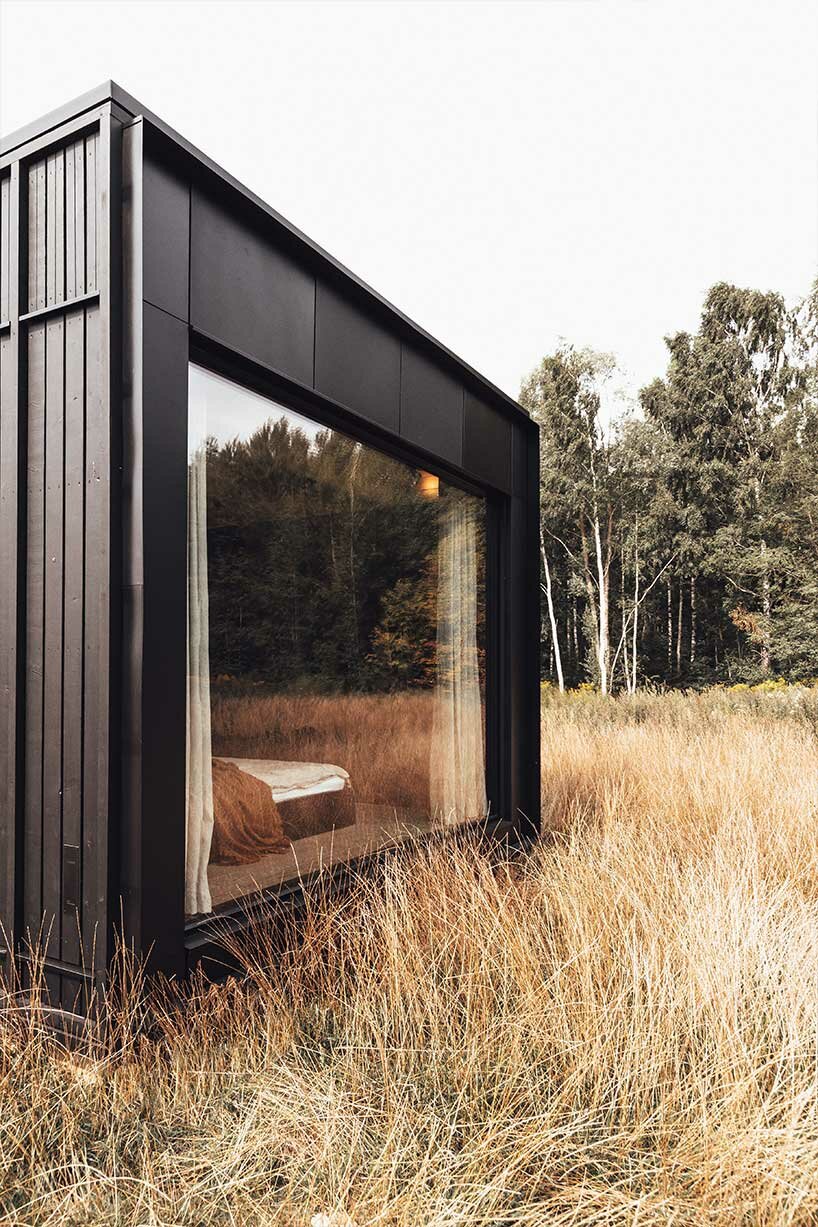 Each Nokken unit is delivered to the desired destination in one piece. This allows the cabin to be positioned almost anywhere. Once settled, services are plugged into the outlets at the base of the unit, and the cabin is ready for use.