'monaco' by bandit9: a focused machine born to race And win
Bandit9 brings the 'sport' back in sports car with its eye-grabbing 'Monaco' ride. Coated in a sleek carbon fiber monocoque, the electric vehicle presents a distilled and purified design that focuses on the true art of driving.
'While modern sports cars come packed with features, the truth is they've made you dependent. With GPS, there's no need to have a sense of direction; cruise control means you just need to steer, and now with autopilot: you're barely driving; just call an Uber. […] By distilling the Monaco, what's left is a real race car driver behind the wheel of one of the fastest cars ever made. A focused machine born to do one thing: Race. And win,' writes Bandit9.
In 2023, the company will be heading to the salt flats in the States with a highly modified version of the 'Monaco' to attempt a world record.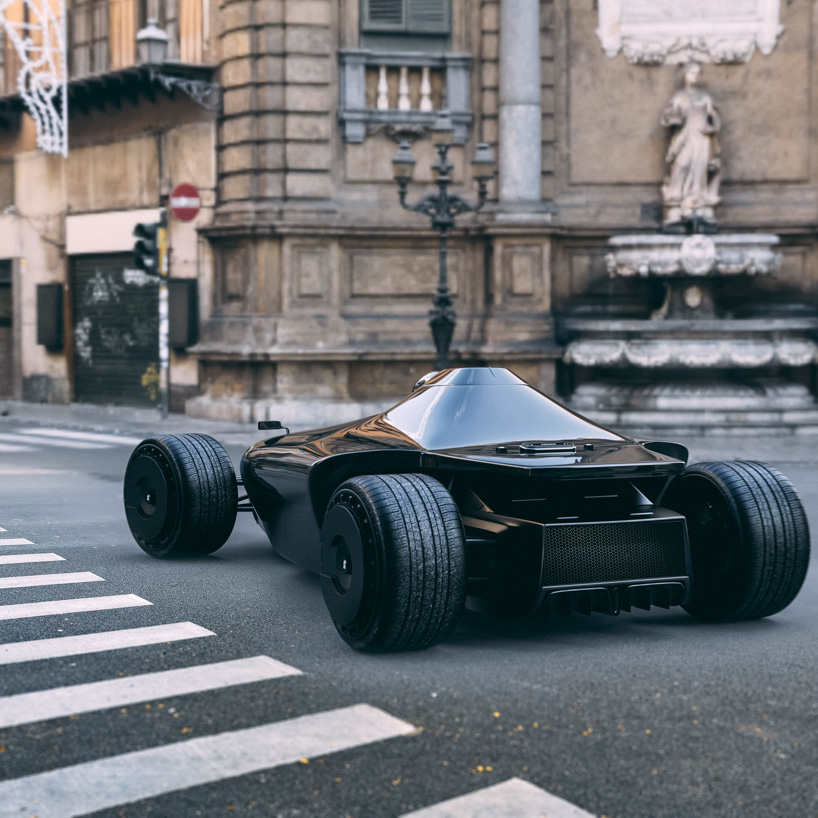 all images courtesy of Bandit9
An Entire F1 Race on a Single Charge, with zero emissions
Powered by the same electric engine and LFP batteries as a Tesla Model S, the 'Monaco' by Bandit9 (see more here) produces over 536 horses and 445 lb-ft of torque, 0-60 in 2.7 secs, and covers 250 miles on a single charge with zero emissions. 'That's faster and stronger than most modern muscle cars,' notes the company.
Like Formula 1 cars, its engine and batteries are positioned in the rear to transfer the engine's immense power to the track. Their weight pushes the wheels into the ground, providing more mechanical grip and reducing the chances of wheel spin. And with the free space up front, a more aerodynamic attack can be created.
As an all-electric ride, every 'Monaco' comes with an at-home charging station — and with Tesla opening up their Superchargers to any EV, users will be able to go cross-country.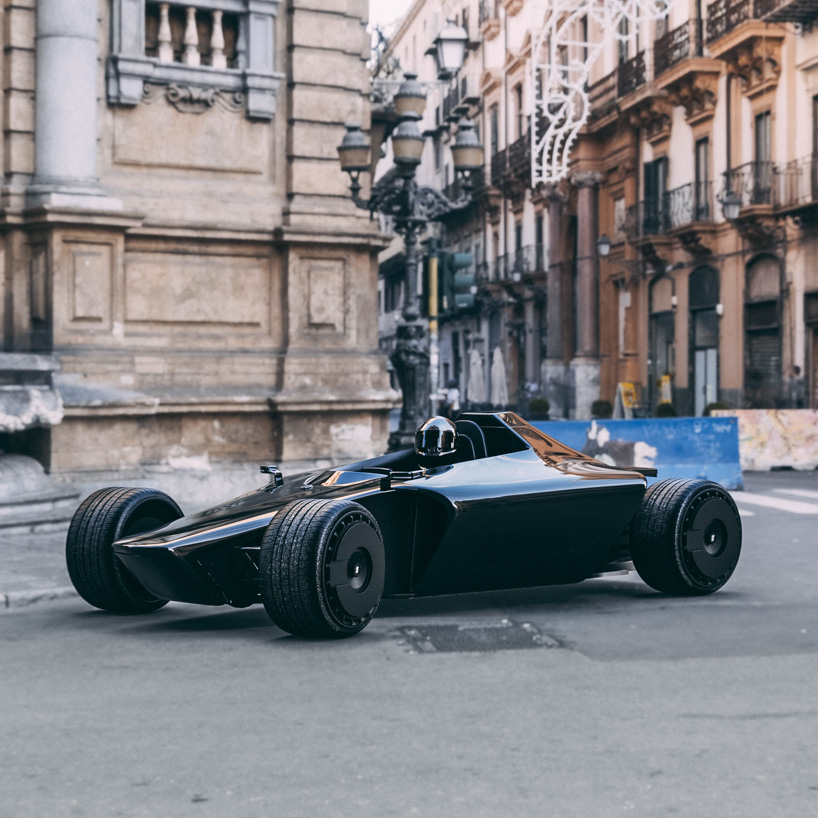 covering 250 miles on a single charge with zero emissions
cutting-edge features with freedom of customization 
Combined with the side view mirrors, riders gain 360° track awareness through an ultrawide tactical camera, which portrays a panoramic view of the rear with low latency and a high definition 1080p display. You can access the full list of specs HERE.
Speaking of specs, Bandit9 is introducing Race Subscription to 'Monaco' owners to gain access to their race team. They can consult with the company's race engineers to create bespoke components and upgrades that shave seconds off lap times and improve handling or work with its designers to personalize the vehicle's racing stripes, badges, and branding.
The 'Monaco' starts at 150,000 USD and ships worldwide. Customers can order directly from Bandit9's website; the first orders will be delivered in Q3 2023. Those interested in creating bespoke accessories through Bandit9's Race Subscription service can email the company for further information.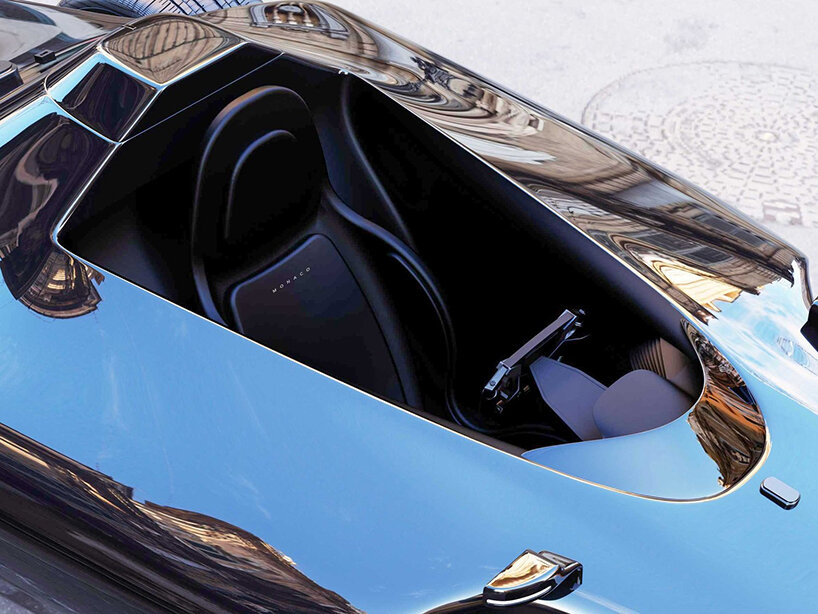 sleek and jet-like cockpit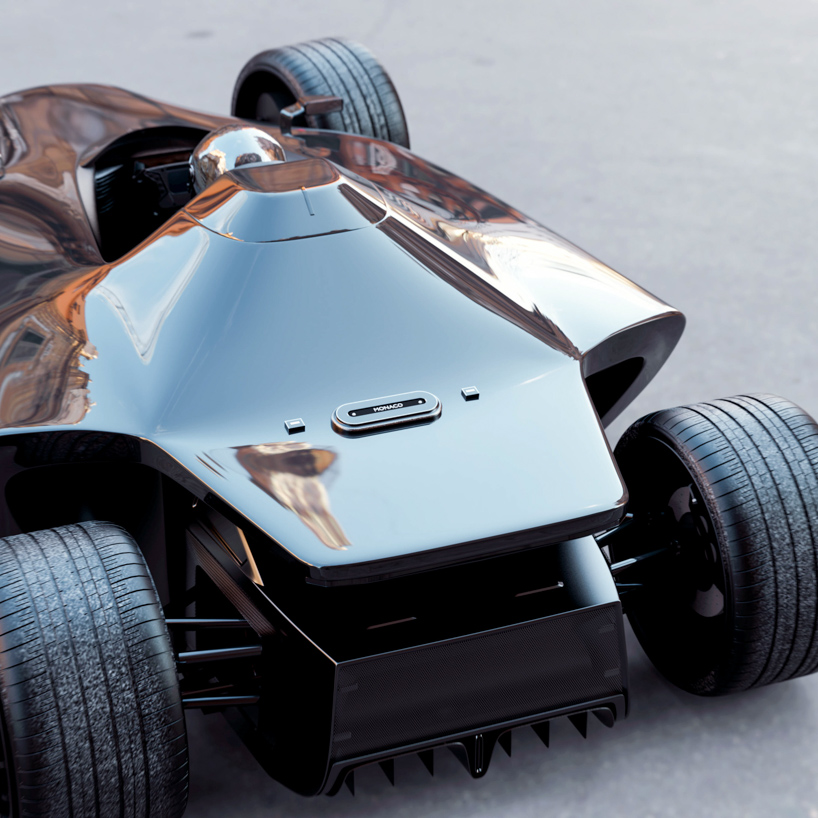 carbon fiber monocoque