bench & bench table by konstantin grcic 
Pushing creative boundaries while keeping an eye on industrialization, this simple formula easily characterizes the long-standing partnership between PLANK and Konstantin Grcic. And 2022 sees the launch of their newest creations, the BENCH and BENCH table.
'The starting point of this project was a plain wooden beam to sit on, extending both its ends down to the floor to create the legs of a simple bench. The inverted U-shape looks familiar were it not for a special detail. Seat and legs are plugged together using an invisible pin connection, which requires no tools for assembly or disassembly,' explains PLANK.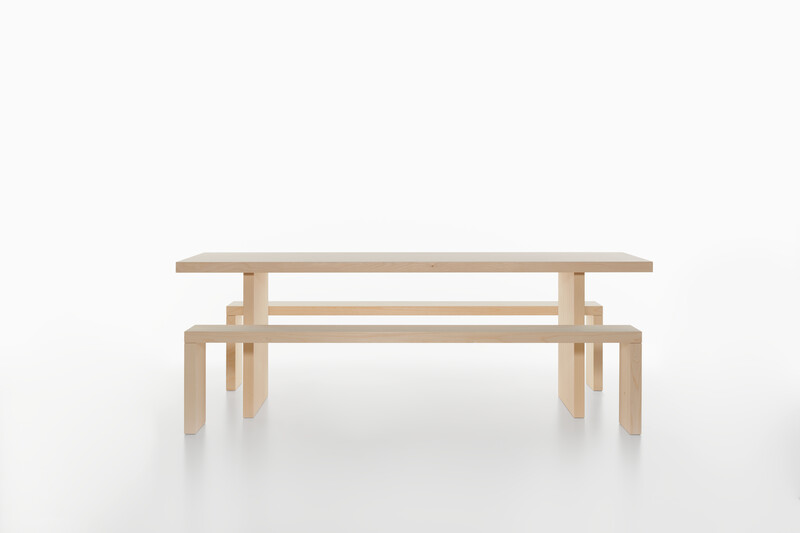 BENCH & BENCH table
a timeless design adaptable to different settings 
The BENCH table by Konstantin Grcic (see more here) for PLANK (see more here) was developed using the same construction principle and complements the bench perfectly. While the bench is defined by dimension and shape, the table can be configured in different formats and leg positions.
The timeless simplicity of the design allows the BENCH & BENCH table to adapt to many different environments and styles: public and domestic, traditional and modern, indoors and outdoors The use of spruce wood, sourced from local forestry, was a deliberate choice; it pays tribute to PLANK's legacy as a manufacturer of traditional alpine chairs. It also stands for a timeless and long-lasting solution, which expresses the manufacturer's uncompromising dedication to sustainability objectives.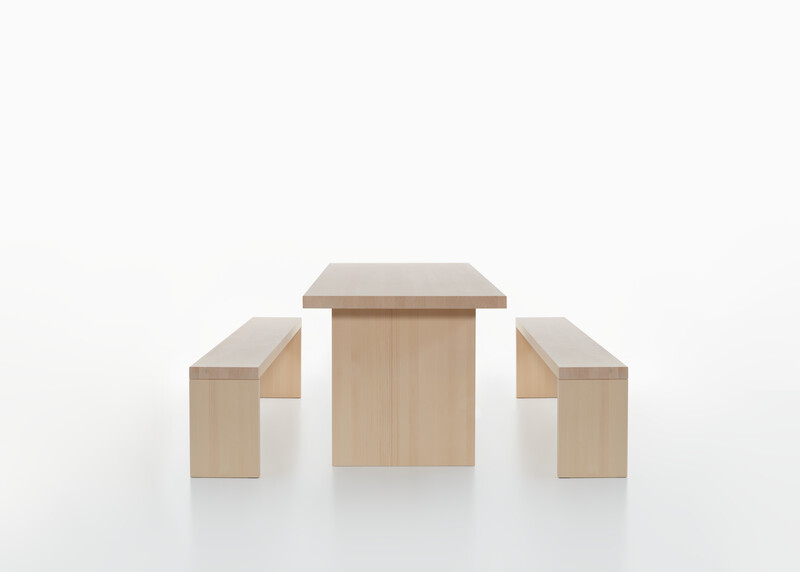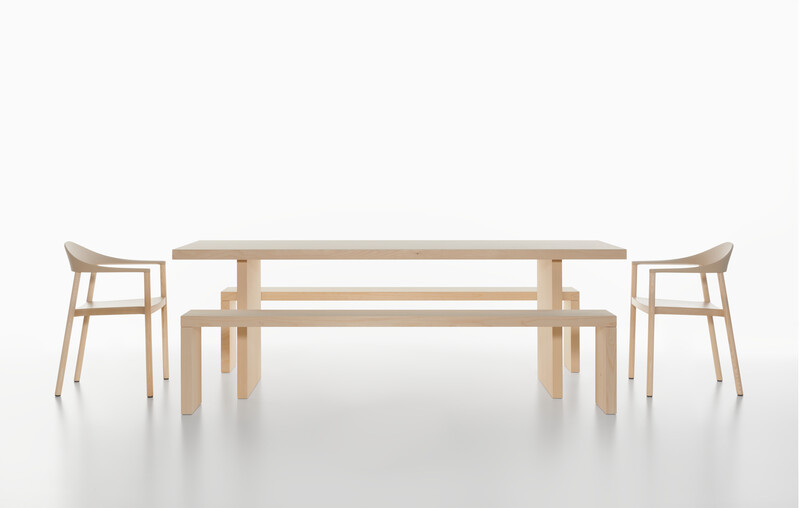 BENCH & BENCH table with MONZA armchair