The strand meets bottega veneta
New Yorkers can often be seen sporting a canvas tote from The Strand, one of the most iconic bookstores in the city. It began as a humble shop in 1927 — at which time it was tucked away on the so-called 'Book Row' on Fourth Ave. That little store has come a long way since then, carrying over 2.5 million used, new, and rare books, and standing proudly on the bustling corner of Broadway and 12th Street, just two blocks south of Union Square.
Just like the massive store itself, the humble tote is being elevated to new heights, as Italian fashion house Bottega Veneta presents a limited edition leather reworking of its iconic bags. The collection comprises three new versions, all in luxury leather, and all stamped with the bookstore's beloved red logo.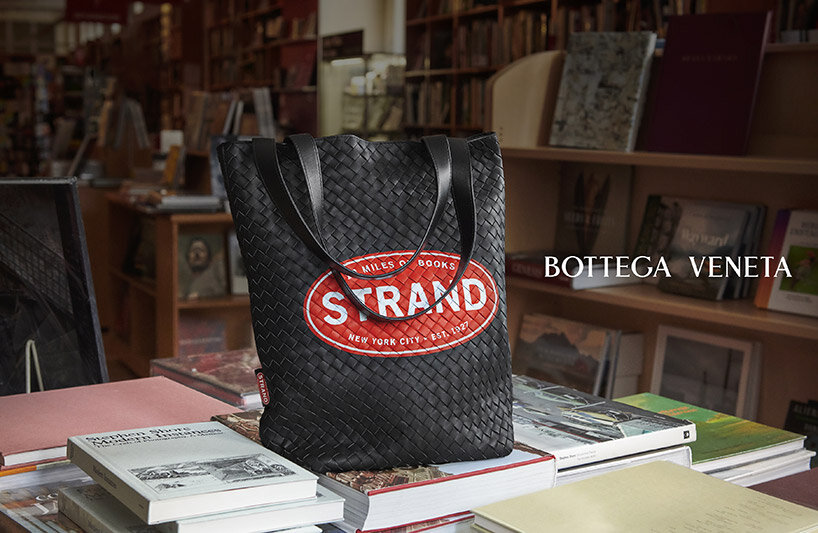 the Intrecciato tote | photography by Stephen Shore
elevating the canvas tote
Bottega Veneta creative director Matthieu Blazy has long been fond of The Strand, noting his frequent visits during his trips to the city. Collaborating with the bookstore, his vision delivers a trio of leather Strand totes — one crafted with the fashion house's Intrecciato leather weave, a second option in vibrant yellow, and a third in a simple black.
To celebrate the collaboration, Blazy has commissioned a series of cartoons from The New Yorker — another long-time icon whose name can be found slung over shoulders across the city. He has also curated a selection of some of his favorite books – spanning from art, photography, fashion and architecture — which will be available at The Strand until September 30th.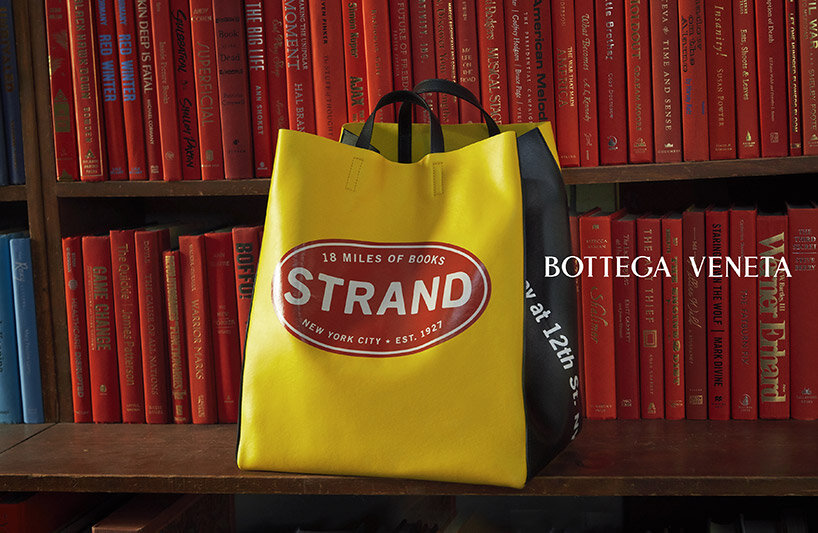 the yellow tote
Find the leather collection at the strand now
While the collection won't be available on Bottega Veneta's webstore until September 15th, New Yorkers and visitors will now be able to purchase the three bags at The Strand's physical location. According to the Italian brand, the Intrecciato tote is priced at €3,130 EUR (approximately $3,114 USD), the yellow tote at €2,100 EUR (approximately $2,089 USD) and the 'standard' black tote at €1,500 EUR (approximately $1,492 USD).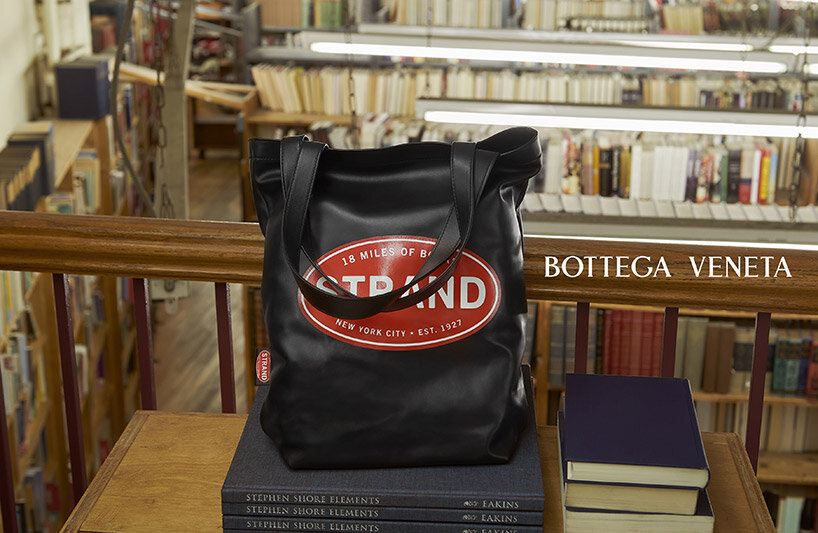 the standard black tote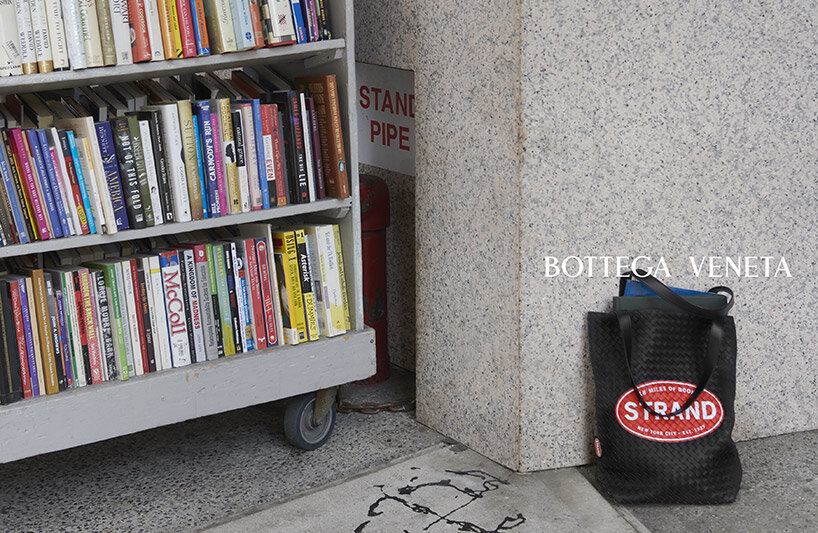 now available in store, the collection will be available online on September 15th
project info:
designer: Bottega Veneta for The Strand