swimming pools composed in a series of aerial pictures
Sydney-based aerial photographer Brad Walls shares a new photo book titled 'Pools from Above'. In the new series, the photographer features pictures that transform water pools into artwork. Initially inspired by his travels throughout Southeast Asia and Australia, Walls began capturing bodies of water to document holiday memories. As the collection grew bigger and started forming into a series, the artist came across Annie Kelly's work that motivated him to invest time into curating his own photo book. Greatly influenced by 'Splash: The Art of the Swimming Pool' by Annie Kelly, the photographer chose to explicitly experiment with negative space, compositional balance, leading lines and symmetry.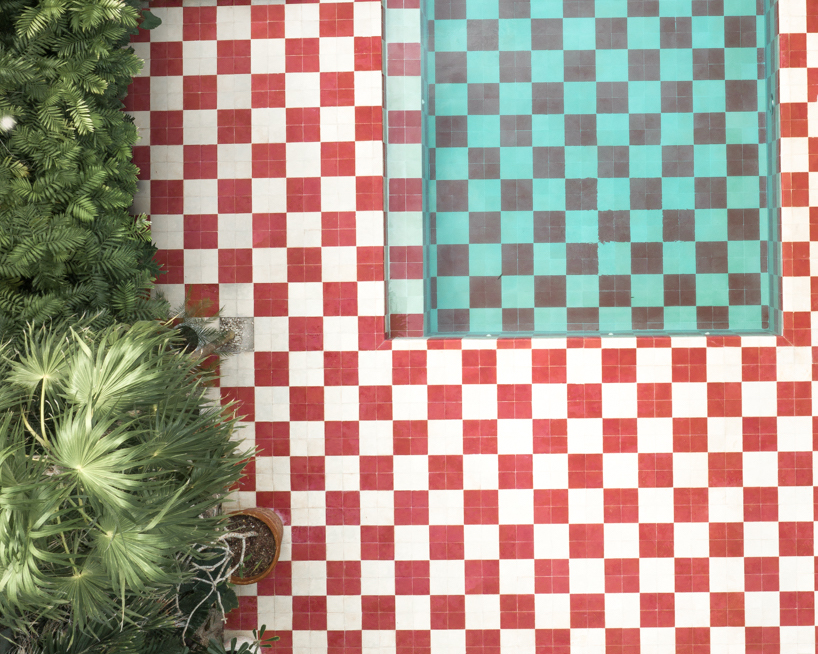 Tulum, Quintana Roo, Mexico | images © Brad Walls
a commonplace landscape seen from unexpected vantages
The series emphasises on the pools' less appreciated elements such as their curves, sharp edges, diverse blue hues and the way elongated shadows play against their surfaces. The photographer draws attention to these features in an alternate viewpoint. For Brad Walls, 'pools have distinct personalities – some evoking a sense of tranquillity, others a more solemn feeling'. Pools, often appreciated merely as architectural objects, retain an innate ability to trigger involuntary memories resurrecting moments of favourite holidays. Swimming pools consist of a subject that portrays a visual harmony when viewed from a new perspective. Produced over a span of three years in four countries, 'Pools From Above' discovers the beauty in commonplace landscapes seen from unexpected vantages (see more here).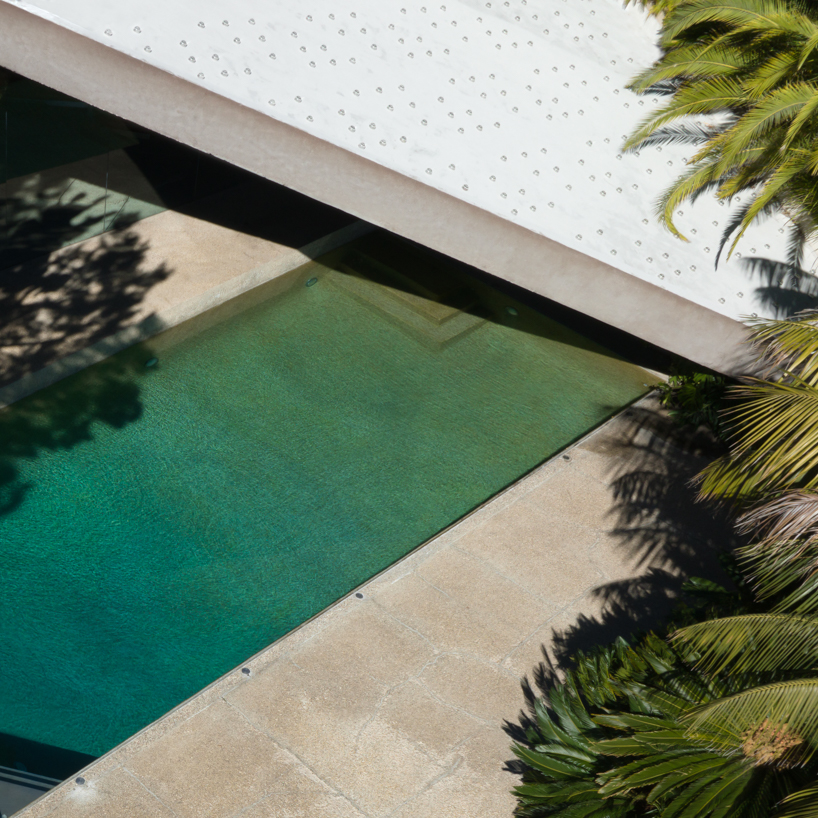 Beverly Hills, California, USA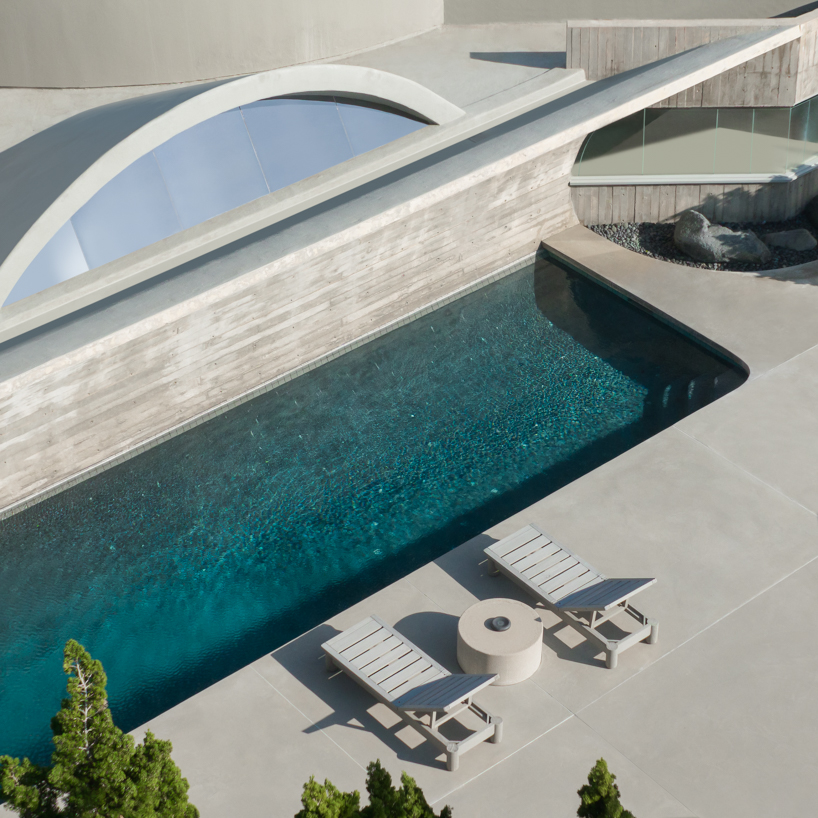 Malibu, California, USA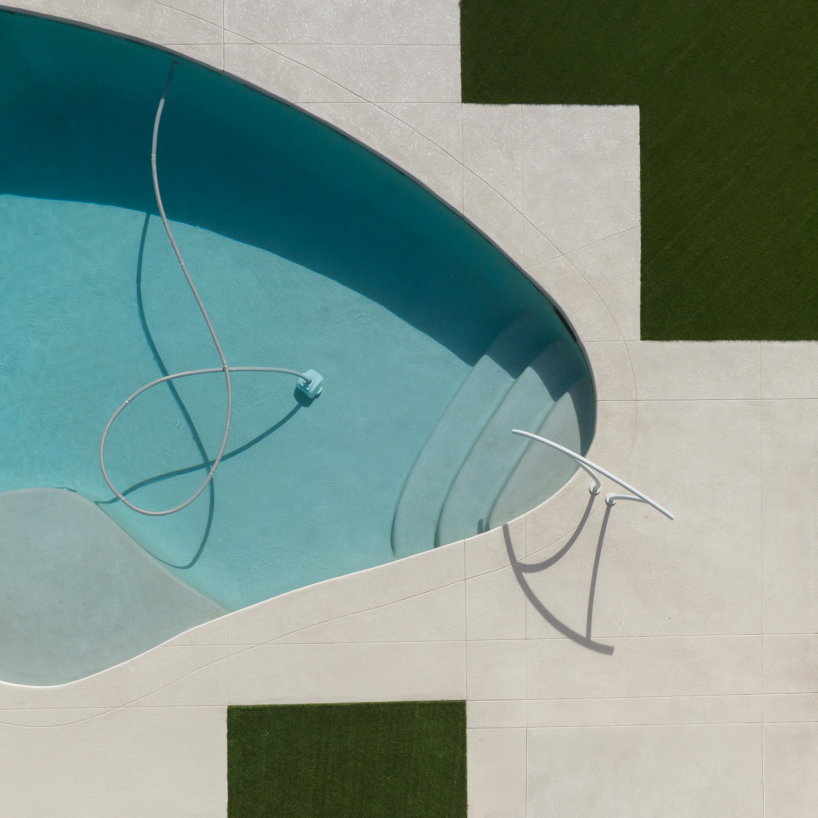 Palm Springs, California, USA