Broste Copenhagen presents AW22 collection at Maison&Objet
On the occasion of Maison et Object fall 2022, Scandinavian interior brand Broste Copenhagen displays its AW22 collection which includes its latest chair, table, lamp, mirror, storage, and decoration designs. The series showcases a vast range of furniture pieces with sleek lines, smooth edges, lively forms, and brilliant hues, all influenced by the sometimes missed beauty of everyday life.
'The AW22 collection was not inspired by remote destinations or wistful dreams of spontaneous trips. Instead, we fell in love all over again with the understated charm of our everyday lives: the impromptu dinner parties, pancake breakfasts with the kids, and lazy Sunday afternoons dedicated to the pots of warm coffee, buttered rolls with cheese, crumbs in the sofa and giggles around the dinner table chatting about the week that went and the one that's about to start.' the Danish firm shares.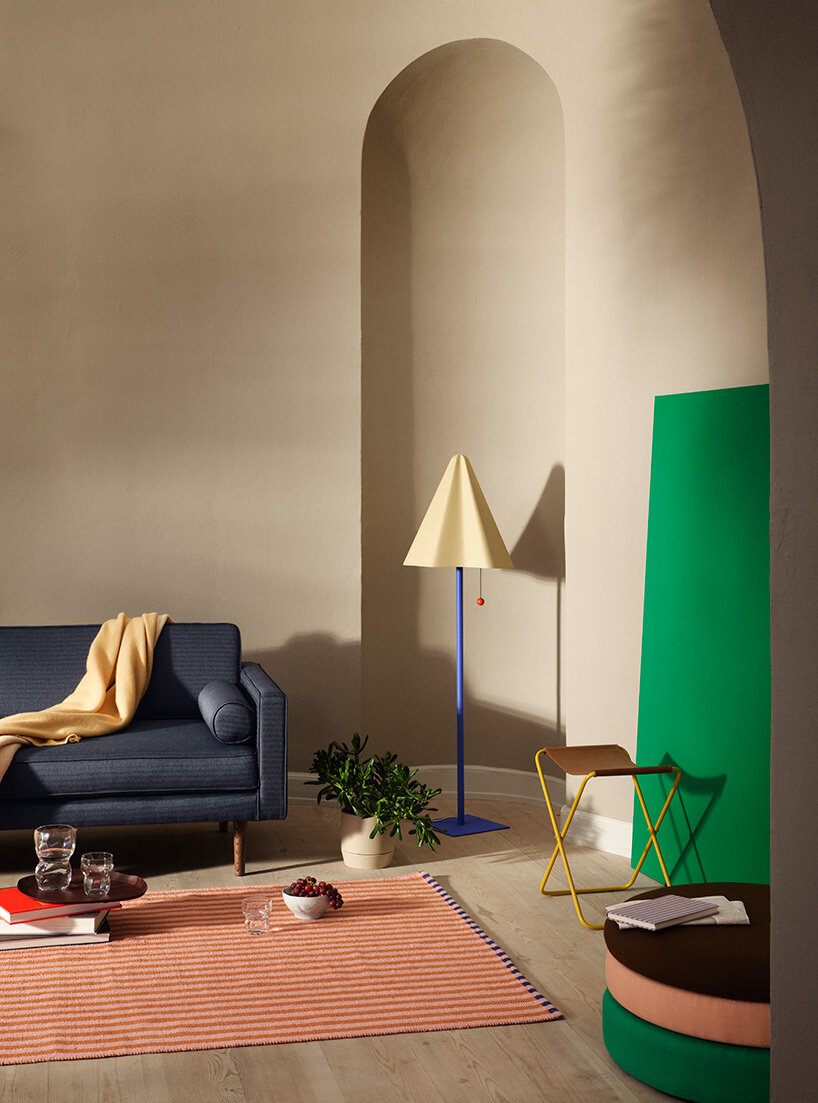 all images courtesy of Broste Copenhagen
bold combination of startling hues and signature neutrals
Broste Copenhagen's AW22 collection draws from the happy elements of a complete home, from a flowy skirt lamp to a colorful armchair, body-hugging comforters, and tactile rugs for bare feet. The numerous pieces, which are inspired by the seasonal variations of the Nordic landscape, present clean forms, and gentle edges, with an emphasis on aesthetics, comfort, and utility. The color palette of the series includes a bold combination of statement green, startling blue, and tangerine hues, as well as the company's signature neutrals in earth tones, beige, and grey. The pieces are completed with 'feel-good finishes' while the motifs are subtle, calming, and approachable. 'They are meant to be played with, comforted by, and lived in,' the Copenhagen-based company notes.
The series includes classic furniture designs that have been reinterpreted using new versatile materials, still developed with a strong respect to Danish tradition. Furthermore, a wide selection of lamps, from subtle minimalistic options in natural hues to more peppy types with brilliant colors, organic shapes, and cheery embellishments, can provide a clean atmosphere or a cozy playfulness to any indoor setting. The company's new designs include the Skirt lamp and Diana lampshades, bringing a sense of comedy to any room.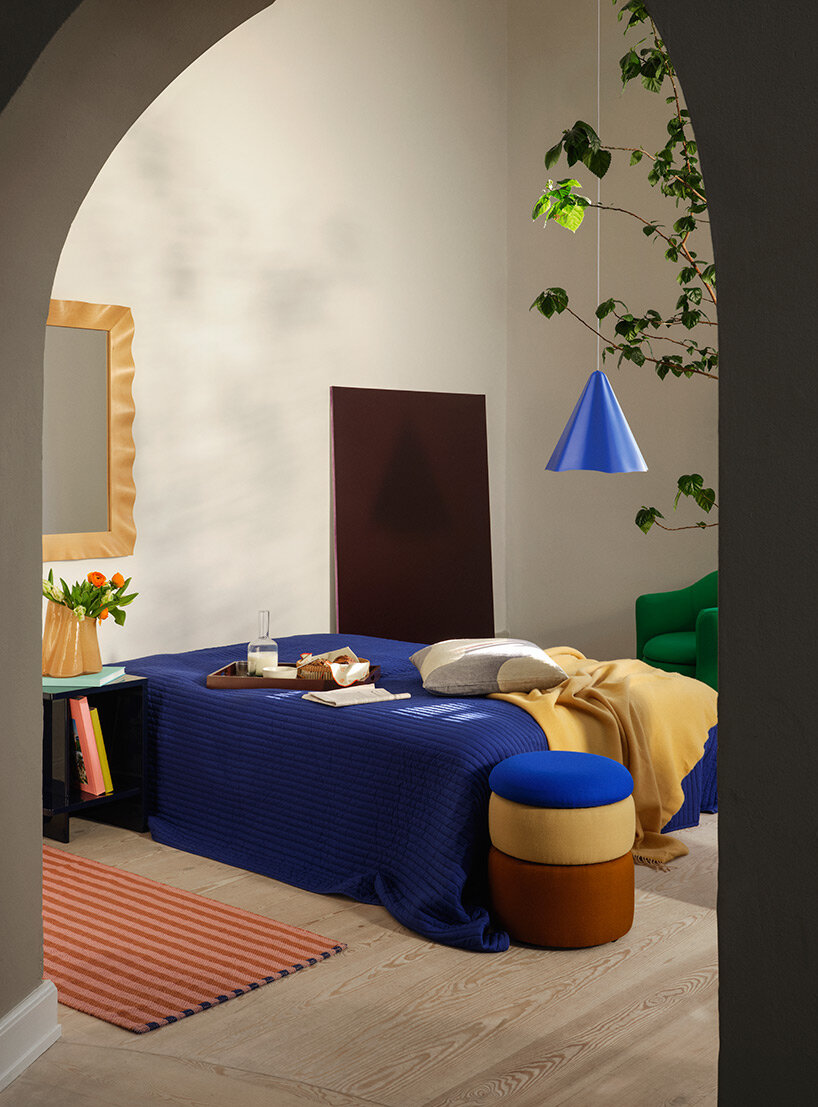 decorative and tableware pieces giving robust Scandinavian appeal
The AW22 line provides a new category of exquisite organizers, such as metal toolboxes in bright tones and cotton paper stationery that inspires creativity. The line also includes cuddly wraps, rich rugs, and fluffy pillows in relaxing colors and dreamlike embroideries, as well as swirly candleholders, bright candles, and vibrant sculptural vases. Finally, a tableware set completes the range, giving a robust Scandinavian appeal with mild color palettes and smooth, organic lines.
'Broste Copenhagen makes it easy to create a charming dining table, a cozy reading corner, an inspiring kitchen, and a calm home office. We contribute to safe boundaries for intimacy and enjoyment, and our ongoing goal is to create warm living spaces in a volatile, unpredictable age.' the company shares. 'Above all, we wanted to make it easy for you to feel light-hearted and relaxed. And just as the warm smile is the universal language of kindness, so are the friendly, colorful, and unassuming interiors the epitome of our idea of home.'