FOOTatsu by cameron snelgar
Cameron Snelgar's FOOTatsu is a two directional slipper inspired by the Japanese custom of removing one's shoes upon entering or exiting a place, such as the home, a shop, or different rooms within the spaces. It is also custom for the host, hostess or guest themselves to turn the shoes around, ready for the next transition. In response to this Japanese tradition, Snelgar's handmade design solution, made of natural materials, makes it so that there is no need to turn the slippers around or to worry about which foot goes into which slipper. With its minimal design, identically mirrored forms, and comfortable structure and materiality, users are able to use the shoe in multiple ways and from any direction.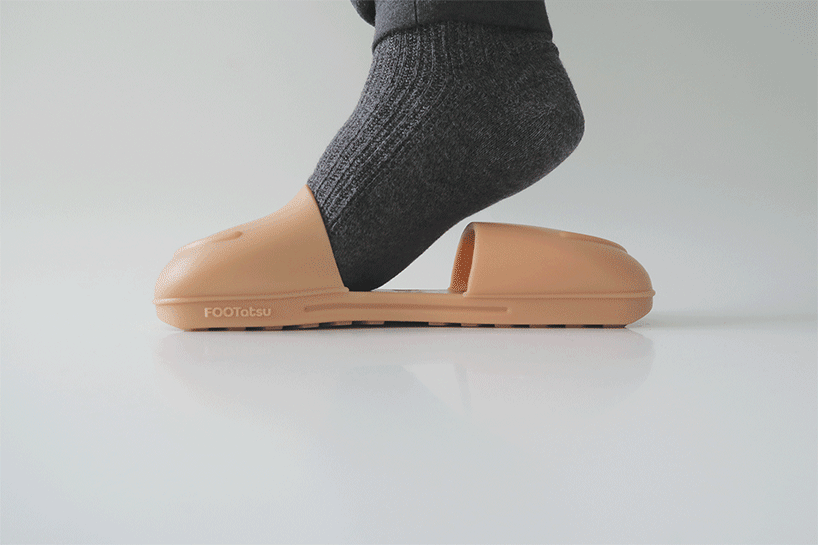 the two directional slipper can be worn from any direction
all images courtesy of Cameron Snelgar
a two directional japanese slipper
Cameron Snelgar's name for FOOTatsu derives from the Japenese word for 'two'. The Australia-based designer creates each of the left and right slipper to be identical in form. At the same time, on either foot, both the front and back of each slipper are identical too. When exiting and returning to put their shoes back on, users will not need to be concerned with rotating the slipper and considering which foot goes into which slipper and in which direction. As the foot is placed into the slipper which is left in its original position when entering the space, a gentle sculpted area in the (now) base becomes comfortably compressed under the heal, providing a seamless flat surface for support, and the user is good to go.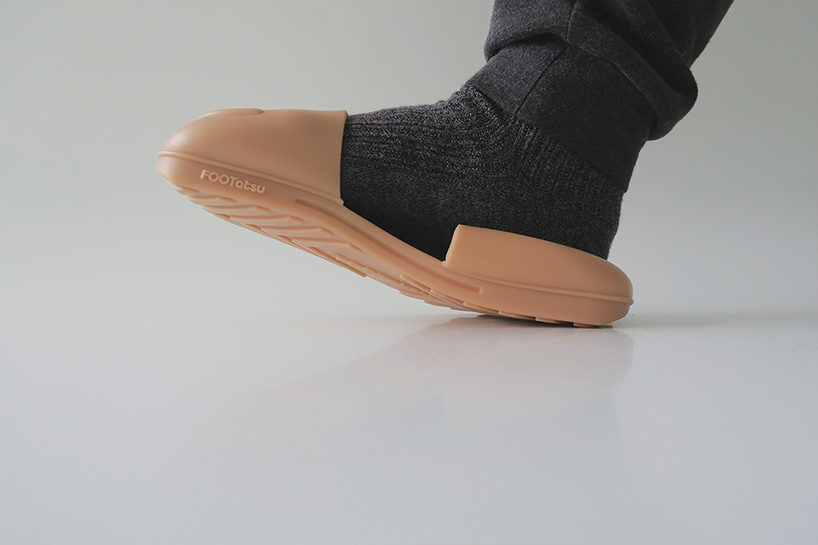 FOOTatsu is handmade out of natural materials and textiles in Japan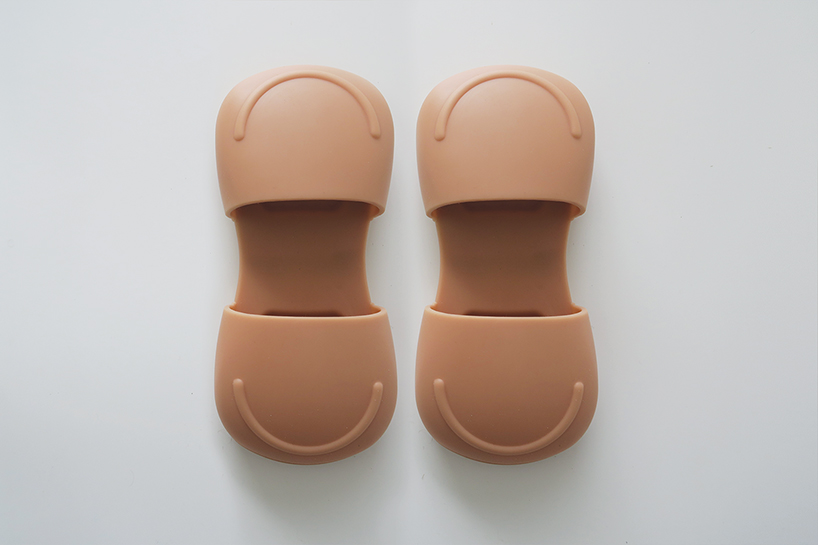 the rounded, sculpted area becomes compressed and offers heel support when the user puts the slipper on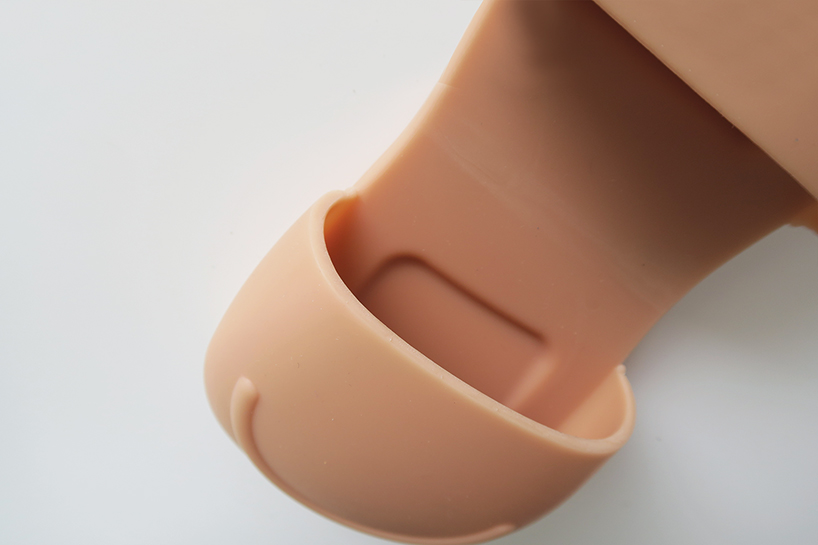 a simple and minimal form is used to provide comfort