'sound of the earth: chapter 3' by yuri suzuki 
'Sound of the Earth: Chapter 3' by Yuri Suzuki was specially designed for the 23rd Triennale Milano International Exhibition, bringing together the idea of a local and global community connected through sound. Consisting of a black 4m diameter geodesic sphere situated at the entrance to the exhibition, the artwork challenges how we experience different cultures by using machine learning to connect distinct localities and create a collective soundscape where no land masses or borders are visible. It is a reminder that everyone can find common ground and connection when listening to each other.
The 23rd International Exhibition, 'Unknown Unknowns, An Introduction to Mysteries,' will run until December 11, 2022.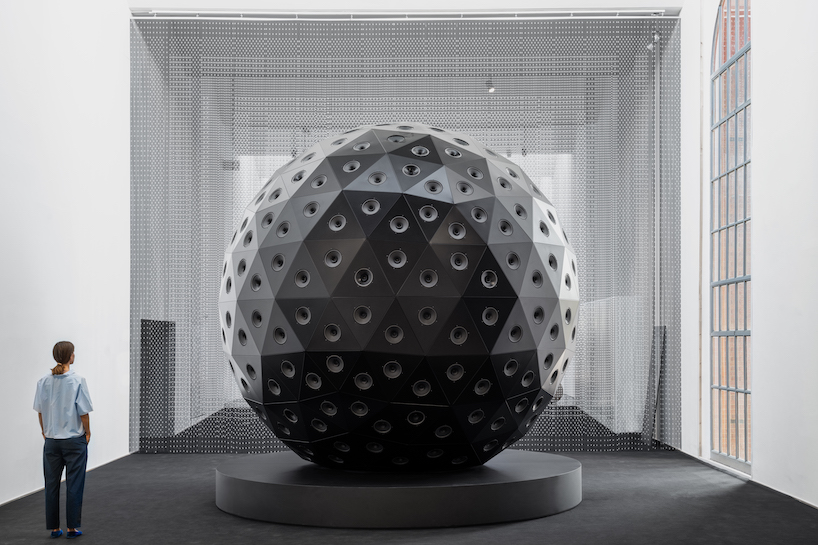 Yuri Suzuki's 'The Sound of the Earth: Chapter 3' at the 23rd Triennale Milano International Exhibition
an interactive artwork combining online and offline worlds 
The project by Yuri Suzuki (see more here) combines an interactive website developed as part of the Artists + Machine Intelligence Grants at Google Arts & Culture with an accompanying physical installation at the Triennale Milano. Positioned around the sphere, visitors hear various sounds, all of which have been submitted via the 'Sound of The Earth: Chapter 3' website.
The 'Sound of the Earth' series started in 2005 as a way for Suzuki to share his travel experiences via collected sounds without using a traditional map. He initially created 'The Sound of the Earth' as a spherical record project, the grooves representing the outlines of the geographical land mass. Each country on the disc was engraved with a different sound; as the needle moved across the record, the field recordings he collected over four years were played. The record was 30 minutes long and was an aural journey around the world featuring traditional folk music, national anthems, pop music, and also spoken word broadcasts.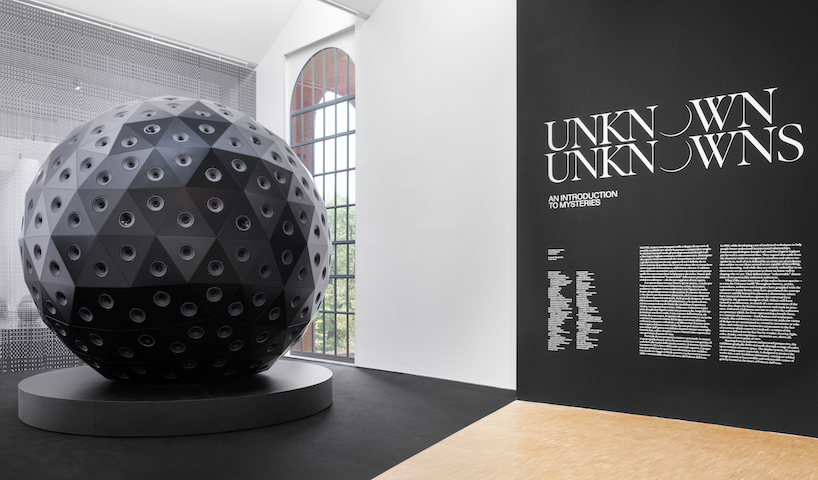 The series continued in 2019 with 'Sound of the Earth: Chapter 2' – a large-scale interactive artwork created for the Dallas Museum of Art with audience-submitted sounds. Following this, 'Sound of the Earth: The Pandemic Chapter' (2020) was made. The Pandemic Chapter was a user-friendly website where people were able to record an audio clip and map it to a virtual globe. In the first month alone, over 500 audio clips were uploaded to the website – these included everything from different ambulance sirens to waterfalls to the weekly 'Clap for Carers'.
'Sound of the Earth: Chapter 3' is the most ambitious chapter in the series to date. Evolving for the post-covid world, Chapter 3 combines a physical and digital experience of the project. An auditory portrait of the world represented online and offline, 'Sound Of The Earth: Chapter 3' reflects the new ways audiences are now experiencing artworks in a post-pandemic world. Through active participation in the creative process, the lines between audience and artist blur, both becoming creators of the piece.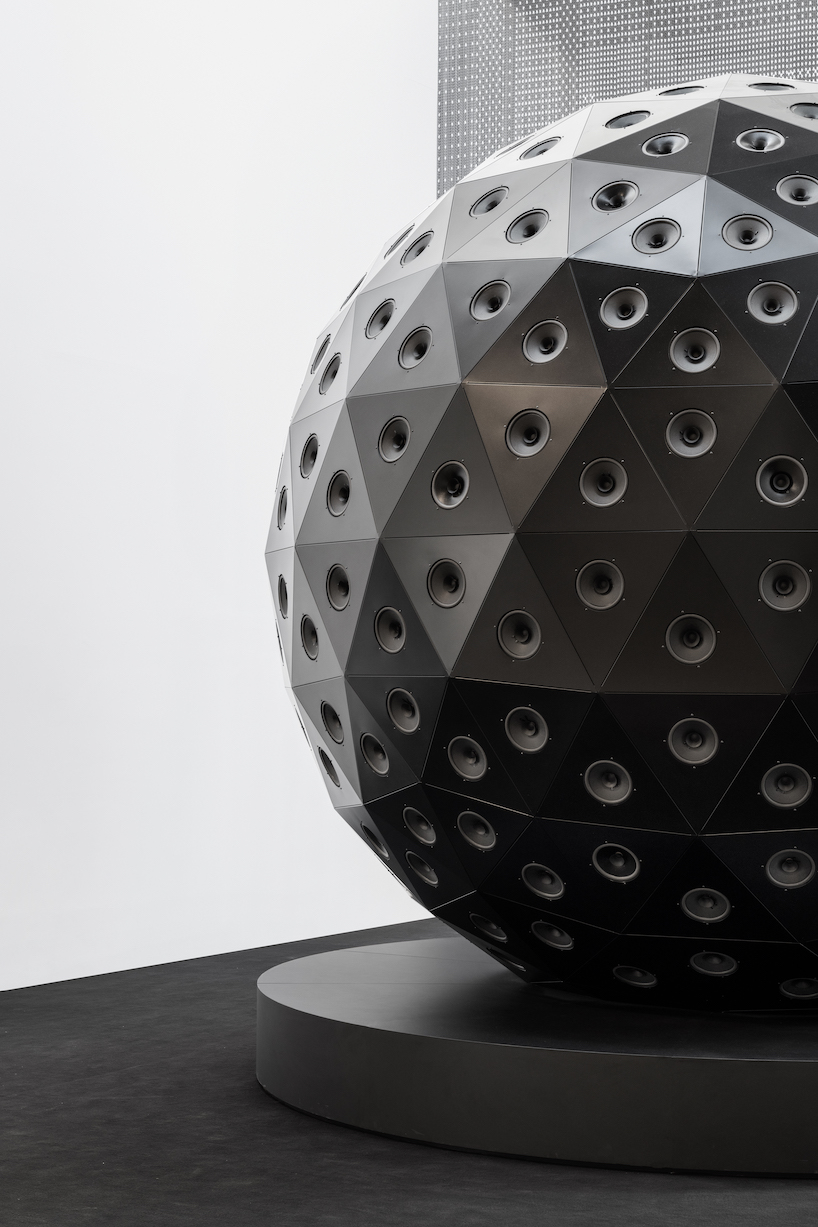 a black 4-meter diameter geodesic sphere