charles brooks captures 'architecture in music'
Architecture in Music explores the hidden, cavernous interiors and details inside some of the world's finest musical instruments, captured by photographer Charles Brooks. Using specialist probe lenses and complex imaging techniques, the New Zealand-based photographer unveils the beauty and complexity of these unseen spaces inside pianos, violins and flutes, each photo a careful blend of hundreds of frames. The unprecedented sharpness and detail combined with the curious perspectives render these spaces as vast rooms with striking, cavernous interiors, some almost cathedral-like, exposing the tool marks of the makers, repairs carried out through the centuries, and the hidden architecture within.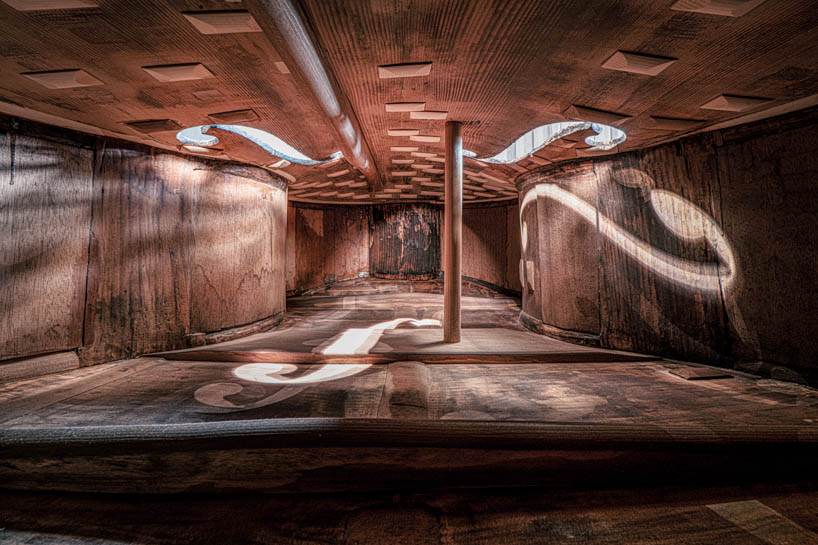 Charles Theress Double Bass circa 1860 | all images by Charles Brooks
unveiling cavernous interiors of musical instruments 
For his recent series Architecture in Music, Charles Brooks reveals the beauty of the hidden spaces inside instruments, the interiors appearing as vast concert halls or contemporary architecture. The photographer captures rare instruments with fascinating histories: A cello once hit by a train, a didgeridoo hollowed out by termites, an exquisite Fazioli grand piano hand-made from 11,000 individual parts.
Using exotic probe lenses and specialist imaging and processing techniques, each instrument is photographed hundreds of times with ever increasing focal lengths. These frames are then carefully blended to form a single image and give the illusion of space. The carefully chosen perspectives and clarity of the images trick the mind into believing the space is much larger than reality. A 240-year-old cello looks like the inside of an ancient ship, a century old saxophone becomes a gaping tunnel of green and gold, while the keys of a piano become a monolithic temple.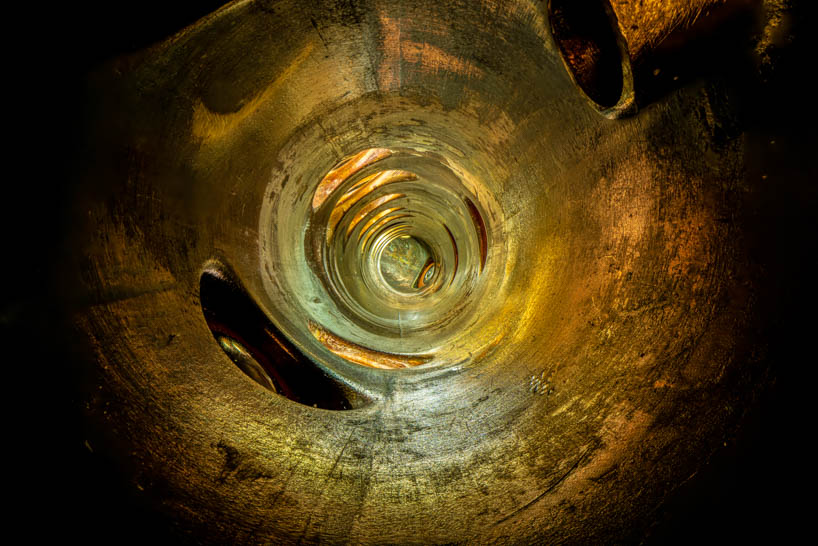 CG Conn C-Melody Saxophone 1924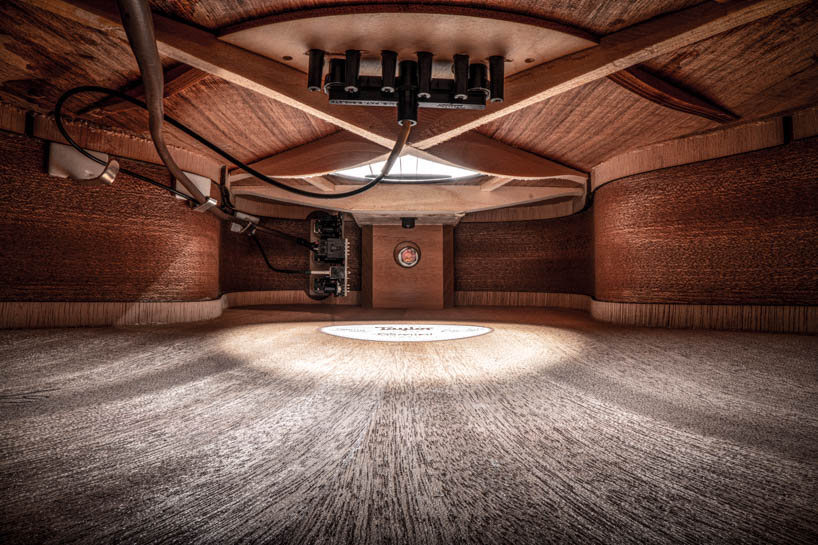 Taylor GS Mini Guitar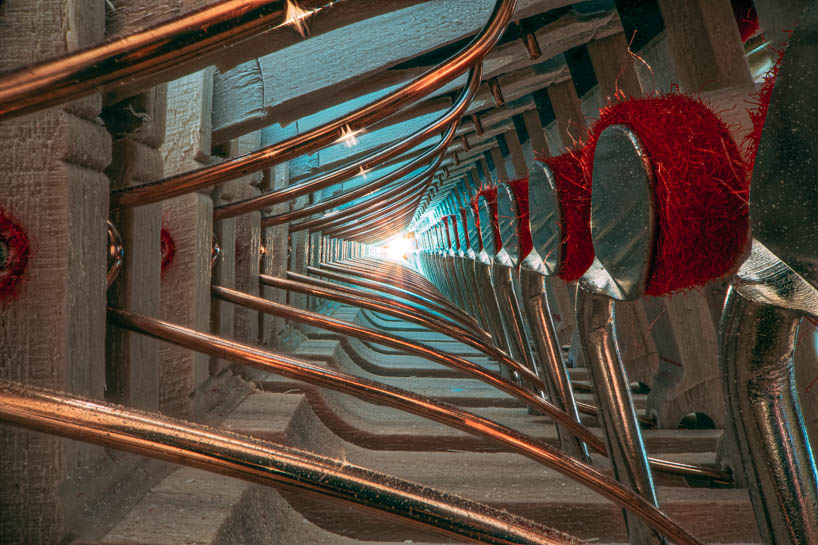 Steinway Grand Piano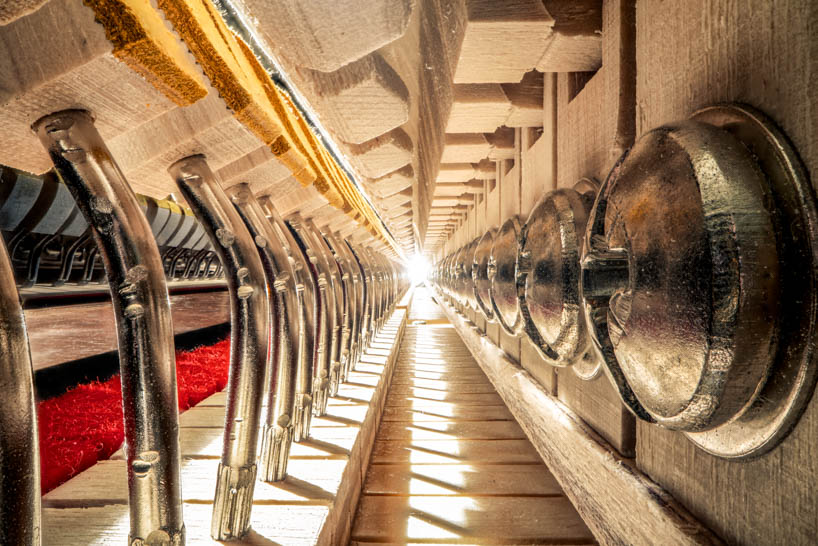 Fazioli Grand Piano