Otsuka Family Clinic by Sugawaradaisuke in Japan
Within the Saitama Prefecture in Japan, Sugawaradaisuke Architects has completed a medical facility based on the concept of an inviting community-focused environment that is open to all. The project, known as Otsuka Family Clinic, incorporates welcoming spaces where people can gather and stay for reasons other than treatment, such as a café -like interaction room and a park-like courtyard that can be used for vegetable gardening therapy.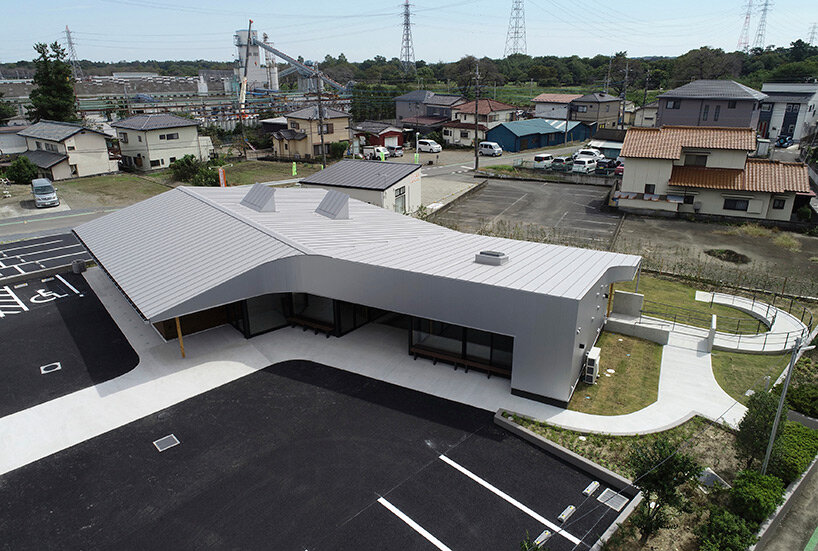 all images by Kazumi Ebihara
transcending the boundaries between medical care & everyday life
Sugawaradaisuke Architects' design combines multiple building volumes and floor heights under a single large roof, responding efficiently to surrounding residential development and topographical elevations. As a result, the architects created a 'rich and diverse' group of sites with varying depths, openness, sightlines, and other heterogeneities that overlap but are interconnected.
The Otsuka Family Clinic includes a main waiting room with a cozy café feel and a second with a symbolic circular skylight. These spaces are designed to encourage interaction and are used for numerous community events focused on food and exercise, cultural activities, and study groups. The installation of skylights in the examination and treatment rooms, which are more inorganic, is intended to give the medical space a sense of the richness of the natural environment through shading. In this way, the architecture transcends the boundaries between medical care, health, and everyday life.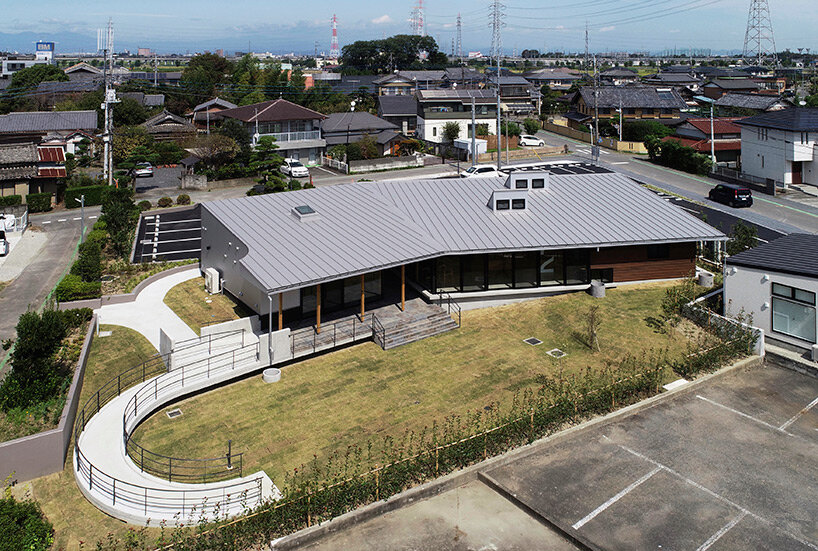 community-focused environment promotes interaction
In order to respond to the needs of our post-pandemic world, the architects have also introduced natural ventilation and high-performance filtering solutions into the structure. The design utilizes the semi-outdoor environment, strategically positioning infected patient treatment rooms so that there is minimal contact with the waiting rooms and the rest of the communal spaces.
Through its architectural planning, the Otsuka Family Clinic presents a collection of open spaces where people of all ages and genders can gather, spend time as they wish, interact and 'feel the joy of health'. The clinic presents a new way of practice that supports both community and healthcare.