Strol x cloudandco present play table
Seoul and Seattle based design studio cloudandco collaborates with Korean lifestyle store Strol to present Play Table — a modern interpretation of the traditional ping pong table. Departing from single-purpose furniture and traditions, Play Table is multifunctional and intuitive, and can entertain in many ways. It is neither traditional, stagnant nor a massive, single-purpose tool. Rather, it was imagined as a versatile furniture object that melts into the modern home, offering serenity and function for all. With intuitive functionality, Play Table is founded by quality material, craftsmanship and detail, and the designers create an object that is at once able to transform from a ping pong table to a workstation, a snack table, a discreet storage solution, and a wireless charger.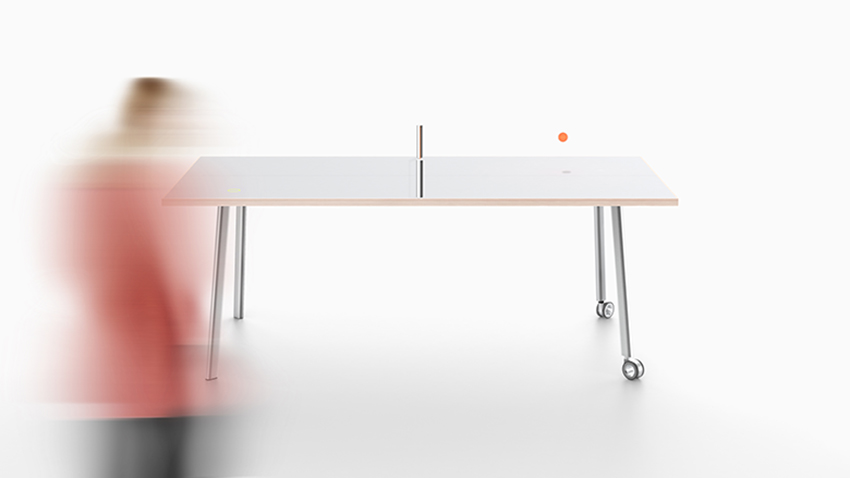 all images courtesy of cloudandco
a transformative surface that supports diverse play
The dimensions of Play Table have been adjusted to fit homes rather than recreational spaces, and retrofitted with a diverse range of accessories to support different modes of lifestyles. Yeongkyu Yoo, founder of the award winning design studio cloudandco, designs a minimalist magnetic rope net which appears as a delicate fabric line, in a reinterpretation of the typical plastic, woven ping pong table net. A more aesthetic centrepiece solution, the rope net locks in and out at the edges of the table, held in place by tubular magnetic posts made of anodized aluminum. It can be easily removed at the end of each game and quickly stowed away in the table's hidden compartment, altering the furniture object's functionality. 'Instantly, everything is out of sight. The empty space powers the inquisitive mind, allowing room for new modes of applications', comments cloudandco.
With this, the Play Table is at once able to transform into a casual snack table for post-game conversation and entertainment, or it can even host a more robust dinner. It can also function as a workstation, providing a space to focus without distractions. The table surface is powered by an invisible long-distance wireless charger, and the sliding top also reveals ample hidden space underneath for multiple functions, offering a power strip, cable organizer and a compartment for storage. 
These functions are intuitive and founded by quality material, craftsmanship and detail. With a timeless modernity, the solid birch tabletop is topped with high density HPL, and finished off by bonding 8mm sheets of maple on the sides. Meanwhile, the table legs are satin-finish aluminum extrusions mounted on quality steel castors, allowing for ease of movement when needed.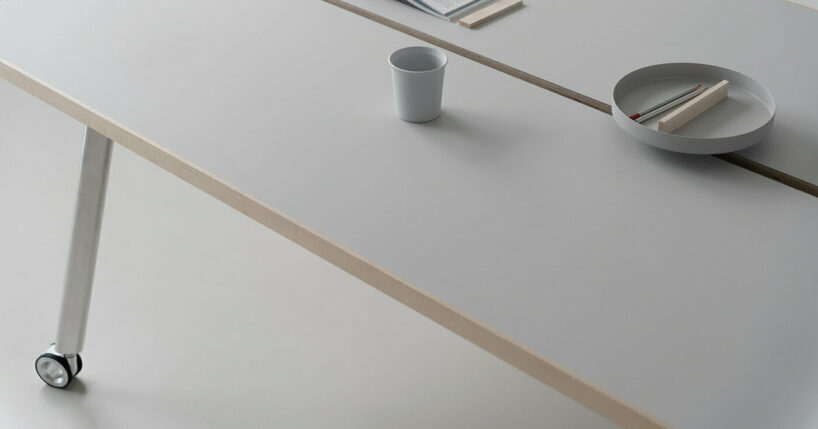 Play Table can transform into a snack table or dinner table


a wireless charger mounts underneath the surface, capable of up to 30mm of long distance charging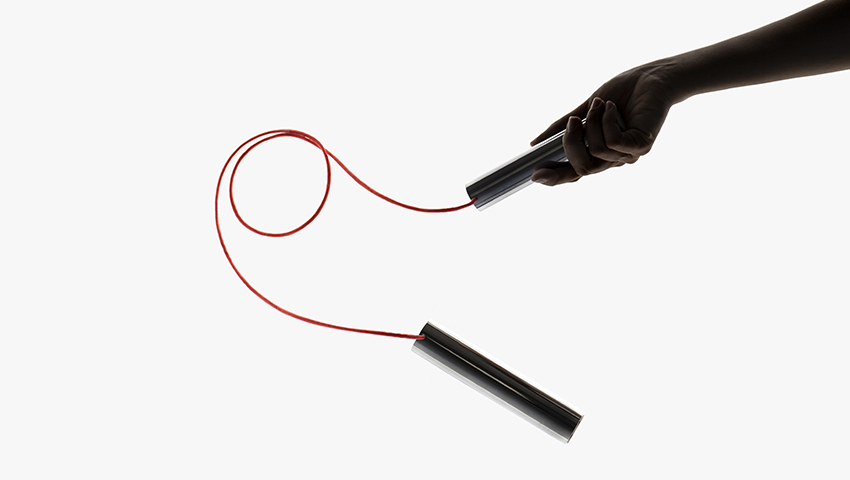 the magnetic net was reimagined as a delicate fabric line, held in place by tubular magnetic posts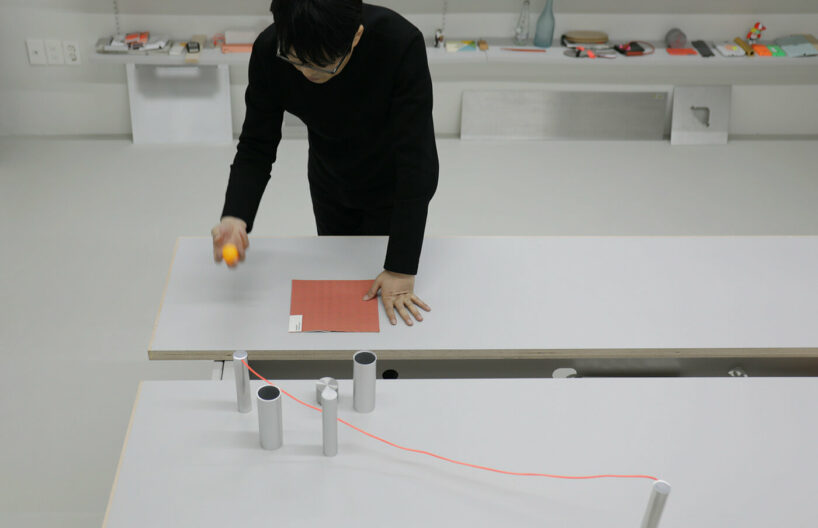 a modern ping pong table that departs from single-purpose furniture and traditions
with intuitive functionality, Play Table is founded by quality material, craftsmanship and detail