creative installations take over concéntrico 08 festival
Concéntrico is the Logroño's International Festival of Architecture and Design, held annually since 2015. The Festival invites visitors to wander around the venues, squares, and streets of the city that usually go unnoticed and discover installations and artworks that were created by talented architects and designers with environmental sensibilities. Rintala Eggertsson Architects, Matali Crasset, Konstantin Grcic, Associates Architecture, Collective X, Paweł Grobelny, and Tudor Vlăsceanu, among others, are some of the creators whose work arouses curiosity, welcomes the user to enjoy and unwind and sometimes brings out their dormant inner child.
The structures double as gathering places where people of all ages can interact and participate in different activities, performances, and talks. This year saw the eighth edition of Concéntrico, with numerous creative pieces scattered across the Spanish city.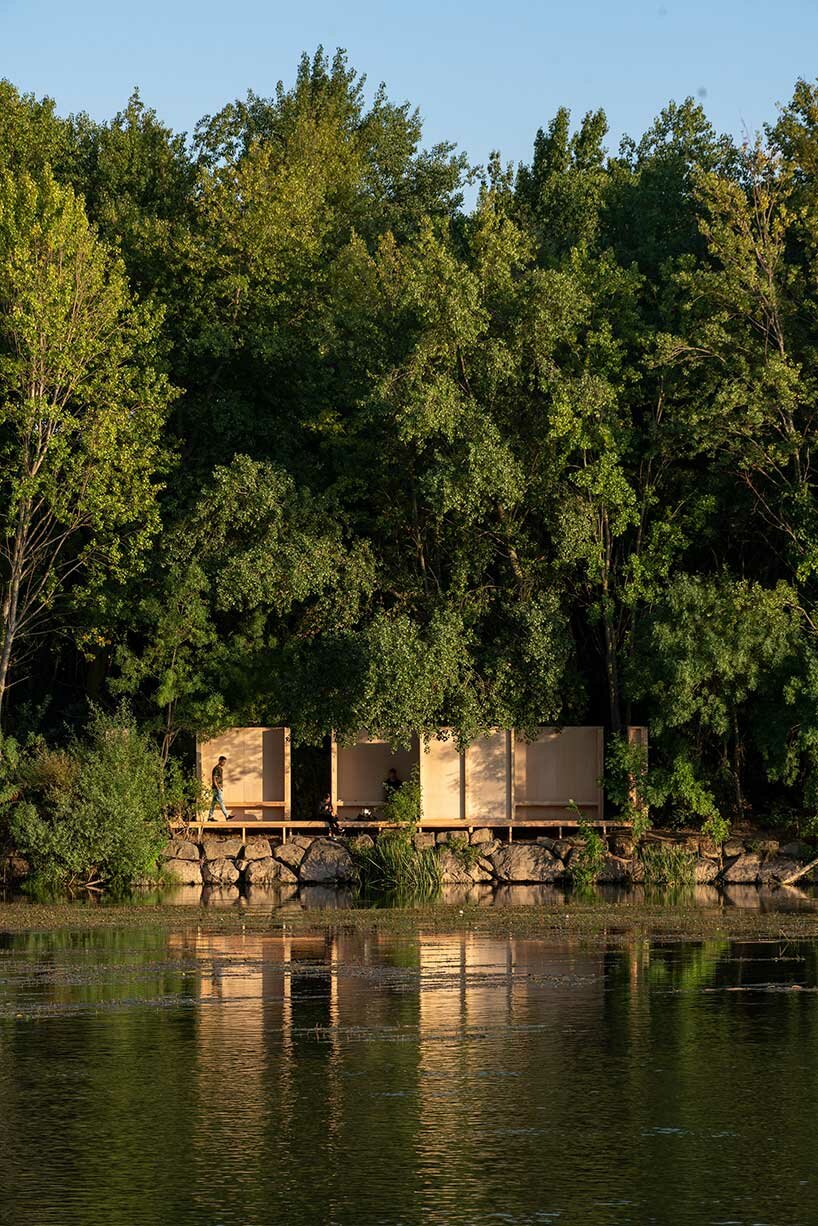 all images by Josema Cutillas ©Concéntrico | made of recycled plywood and natural stones found around the existing trees
The 'Hiber Space' by Rintala Eggertsson Architects
The 'Hiber Space' by Rintala Eggertsson Architects (see more here) takes shape as a pavilion nestled in an urban park in La Rioja. Its body of recycled plywood and natural stones almost disappears in the lush surroundings. The structure invites visitors to contemplate, relax and appreciate the everyday beauty of nature that is often taken for granted. Located along the river, it evokes the passing of time that entails the choices we are called upon to make day by day and the impact they have on the surroundings.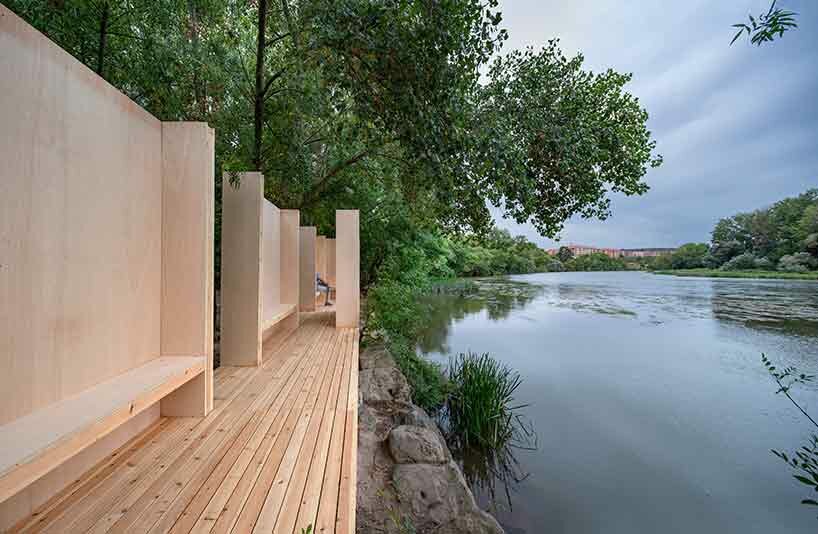 the flow of the river is a reminder of the time that passes
Paweł Grobelny's 'shadows'
The project by Pawel Grobelny (see more here) materializes as linear benches settled in a strict sequence. Each bench's edge is anchored to a slender column of the town hall building designed by the renowned Spanish architect Rafael Moneo. From a bird's view, the pieces can be perceived as shadows of the existing columns or as extensions, as they share the same color and length. Apart from visual play, the designer sought to create social interaction. 'This project, like many of my realizations, attaches to existing architecture. I always try to place my projects silently into a given space so that it is a spatial and functional complement to a given public space,' comments the designer.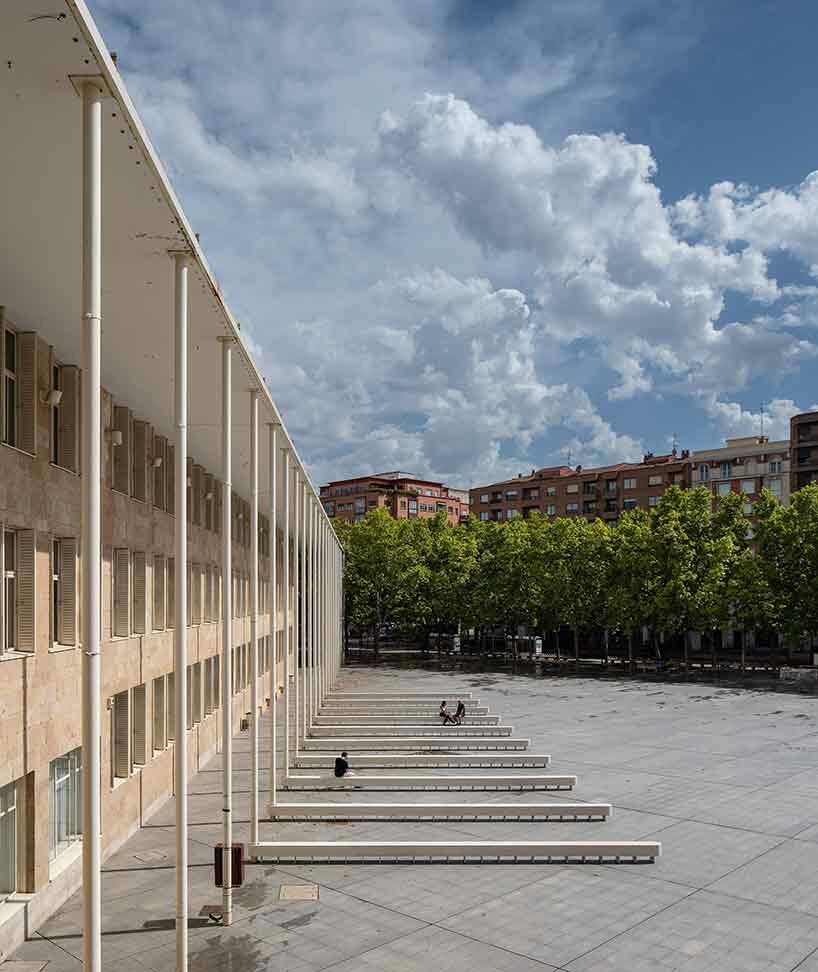 the project attaches to existing architecture, creating a visual continuation