meet the xeneon flex 45wqhd240 OLED display 
CORSAIR is revolutionizing the online gaming experience by introducing its ultra wide and bendable OLED display dubbed the XENEON FLEX. Spanning 45" with a 1440p resolution, the screen, built jointly with LG display, can go from being fully flat to sporting a lean curve by simply pulling on pop-out handles fitted on either side of it — creating a next-level immersive experience for gamers out there. The new display is launching soon, with pricing and availability to be shared by CORSAIR before the year ends. 
ultra-wide, ultra-clear, ultra-bright 
What makes the CORSAIR XENEON FLEX (see more here) even more appealing is that users can control the bend to the degree that they desire, reaching up to 800R. This impressive curvature is accompanied by a 45" LG W-OLED screen boasting a 21:9 aspect ratio with a 3,440×1440 pixels resolution. Together, these features enable a 'super-smooth, ultra-clear gameplay and visuals with no motion blur,' writes CORSAIR. 
While playing, gamers can adjust screen brightness to up 1,000 nits; they also get to benefit from several charging and connectivity ports accessible from the front and back of the display.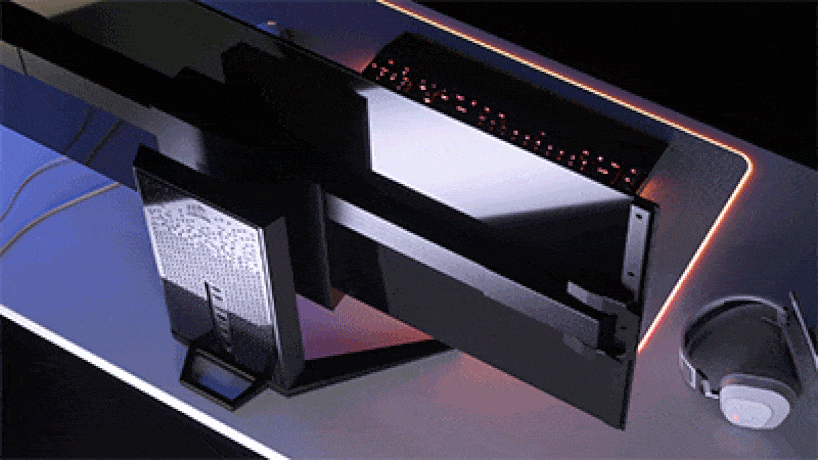 the XENEON FLEX display can bend up to 800R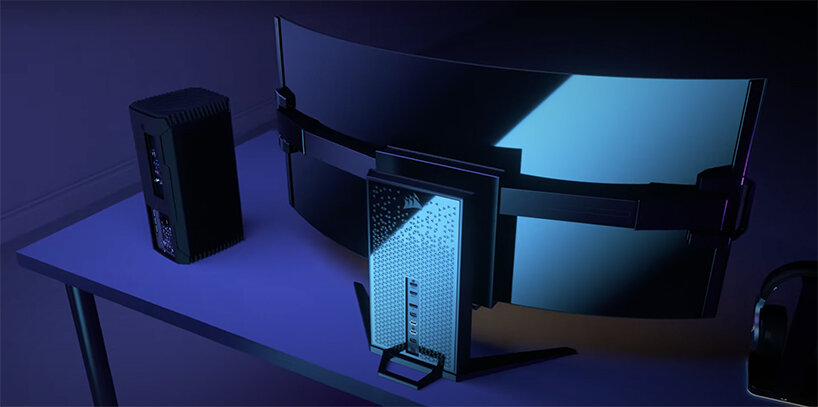 all images courtesy of Corsair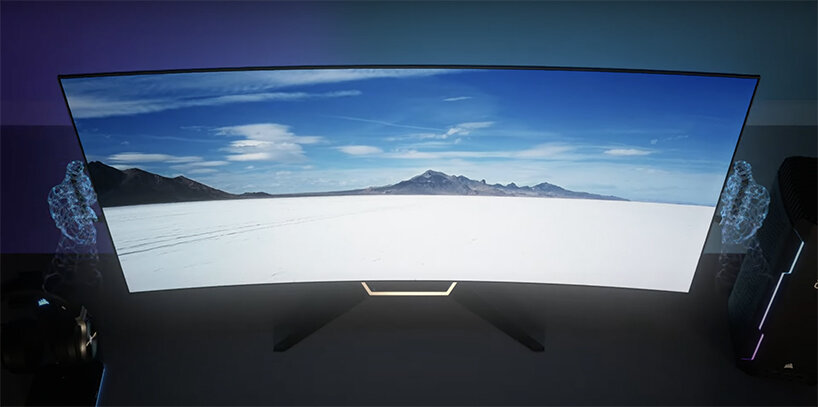 45" display with a 21:9 aspect ratio boasting ultra-clear resolution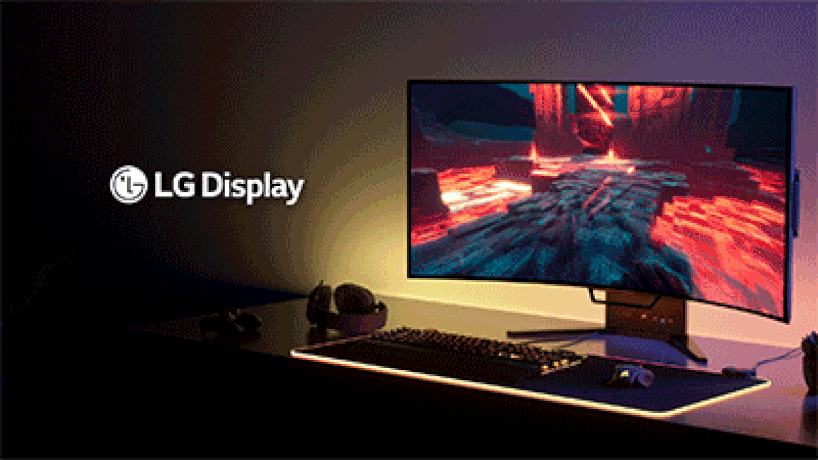 the gaming monitor was designed jointly with LG display 
project info:
name: XENEON FLEX 45WQHD240
design: CORSAIR
screen: 45" LG W-OLED