German museum pulls down Damien Hirst installation
German museum Kunstmuseum Wolfsburg has taken down Damien Hirst's installation 'A Hundred Years (1990)' in response to complaints from animal rights group PETA. The exhibit presents a bisected glass cube where hordes of flies hatch, and travel through a hole to reach artificial light, which then burns the insects upon contact. The work is meant as a commentary on the fact that many flies die when exposed to public light.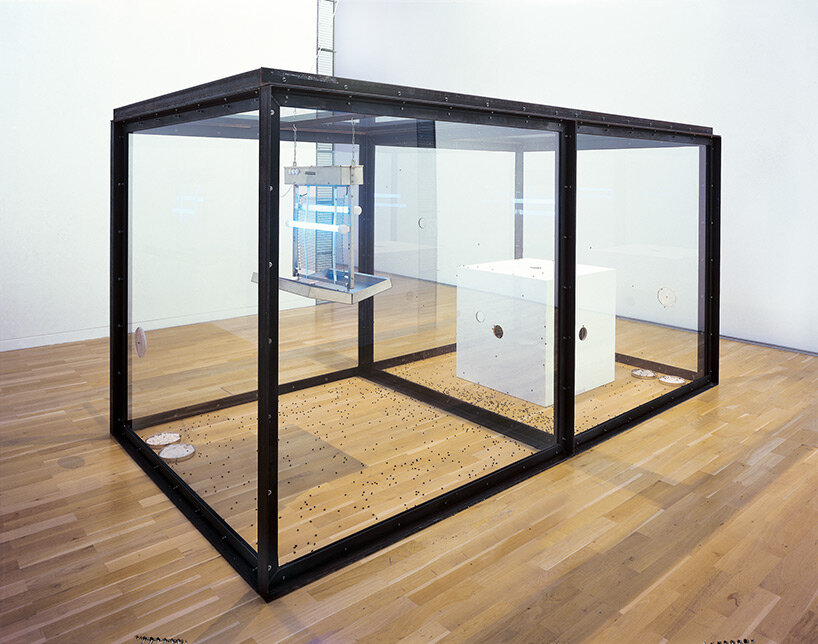 Damien Hirst, A Hundred Years, 1990
image courtesy of Kunstmuseum Wolfsburg
The piece was part of a large group exhibition called 'Power! Light!' which explores how artificial light permeates modern life and, more specifically, what harm it causes to the environment. First presented in 1990, Hirst's installation consists of a glass display case that has been divided in half. Flies hatch on one side of the container, and if they dare to enter through the opening, they will be led to an artificial light that will kill them upon contact. The artist has described the artwork as 'a life cycle in a box.' In the original edition, the flies flocked around a bloody cow's head.
After receiving a formal complaint by PETA and an oral warning from the city's veterinary office, Kunstmuseum Wolfsburg has removed the exhibit.'We thought that flies didn't come under the Animal Welfare Act,' museum director Andreas Beitin told German newspaper Braunschweiger Zeitung, referring to Germany's law which bans the killing or harming of animals without proper reason.
'Killing animals has nothing to do with art, it just shows the arrogance of people who literally will stop at nothing for their own interests,' Peter Höffken, a representative of PETA Germany, told Braunschweiger Zeitung.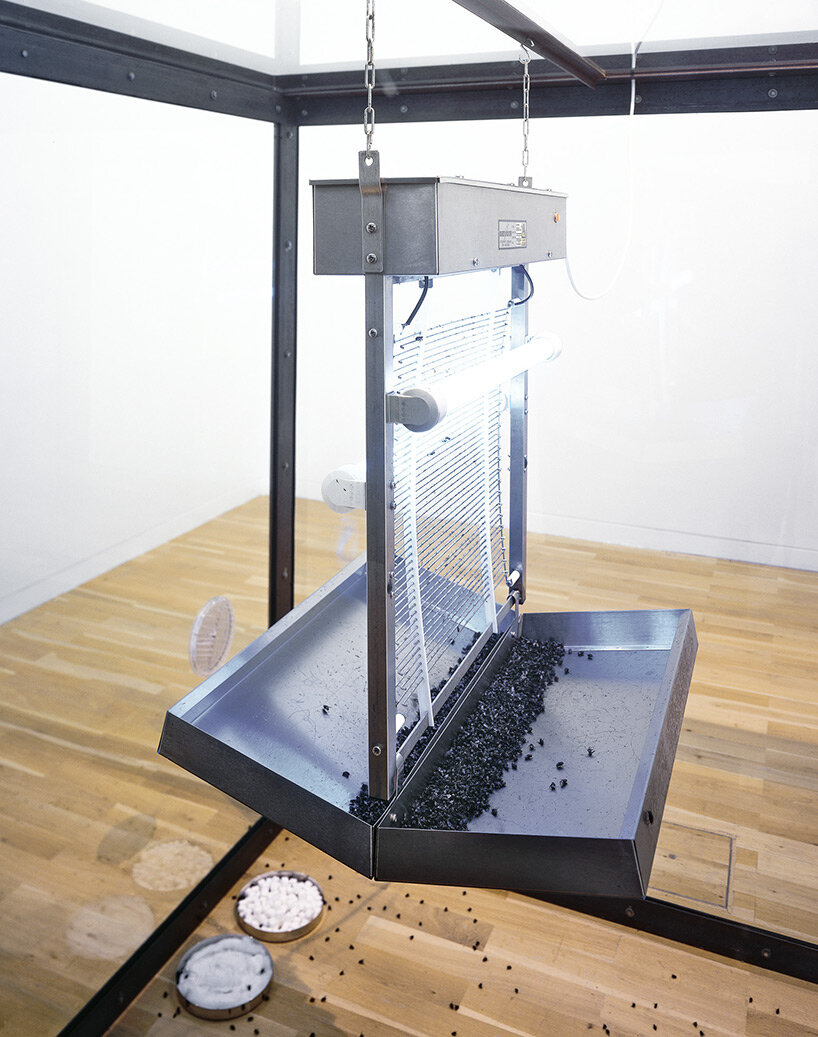 Damien Hirst, A Hundred Years, 1990
image courtesy of Kunstmuseum Wolfsburg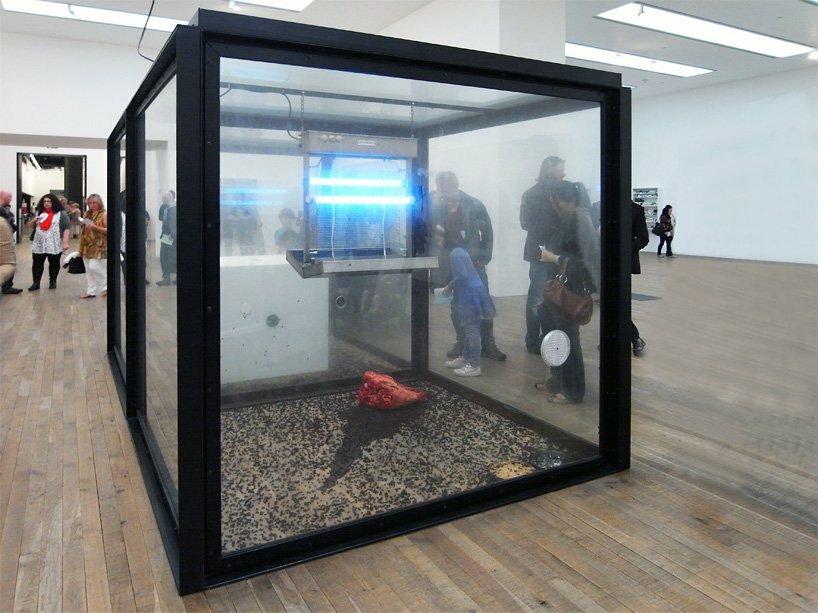 Damien Hirst, A Thousand Years, 1990 (installation view) photographed by Prudence Cuming Associates
image © damien hirst and science ltd. all rights reserved, DACS 2012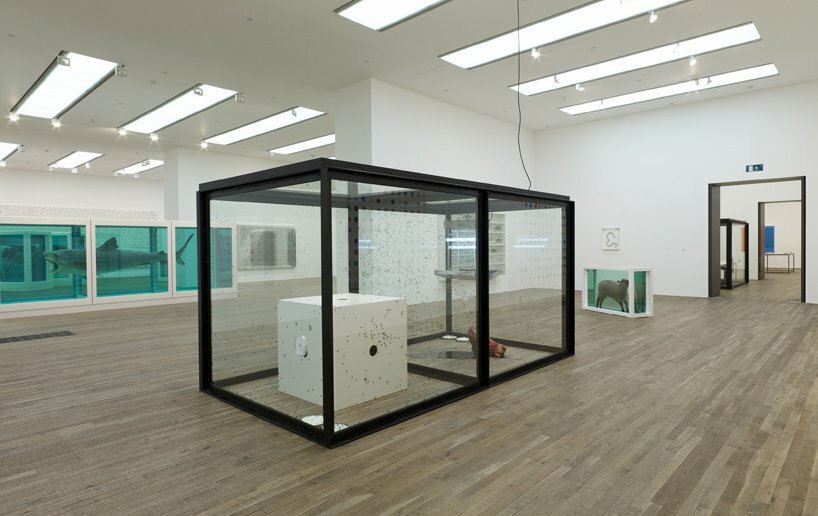 Damien Hirst, A Thousand Years, 1990
image © designboom
myrto katsikopoulou I designboom
jul 11, 2022