DECA architecture designs Cronus on a greek gem of Aegean 
Nestled on a small greek gem of Aegean, the island Antiparos, Cronus is a modern semi-subterranean villa that spills over with mesmerizing views of the vast blue. Designed by Athens-based architecture firm DECA, the modern residential project is informed by the amorphous topography translated into architectural solutions.
The architecture is a circular silhouette that emerges from the arid landscape and celebrates the sweeping sea and mountain vistas. The circular body of the roof presents itself as a modern masterpiece but also optimizes shade for the outdoor spaces. Embraced by stone and glazed walls, the central courtyard opens skywards, offering its residents a serene living place.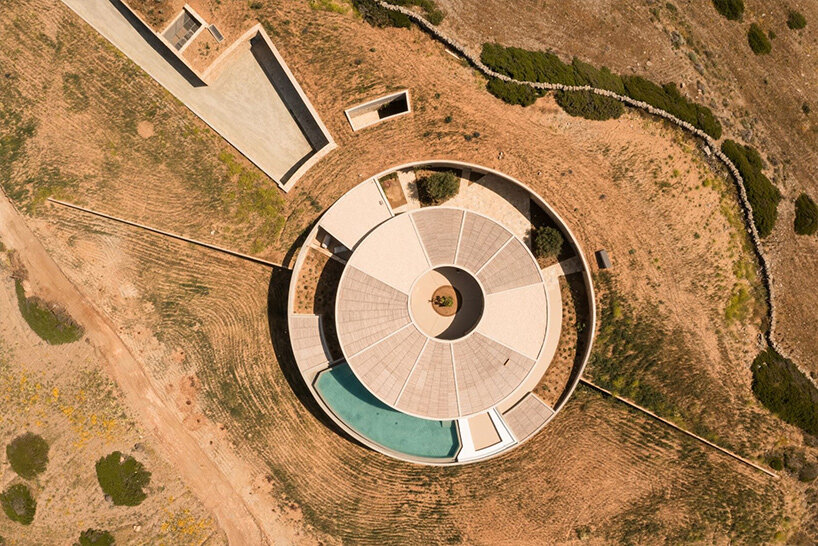 all images courtesy of Sotheby's International Realty
a semi-subterranean circular island home 
Located on a plot of over 9,500sqm, Cronus is a place for those who desire tranquility and calm. The small rocky island is accessible only by boat from its sibling island Paros and is known for great archeological importance. For this project, the architects sought to preserve the values of the landscape and blend rich textures and colors with the natural terrain. To achieve this ambition, they opted for natural materials such as stone, bamboo, and exposed concrete. 
The villa, which is on sale for 7.65m € through Greece Sotheby's International Realty, is thoughtfully designed to deliver a stylish, spacious, and comfortable enviroment with lavish amenities. The property accommodates an infinity edge pool that gently embraces the curved design of the house. As the architects mention, 'it offers swimmers the feeling of falling into the horizon'.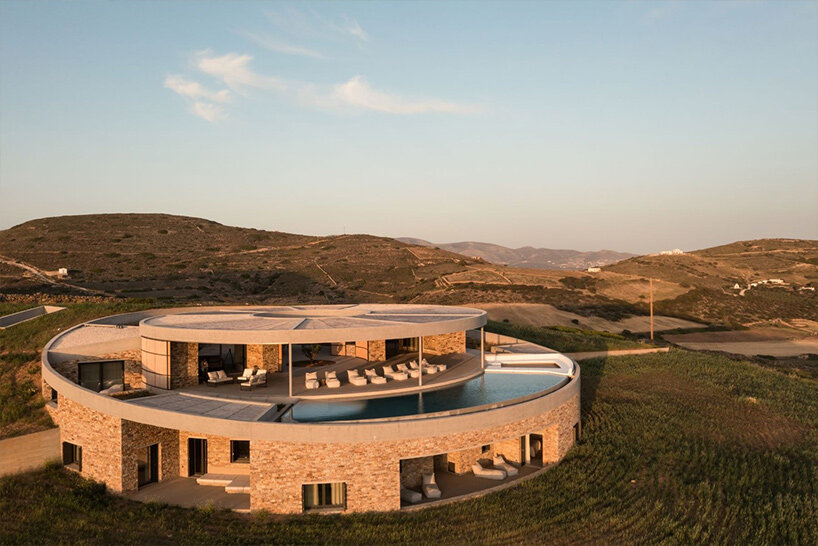 Cronus organically blends into the natural surroundings thanks to its oval form, material, and color palette
a peaceful, private and cozy place to live
Cronus comprises six bedrooms and nine bathrooms: The upper level includes the living spaces, while large floor-to-ceiling openings flood the rooms with plenty of natural light and bring in expansive vistas. The design team opted for Bi-fold doors to connect the inside lounge area to the outdoor terraces making the two spaces appear as one.
At the center of the outdoor area is a large shaded dining area that looks out over postcard-worthy views, and an outdoor home theater and BBQ area make Cronus an ideal home for parties and entertaining. A bamboo roof shadows outdoor spaces, while the interior spaces reflect the curved pattern of the building, creating a breezing atmosphere.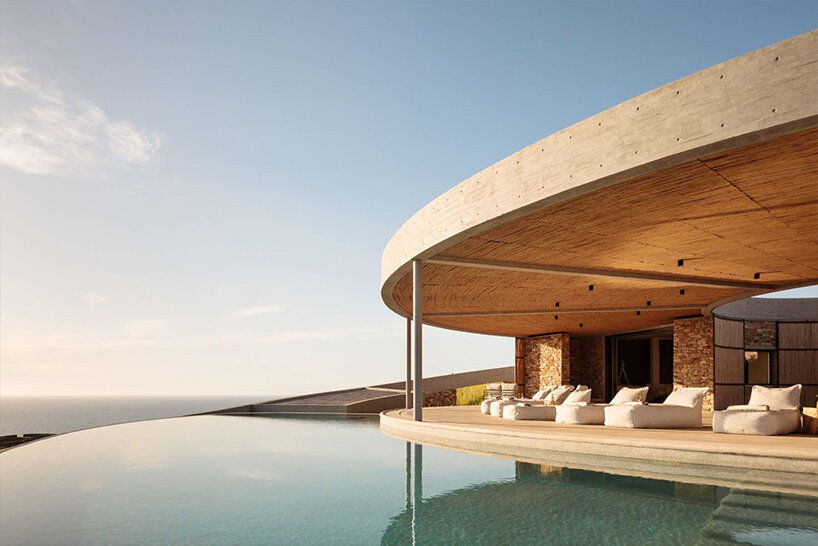 the pool follows the same architectural pattern of the home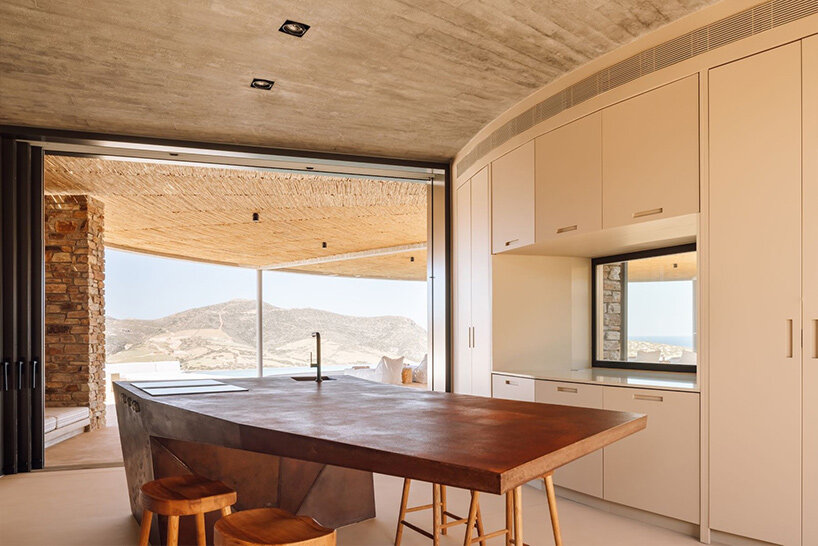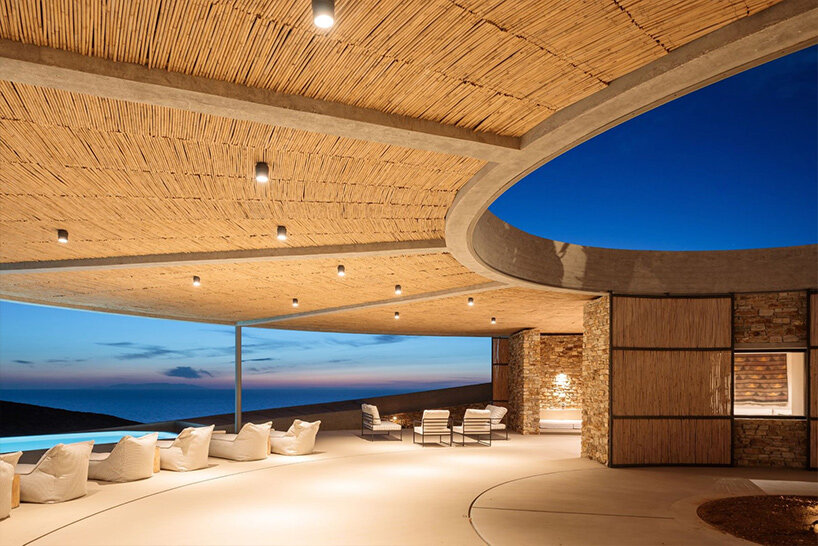 overlooking the endless blue
project:
name: Cronus
location: Antiparos, Greece
architects: DECA Architecture 
interior: 3,164 sq ft.
exterior: 2.38 acres
marketed by: Greece Sotheby's International Realty
price: 7,653,061$ (7.500.000€)
christina petridou I designboom
aug 04, 2022