delorean's omega 2040 concept debuts at pebble beach
Focusing its attention toward the future of electric vehicles, DeLorean Motor Company unveils its latest concept, the 2040 Omega. In a tweet on Monday, the company notes that the design takes its roots from 'baja-themed off-road racing,' meaning that it's meant to withstand rough terrain and harsh weather conditions. The vehicle's lifted stance and massive wheels combined with its sleek styling suggest a hybridization of a rugged pickup and the polished vision of a high-tech future.
The news accompanies the unveiling of its electric Alpha5 at Pebble Beach this past weekend (see designboom's first look at the concept here), which proposes the company's iconic DMC 12, reinvented for 2024.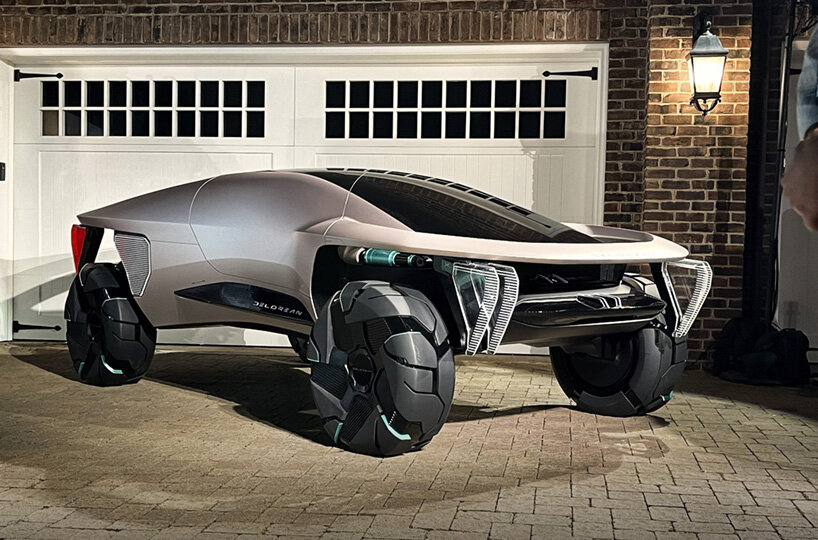 images courtesy DeLorean
preparing for a rugged future
The eye-catching identity of the DeLorean Omega 2040 comes from this dialogue between polished and rugged. The silhouette of its aerodynamic body implies a sleek coupe, while the raised ride height recalls an off-roader. Gull-wing doors continue the company's iconic vision of the future which had been cemented since 1985. Overall, the design suggests a 2040 which calls for the familiar high-tech, minimalist styling transposed into a post-apocalyptic context — capable of crossing drought-induced deserts and flooded coastlines alike.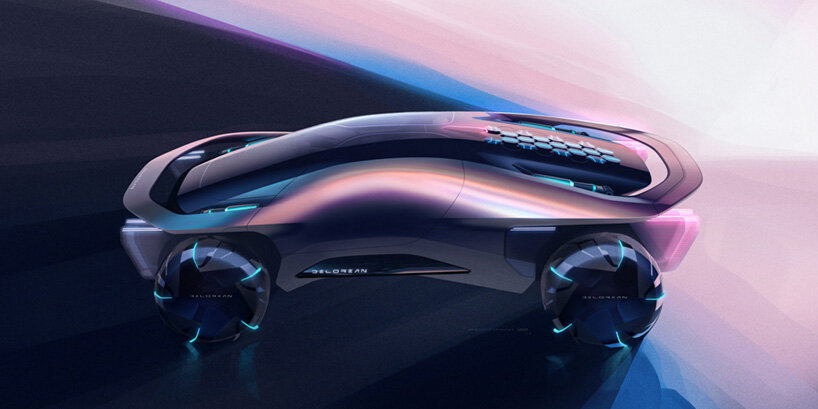 details are highlighted with LED lighting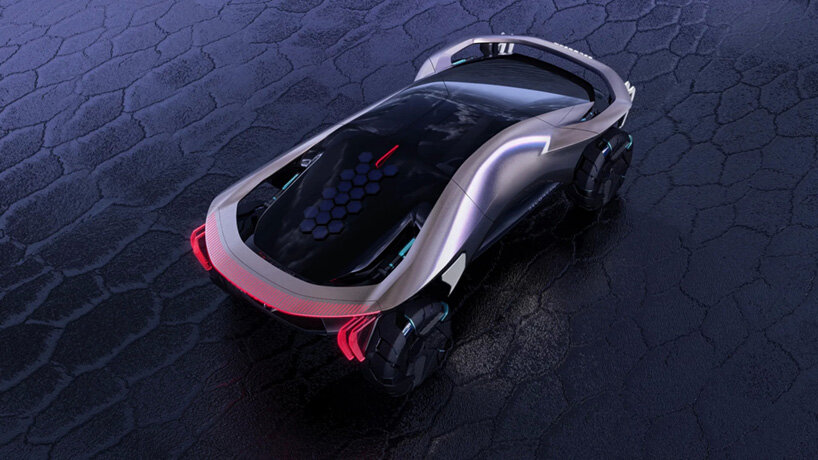 hexagonally-patterned elements are arrayed across the rear windshield