Electric X Shore 1 by X Shore
Cruising with electric X Shore 1 by Swedish electric boat manufacturer X Shore doubles as an unhurried sea exploration or wandering as the day-or-night vessel offers an open transom with a built-in swim platform, mesh rail furniture option with central passage, a generous deck for sunbathing and leisure, integrated navigation lights in bow rail, a cantilevered roof, a retractable sun awning and water-sport capabilities in one water vehicle. Cruisers may select between a top-enclosed watercraft or an open-space one where no roof blocks the scenic views of the sea landscape. The 21-feet boat can run from 37 kilometers per hour – up to 55 km for top speed – through its 125 kW electric motor and has a range of 50 nautical miles.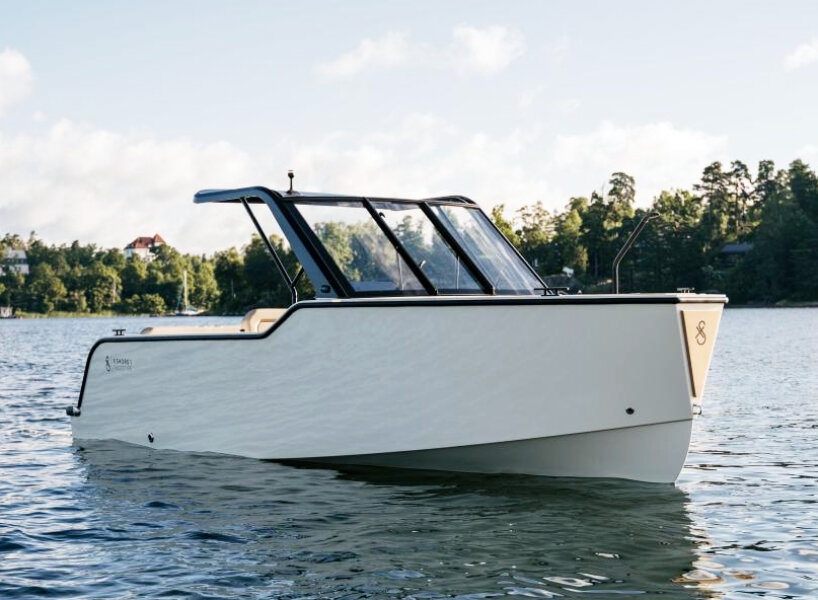 images courtesy of X Shore
Spacious deck in cork design with moveable cushions
Drawing from the clean, minimalistic, and Scandinavian-inspired design, X Shore 1 by X Shore sources cork as its primary material, letting it carpet the deck and the vessel's front to immediately imply a slow lifestyle-based exterior. The company states that the forward cabin has room for a family of four to sleep while still having ample space for storage. A dedicated space for a cooler and porta potty has also been set aside.
Cushions can be added to the generous corked sun deck to make sunbathing more comfortable, and having such a space separates the sunbathing area from the socializing space of the interior. Looking at the exterior of X Shore 1, cruisers can see the minimalist hull with the stepped sheer line, the raised freeboard, and the natural colors permeating the boat's aesthetics in Sandy, Moss, and Coffee.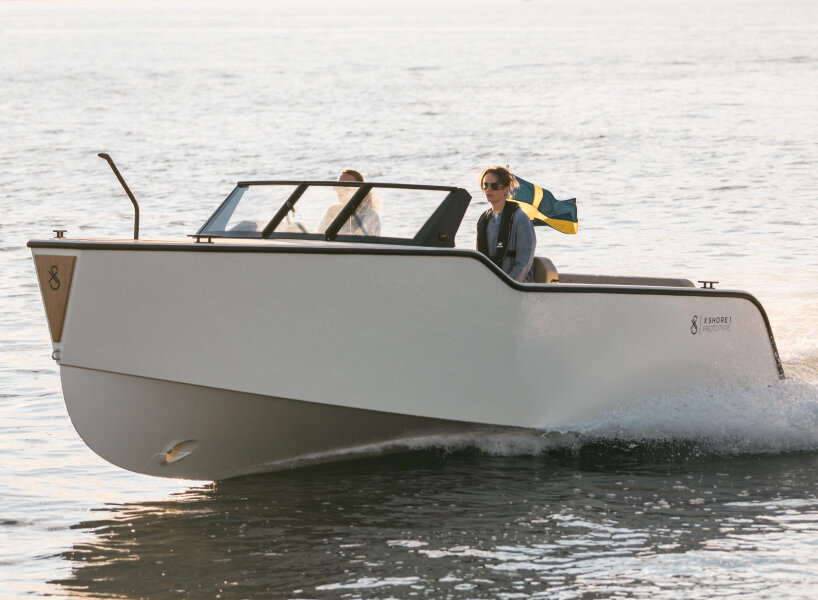 with a fast-charger, X Shore 1 can reach 80% in 50 minutes
Smart technology for anti-theft
Electric and tech-wise, X Shore states that its X Shore 1's 63 kWh lithium-ion battery is equipped with a fast-charging capacity that reaches 80% in 50 minutes while a three-phase socket charger found in most marinas nowadays takes around 3 hours. The electric motor allows the drivetrain to kick off with a top speed of 30 knots in seconds. Smart technology is also in mind as X Shore 1 provides an intuitive user interface, range estimate, route planning, and man-overboard safety feature. The X Shore app also acts as a remote key and lets the cruisers know their boat's exact location using geofence with alerts, barring the boat from theft.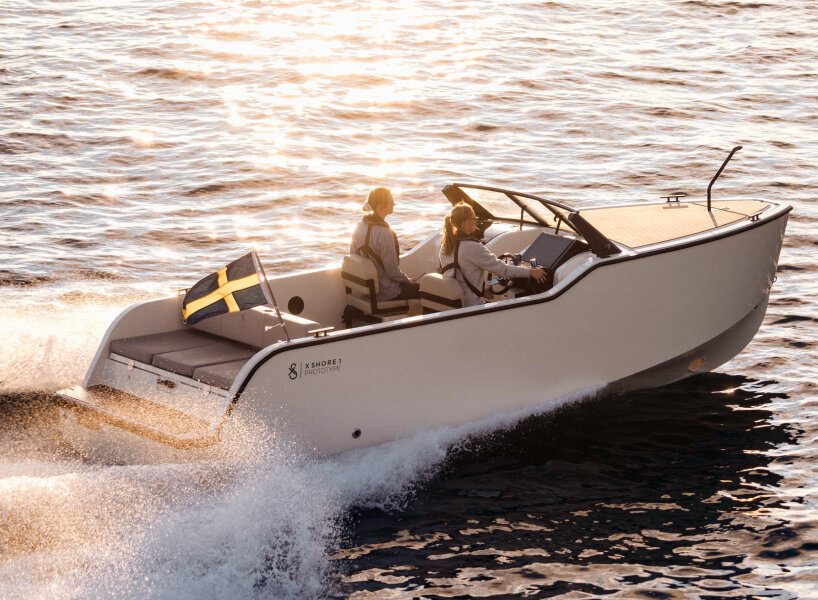 using geofence, the daycruiser can be prevented from theft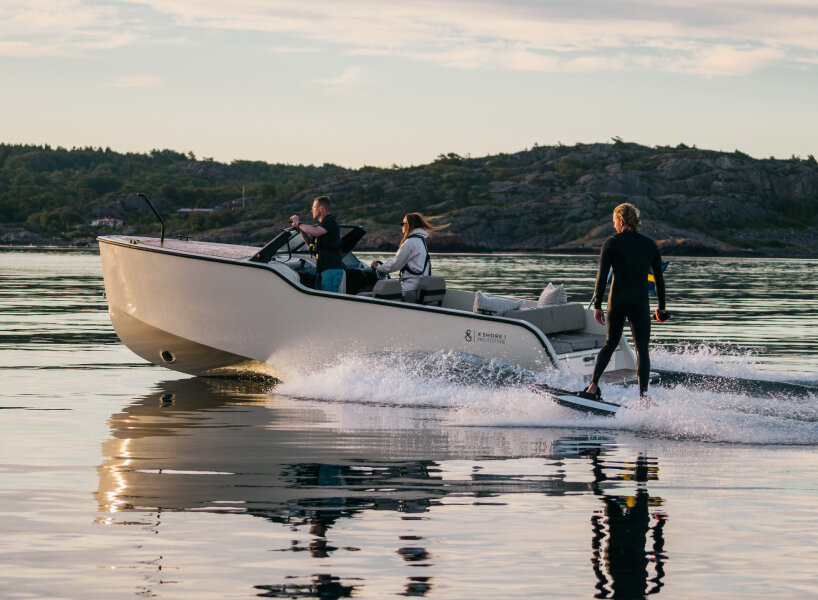 scandivian-inspired design is evident