Caracat as an all-electric, land-and-sea watercraft
The all-electric, land-and-sea watercraft Caracat can be transformed from a campervan to a catamaran in no time. The German company of the same name drew the idea from its patented system that makes it possible to extend the hulls called pontoons at the bottom of the caravan.
The motorhome slash water vehicle triples as a residential space for those who seek adventures on the road or on the water as Caracat can accommodate four to six people and varies in size offers – 6.0m, 7.60m, and 8.60m – depending on the riders' needs.
The cruising and speed capabilities of campervan-catamaran swing between 8 and 15 hp outboard electric or petrol engine, and up to 25 hp diesel-inboard engine can also be opted out if desired. Since the patented design of the campervan-catamaran comprises two pontoons, the feature grants riders to either go all-out for their creative camping or enjoy the stillness of the water as a floating vehicle.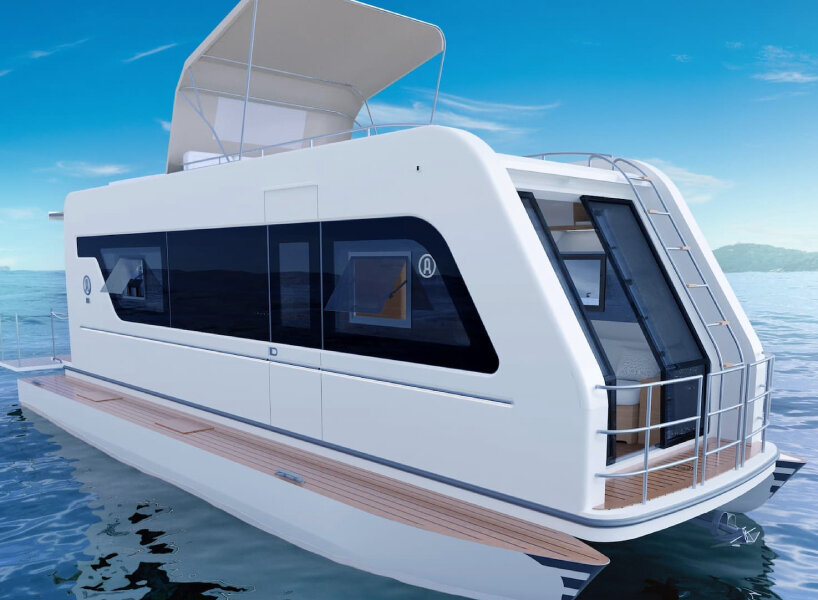 images courtesy of Caracat
gas, diesel-electric, and only-electric options
Luxury seems to be in the mind of the company from the design of the campervan-catamaran's interior. The glasses surrounding the vehicle are thermal-tempered and laminated-safety according to the company which makes it ideal for any season. Teak-covered furniture and fixture greet the riders as they step inside with a granite-finished bathroom and kitchen to complement the design.
Riders can also choose among gas, diesel-electric, and only-electric options for their heating, air-conditioning, and kitchen equipment. Pop-up tents mounted on the roof expand the space, and the lounge area can be converted into a sleeping space. Balconies appear on both sides of Caracat, and the upper deck offers a large sunbathing area for a sunny laze-about. The company states that when it comes to the toilet waste, everything is burned inside the campervan-catamaran.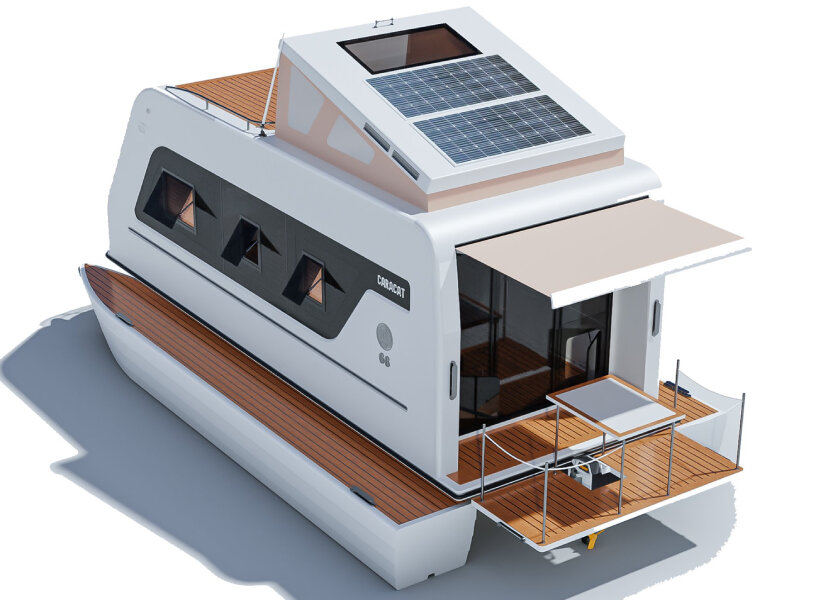 Caracat with solar panels
B1 Driver's License to drive and own Caracat
Caracat states that it requires no special licenses to own, drive, and maneuver its campervan-catamaran other an a B1 Driver's License. Rental and annual marine costs are also handled by the riders themselves rather than authorities, and the campervan-catamaran can be parked in one's backyard or garage, as the company assures.
The company also shares it is working with Schneider Caravaning, an RV and campervan dealer in Germany, to create its water vehicles. 'There is no longer dissemination between sea, lake, river, or land. We have created a home that will belong to you wherever you wish,' the company writes. As of publishing the story, Caracat has not yet released its campervan-catamaran price on its website.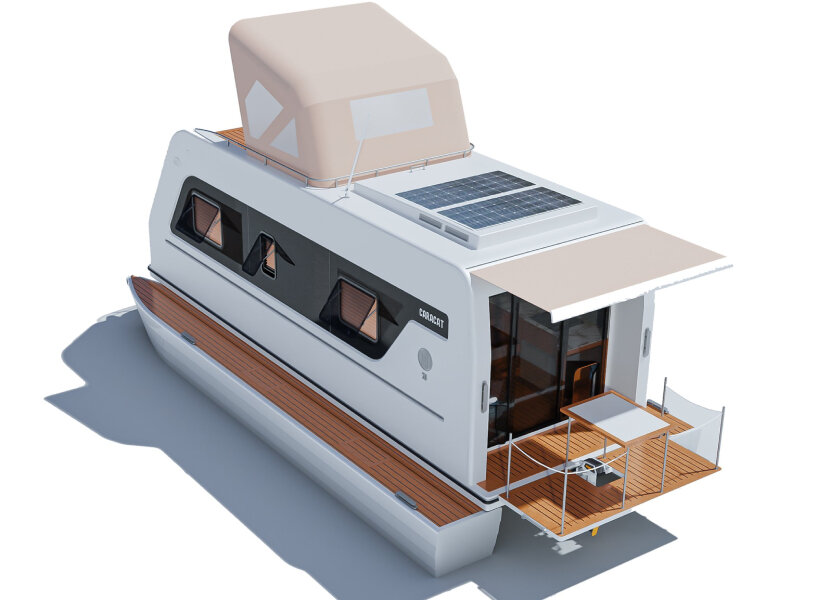 Caracat's pop-up roof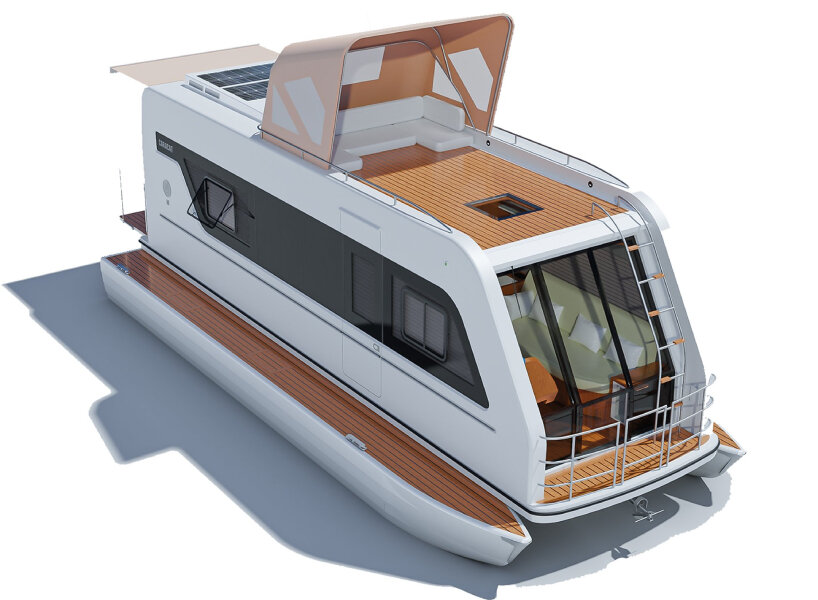 Caracat's pop-up roof