casa hormiga: a breezy, sunlit intervention
Argentina-based architecture practice Estudio PK presents its latest work, a residential restoration dubbed Casa Hormiga. Located in Buenos Aires' San Fernando City, the pre-existing dwelling stood as a humble, single floor house. The design team's main focus during the project was to preserve the footprint of the existing structure, topping it with a lightweight addition that 'creates a nexus between the authentic house and the new intervention.' The resulting home stands as a single block divided by its lower half finished in rusticated brickwork, and its upper level which opens broadly with an operable facade of white perforated screening.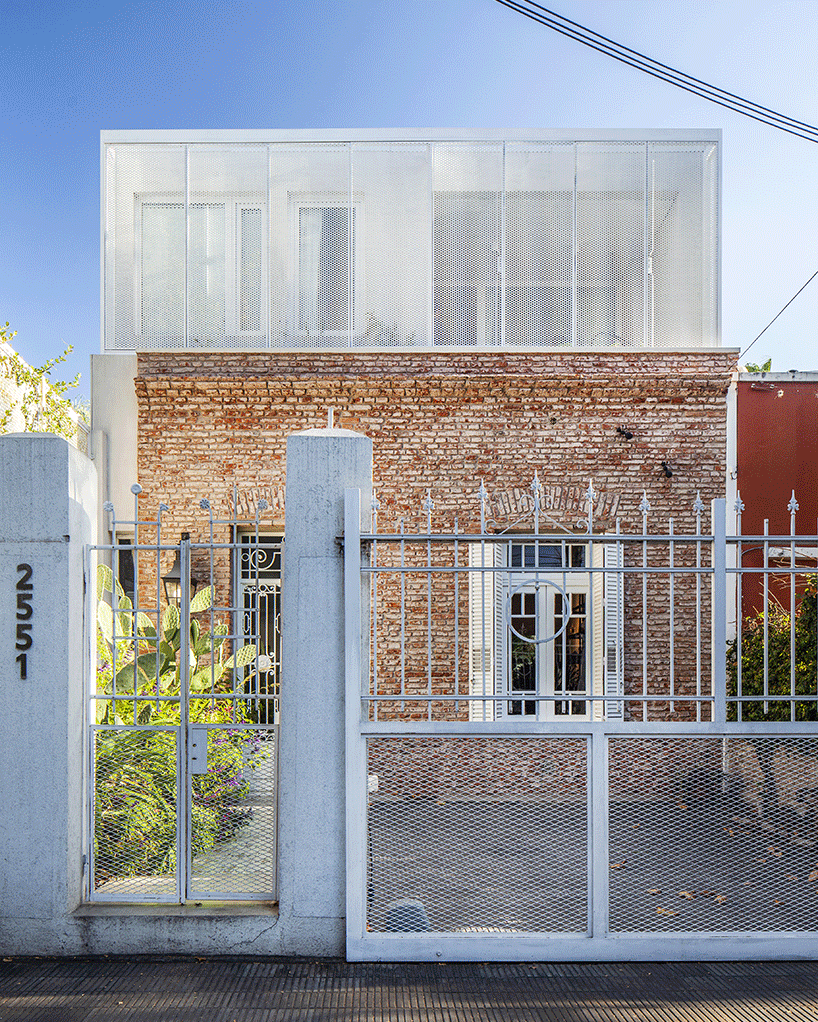 images © Alejandro Peral | @alejandroperalphotography
The design by estudio pk
The architects at Estudio PK comment on the design of the newly completed Casa Hormiga: 'The brick façade was left uncovered so that the original construction can be seen. Above it, the upper floor is dry-laid (ballon frame) with white sheet metal cladding. Towards the front, the duality of what was (the base of the existing house) and what is new can be seen: the structure of sliding folding sheet metal shutters that gives dynamism to the facade.
'Based on the possibilities and opportunities offered by the old building, the secondary partitions were eliminated in order to dynamize the floor plan, obtain more generous spaces and bring more light into the interior of the house. From this subtraction, a courtyard was generated that provides light and a new landscape. This perforation gives it visual permeability by being through the courtyard-gallery-garden sequence. New elements were only added when necessary in terms of comfort and functionality.