architecture for the beach
Ferreira Arquitectos transforms northwest Portugal's Costa Nova Sailing Club with a playful intervention, and a design which riffs on the candy-striped beach tents along the sandy coast. The nautical club and the building which housed it is one of the oldest in the Ria de Aveiro estuary area, and had thus seen notable damage over time.
With this heritage in mind the architects preserved and restored the recognizable space of the original structure while introducing an extension which respects the spirit of the place. The project is divided between the restaurant, the club members bar, and the terrace.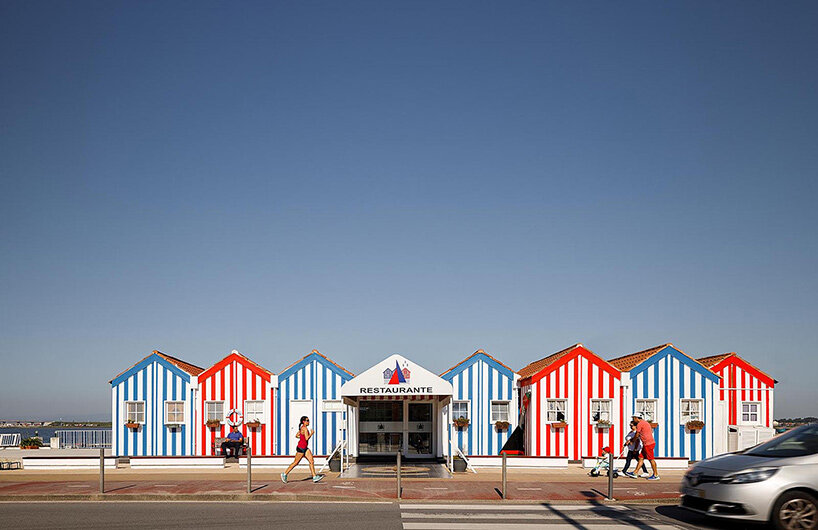 images © Ivo Tavares Studio | @ivotavaresstudio
the design by ferreira arquitectos
With a splash of color along Portugal's Costa Nova do Prado coast, Ferreira Arquitectos' sailing club extension takes shape as a timber framed glass house. From inside, a sawtooth roof showcases an array of skylights, flooding the space with sunlight. The architects translate this roof condition along the exterior to suggest a row of small, gabled huts which, with their blue, red, and white stripes, take on the playful beachy expression of canvas tents.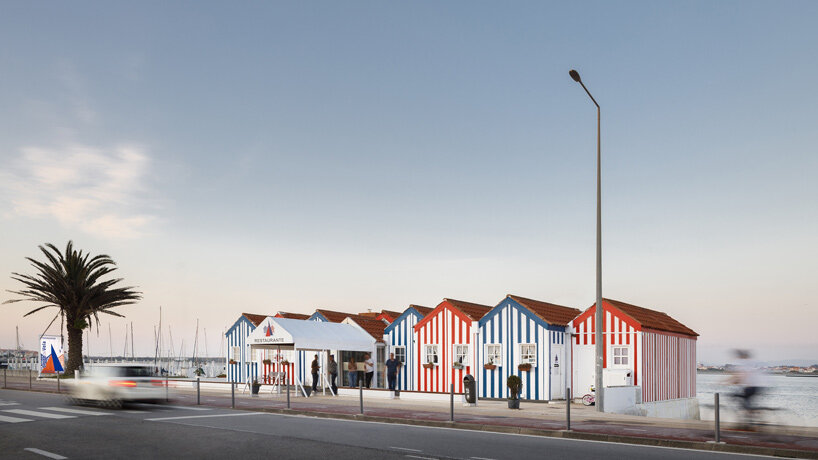 a nautical club for the coast of portugal
The team at Portugal-based Ferreira Arquitectos describes the spirit of its restoration: 'In terms of the morphology of the space, it was clear that its excessive division was hampering the flow of the route, so we decided to create a single counter, which maintained, even though sublime, the division between the restaurant and the bar.
'At the restaurant, we decided to take advantage of the back view over the ria through large spans with a minimalist expression to maintain a cleaner panoramic view. And the kitchen, now expanded, allowed the user to monitor the work and its conditions.'