kusunoki-sou's movable door opens the cafe to the city 
Japanese architecture studio Chindon has recently unveiled their new Kusunoki-sou cafe in Tokyo, Japan, a flexible, open and welcoming space to strengthen neighborhood relations in everyday life. Located on the first floor of a new community space that has recently been renovated from an old warehouse, the compact cafe sits adjacent to Kusunoki Park from which it takes its name. To build a dialogue with its context and the locals who regularly visit the area and park, Chindon places a moveable transparent wall-door on the front facade, that changes the cafe's function and personality depending on its position. As the door opens and encloses the newly constructed internal kitchen space, the cafe is opened to the city, and turns into a quaint 'park shop', encouraging passersby to enter freely.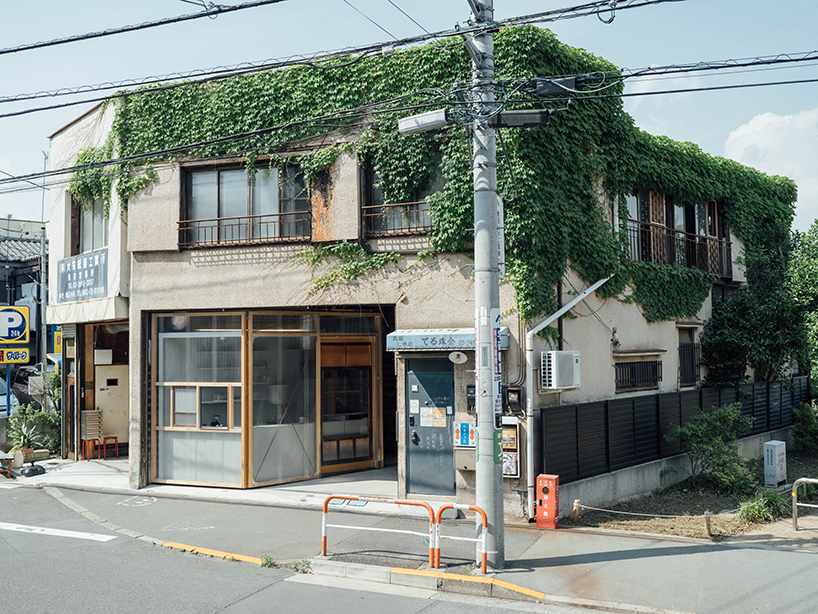 the facade features a large moving door that changes the personality of the cafe
all photography by Kohei Yamamoto
chindon's flexible tokyo cafe creates neighborhood bonds
The Japanese architect duo replaces the existing wooden sliding door on the building's front facade with a large, movable hinged door, measuring the width of the shopfront. Allowing the space to be flexible to respond to changing circumstances and needs, the door can be moved in towards the interior, and is easily able to transform the functionality and personality of the space multiple times throughout the day. This exterior wall, which holds a smaller sliding glass door, is made of timber frames and overlapping transparent, corrugated glass panels that allow visibility between the exterior and interior when the door is shut. As the door is moved inwards to envelop the kitchen space, the facade is transformed. The boundary between interior and exterior is removed, and a small park shop is created, widely opening Kusunoki-sou to the city. 
The door can be opened and closed not only in response to the seasons and weather, but also depending on the mood of the shop owner, and the needs of the users and the children playing in the park. 'We hope that such exchanges through the opening and closing of daily life will create further 'neighborhood relationships' in this area', states Chindon.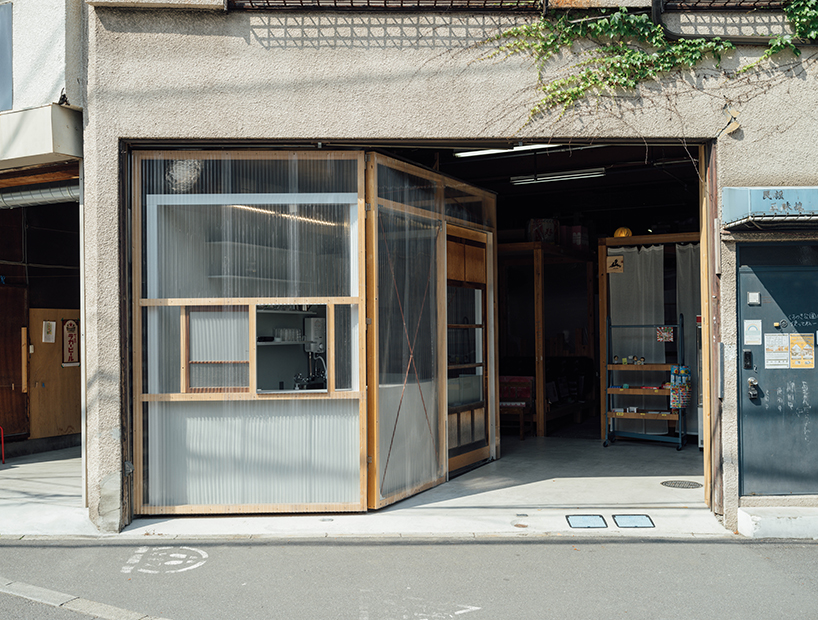 the door opens inwards to envelop the kitchen area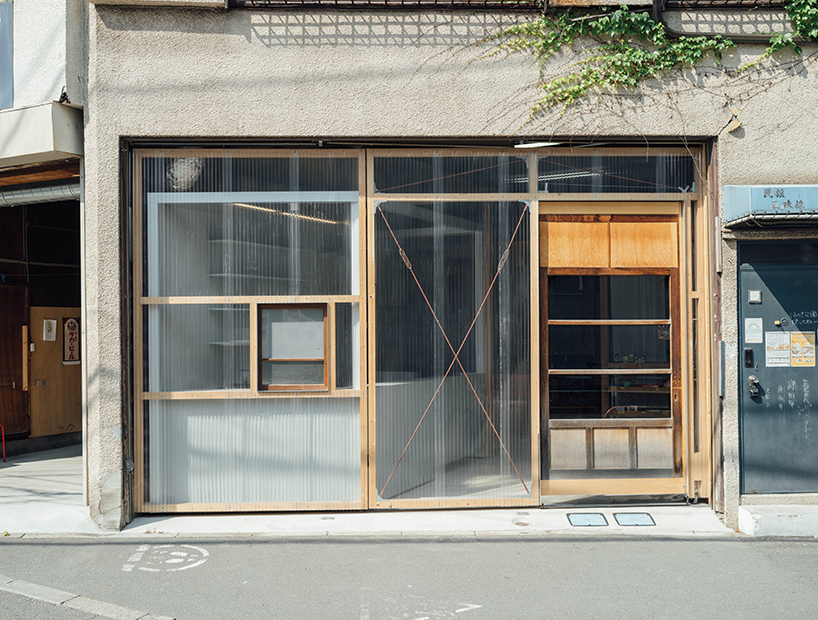 the transparent corrugated panels allow visibility between the interior and exterior