World Wide Wind unveils gigantic contra-rotating turbine
Norway-based company World Wide Wind (WWW) has unveiled a new kind of floating, vertical-axis wind turbine (VAWT) that has the potential to revolutionize the way we capture and utilize wind power. This novel VAWT design uses two sets of tilting, contra-rotating blades to deliver twice the output of today's largest turbines. The company claims that its gigantic wind turbine, which can scale up to 400 meters in height, has the capacity to unlock unparalleled power, and density, thereby lowering the cost of offshore wind significantly.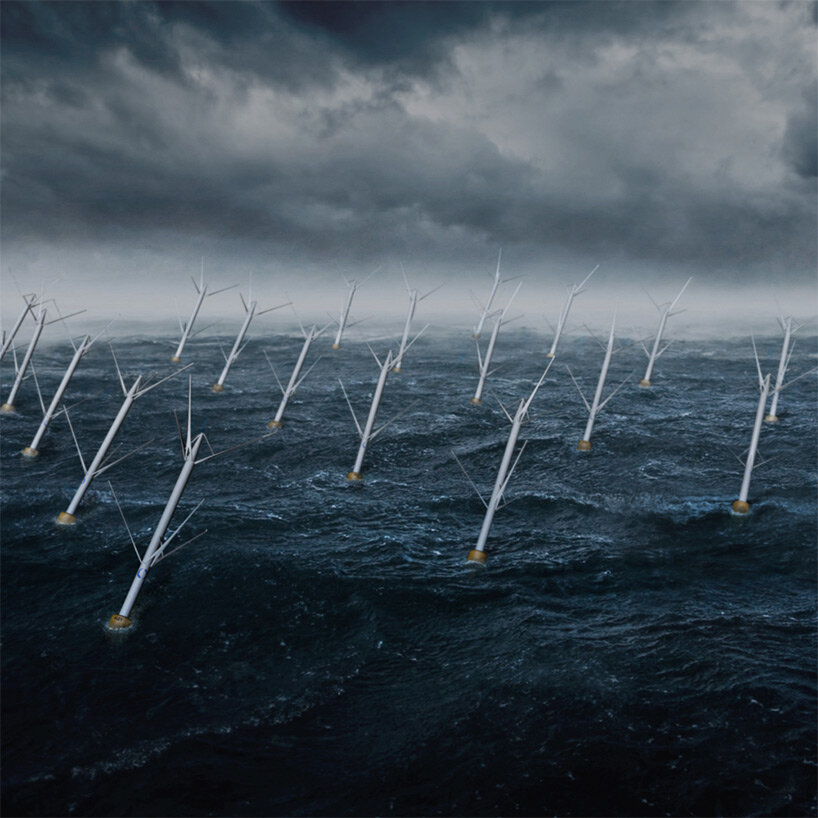 all images courtesy of World Wide Wind
high area efficiency and increased energy output
The contra-rotating vertical turbine, or CRVT, developed by World Wide Wind functions as two VAWTs in one, producing double the energy. Presenting a simple design, the floating offshore wind turbine is made up of two vertical-axis wind turbines that spin in opposite directions. The lower one revolves around the tower's stem, while the taller one is fixed on top. One turbine is connected to the rotor, and the other is connected to the 'stator,' a configuration that doubles the relative speed of rotation as compared to a static stator, resulting in more electricity.
The CRVT tilts with the wind just like sailboats, using specially designed blades that help reduce the turbulent wake effect. According to the Norwegian company, this enables operators to reduce the distance between turbines and therefore increase the number of turbines that can be installed in a given area, allowing them to generate more electricity.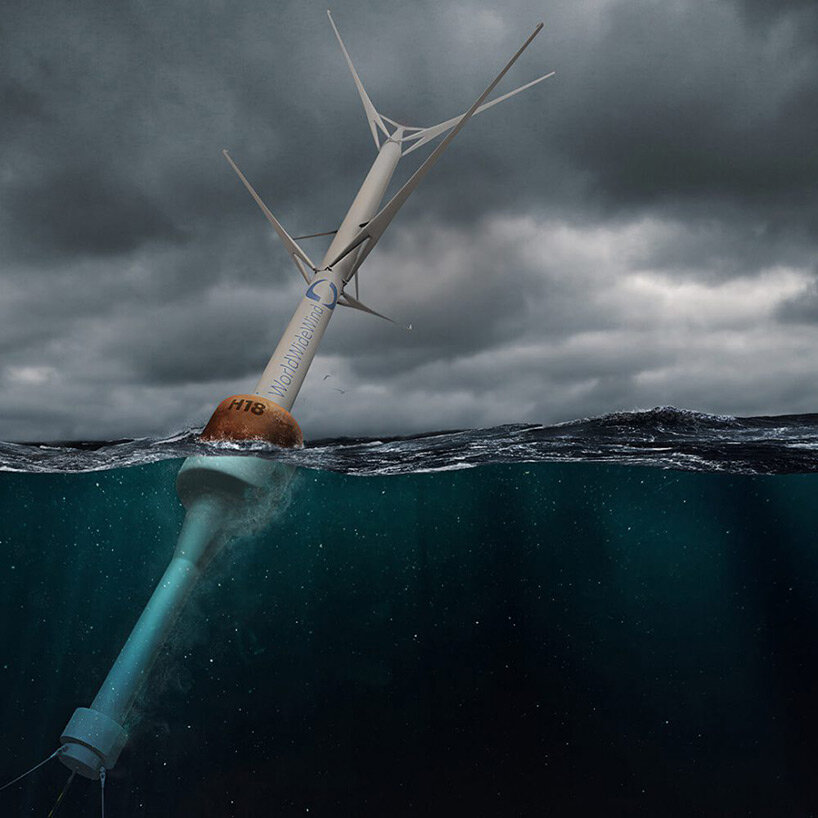 environmentally friendly design 
In contrast to conventional offshore wind turbines, VAWTs often have their heavier components at the bottom, with the exception of their blades, which are near the top, resulting in a lower center of gravity. They can also collect wind energy from any direction and do not need to turn to face the wind, which reduces the requirement for some heavy machinery.
The vertical axis turbines have less impact on wildlife as the rotating turbine is perceived as a natural obstacle. The low speed of the rotor blade's wing tip reduces bird strikes, and WWW's design allows operators to employ more recyclable materials.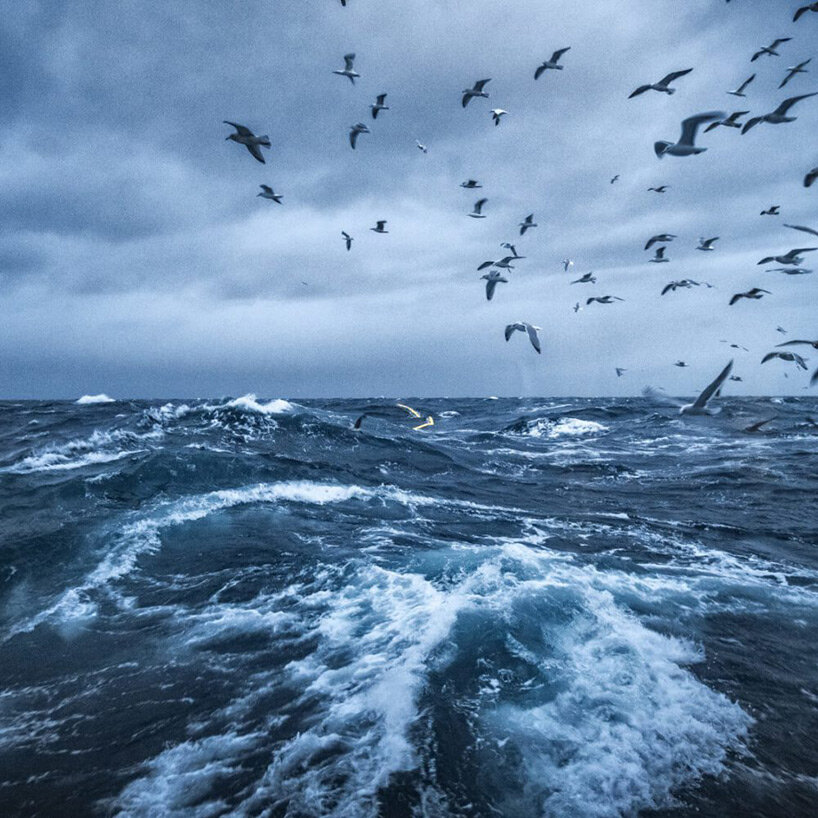 project info: 
name: Rethinking Offshore Wind Turbines
company: World Wide Wind
myrto katsikopoulou I designboom
sep 07, 2022