jean-jacques sempé: 1932 – 2022
The beloved French artist Jean-Jacques Sempé has died this Thursday at age 89. Born in Bordeaux in 1932, he was known widely for creating over 100 covers for the New Yorker along with a number of children's book illustrations. His death was announced to the Agence France-Presse by his wife, Martine Gossieaux Sempé. According to Sempé's biographer Marc Lecarpentier, he died at a holiday home while away from his residence in Paris. He comments: 'Jean-Jacques Sempé died peacefully on Thursday night … in his summer home, surrounded by his wife and close friends.' The artist died just a few days before his 90th birthday which falls on August 17th.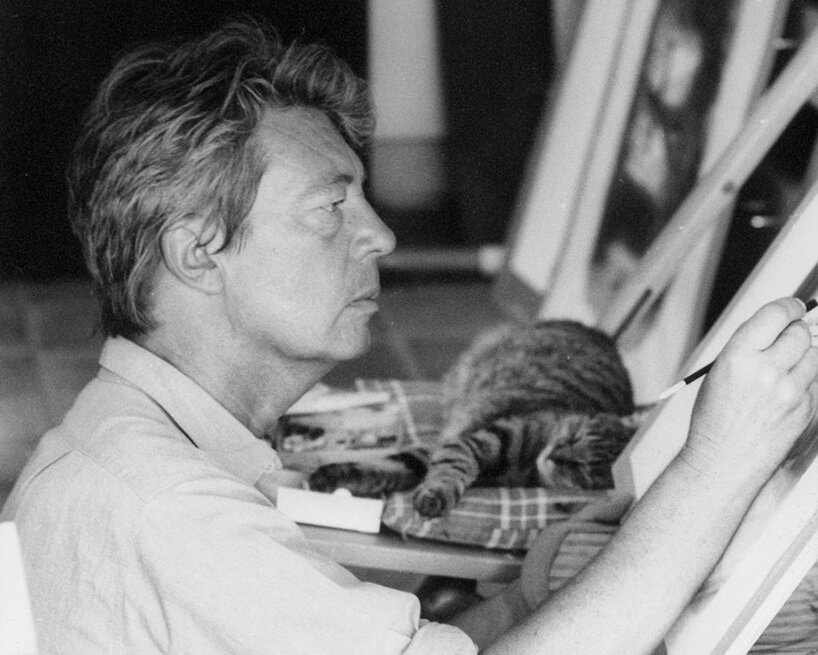 portrait of the artist in his studio
the legacy of the artist
While recognized in the United States most for his whimsical New Yorker covers — of which he created more than any other artist — he was perhaps most famous for illustrating the children's book series Le Petit Nicolas by René Goscinny. The saga told of a schoolboy in a nostalgic and idealistic depiction of 1950s France, and was one of the most successful book series of its time. While the series comprised five books, the first in 1959, Sempé had collectively produced and collaborated on over thirty books, largely children's stories.
The artist had described himself as 'an eternal optimist,' commonly captioning his gentle illustrations with humorous one-liners of social commentary. His collaborations with the New Yorker began in 1978, depicting common people, many times within a vast landscape or monumental urban backdrop rendered in delicate line drawings and soft washes of color.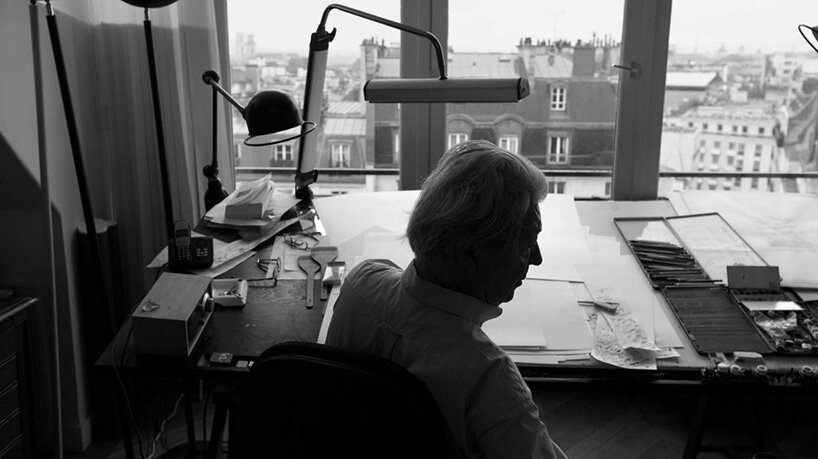 image via Bruno Barbey / Magnum Photos / Forum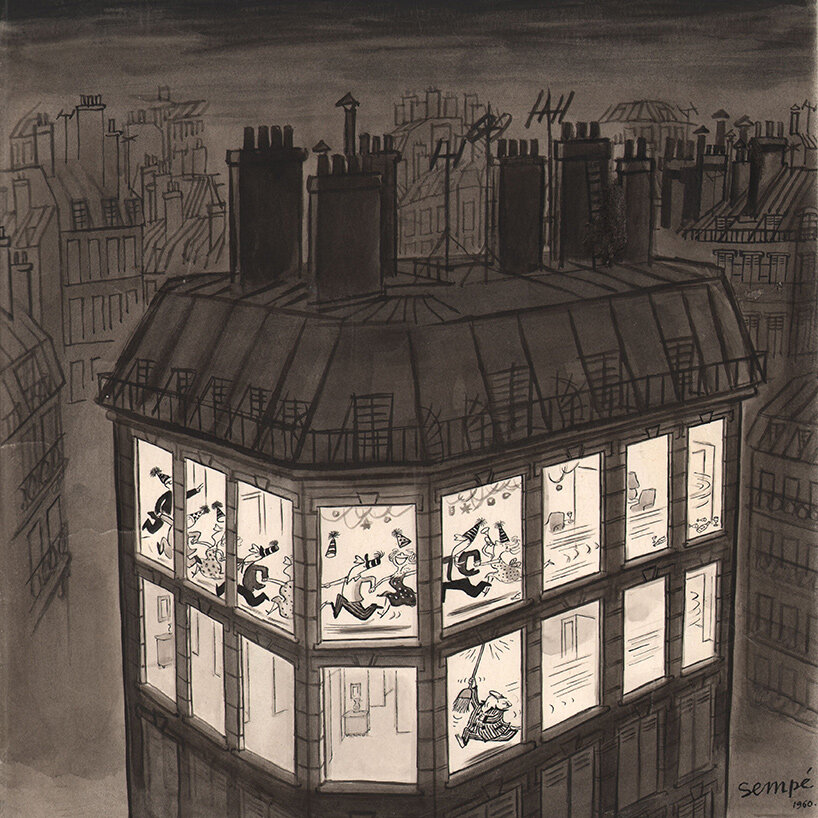 Jean-Jacques Sempé, rien n'est simple, 1960 
Le jazz, la tendre ironie, la délicatesse de l'intelligence. Du Petit Nicolas, en passant par Monsieur Lambert jusqu'aux promeneurs de Saint-Germain-des-Prés, Jean-Jacques Sempé avait l'élégance de toujours rester léger sans que rien ne lui échappe. pic.twitter.com/KOQPPIsn7A

— Emmanuel Macron (@EmmanuelMacron) August 11, 2022