a retrofitted SUPER PHONIC He-3000 by FUTURE LIFE FACTORY 
Panasonic design studio FUTURE LIFE FACTORY has retrofitted a 1960s cabinet-style stereo, fusing it with new technologies to create an interactive system that plays music with pictures while preserving the original record player look. 'In today's world where everything is digitized, you can enjoy a 'remix' that once again conveys the value of physical and tangible things,' explains the design team.
The SUPER PHONIC HE-3000 model is displayed at the Nakanoshima Museum of Art in Osaka as part of the 'Minna no Machi: Portraits of Osaka' exhibition from August 6 to August 28, 2022.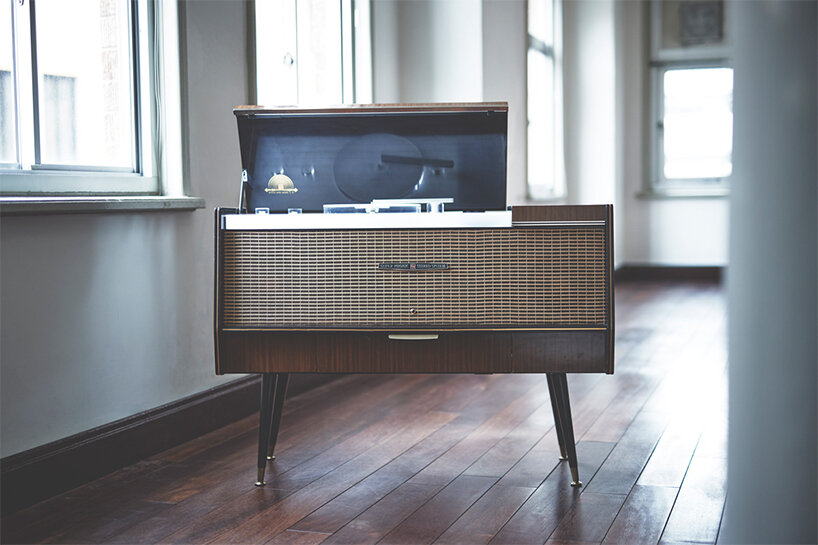 all images courtesy of FUTURE LIFE FACTORY – Panasonic 
celebrating a 'remix' of retro home appliances 
FUTURE LIFE FACTORY came across the stereo in the corner of a warehouse without its record player. Although missing a vital part, the music system still oozed majestic energy that grabbed the studio's attention. 'The construction was solid, and surprisingly, the speaker sounded good. From there, a dialogue with past creators began,' continues the Panasonic design team.
As well as the exhibition, FUTURE LIFE FACTORY will host a panel talk and music performance by DJ SHARK at the Nakanoshima Museum of Art on August 24th, from 18:30 to 20:00. This event will focus on the secrets of remix production and the history of turntables. Throughout, visitors will also enjoy records on the new sound system designed by Technics, a Japanese audio brand that's part of the Panasonic group.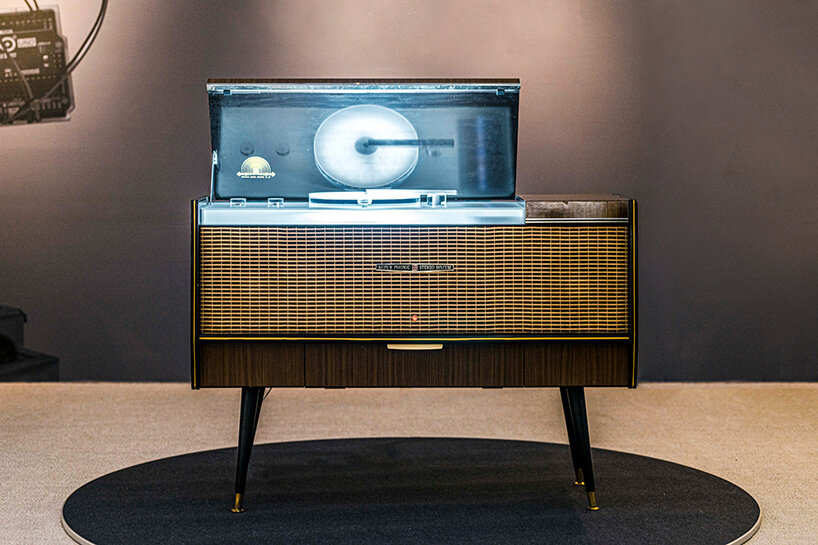 SUPER PHONIC HE-3000