tree sculptures of Polinations in birmingham
London-based architecture firm THISS Studio created the landscape of the giant architectural trees that canopy over its pop-up forest installation in Birmingham for their work PoliNations as part of Trigger, a collective that creates live and digital events. The immersive forest garden and public art, whose plants and flowers were co-planted by the city's residents, grace Victoria Square Birmingham including the towering tree sculptures, named Mother Trees, that collect rainwater and shelter viewers in its nook for an inner sanctuary.
Horticulture specialists have tailored the plant placement according to the different microclimates across the site, from the forest floors that receive sunshine through the canopies of the trees to the flower meadows that are bathed in sunlight throughout the day. The sculptures and garden also act as the backdrop for the series of events such as live music, spoken word, and dance and drag performances from September 2nd to 18th, 2022.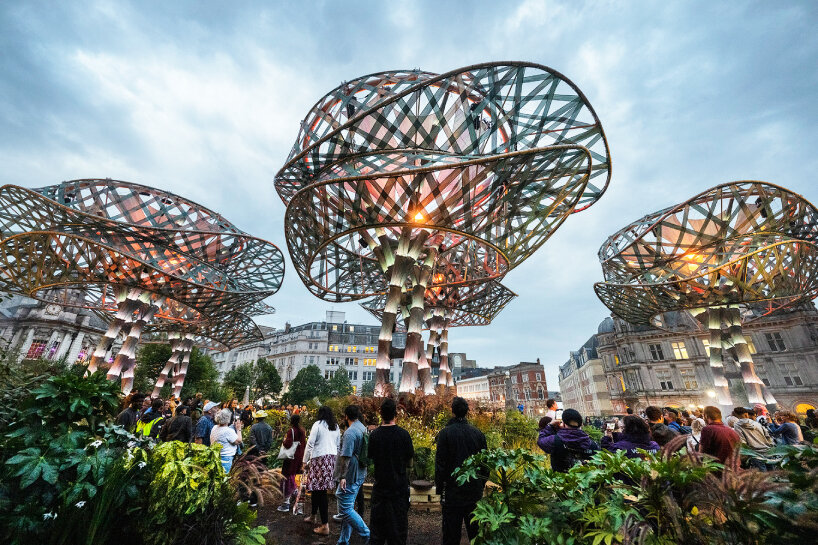 images courtesy of THISS Studio
bark mulch, cork, soil, and tree logs as materials
The 2,000-sqm design project comprises thousands of plants, interactive plant sculptures, sensory gardens, intimate play areas, and three performance cottages for live, cultural events. The forest is made up of natural, organic, and recycled materials, including bark mulch, cork, soil, and tree logs to offer a natural process of development. THISS Studio states that The Mother Trees have been designed using generative engineering processes to minimize material usage in relation to their scale and size. 'The trunks are designed using generative processes that mimic the growth of an actual tree, taking advantage of rotational symmetry to create a  lightweight self-supporting structure. These engineered trees are easily demountable and transportable for future use and are made from fully recycled and recyclable materials,' shares the studio.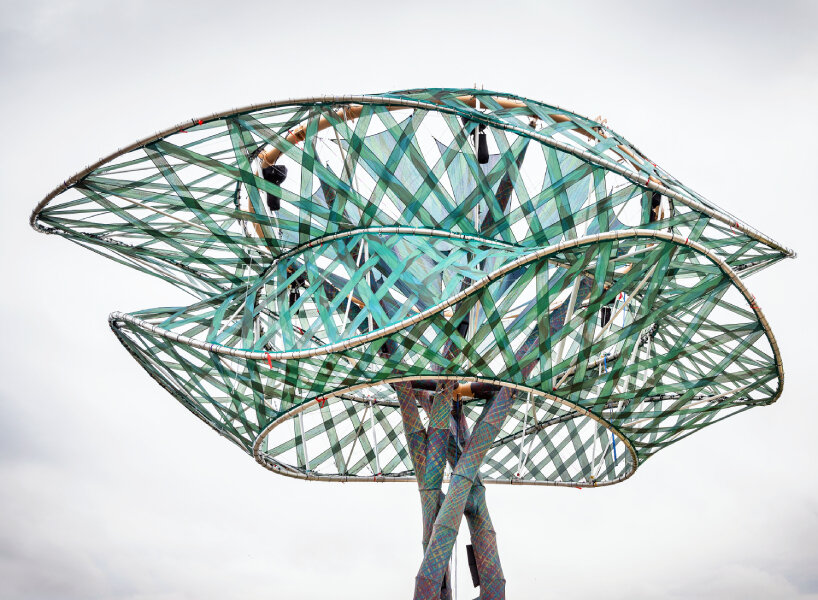 close-up view of the Mother Trees
Celebrating the cross-pollination within British culture
THISS Studio worked on the architectural and spatial design of the site including the tree structures and the planted landscape which is in part co-grown and co-sown by the communities of Birmingham. The architecture studio states that PoliNations celebrates the cross-pollination that has shaped British culture and that The Mother trees will be moved and showcased elsewhere in the UK and overseas following the event. Thanks to the demountable structures and compositions of the engineered trees, transporting The Mother Trees elsewhere is possible. THISS Studio is the architectural lead as part of Trigger Collective which includes designers Carl Robertshaw, Bronia Housman, and Format Engineers.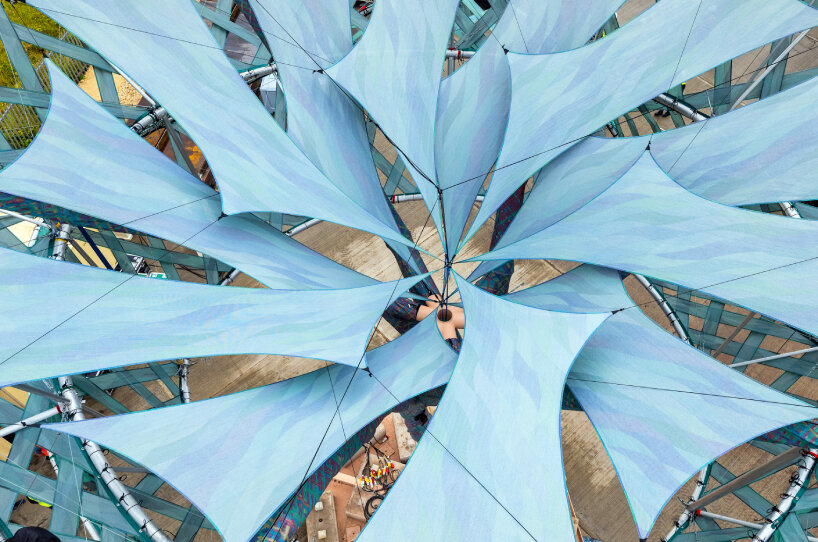 inside the Mother Trees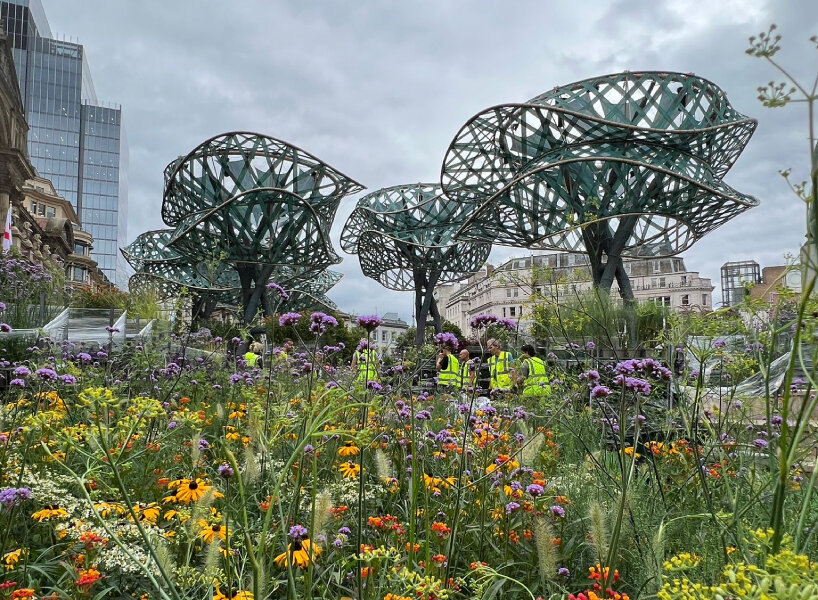 actual view of the forest garden in Birmingham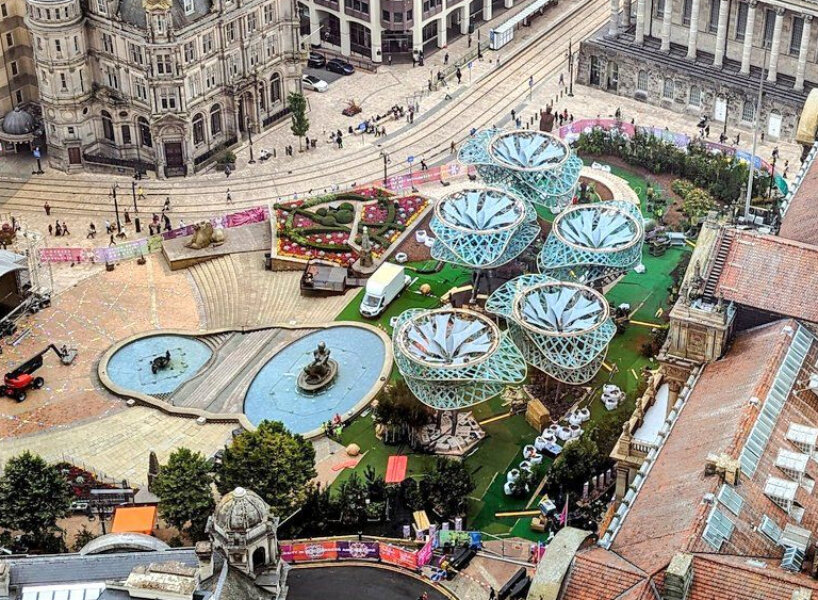 view from above