contemporary mexican architecture
GOMA Taller de Arquitectura presents its Casa MOYA, a dwelling which takes shape as a thoughtful composition of large stone volumes. The house is located in the Lomas de Chapultepec neighborhood of Mexico City, and stands as a representation of contemporary Mexican architecture and its handling of concrete. The design forms an assemblage of heavy forms, whose careful organization leaves framing voids through which ambient light and lush greenery enter the space.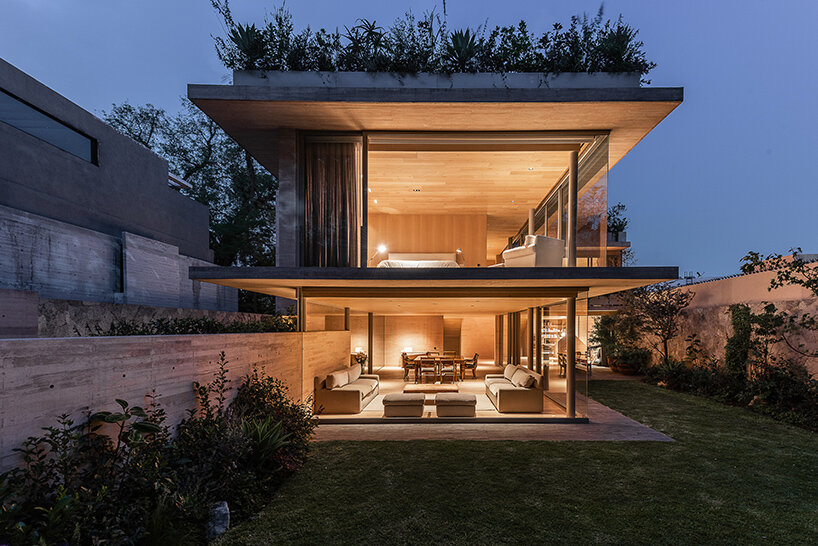 image © Jaime Navarro
Inside casa moya
GOMA Taller de Arquitectura organizes its Casa MOYA across four levels. The project houses three bedrooms, a workspace studio, and a kitchen and living room integrated with a garden. The interiors are allowed to open broadly onto large sunlit terraces. The architects describe the layout: 'The house is contained in a solid volume that operates as the vertical connecting axis. This volume connects with living spaces of diaphanous characters that in turn have a relationship with the garden.' In this way, the project investigates the dialogue between interior and exterior spaces.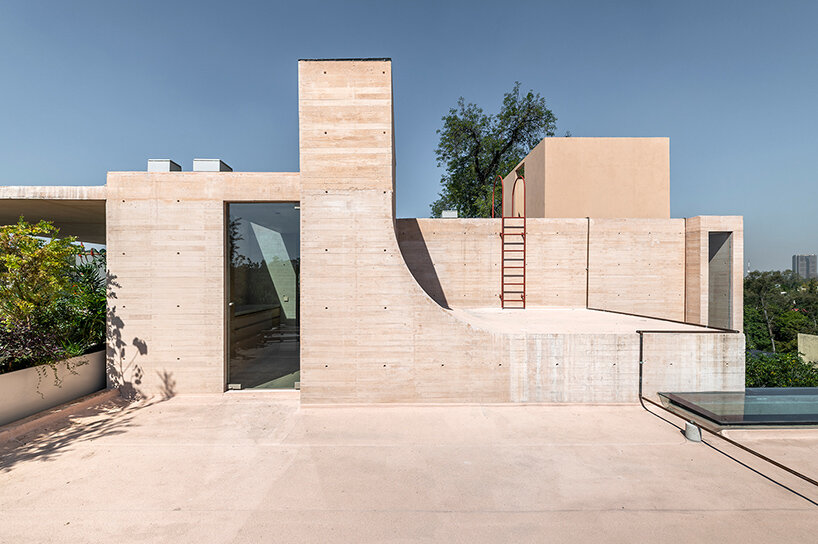 image © Camila Cossio
a house built of warmly pigmented concrete
Led by architect Gonzalo Machow, the design team at GOMA Taller de Arquitectura describes the volumes of its Casa MOYA as 'forceful.' The stone materiality of these volumes suggests a collection of monoliths. Together with the expressive materiality and the extensive plant-life throughout, these large blocks take on a unique character of their own in each area of the house. The concrete is carefully pigmented so the spaces convey harmony and warmth, rather than cold brutalism. The team continues, 'it shows the weight of its presence and in turn integrates chromatically with the environment.'
One of the central design elements can be recognized at once as a curved dome — a fundamental part of the spatial composition. This curving detail interrupts the solid blocks, introducing an element of softness which and creating 'transparency and permeability to the interior of the spaces.'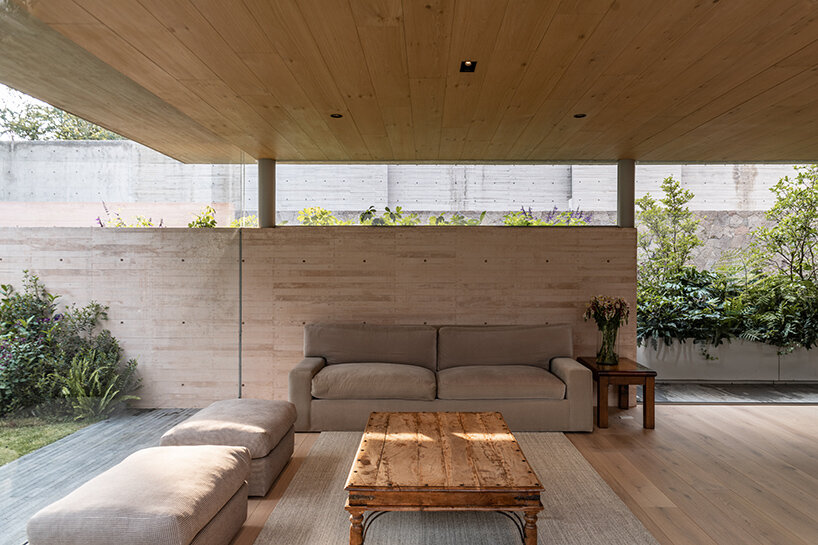 image © Jaime Navarro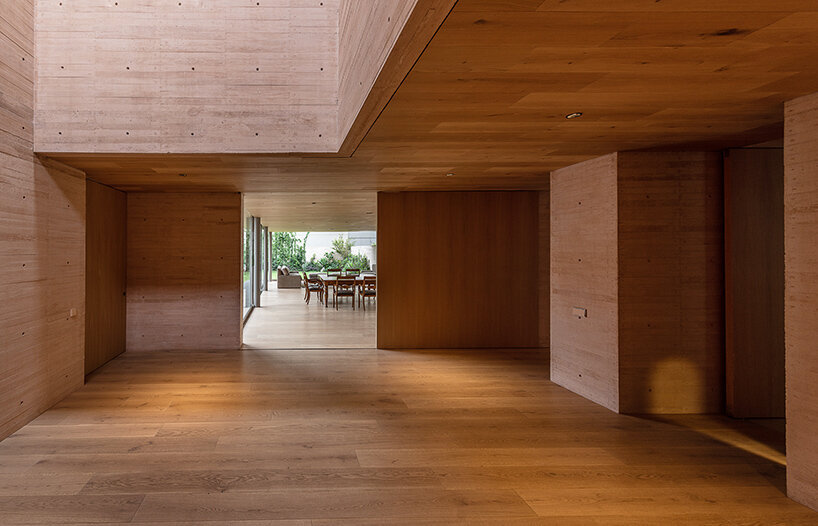 image © Jaime Navarro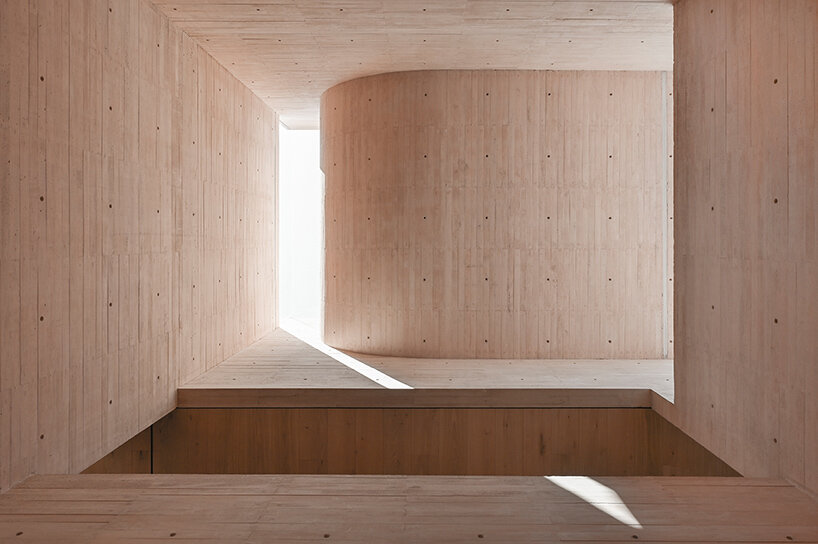 image © Camila Cossio