a new york-style hobbit hole
An airstream camper meets an idyllic English cottage in upstate New York's version of 'the Shire' on Airbnb. The tiny dwelling is located in the Catskills' hamlet of Kenoza Lake just three hours outside the city, and stands as the third cabin on the 97-acre farm. The 'hobbit' style cottage is built with its own personal wood-fired sauna, which is wrapped in the same shingle cladding and echoes the characteristic vaulting of the tiny main house.
The unique, handcrafted cottage has been listed on Airbnb's OMG! category — a curated collection of the most out-of-the-box homes across the world available for stay on the platform.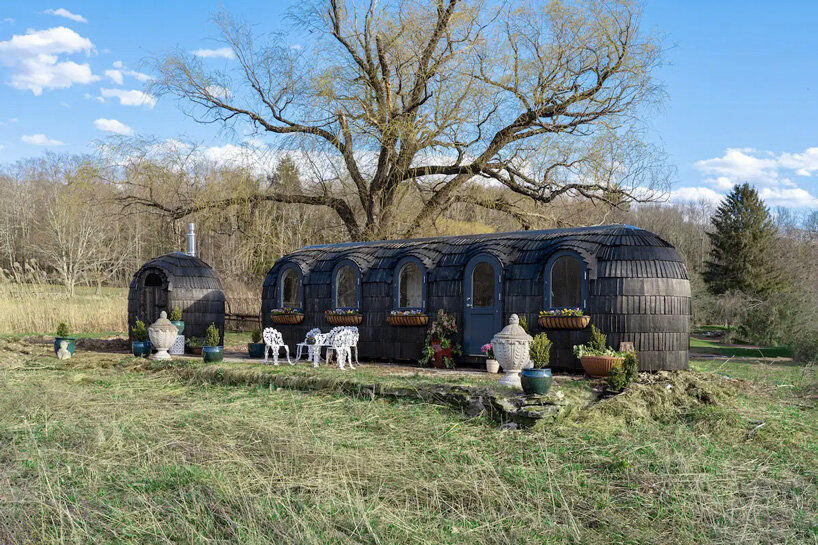 images courtesy Airbnb | @theshirecabins
inside the shire on airbnb
Available for stay on Airbnb (see here), the tiny cabin at The Shire is said to occupy an 'English garden-like setting,' overlooking a rolling meadow and fern-covered woods. Inside, the dwelling has the capacity to sleep four guests, hosting one queen bedroom, one bathroom, a kitchenette, and dining space that can be converted into a second queen size bed. Outside, visitors are offered use of an outdoor fire-pit and a private barbecue.
The owners explain that visitors to the cottage are free to access the main three-story renovated barn nearby, along with a canoe and kayak for use on the property's ponds or on Kenoza lake, less than a 10 minute's drive away.

the narrow space suggests the dimensions of an airstream camper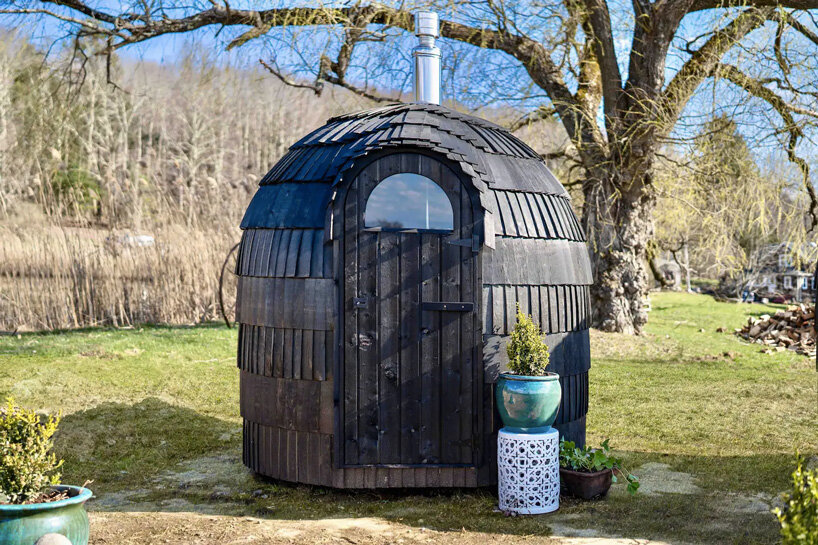 the cabin is built alongside a matching sauna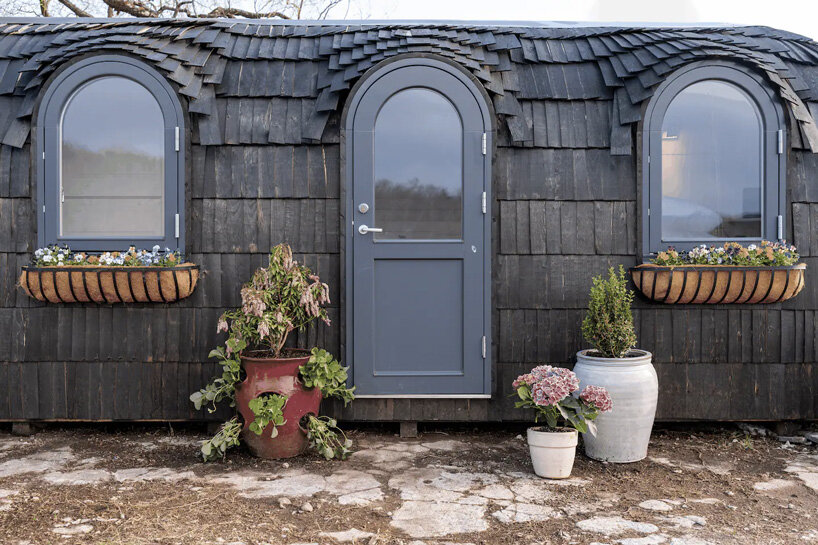 handcrafted details suggest centuries-old styling