'haze' by we+ is a commentary on the anthropocene
Contemporary design studio we+ literally digs into an urban mineral deposit in Tokyo to create 'Haze,' a new series of copper objects and partitions that reframe our relationship with materials and how it's impacted Earth's geological cycles and ecologies; this phenomenon, commonly referred to as the 'Anthropocene,' initially took off in 1950 with irreversible damages.
Exhibited during Milan Design Week 2022, the collection specifically looks at how 'mining has developed worldwide without regard to natural cycles, and [how] manufacturing processes have become very complex. As a result, understanding an overall picture of resource extraction, manufacturing, and disposal is extremely difficult, and people have yet to find a way out of the current situation,' explains we+.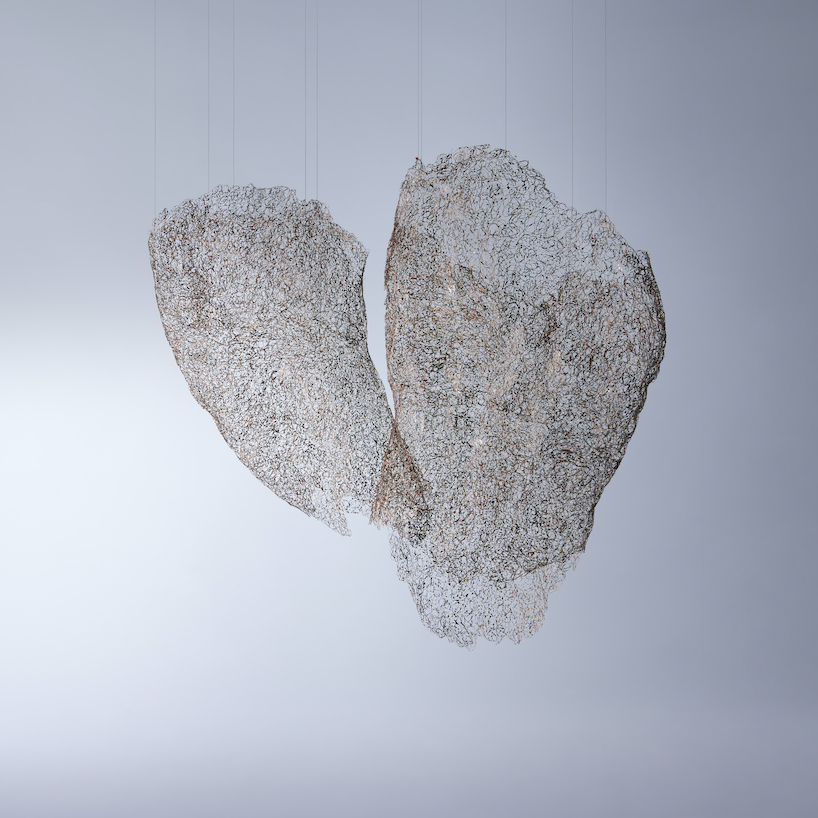 all images © Masayuki Hayashi
reframing urban mining by exploring new values for copper 
For the 'Haze' series, we+ returns to the roots of the complex human-material relationship by looking at Tokyo as a mineral deposit where copper, a symbol of modern civilization, can be sourced sustainably to assign it new values — ones that go beyond its original function and utilities. That said, the team started collecting discarded copper wires in Tokyo before breaking them apart to mold and hand-shape them into sculptural design elements. we+ completed this collection as part of its 'Urban Origin' research project. 
'Haze' by we+ was exhibited during Milan Design Week 2022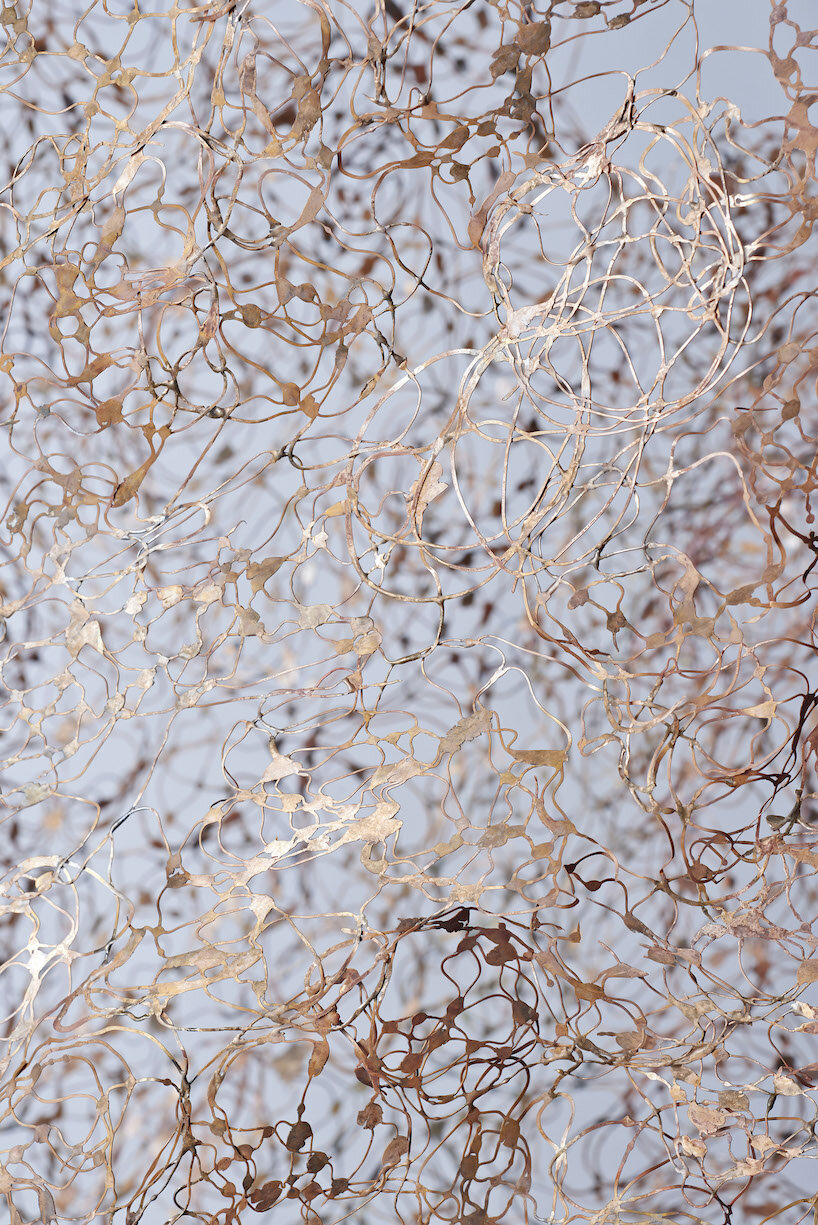 close-up shot of the hand-shaped copper wires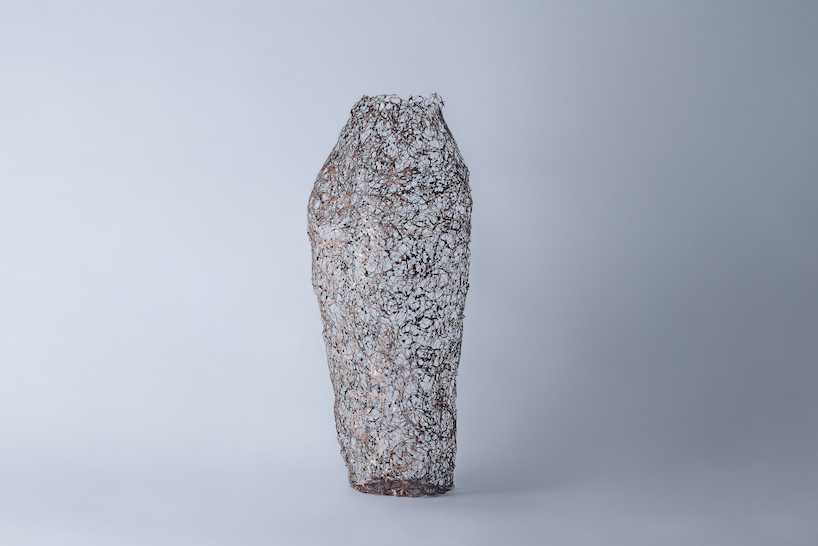 the collection explores new values for copper as a way to reframe the human-material relationship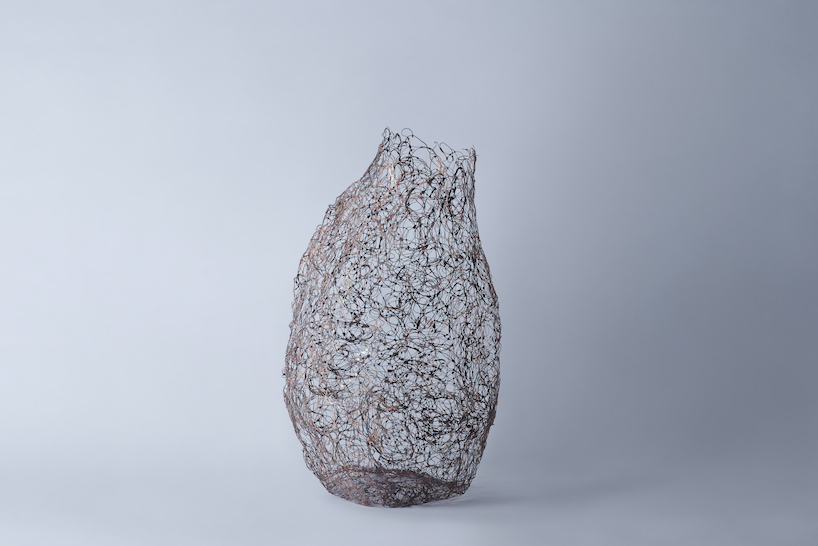 copper wires were flattened and molded into sculptural design objects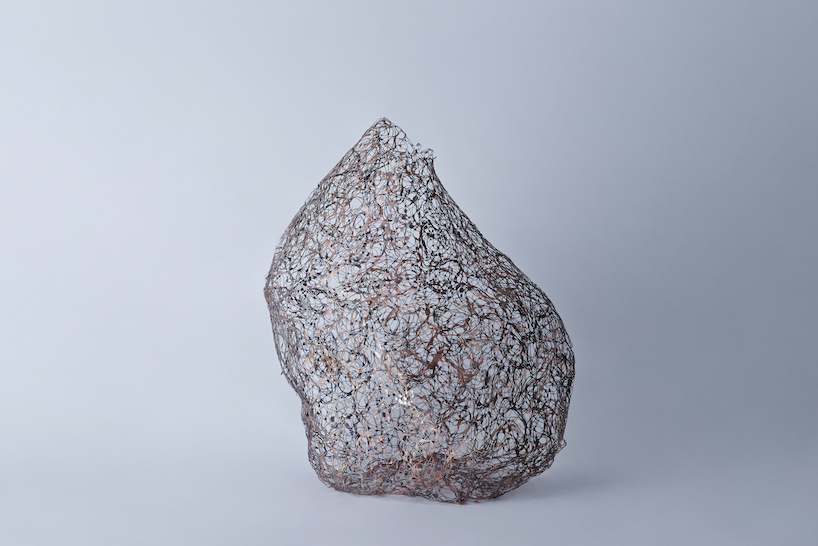 the collection is part of 'Urban Origin', a research project by we+