'one big roof for everyone' by herzog and de meuron
Herzog and de Meuron first completed the St. Jakob-Park Stadium in 2001, introducing a new home for soccer club FC Basel. At the time, the project stood as the replacement of a 1950s-era stadium, seating thirty-five thousand visitors and marking a landmark for the Swiss city. Now, after just over twenty years, the stadium will see a modernized upgrade by its original designers. The project will include a renovated public plaza to better connect the stadium with the neighboring St. Jakobshalle arena, ensuring a lively gathering place for visitors on match-days and off-days alike.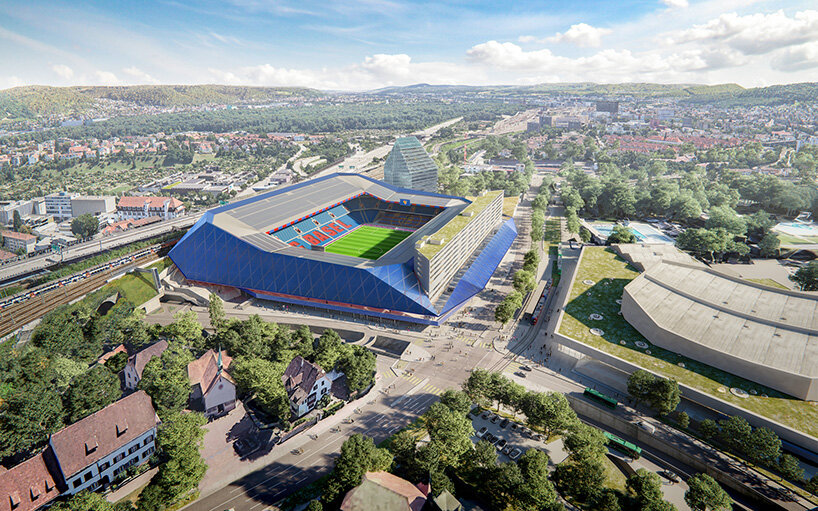 images courtesy Herzog and de Meuron
a photovoltaic facade in the spirit of fc basel
With the update of its St. Jakob-Park Stadium for FC Basel, the architects at Herzog and de Meuron will optimize both access and security throughout the space, while improving the architecture's sustainability. Concourses will be broadened while separate accesses will service home and away fans, improving users' experiences of the stadium without resorting to wasteful new build.
The structure will be cloaked in a new photovoltaic roof, unifying the project under a vibrant shell. This roof will cantilever over the newly designed platforms, connected to the existing building with an array of lattice girders. Recalling the red and blue club colors of FC Basel, the dynamic photovoltaic facade will be expressed in a red and blue diamond-shaped patterning.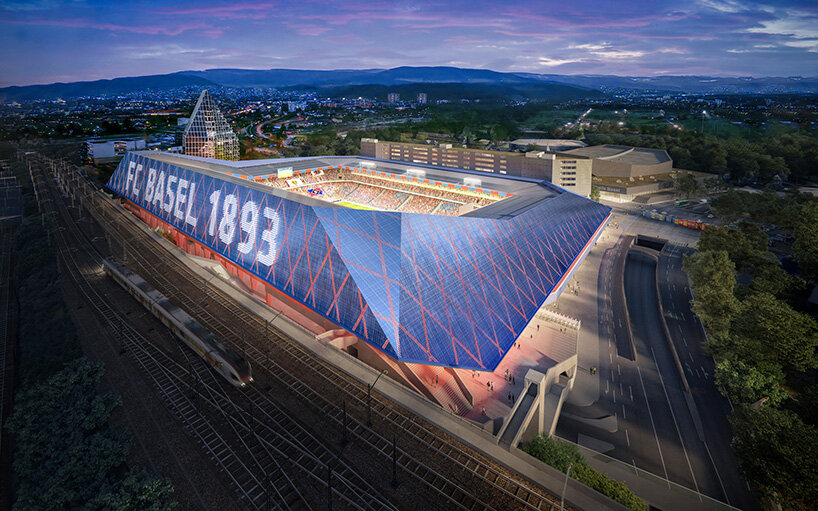 a new roof and facade will unify the modernized architecture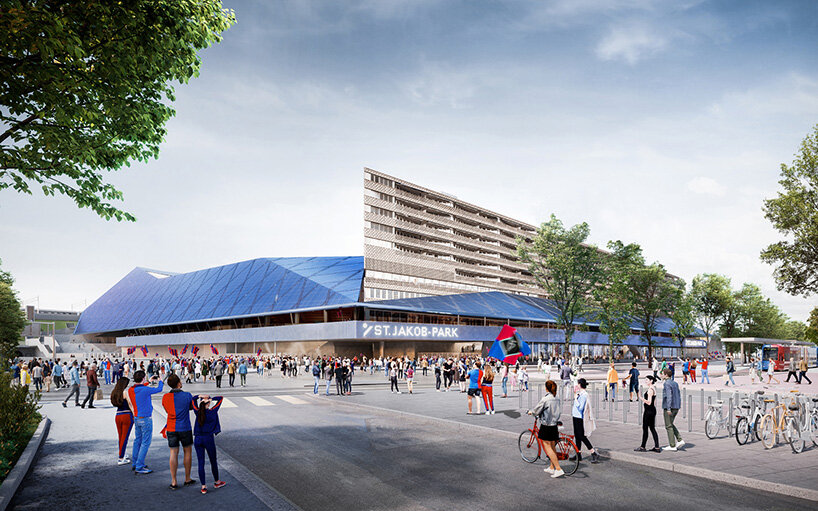 elements of the original structure will be expressed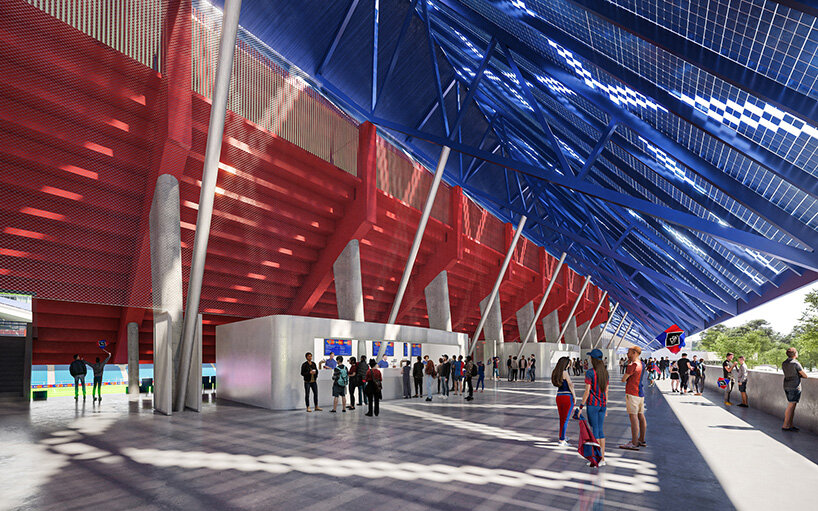 an array of girders will connect the new roof to the existing construction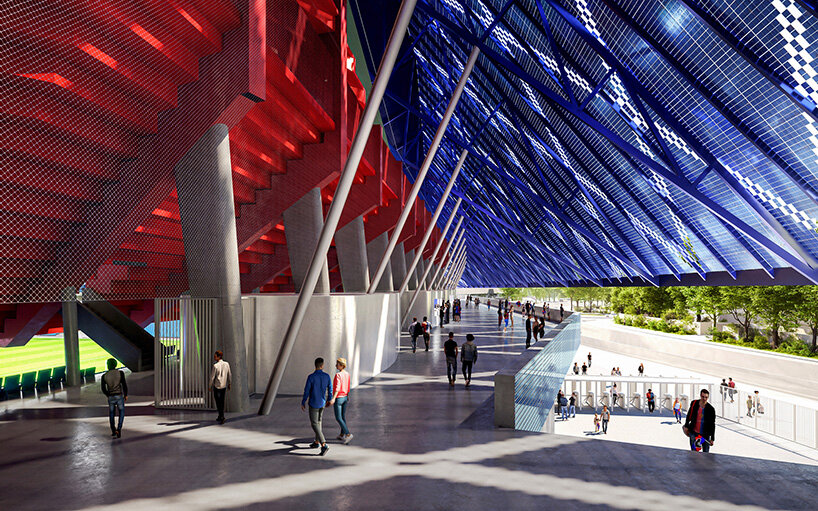 circulation will be improved with expanded concourses