hollyhock house reopens with restored outdoor spaces
Frank Lloyd Wright's first Los Angeles commission, the Hollyhock House, reopens with self-guided tours starting Thursday, 18 August, 2022. Built between 1919 and 1921, this iconic example of California Modernism was designed as an ode to the state's freedom and natural beauty. Hollyhock House is also LA's one-and-only UNESCO World Heritage site (discover all eight Wright sites inscribed to the UNESCO World Heritage List here). Designed for Aline Barnsdall, an oil heiress, this house was intended to be the centerpiece of a 36-acre arts complex, which was only partially realized. The property, which is owned by the City of Los Angeles and operated by the Department of Cultural Affairs, is reopening its doors for the first time since the covid-19 pandemic began, offering unprecedented access to the site's restored outdoor spaces.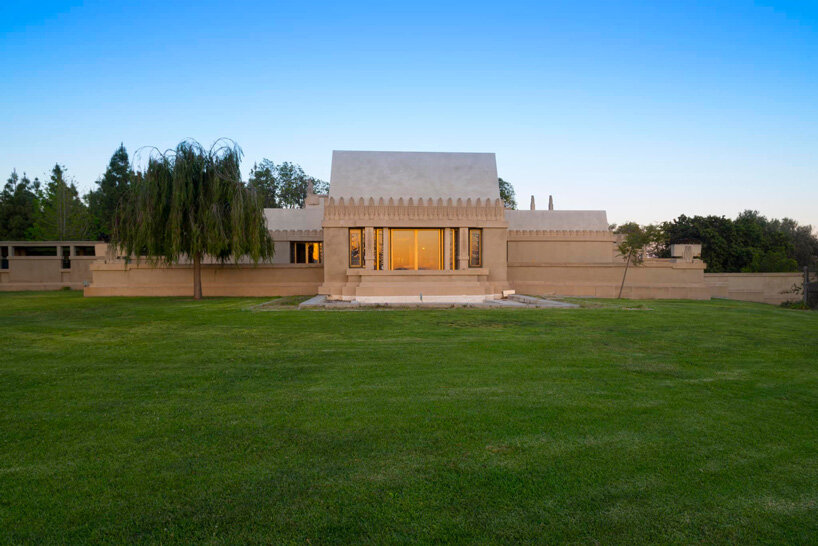 Hollyhock House (constructed 1918-1921, Los Angeles, California) | all images courtesy of Hollyhock House
image by Joshua White Photography
Frank Lloyd Wright's first Los Angeles commission
A stage producer and passionate supporter of the arts, Aline Barnsdall first approached Frank Lloyd Wright in 1915 not to build a house but a theater. When she purchased Olive Hill, a 36-acre mount on Hollywood's eastern edge, in 1919, the commission grew to include plans for the theater, a cinema, artist residences, commercial shops, two guest houses, and a residence for Barnsdall. According to the history of the Hollyhock House, for the home's design, Barnsdall asked Wright to incorporate her favorite flower, the hollyhock, which can be seen in cast stonework, art glass, furniture and textiles. Drawing from building precedents native to the Southwest – the Pre-Hispanic and the Pueblo – Wright's proposal introduced a new regional expression, which he called California Romanza. 'Now, with a radical client like Miss Barnsdall, a site like Olive Hill, a climate like California, an architect head on for freedom, something had to happen… So this Romanza of California came out on Olive Hill,' writes the american architect in 'Frank Lloyd Wright: An Autobiography, 1943'.
The project was only partially realized, and by 1921 Wright had built only the main house and two guest houses. In 1927, Barnsdall gave Hollyhock House, 12 acres, and the Residence A guest house to the City of Los Angeles. Now with two Wright-designed houses, the Municipal Art Gallery, a theater, and art centers (all operated by the City's Department of Cultural Affairs), Barnsdall Park has become the dynamic arts park that Aline Barnsdall had envisioned. On July 10, 2019, Hollyhock House was inscribed on the UNESCO World Heritage List as part of 'The 20th-Century Architecture of Frank Lloyd Wright,' which includes eight sites spanning 50 years of Wright's career.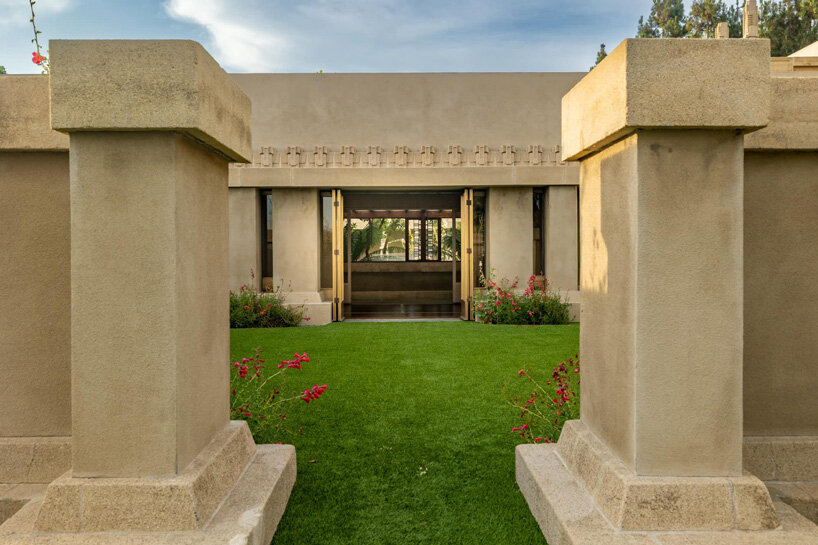 image by Paul Cozzi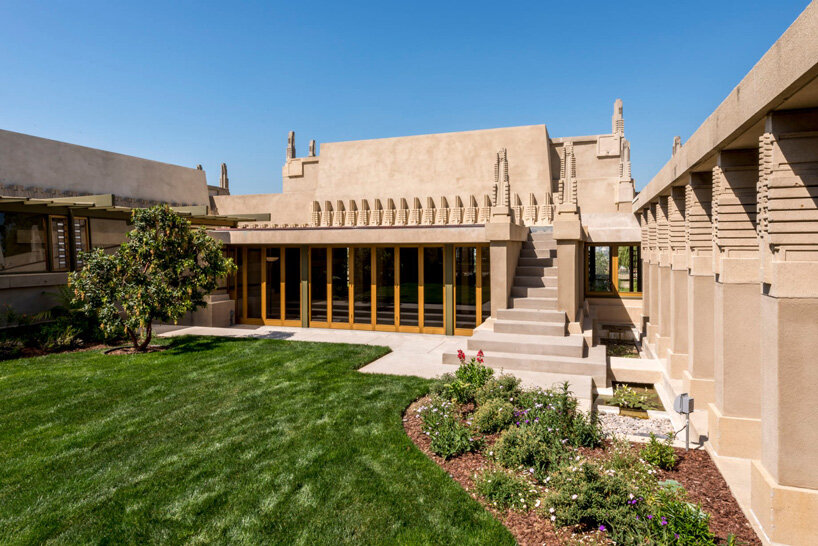 image by Joshua White Photography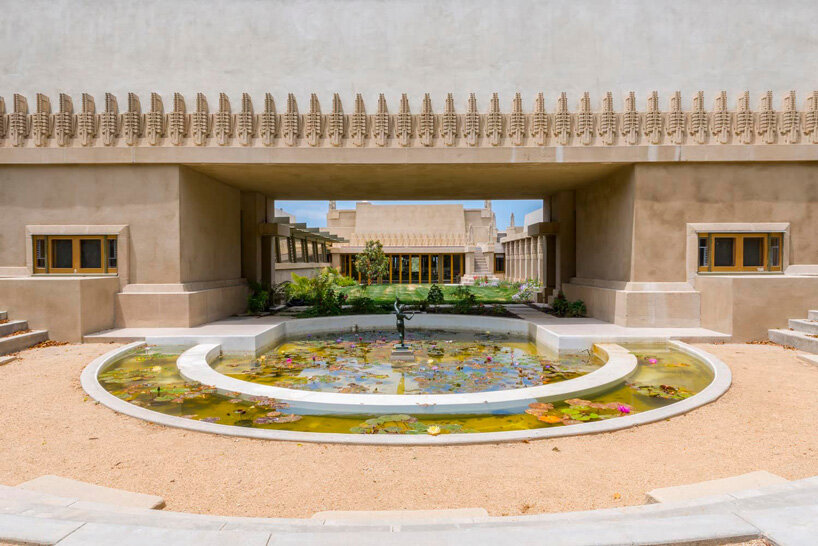 the east facade of Hollyhock House with its semicircular pool | photo by Joshua White Photography