hummingbird folding electric flax bike 
Hummingbird's new e-bike might be one of the lightest to date, weighing only 10 kg and sporting a bulk-free outline that folds up in just 5 seconds. The impressively light load is mostly thanks to the main frame being built out of Flax fiber. Both ultralight and three times stronger than cotton, this plant filament is making headlines in vehicle production as a more sustainable and lighter alternative to carbon fiber, especially for e-bikes.
The vegan-friendly electric ride is part of the company's Gen 2.0 series, which runs on a 250W motor and built-in battery at 158Wh capacity. Both are packed in a single case along with a controller. '[It] has 50% more torque and 20% more range so you can travel over 50 km on a single charge, with a maximum assisted speed setting of 25 km/h,'  writes Hummingbird.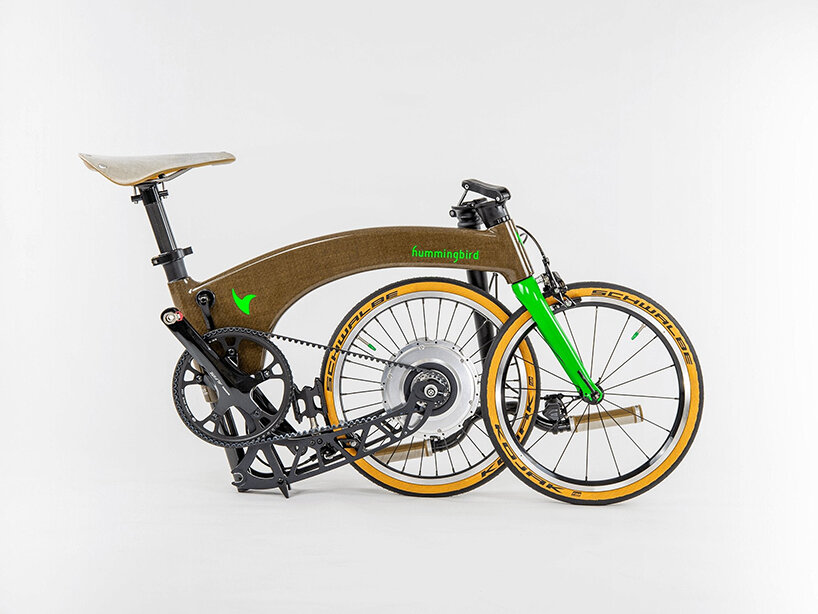 all images courtesy of Hummingbird
new and improved features 
The Hummingbird Folding Electric Flax Bike also syncs with the Bitride mobile App via a Bluetooth 5.1 connection. Once synced up, riders can use the application to change power modes, manage assist settings, and monitor speed and battery usage.
'There is now a remote control to change settings on-demand and engage the 'boost' for a burst of speed or for extra pedal assist to tackle even the steepest of hills. The updated Active Electric Lock system gives you added security,' continues the company.
The e-bike is priced at £4,995 and comes fully assembled with a manual to help owners get started. Orders can be made on the Hummingbird website, with delivery taking 2-4 weeks from the time of order confirmation.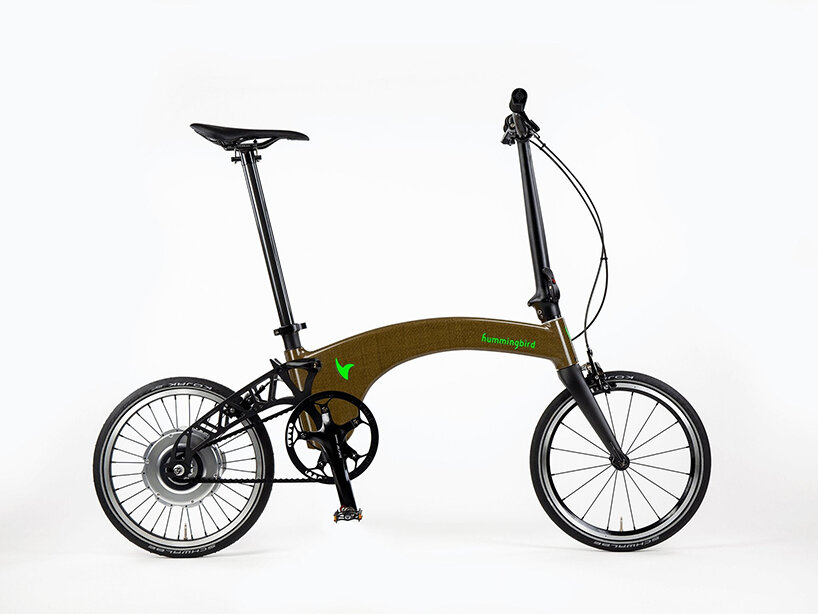 Hummingbird Folding Electric Flax Bike is part of the Gen 2.0 series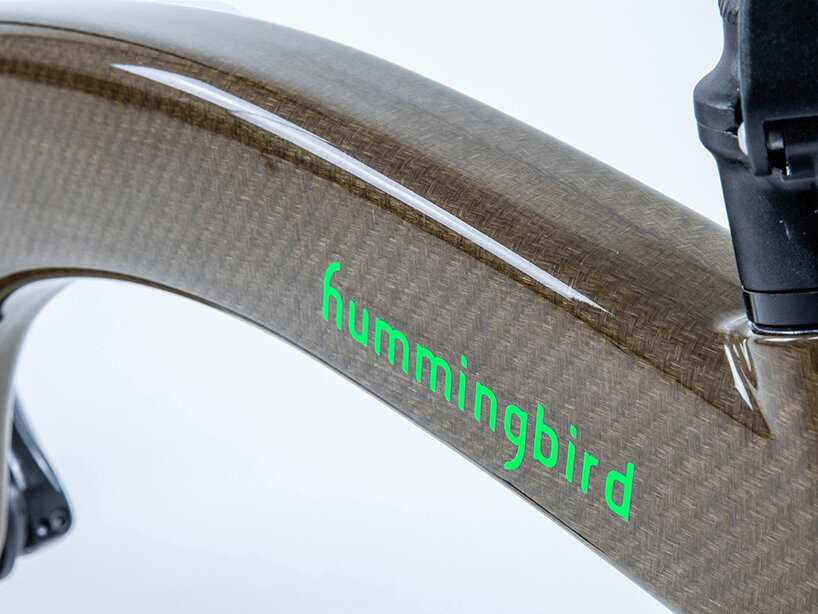 the frame is made of Flax fiber; a sustainable, ultralight, and incredibly sturdy material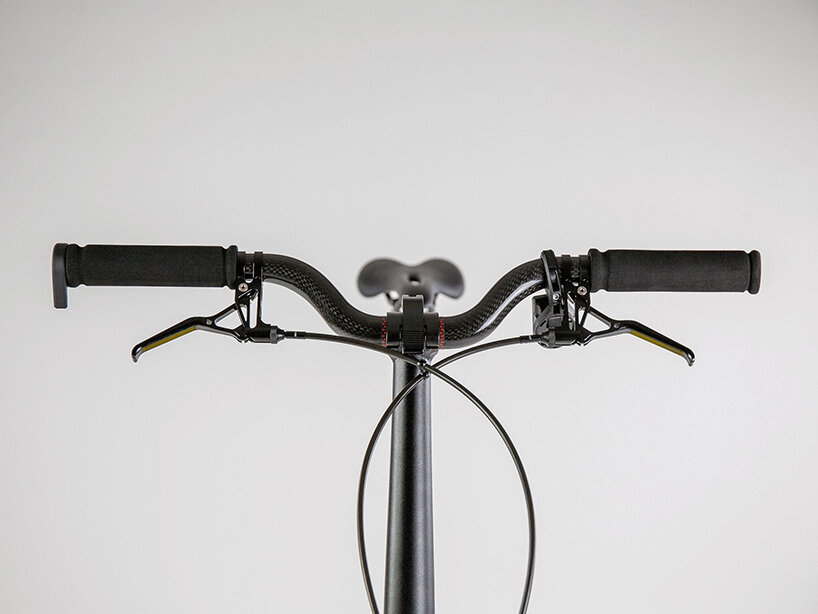 handlebars: full carbon, 520mm wide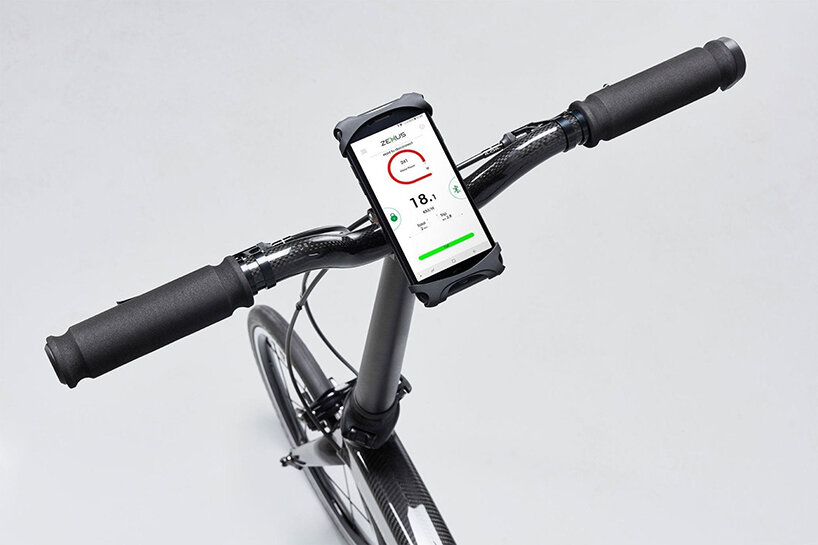 users can connect to the Bitride App using Bluetooth 5.1 connectivity 
project info:
name: Hummingbird Folding Electric Flax Bike
power: 250W motor and 158Wh built-in battery
maximum assisted speed: 25 km/h
weight: 10 kg
frame: Flax fiber
price: £4,995