'eFTR hooligan 1.2' electric bike oozes moto-inspired aesthetics
US-based Indian Motorcycle has partnered with lifestyle and manufacturing brand SUPER73 to design the 'eFTR Hooligan 1.2' electric bike. Coated in black and red, the two-wheeler is fitted with bold tire tread patterns, an electric powertrain, and moto-inspired aesthetics to deliver an unforgettable, high-performance ride when moving around the city. No motorcycle license is required to own the e-bike.  
enjoy different riding modes with a 960W battery 
In terms of specs, Indian Motorcycle (see more here) writes: 'The 'eFTR Hooligan 1.2′ touts several premium features, including a durable aluminum chassis, 20 in. wheels, disc brakes, and an inverted front fork. Its 960-watt removable battery delivers more than 40 miles of range at 20 mph in throttle-only operation and more than 75 miles of range when using ECO pedal assist mode. In addition, Off-Road Mode delivers up to 2000 watts of power and throttle speeds above 28 mph. Riders can select from several ride modes via the SUPER73 mobile app.'
For ride modes, users can select between the following: Class 1 (Pedal Assist w/ 20 MPH Max Speed), Class 2 (Throttle Operation w/ 20 MPH Max Speed), Class 3 (Pedal Assist w/ 28 MPH Max Speed), Off-Road (2000w Full Power Delivering 28 MPH+).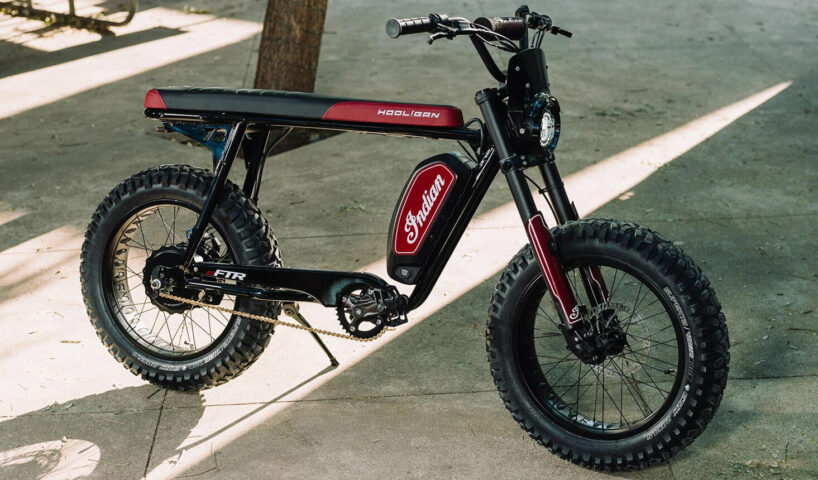 all images courtesy of Indian Motorcycle
designing for families and fun-seekers 
This is the third riding piece from the Indian Motorcycle eFTR electric bike series created for young adults and families. In addition to 'Hooligan 1.2', the collection includes 'eFTR JR' for young kids and its ligher, smaller version dubbed 'eFTR MINI' for tiny beginners. 'With both adult and youth electric options, the eFTR portfolio brings fun for all ages,' shares the company. The Indian Motorcycle x SUPER73 (see more here) design is launching soon for $3,999.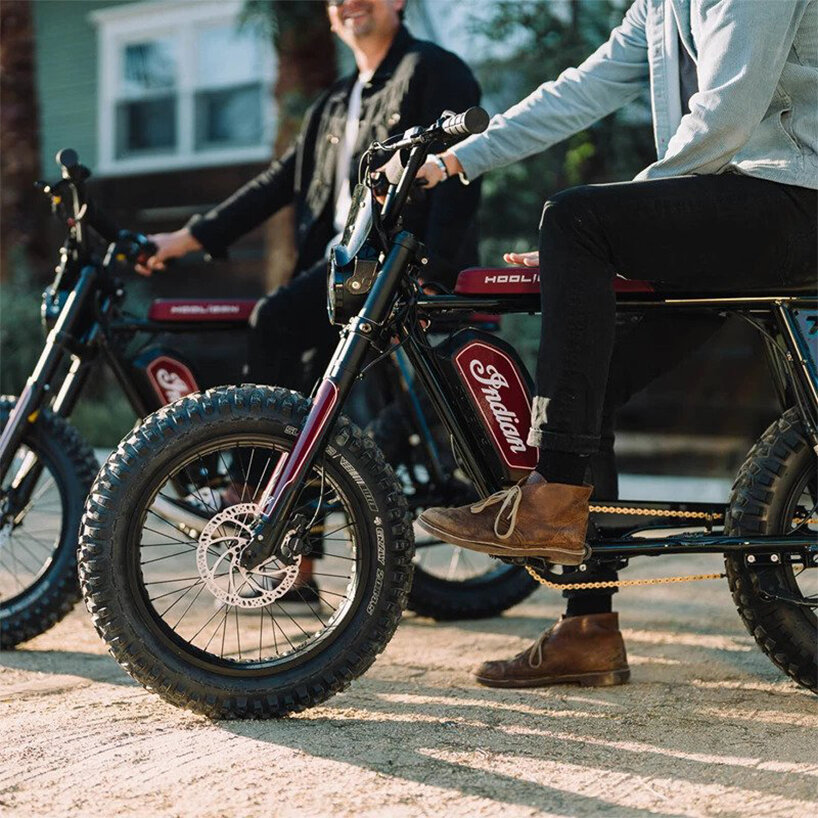 moto-inspired aesthetics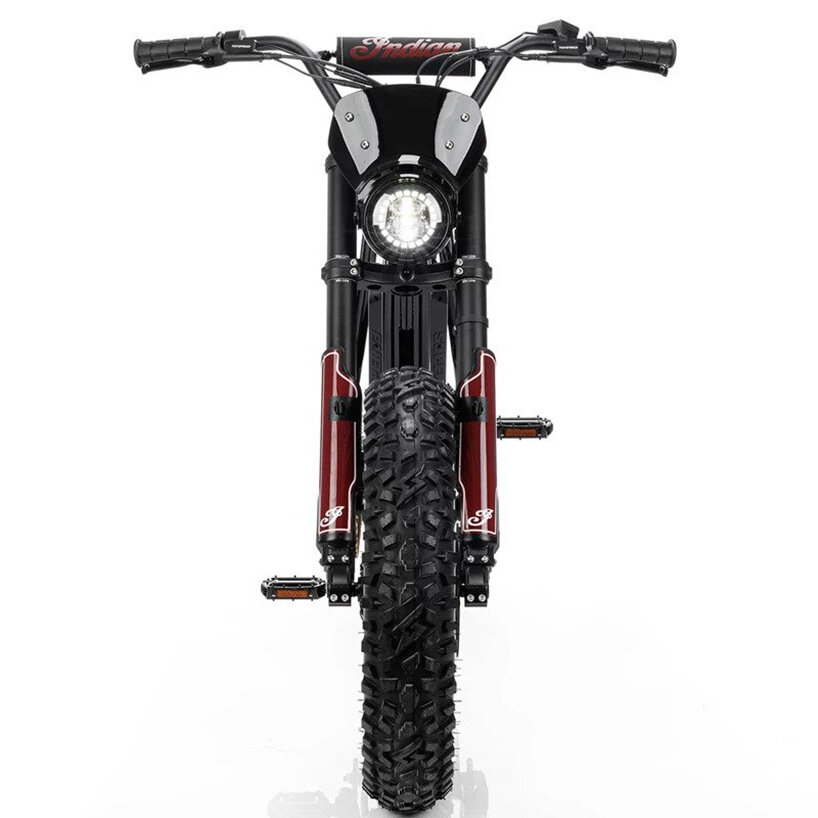 front view