a teahouse beneath a meadow
An homage to idyllic untouched nature, China-based Studio Ku Kan Nai creates a picturesque Underwood Teahouse among a seemingly wild garden in Shanghai. The built space of the teahouse is nestled among the overgrown meadows, emerging from behind the varied grasses and trees of the garden. The architecture itself presents a continuation of the greenery — with its gently sloping green roof, the half-buried space appears to emerge from beneath a meadowed hillside.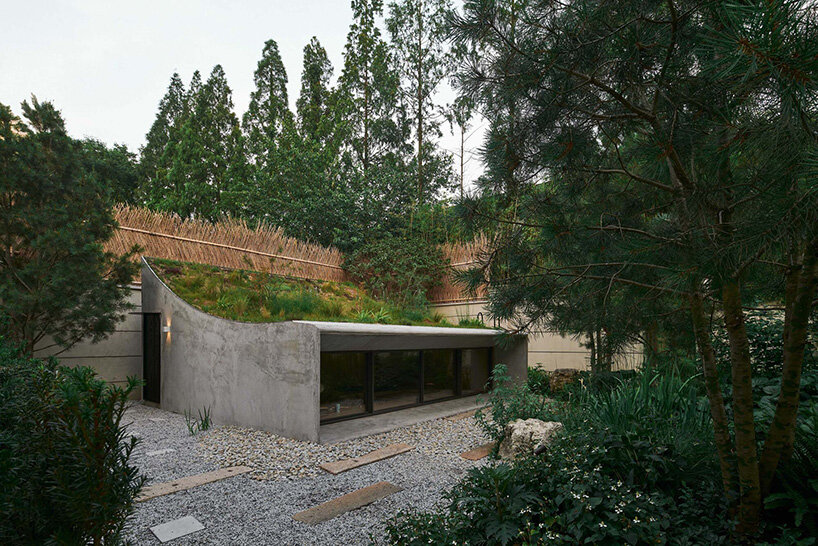 images © Hai Zhu
a humble architecture integrated with the garden
Inside Studio Ku Kan Nai's Underwood Teahouse, the interiors are defined by the semi-circular floor plan. The architects' sweeping timber walls embrace visitors and lead the eye toward the focal point of the space, a long, horizontal window which gazes toward the garden beyond. This elongated picture window captures the surroundings as a framed composition of vibrant nature, whose greenery is exaggerated by the neutral tones and pared-back materiality of the teahouse's interiors.
Overall, the teahouse is embedded into the earth, so the window and tabletop inside begins at ground level, giving visitors 'the view of a cat.' With the roof's oversized eaves — just 1.5 meters (nearly five feet) off the ground — the shaded, set-back window suggests the low entrance of a cave.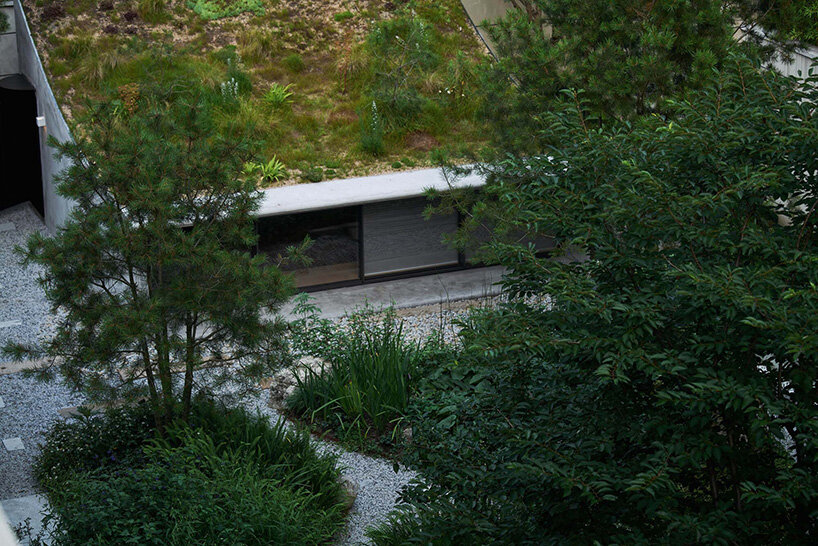 studio ku kan nai creates wild nature in shanghai
Studio Ku Kan Nai emphasizes the majesty of the natural context with the humble interiors of the Underwood Teahouse. The ceiling falls from a height of 3.15 meters (10.3 feet) to 1.8 meters (nearly six feet), the lowest point defining the top of the window frame. From this low, cavernous space in front of the window, the trees appear to soar higher, reach taller, and isolate the visitor in overwhelming nature.
During the early hours of the morning, the interiors are cloaked in shadows to suggest a cave hidden within the forest. As the day proceeds, sunlight begins to penetrate the teahouse, gently dappling the walls with light until the sun sets.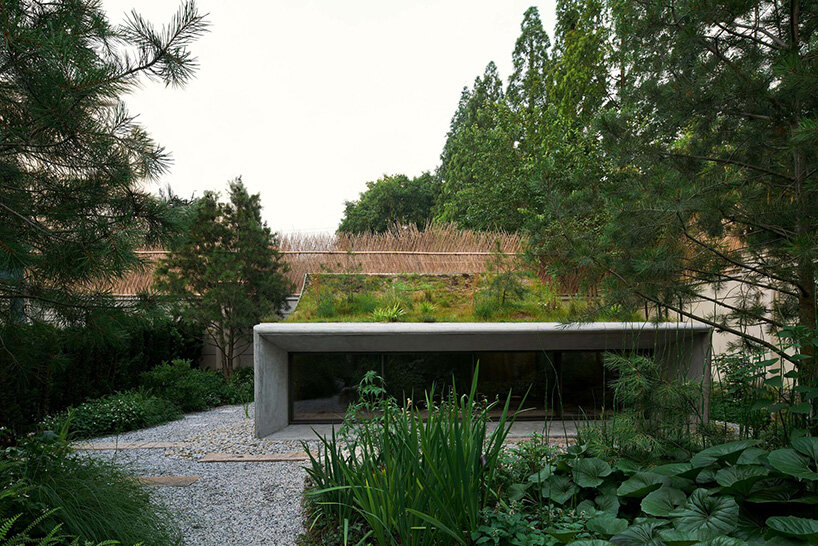 the architecture appears as a cave emerging from within the forest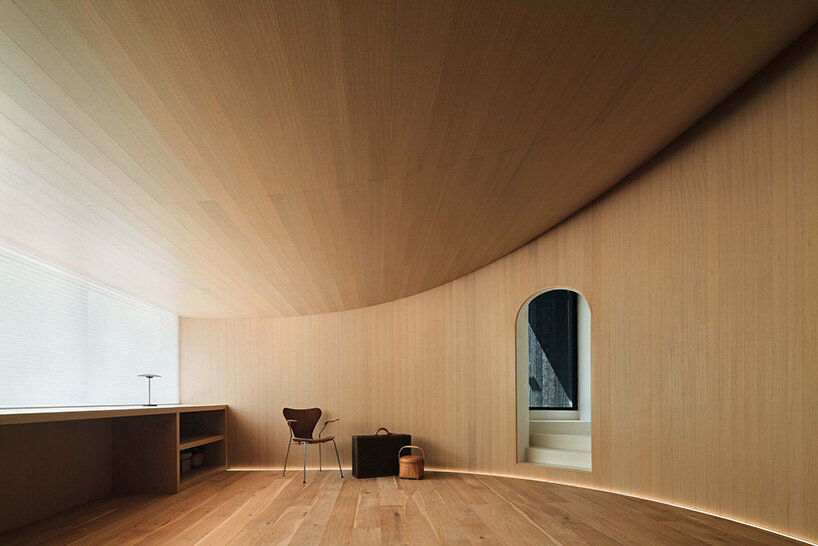 visitors enter down a set of stairs and into the rear of the space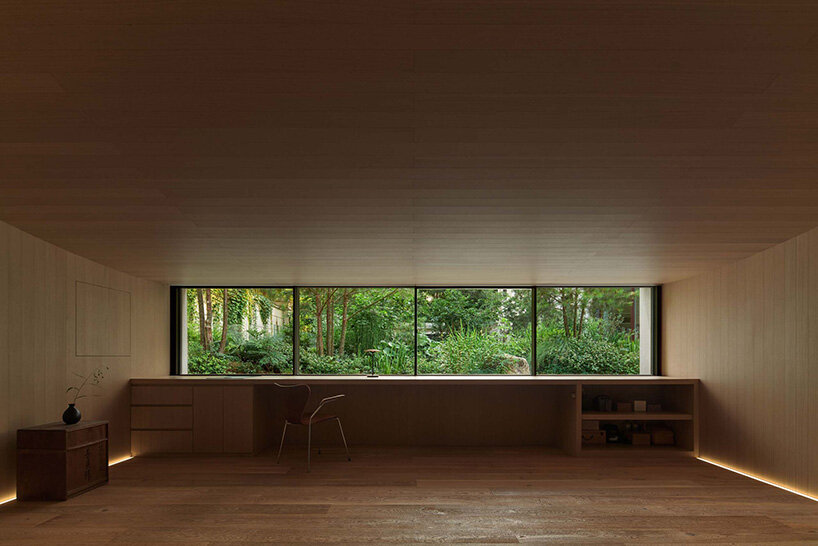 the window is 1.1 meters (3.6 feet) high and 5.6 meters (18.4 feet) long horizontally