a revival of traditional craftwork by lamps from chile
Lamps From Chile is a collaborative project led by designers Paula Corrales and Mitsue Kido, focusing on the artisanal rescue of the traditional Chilean crafts and linking them with contemporary design. The project gives new opportunities to both areas through collaboration, amplifying commercialization networks and international diffusion to Chilean traditional artisans, and giving a territorial rooting to Chilean design. During the 2022 Biennial of Contemporary Crafts of Paris, Lamps From Chile launched their new collection titled Crin Weaving Lamp Colour, a collection of circular, dyed horsehair lamps that incorporate the traditional crin craft colour work and weaving techniques of the Rari village.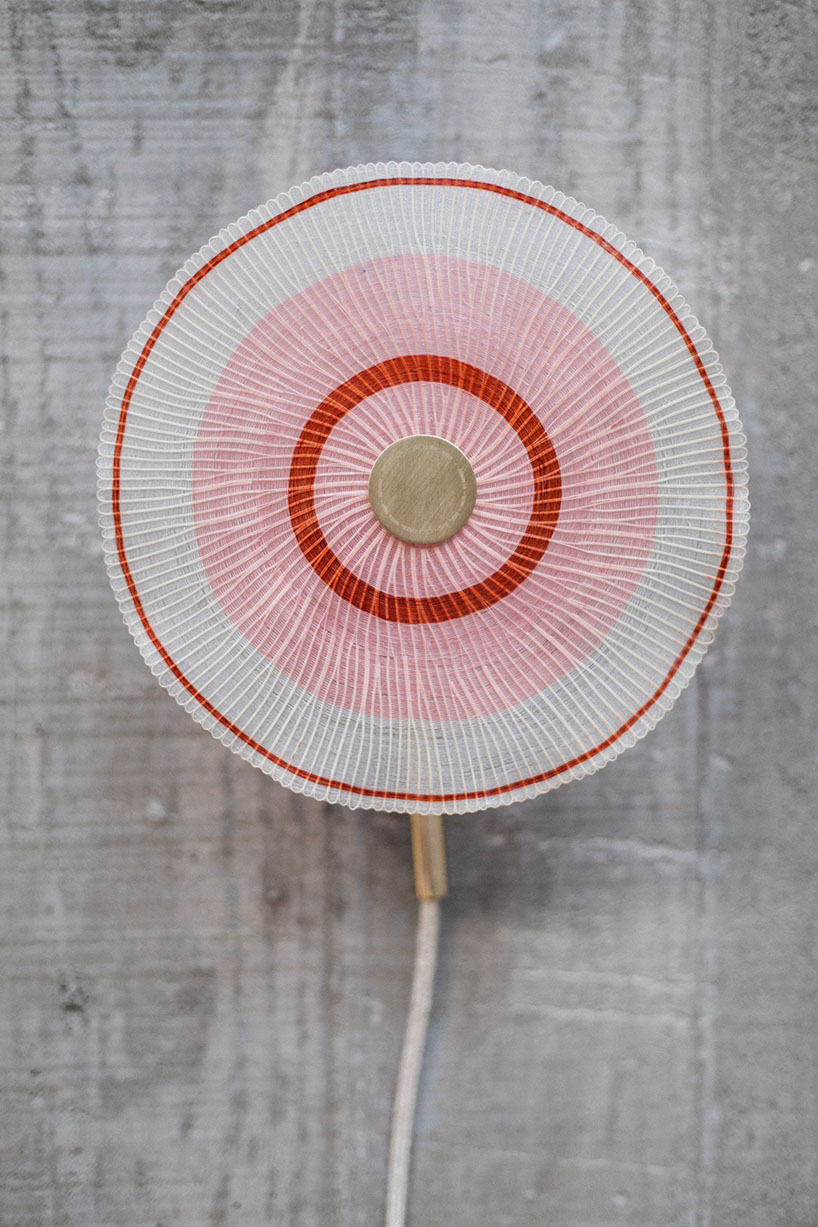 Lamps From Chile's new collection is titled Crin Weaving Lamp Colour
all images courtesy of the author
the rari crin lamp is made of woven horsehair
In Lamps From Chile's first collection from 2018, the Chilean designers worked with five different crafts communities from the Maule Region in Chile, to design five different luminaires. Here, the designers first explored how traditional crin artisans create small and colourful pieces with a traditional technique that consists of weaving horsehair and a vegetable fiber named Ixtle. Colour is alson an essential factor for crin artisans, holding an integral heritage and aesthetic value that represents the countryside where Rari is located. It also facilitates the weaving for artisans, making the small threads that merge as the weaving grows, more visible.
In 2022, during the 5th Biennial of Contemporary Crafts of Paris, Salón Révélations, the Chilean designers launched the Crin Weaving Lamp Colour collection. This was produced in collaboration with the traditional crin artisan Pilar Vejar, based on the weaving growth exploration of 2018 and the incorporation of the bright colours that characterise the traditional micro basketry of the Chilean Rari village.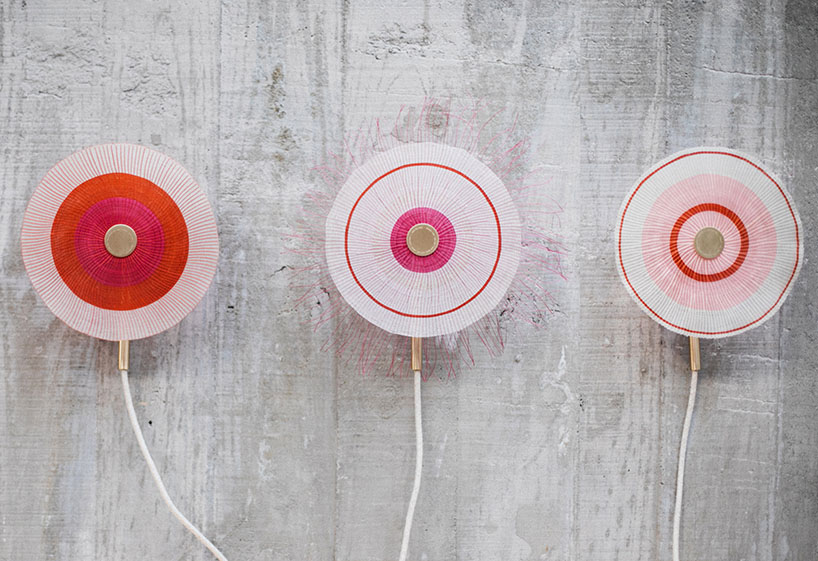 the vibrant, dyed lamps come in different colour variations