mega builds garden-like weekend house in kyoto, japan
Within a dense residential area of Kyoto City, Japan, architecture firm Mega has completed a weekend house surrounded by stone pavements and lush private gardens. Appropriately named 'Garden House', the project establishes a courtyard-like first floor where occupants can enjoy a tranquil space where time passes softly. The architecture draws from the dwellings of the area, resulting in a modern timber villa that mixes in effortlessly with its urban surroundings.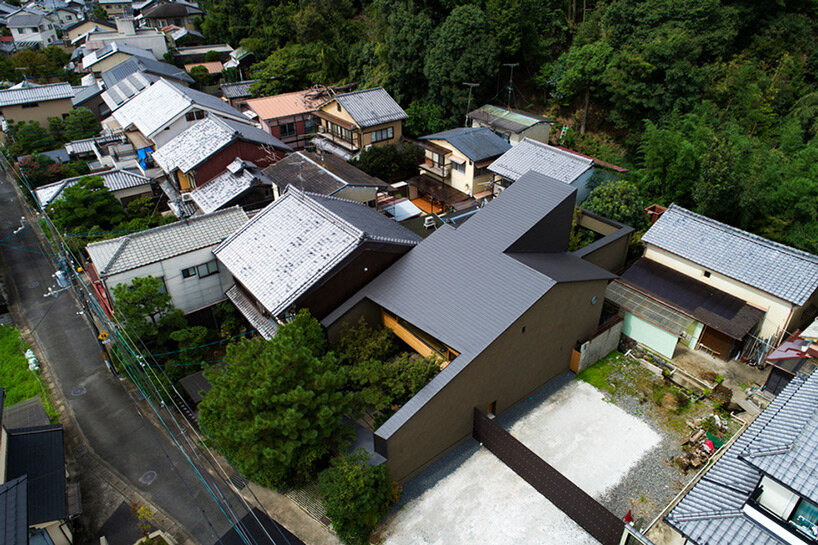 all images courtesy of Mega
infusing the gardens with a sense of history
The natural scenery of the location served as the inspiration for the 'Garden House' concept. Mega's design results in a garden-like house with permeable rooms and large apertures that allow the occupants to create a close bond with the surrounding courtyard.
The flooring of the residence, both indoors and outdoors, is composed of repurposed machiya stones — paving stones salvaged from demolished Kyoto City houses and temples. These are often used as stepping stones, but here they are spread over the entire space, giving it the appearance of Western European plazas and patios. In this way, the architects infused the garden with a sense of history provided by the old materials.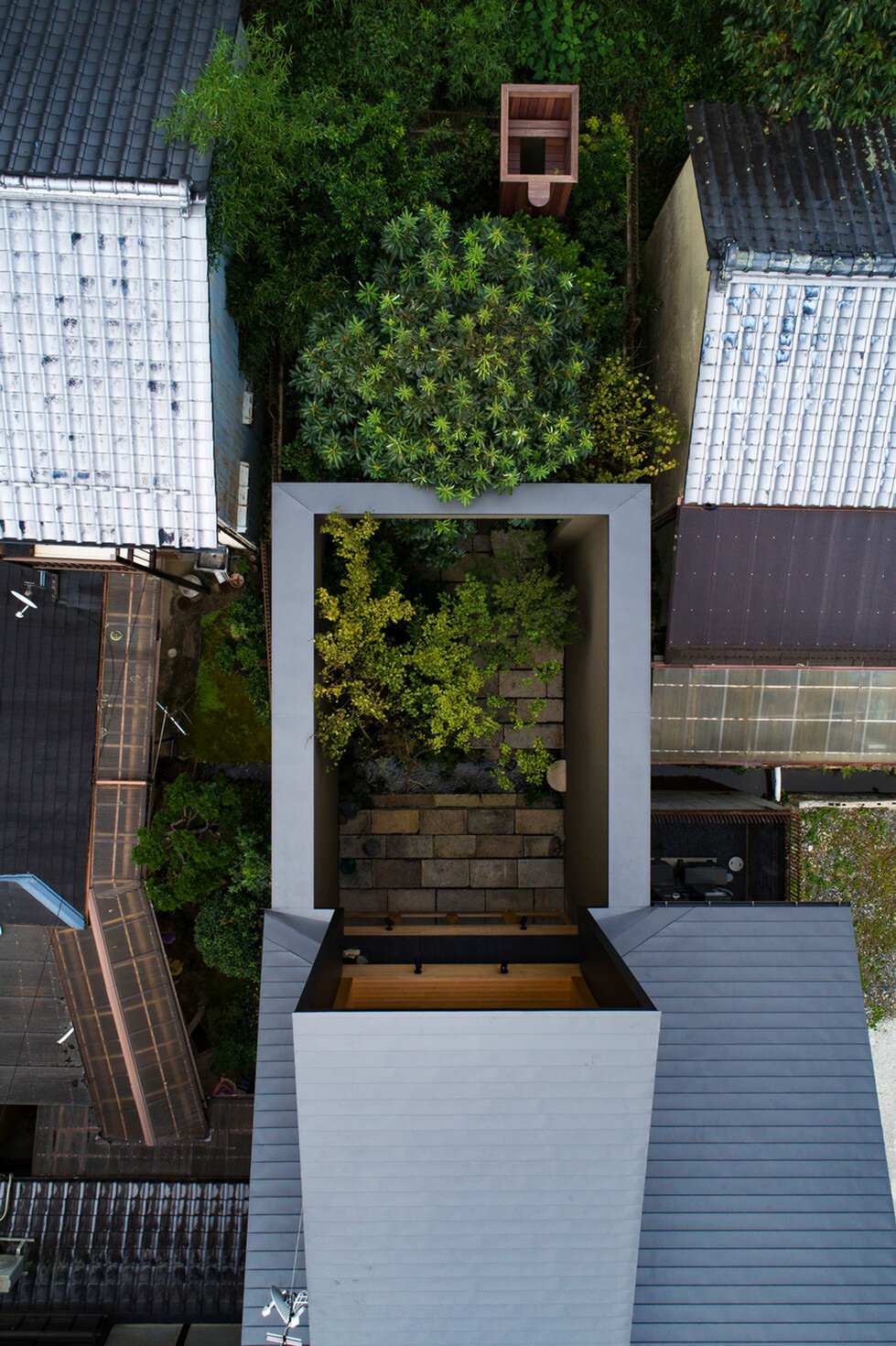 cave-like second-floor opens to generous natural views
The bathroom next to the entrance hall is built as if it were part of the garden, with the bathtub designed to look like a landscape stone placed in the garden. The courtyard stream is part of the agricultural waterway that flows through the grounds of each dwelling unit in the area, and the iron plate lid has been repurposed as a decorative garden element.
In contrast to the garden-inspired first floor, the second floor presents wooden interior with a cave-like appearance. Curves and eaves in the walls cut out the outside world, partly unveiling the surrounding views. On the south side of the house, occupants can view maple and pine woods through the horizontal windows, while large openings on the north side, reveal the ridgeline of the nearby mountains.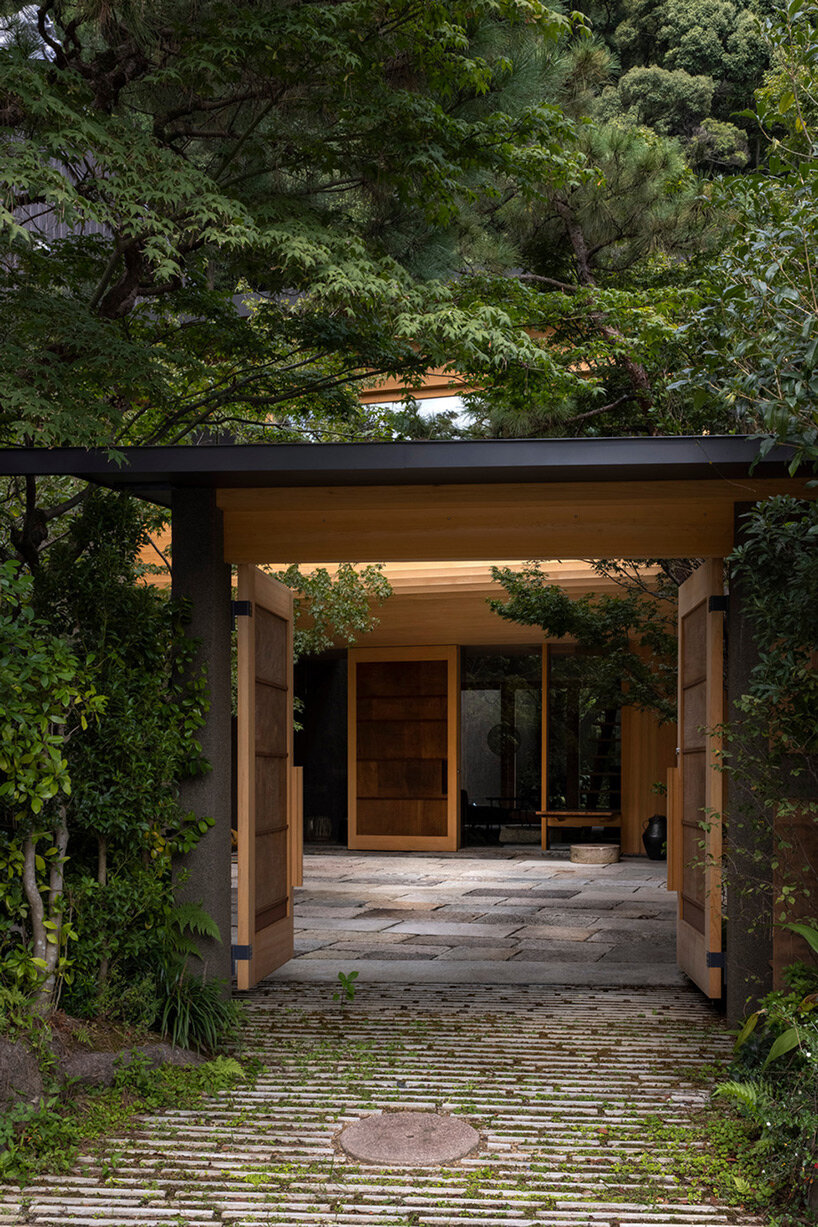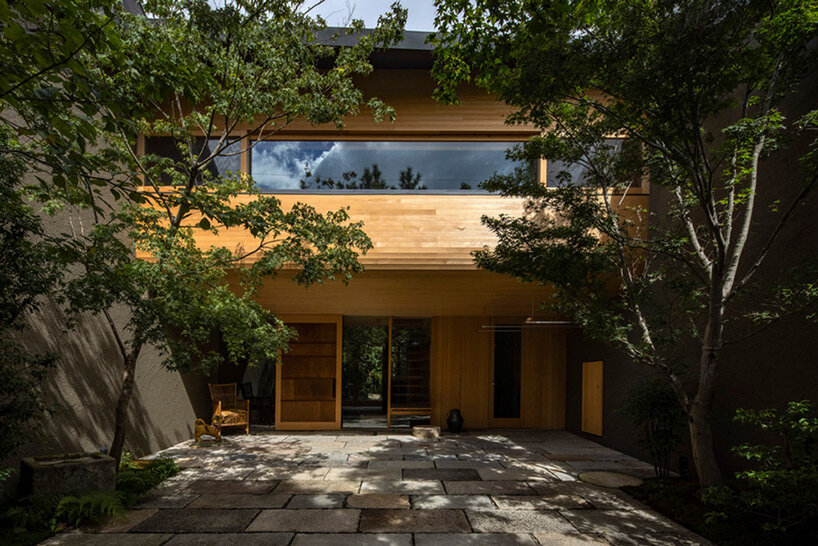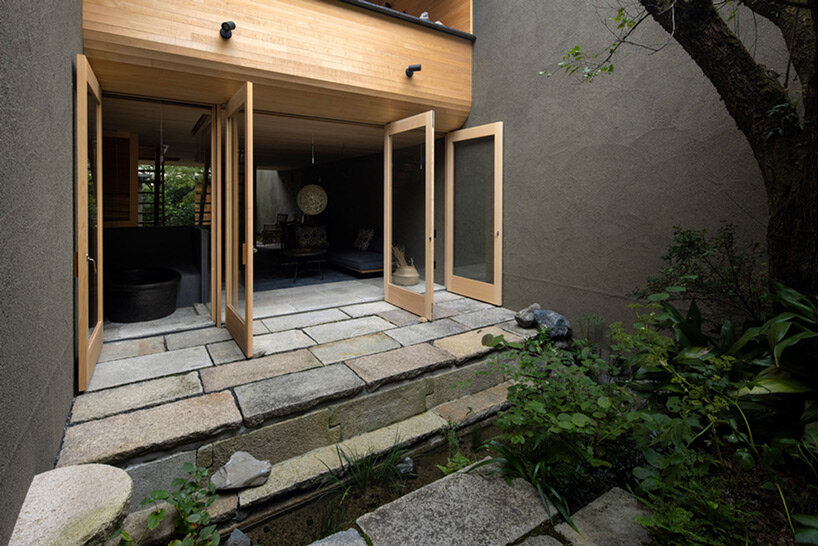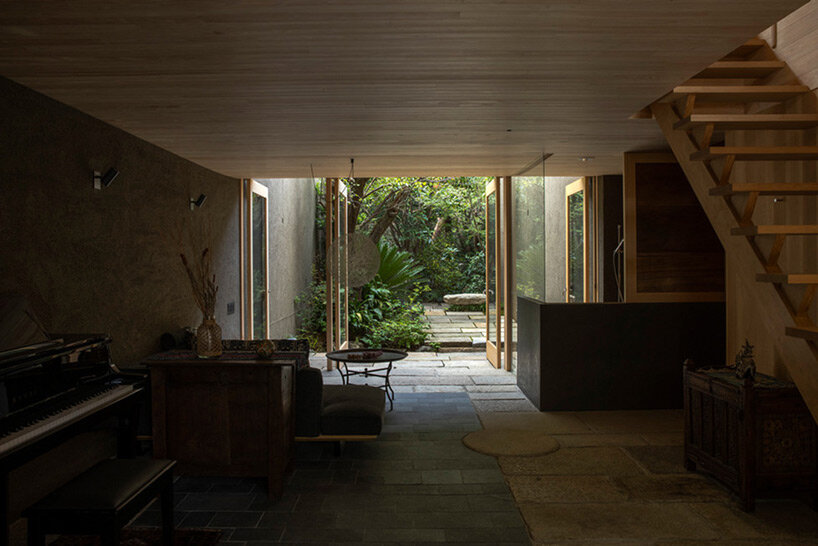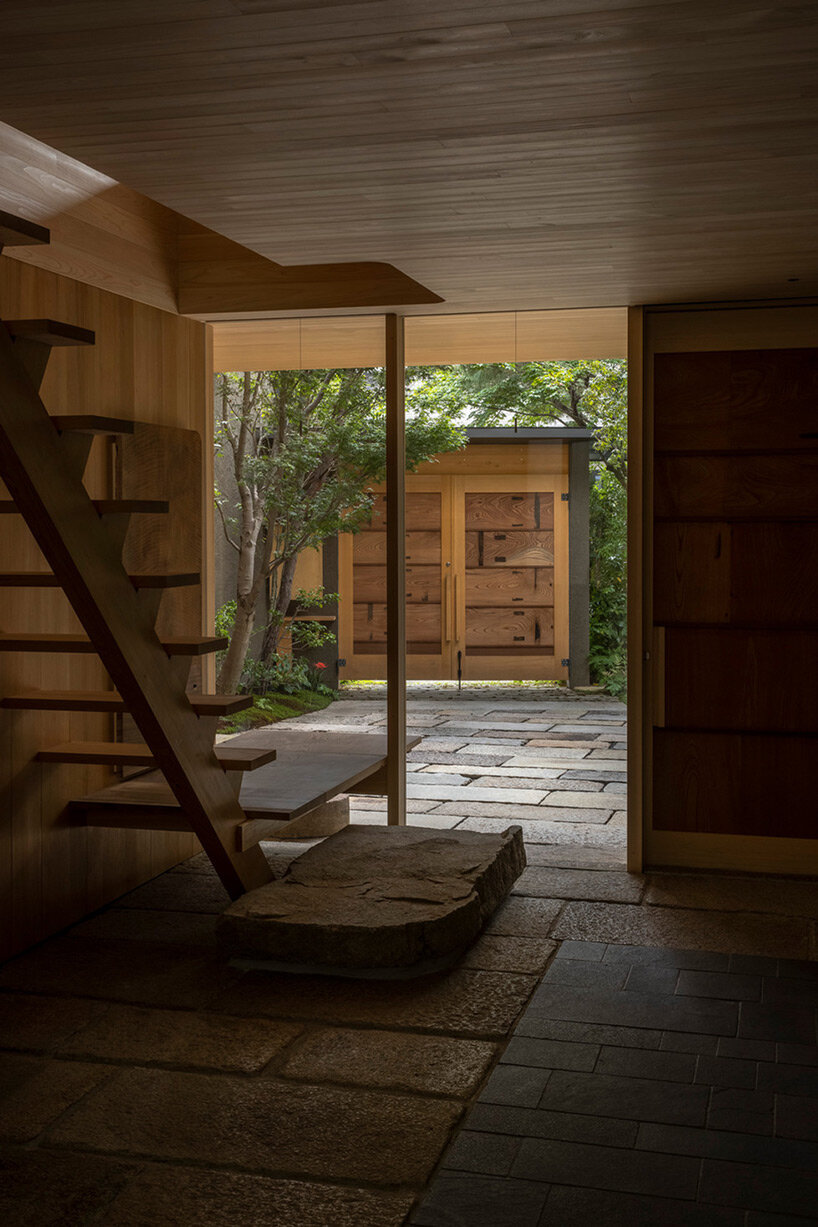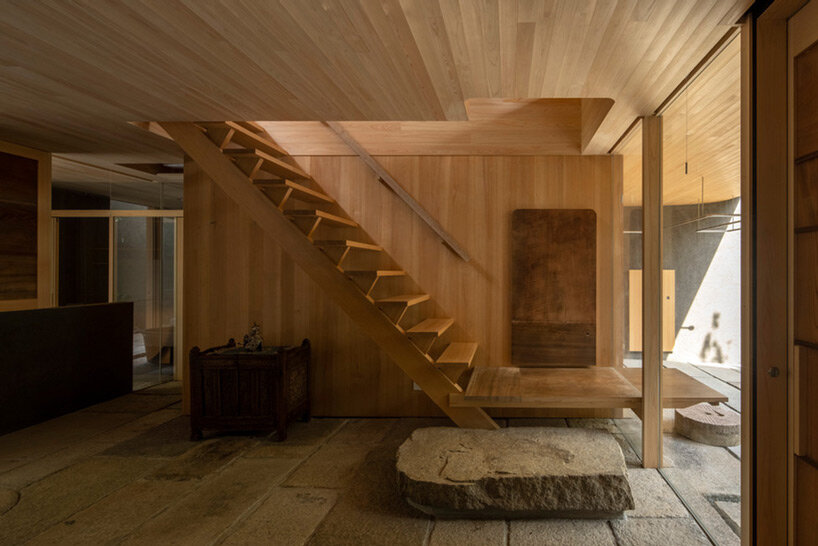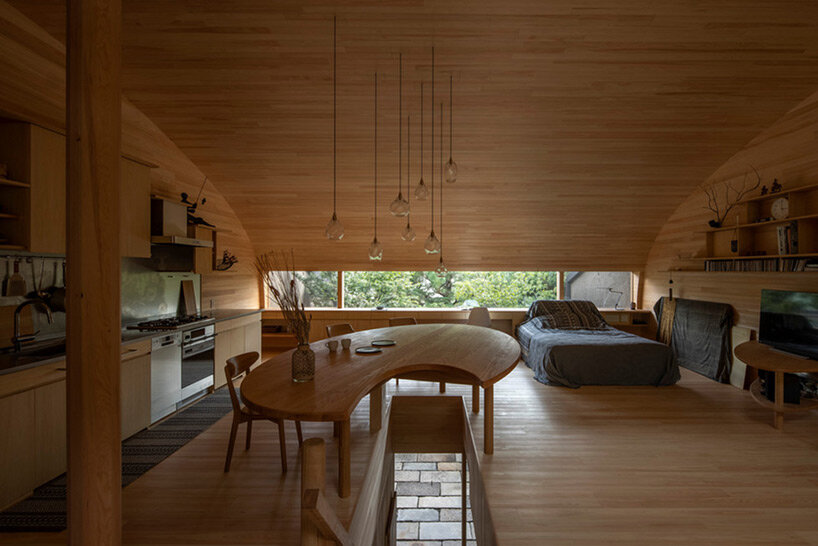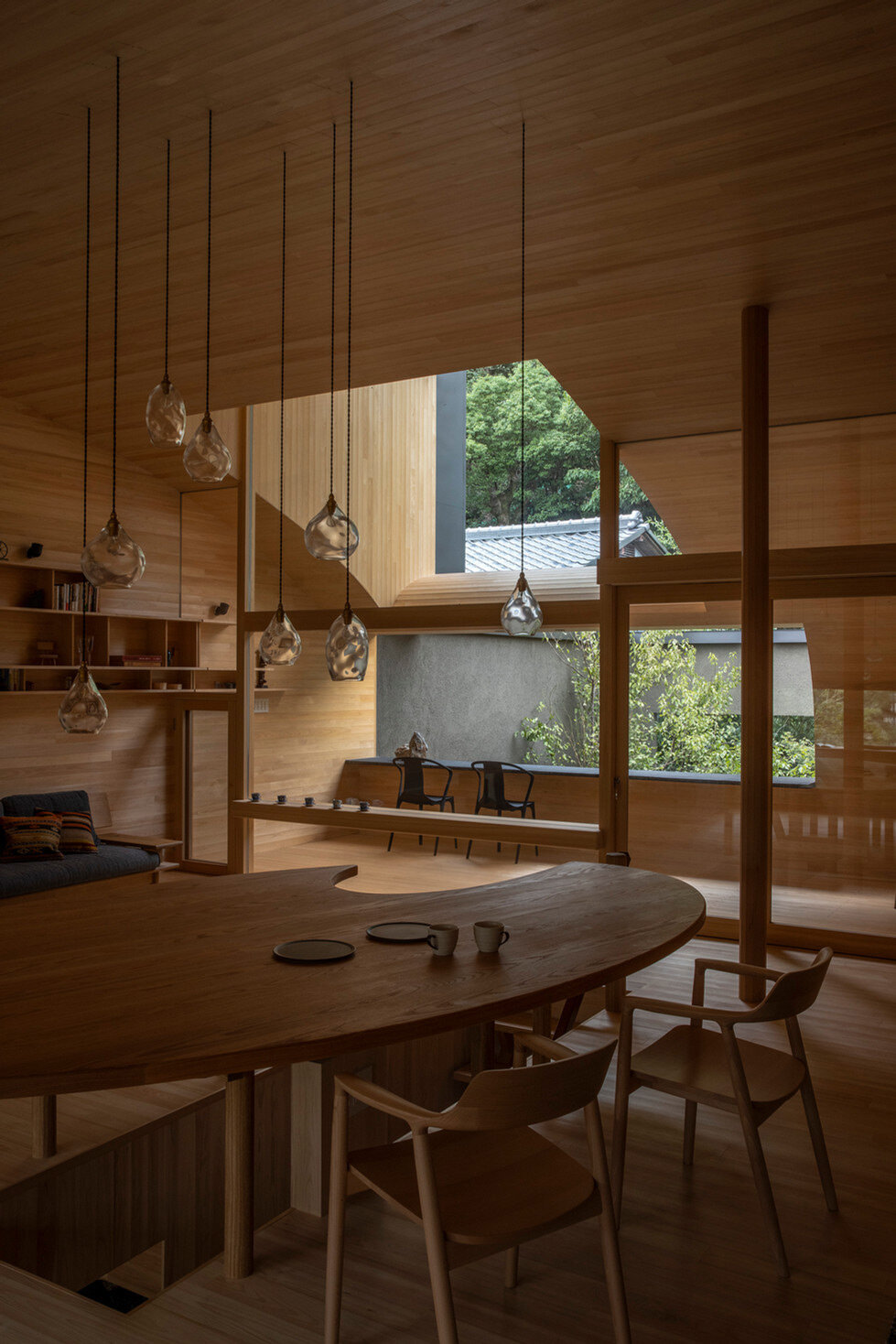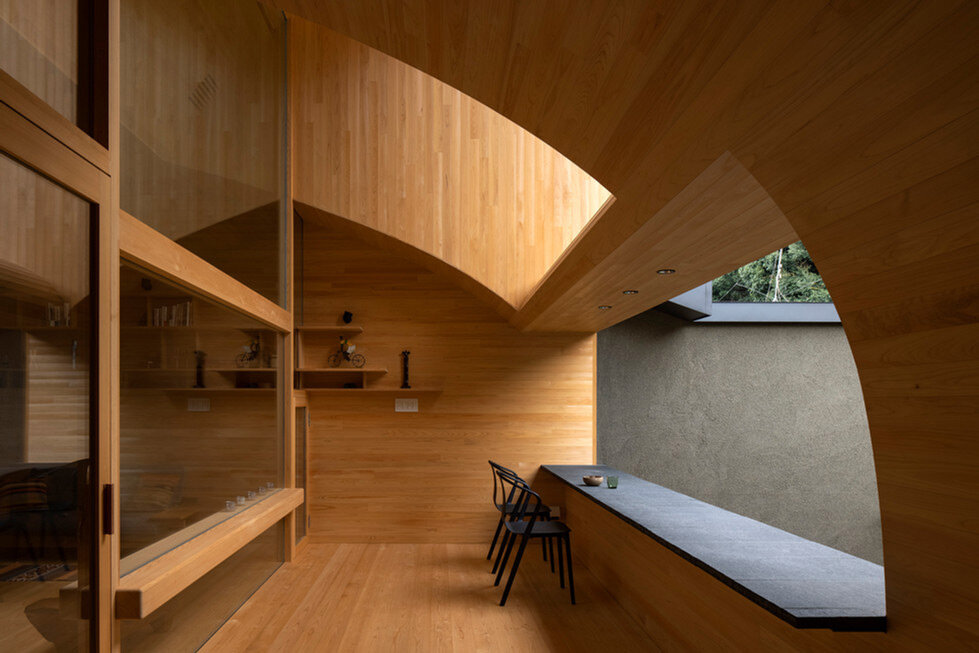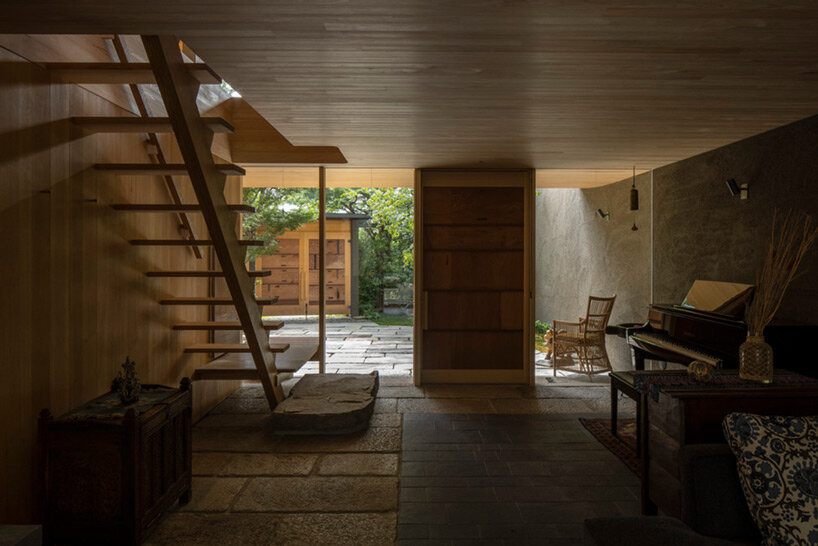 project info: 
name: Garden House Design
architects: Mega 
supervision: Mega/Dai Nagasaka, Yasuhiro Kuraoka
structural design: Shimoyama Architectural Design Room/Satoshi Shimoyama
landscape: Kataishi Landscape/Takayuki Kataishi
construction: Sakuji Construction
location: Kyoto City, Kyoto Prefecture 
site area: 256.27 sqm
construction area: 76.36 sqm
total floor area: 132.49 sqm
myrto katsikopoulou I designboom
sep 09, 2022