Gagosian Shop Takeover by Marc Newson
From now until September 10, 2022, Marc Newson is taking over the Gagosian Shop in London's historic Burlington Arcade with a showcase of limited edition pieces that demonstrate the vast breadth of his practice. For the gallery shop's takeover, the industrial designer showcases objects from his Cloisonné series (read our interview with Newson on the Cloisonné technique here), and cast glass pieces from his Murrina series. Also on display are the designer's aluminum surfboards, as well as his recently-published catalogue and the personalized iPhone cases from his collaboration with cult brand Chaos.
'One of the really interesting things about doing what I do, and the breadth of different types of products that I design, is that they can be appropriate for a variety of different things and venues, so I've never necessarily seen my work living solely in an art gallery context, or conversely, in a domestic environment. Plenty of my work over the years has been showcased in retail environments because I've designed many consumer goods,' Marc Newson tells designboom. 'This particular space is a really curious mixture of all of these things: you have the feeling that once upon a time someone used to live there, despite being a historic retail space, but it also now has a gallery feel, given that now Gagosian is there. This takeover really plays to what I do, because it's all about context and changing the context of things,' the designer concludes.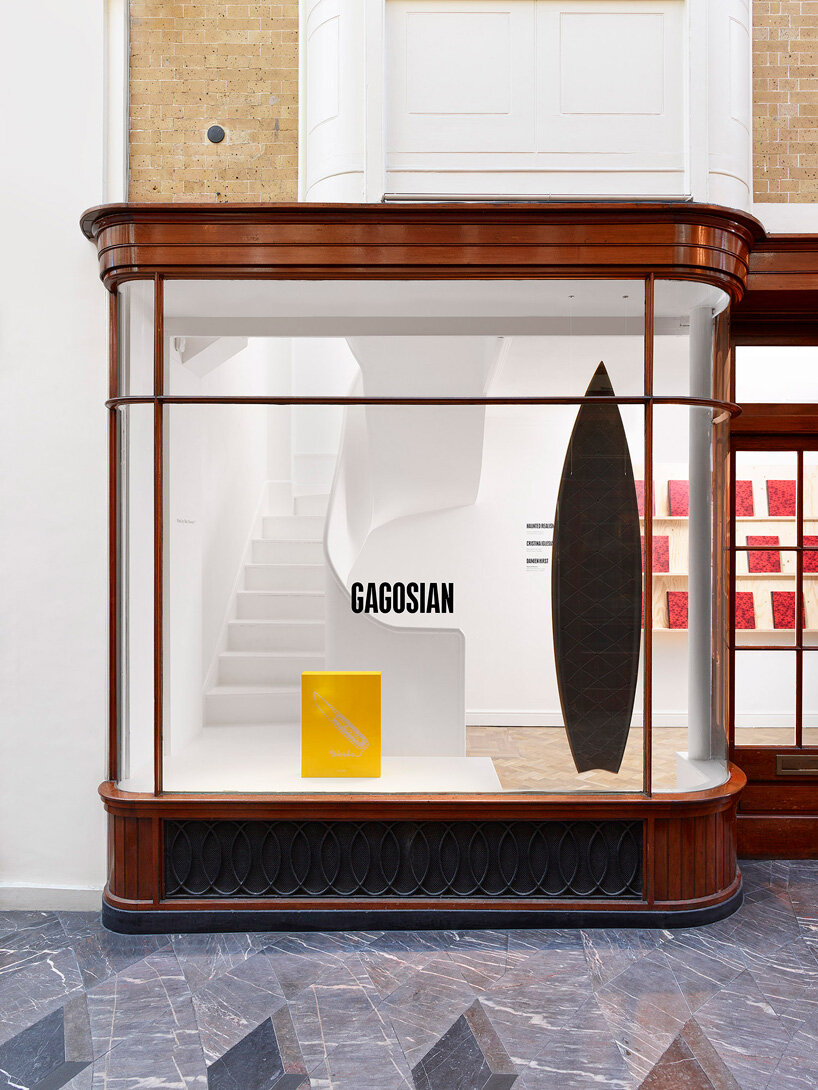 Marc Newson: Shop Takeover, installation view, 2022 | photo: Prudence Cuming Associates Ltd, courtesy Gagosian
Newson's design objects inside london's burlington arcade
On the occasion of the Gagosian Shop takeover, Marc Newson has curated a collection of key pieces to showcase inside London's historic Burlington Arcade. Behind the shop's windows, a pair of his aluminum surfboards explore the concept of decontextualization and elevation of a functional object. Inside, visitors will find large-scale furniture pieces from the designer's Cloisonné series, which explore the ancient technique of Chinese enamel. These have been produced by hand in Beijing and are a testament to his training as both a silversmith and a watchmaker.
Also on view are a cast glass chair and a table from Newson's Murrina series. These works have been manufactured through an artisanal Venetian technique, in which glass rods are heated and fused together before being sliced open to reveal densely patterned cross sections. The presentation coincides with the launch of a recently published catalogue, which is also part of the takeover and documents Newson's intensive manufacturing process. Finally, the Marc Newson × Chaos collection is available in the shop, featuring personalized iPhone cases inspired by the designer's enameling techniques and with motifs such as his signature amoebic 'orgone' pattern. At the same time as the takeover, Gagosian Shop presents dresses by Alaïa — the fashion house founded by designer Azzedine Alaïa, who was also a longtime friend and collaborator of Newson's —inspired by Picasso's Tanagra ceramics.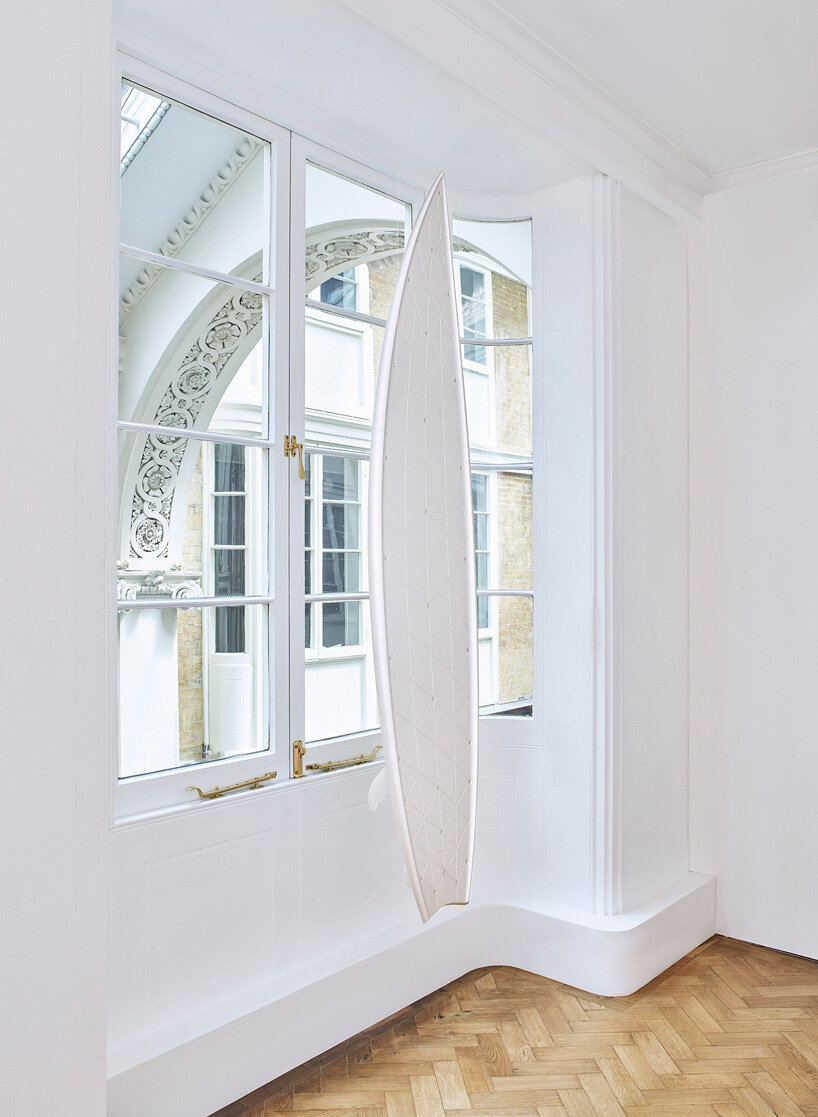 Marc Newson: Shop Takeover, installation view, 2022 | photo: Prudence Cuming Associates Ltd, courtesy Gagosian