'vitar' a musical device with a braille fingerboard 
Korean design trio Eojin Roh, Seonjin Baek, and Yujeong Shin introduce 'VITAR', a Musical Instrument Digital Interface (MIDI) designed for the blind and visually impaired. Shaped like a guitar, the instrument includes a Braille fingerboard, instead of the traditional string system, made up of several embossed keys that users sense and press with their left hand to play a tune. While operating the keys, electronic signals get sent to a Digital Audio Workstation through which the melody unfolds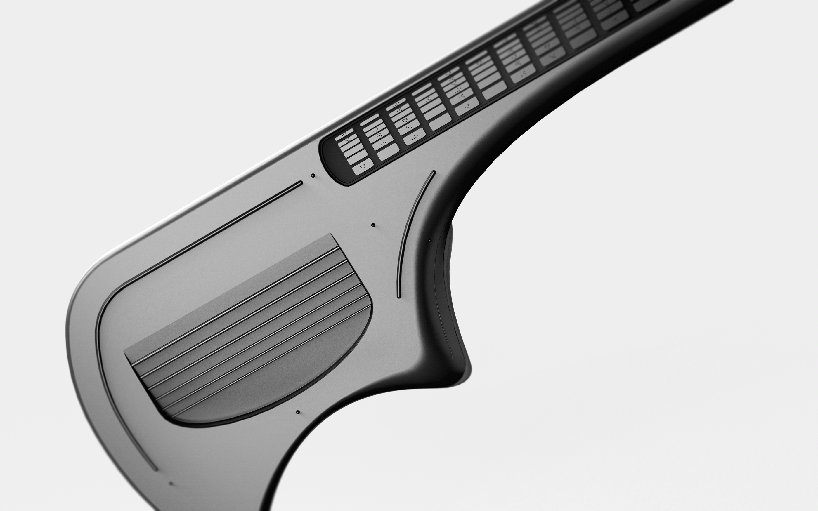 all images courtesy of Eojin Roh, Seonjin Baek, Yujeong Shin
an intuitive, asymmetrical design for easy handling 
To help the visually impaired navigate the 'VITAR' guitar, Roh, Baek, and Shin endowed the musical instrument with an unusual and asymmetrical shape, emphasizing the parts where it should be held. Complementing its unique shape is a set of embossed lines carved along the main body, acting as additional guiding points when handling the device. The most prominent lines are found at the center of the guitar, recalling a row of strings found in traditional guitars.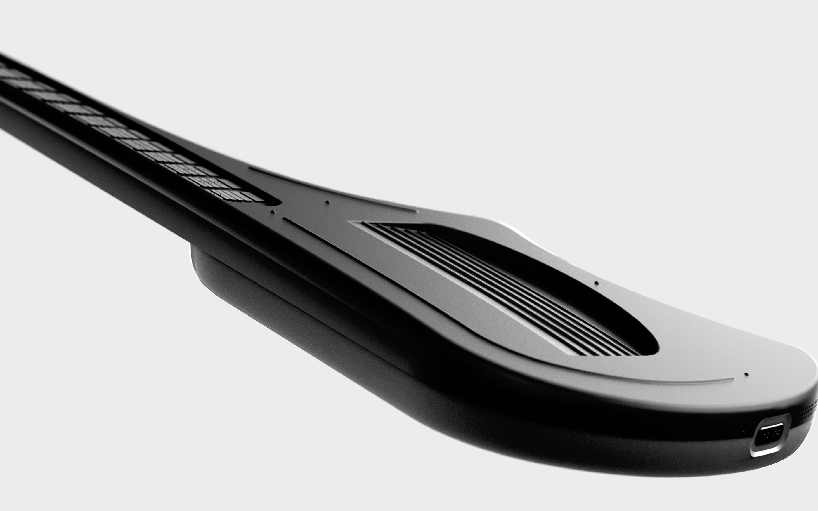 the recessed chamber at the center of 'VITAR' serves as guidelines 
As the design trio states, people with visual disabilities become more sensitive to auditory stimulation as an alternative to vision and therefore opt for musical activities. A Braille system can therefore help them play the music they want by creating an experience that is intuitive, manageable, and fun — and that's where 'Vitar' comes in. A simple yet groundbreaking re-imagination of the guitar fingerboard that makes music that much more accessible.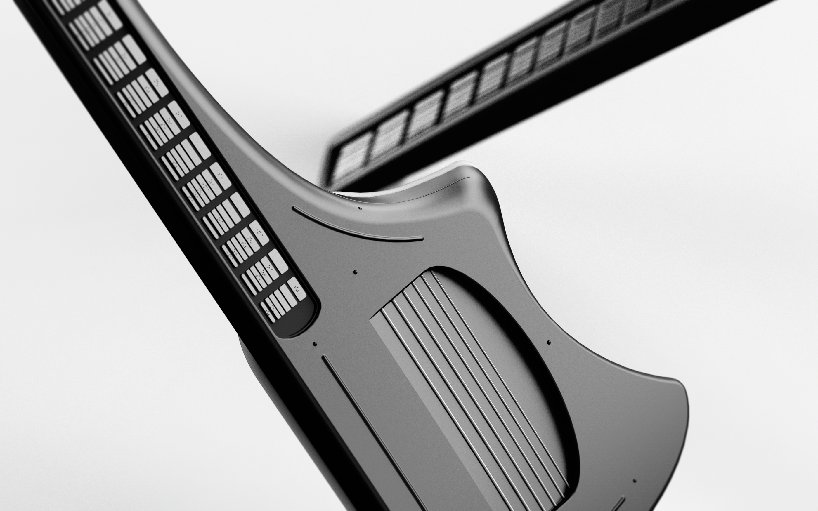 an assymetrical design to help the visually impaired properly handle the instrument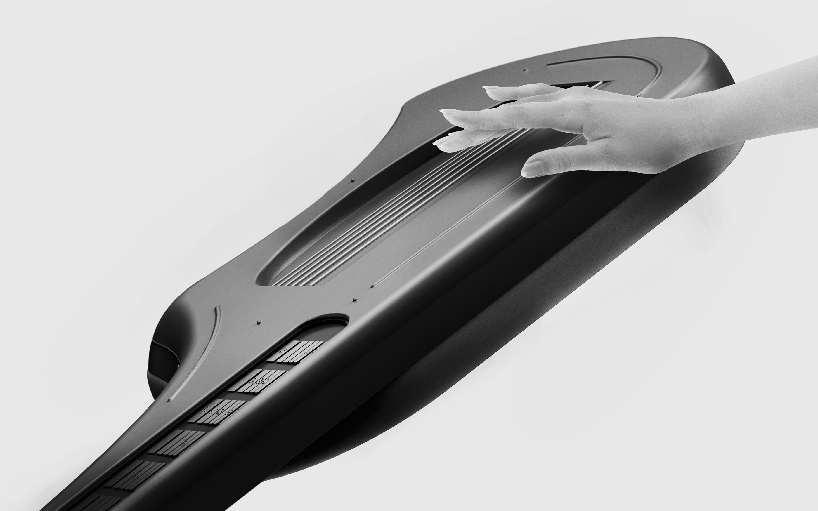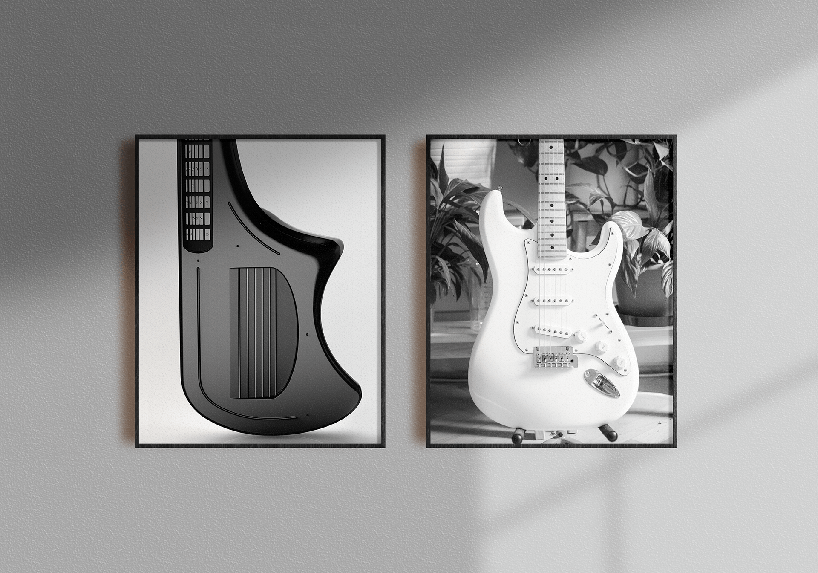 a Musical Instrument Digital Interface (MIDI) shaped like a guitar