cornering the metaverse: meta seeks to buy 'within'
Meta's growing monopoly on the metaverse is being blocked by the Federal Trade Commission (FTC), who has taken the first legal steps toward preventing the giant from purchasing VR developer Within.
Meta, formerly facebook, already owns the game Beat Saber — one of the best-selling VR apps of all time. Within Unlimited is the creator of its biggest competitor, the subscription-based fitness game Supernatural. The FTC has alleged Meta's plans to spend a reported $400 million on its premium competitor would substantially reduce competition, creating a monopoly in the market for VR fitness apps.
'Instead of competing on the merits, Meta is trying to buy its way to the top,' said FTC Bureau of Competition Deputy Director John Newman. 'Meta already owns a best-selling virtual reality fitness app, and it had the capabilities to compete even more closely with Within's popular Supernatural app. But Meta chose to buy market position instead of earning it on the merits. This is an illegal acquisition, and we will pursue all appropriate relief.'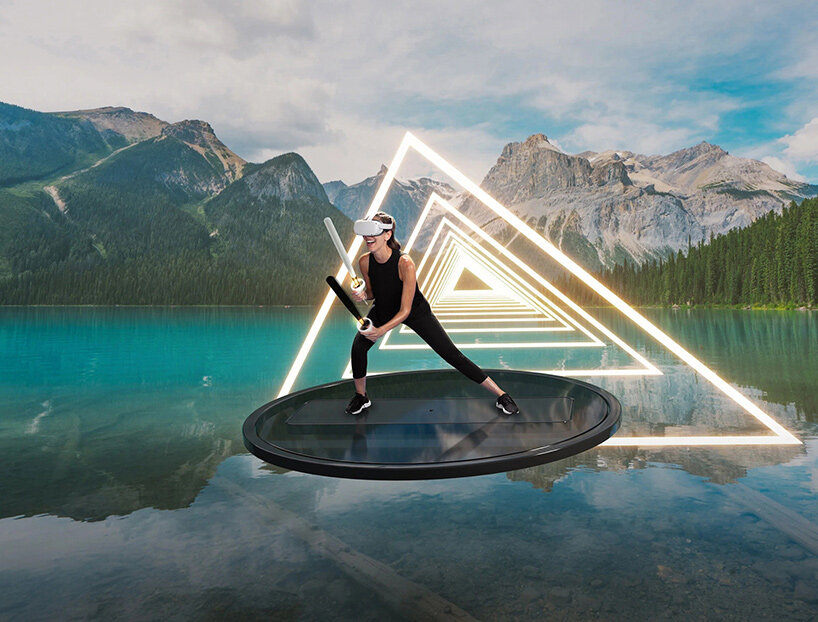 Supernatural, a 'dedicated fitness app' | courtesy Within
meta's monopoly on vr fitness games
Plans to acquire the studio Within were announced last October, and have been under scrutiny by the FTC ever since. Now, the agency has filed an antitrust lawsuit to stop the acquisition.
Beat Saber (see here) and Supernatural (see here) have obvious similarities — rhythmically slicing floating orbs and cubes. However, Beat Saber falls under the category of 'incidental fitness apps,' meaning while it is not focused primarily on fitness, a workout may be a byproduct of the game. Meanwhile, Supernatural is considered a 'dedicated fitness app,' as it 'offers a variety of high-quality workouts set to music' all within 'striking, photorealistic locales, like the Galapagos Islands.'
The agency claims that Meta could compete in the market for VR 'dedicated fitness apps' should it work to build its own. Instead, it chose to try buying Supernatural. If the giant built its own app, the industry would see an increase in consumer choice, innovation, competition, and quality of employees. 'Meta's acquisition of Within, on the other hand, would eliminate the prospect of such entry, dampening future innovation and competitive rivalry.' That lessening of competition violates the antitrust laws, according to the complaint.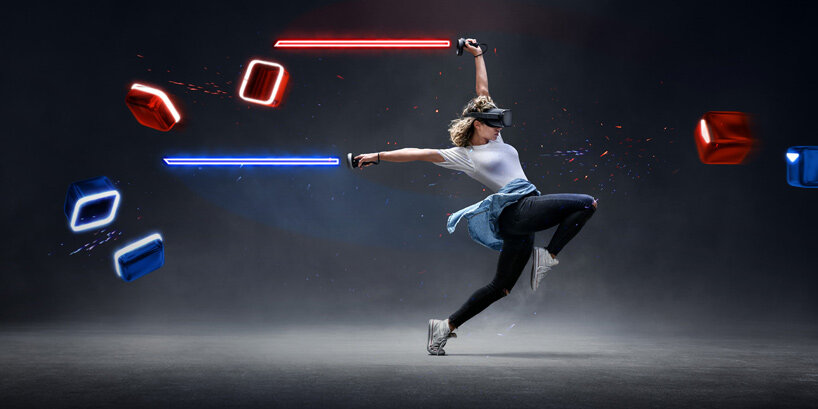 Beat Saber, an 'incidental fitness app' | courtesy Meta
Meta had purchased Beat Saber's developer Beat Games in 2019. Since then, it bought Sanzaru Games and Ready at Dawn in 2020, and Twisted Pixel, Downpour Interactive, and BigBox VR in 2021. 
With this in mind, the FTC further alleges that within the market for all virtual reality fitness apps, Meta's proposed acquisition of Within is also illegal. 'Meta already participates in this broader market with its Beat Saber app, as does Within with its premium rival app Supernatural. The two companies currently spur each other to keep adding new features and attract more users, competitive rivalry that would be lost if this acquisition were allowed to proceed.'
FTC seeks to block virtual reality giant Meta's acquisition of popular app creator Within: https://t.co/b87juAolBw

— FTC (@FTC) July 27, 2022