zero-waste lifestyle proposed in singapore
At the National Design Centre for Singapore Design Week, Indonesian hospitality brand Potato Head partners with OMA to present an exhibition dubbed 'N*thing is Possible.' The event showcases the brand's iterative journey toward a zero-waste lifestyle through strategies of reuse.
The multi-sensory space will be on view now through December 25, featuring workshops and projects from renowned international designers and artists including Futura, Kengo Kuma, Max Lamb and Andreu Carulla. These projects will feature the innovative ways of living and consciously consuming with circularity and the future of the planet in mind.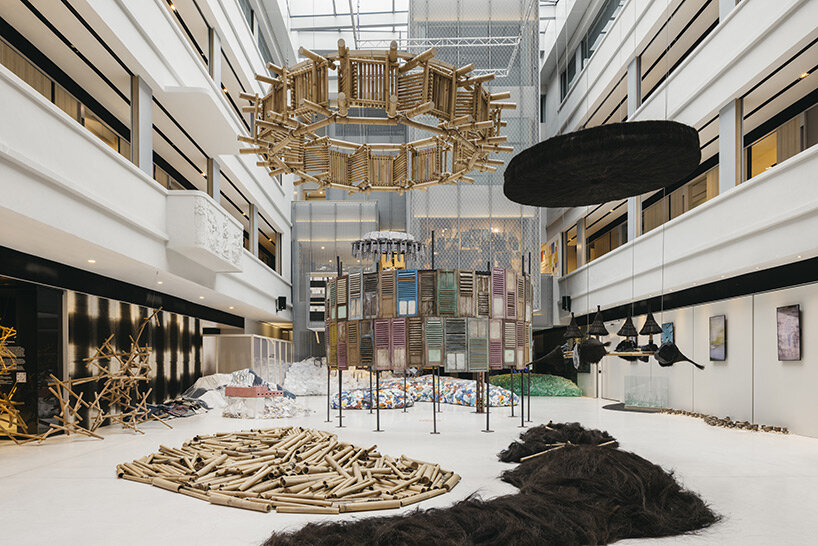 image by Studio Periphery | @studioperiphery
oma and potato head work with renowned designers
The Singapore Design Week exhibition by OMA (see here) and Potato Head (see here) has been brought to life together with a star-studded lineup of collaborators — Japanese architect Kengo Kuma, American artist Futura, Spanish industrial designer Andreu Carulla, British furniture designer Max Lamb, London-based design studio Toogood, French director and photographer Thibaut Grevet, Indonesian architect Andra Matin, Hong Kong design studio BYO Living, and Bali-based environmental engineers Eco Mantra.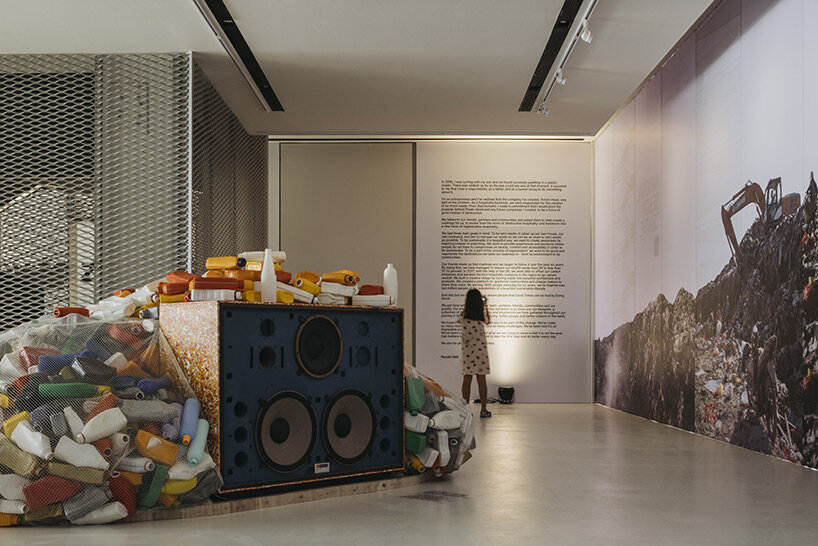 image by Studio Periphery
transforming waste into art
With its exhibition at Singapore Design Week, OMA and Potato Head showcase how Ronald Akili's Potato Head Beach Club became a creative, sustainable place that transforms waste into beautiful objects and art. The exhibit will also reveal the detailed blueprint for Potato Head's journey to this point, with the intention that it informs and inspires others to apply it in their own businesses.
Two new materials are unveiled at Noth*ng is Possible, including bricks designed by Kengo Kuma using recycled plastic bags and Andreu Carulla's furniture and amenities made from mixing styrofoam and sawdust.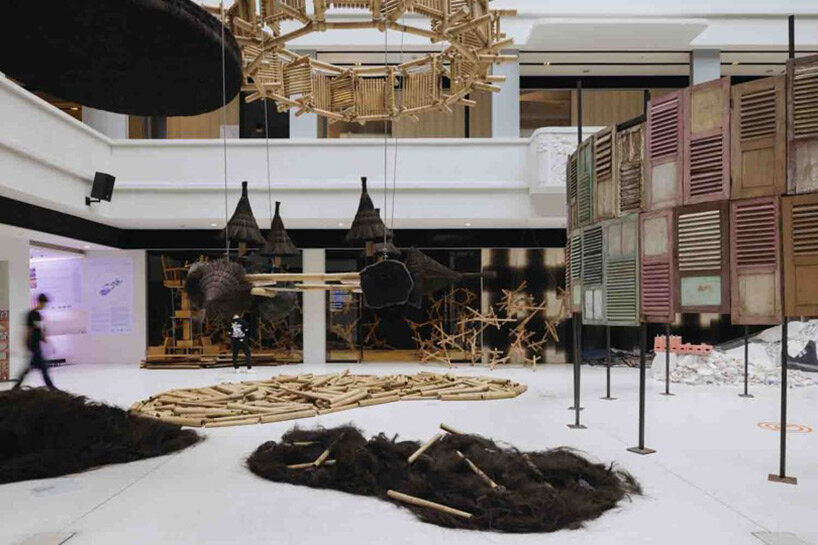 image by Studio Periphery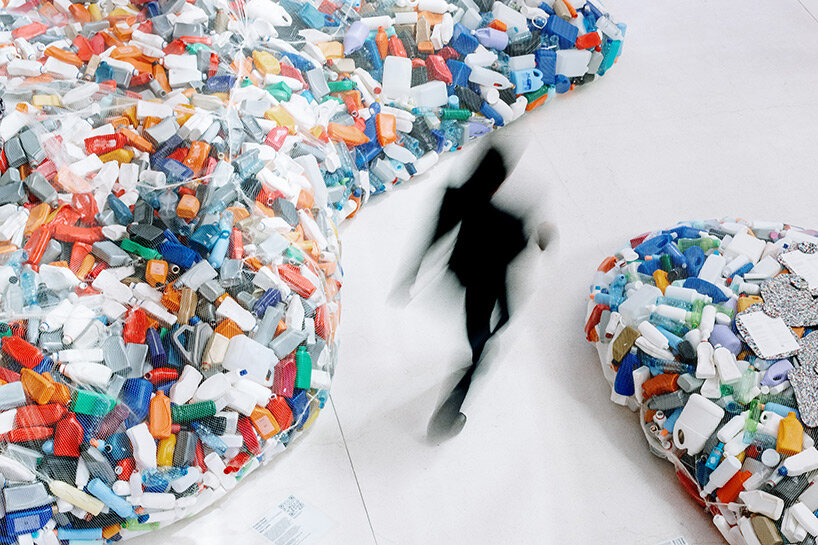 image courtesy Potato Head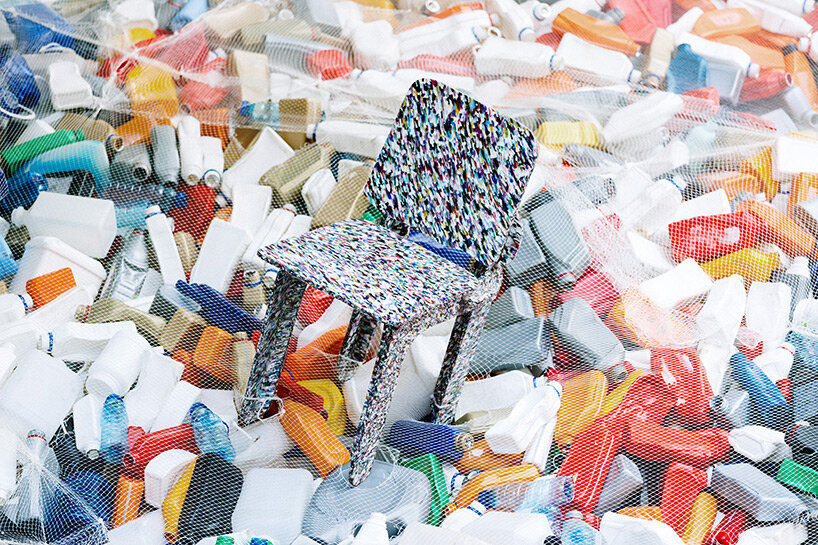 image courtesy Potato Head