the renovated museum by studio gang
Studio Gang and Landscape Architect SCAPE announce a new milestone in the development of the Arkansas Museum of Fine Arts. Now under construction with the support of a $142 million capital campaign, the 133,000-square-foot museum project today saw the completion of its innovative roof — a flowing, folded plate concrete structure, blossoming out to the north and south. Spanning the length of the building, the roofline connects new construction and renovated spaces and establishes AMFA's new architectural identity.
---
UPDATE September 14th 2023: The Arkansas Museum of Fine Arts (AMFA) announces that its grand opening will take place on April 22nd, 2023.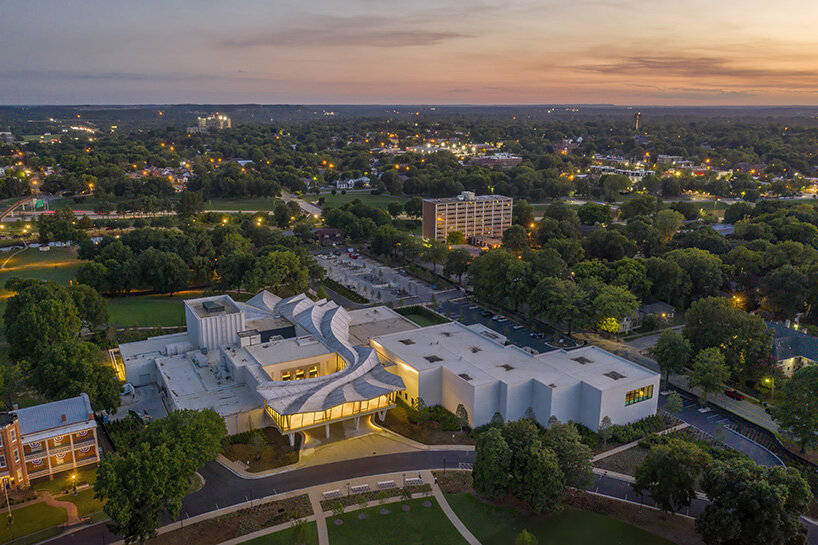 little rock's new museum
With a new design by studio gang, the Arkansas Museum of Fine Arts marks the leading cultural resource for the state of Arkansas. The space offers installations drawn from its distinguished art collection and temporary art exhibitions, art making instruction at all levels, youth to professional, at its Windgate Art School, and a year-round schedule of performing arts in its flexible theater spaces.
The new AMFA building, designed by architecture practice Studio Gang led by Jeanne gang in collaboration with Little Rock-based studio Polk Stanley Wilcox Architects, is creating an entirely new experience through a combination of new construction and renewal of existing structures built between 1937 and 2000, improving and expanding every aspect of AMFA's programs. the project opens the building to nearly 11 acres of public park by landscape architects SCAPE, led by Kate Orff, inspired by the native ecologies of Arkansas.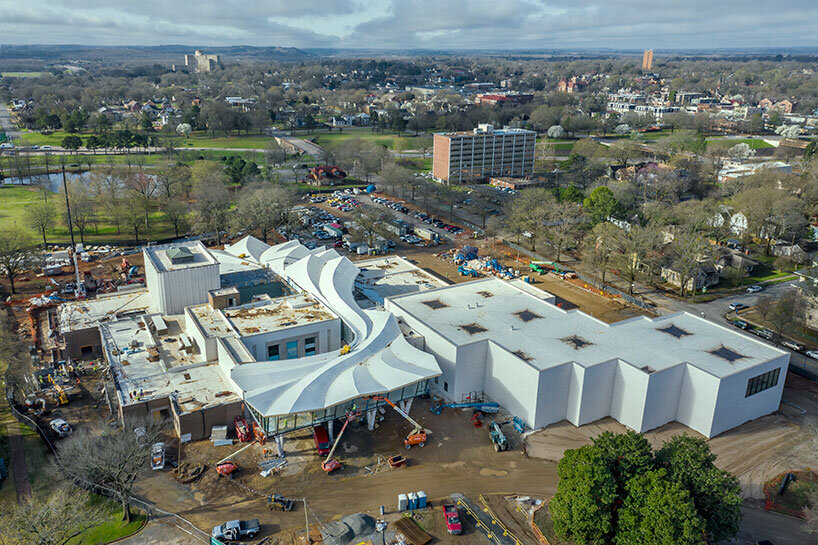 images © tim hursley
inside the arkansas museum of fine arts
Both within the Arkansas Museum and outside, Studio Gang's pleated roof marks the course of the central circulation space. The distinctive design of the roof also contributes to the museum's sustainability, as stormwater runoff will be conveyed into a series of lush rain gardens designed by scape, which will attract pollinators and migratory birds to natural depressions throughout the site. 
A central space opens into large public areas, where the pleated roof blossoms out to create new entry points for the museum. At the north, facing the neighborhood, a new courtyard highlights a large, glass-enclosed, second-story space for gathering, programming, and events. On the south, floor-to-ceiling windows open onto the surrounding terrace with its indoor-outdoor restaurant and a revitalized MacArthur Park.
To the south of the building, four and a half acres of landscape designed by SCAPE feature a diverse mix of more than fifty species of perennials, shrubs, native trees, and ornamental grasses in petal-shaped gardens that will echo the forms of the museum's roof.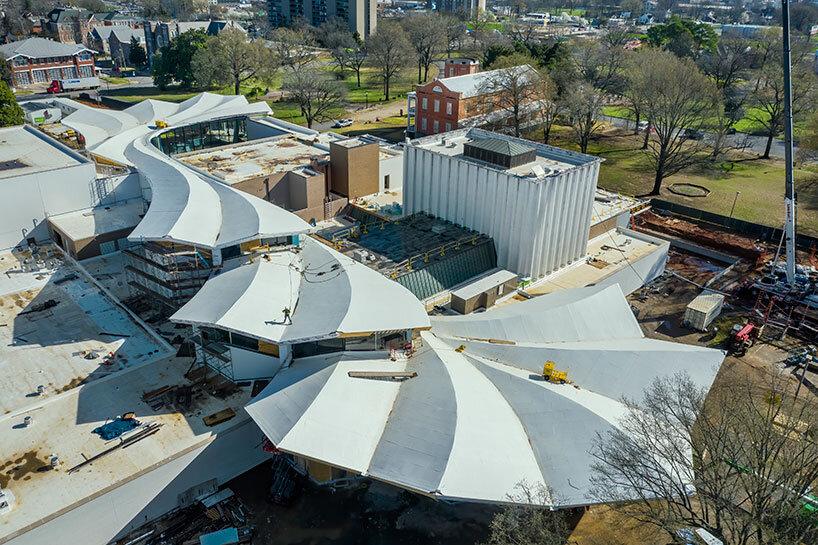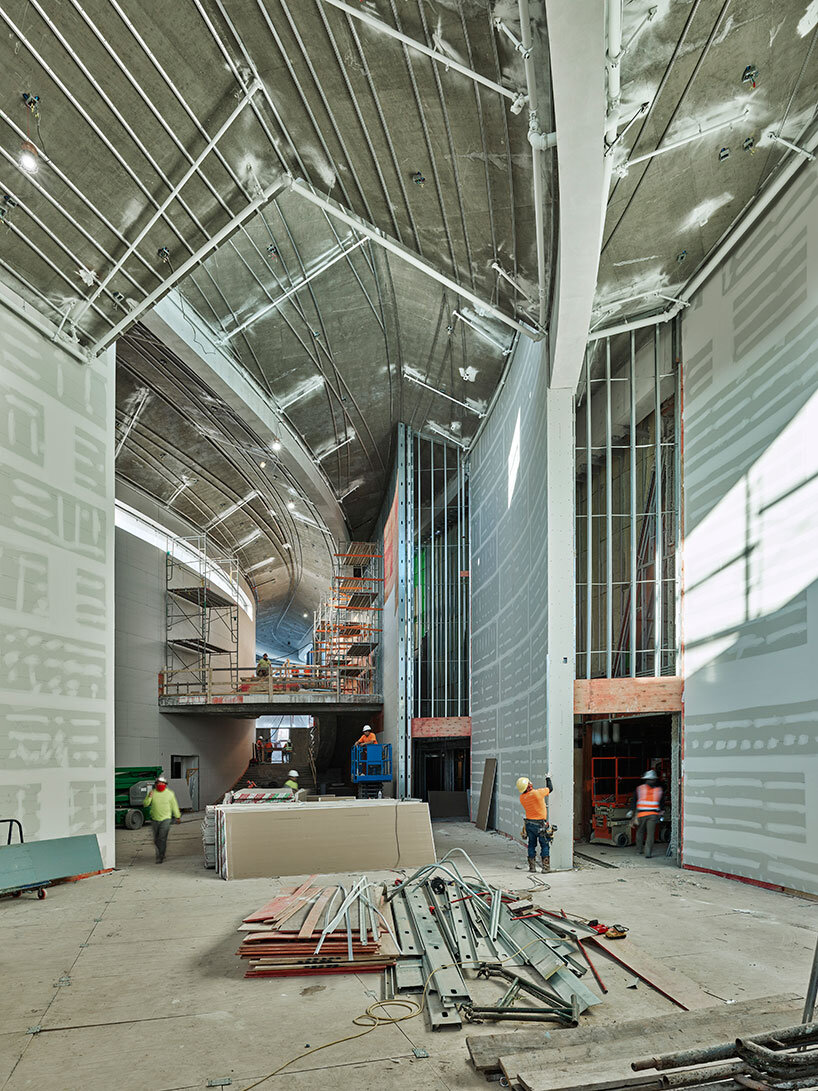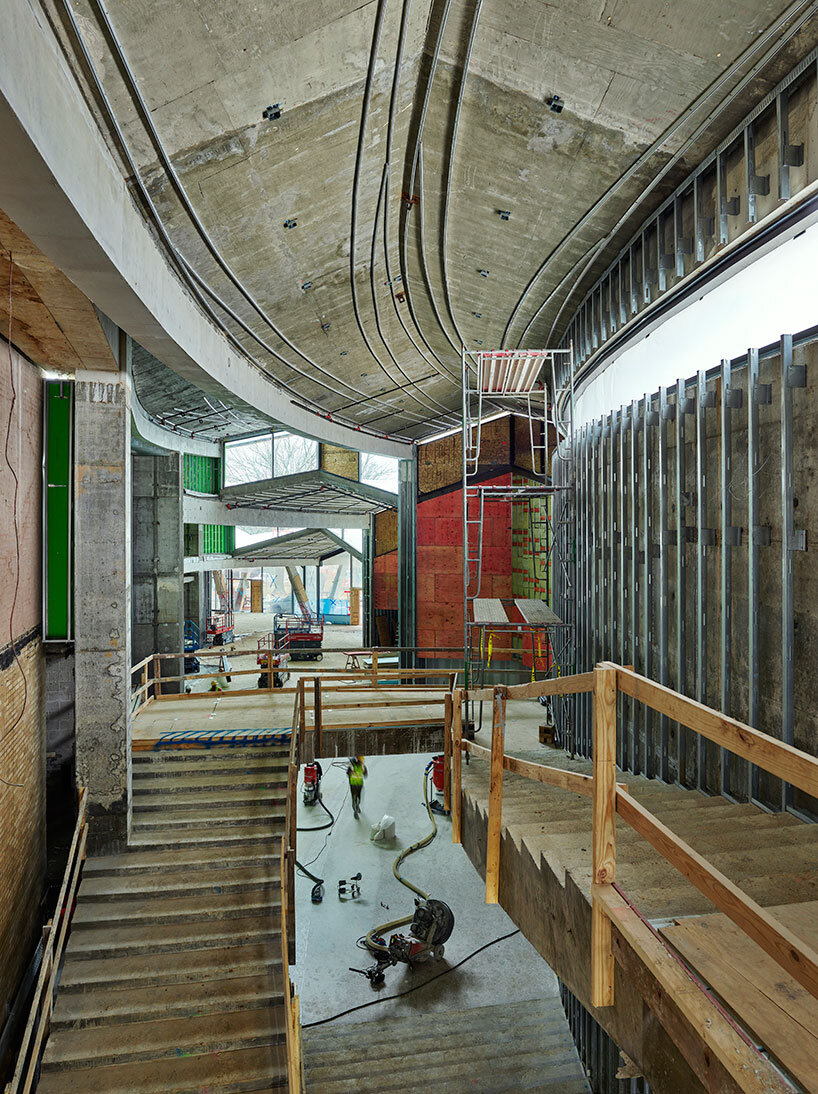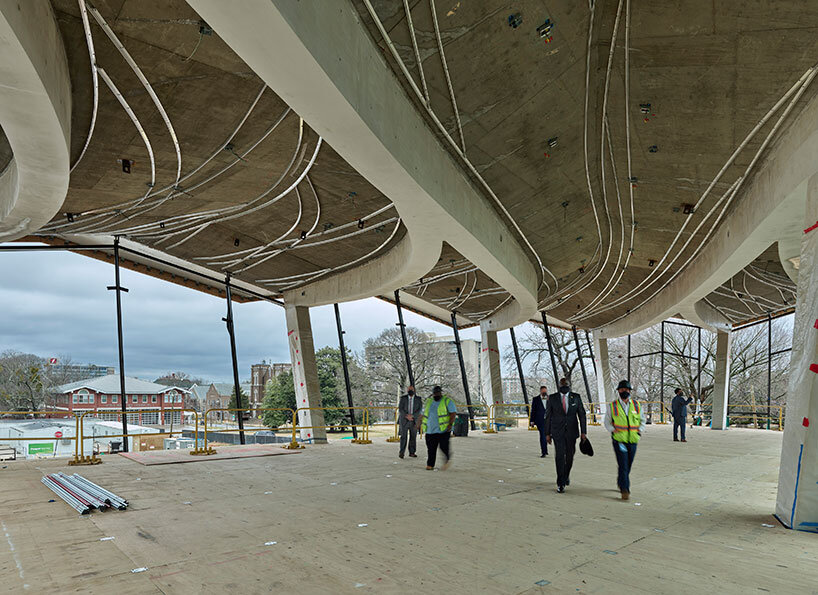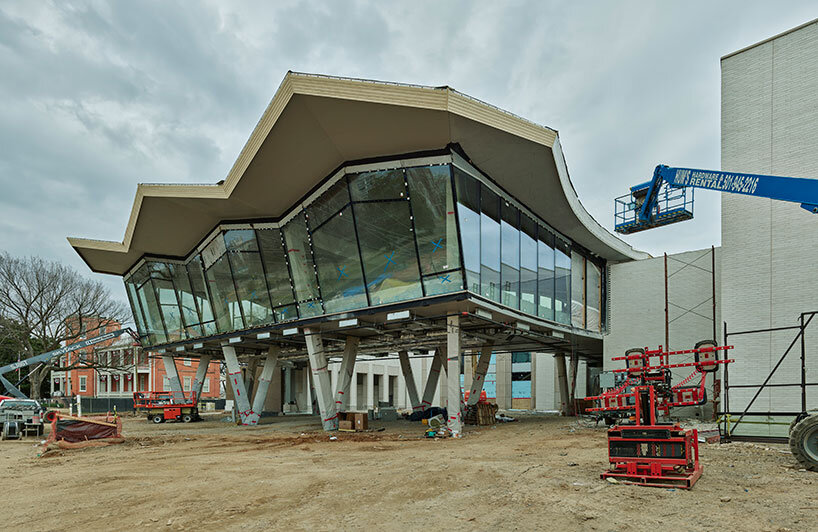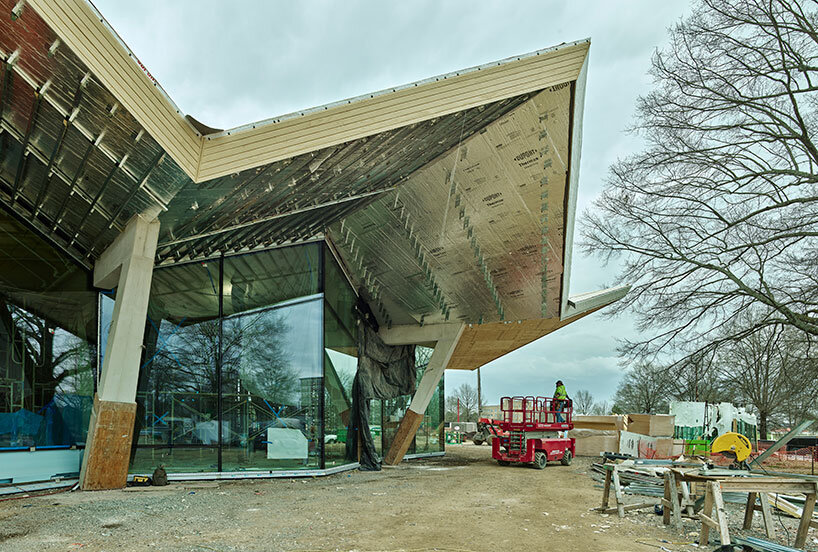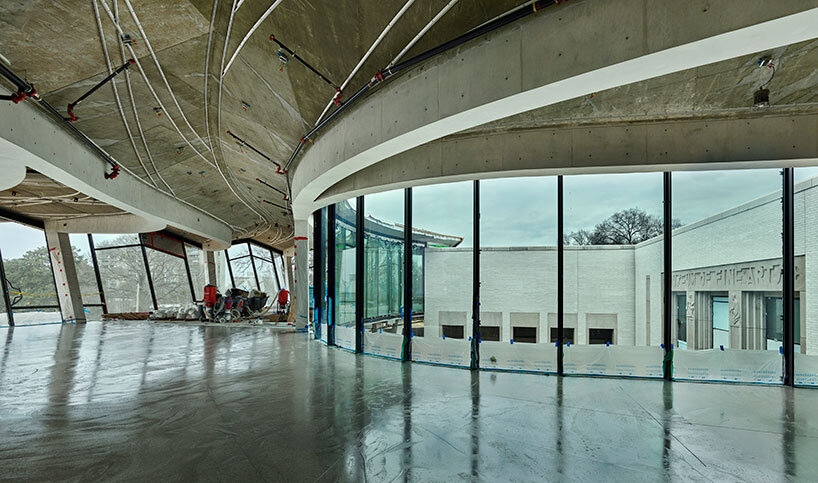 project info:
project title: Arkansas Museum of Fine Art
architecture: Studio Gang
landscape design: SCAPE
associate architect: Polk Stanley Wilcox Architects
structural engineer: Thornton Tomasetti
civil engineer: McClelland Consulting Engineers
MEP/FP engineer: dbHMS
acoustical, theatrical, and AV designer: Arup
cost estimator: Venue Consulting
lighting designer: Licht Kunst Licht
project manager: Ascent
construction manager, general contractor: Nabholz, Pepper, Doyne
photography: Tim Hursley
visualizations: courtesy Studio Gang and SCAPE