patrick jouin + alki furnish historic french national library
For the newly re-opened historic Oval Reading Room at France's National Library, designer Patrick Jouin collaborates with furniture manufacturer Alki and French Mobilier National, to present the Orria Chair. Crafted entirely out of oak wood and finished with luxurious leather upholstery, the chair is a discreet and organic expression of soft, pure lines, seamless intersections, and rigorous technical commitment. Both unique and demanding in its design, the design offers 'a contemporary interpretation of conviviality characterised by refreshing boldness and emotional attachment', comments the team at Alki.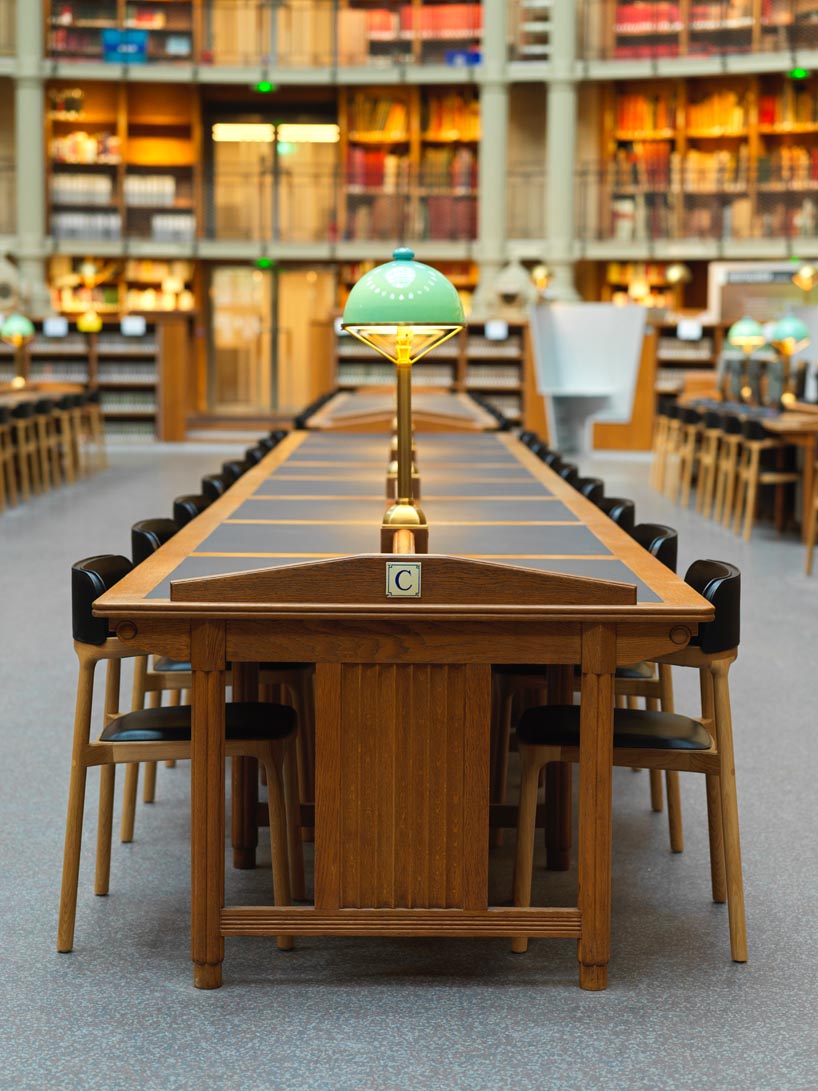 all images by Thomas Duval
orria chair: a discreet expression of pure forms
Combining fine craftsmanship and industrial techniques, the Alki workshop sustains its unique expertise in working with solid wood and leather to create 150 iterations of the Orria Chair. Industrial designer Patrick Jouin envisions Orria with a 100% wooden structure and joinery with a bentwood backrest, supplemented with thick, plush leather upholstery. With no sharp angles or junctions, the chair expresses seamless, flowing lines and forms, its unique design conveying a sense of luxury emblematic of its context in the Oval Reading Room, evocative of France's heritage.
The chair has been created for the French National Library's Oval Reading Room, and the Mobilier National's Atelier de Recherche et de Creation — the French government agency responsible for conserving and curating both historical and contemporary collections. In line with the library's inclusive principle of accessibility for all, the Orria project's following ambition is public production of the chair.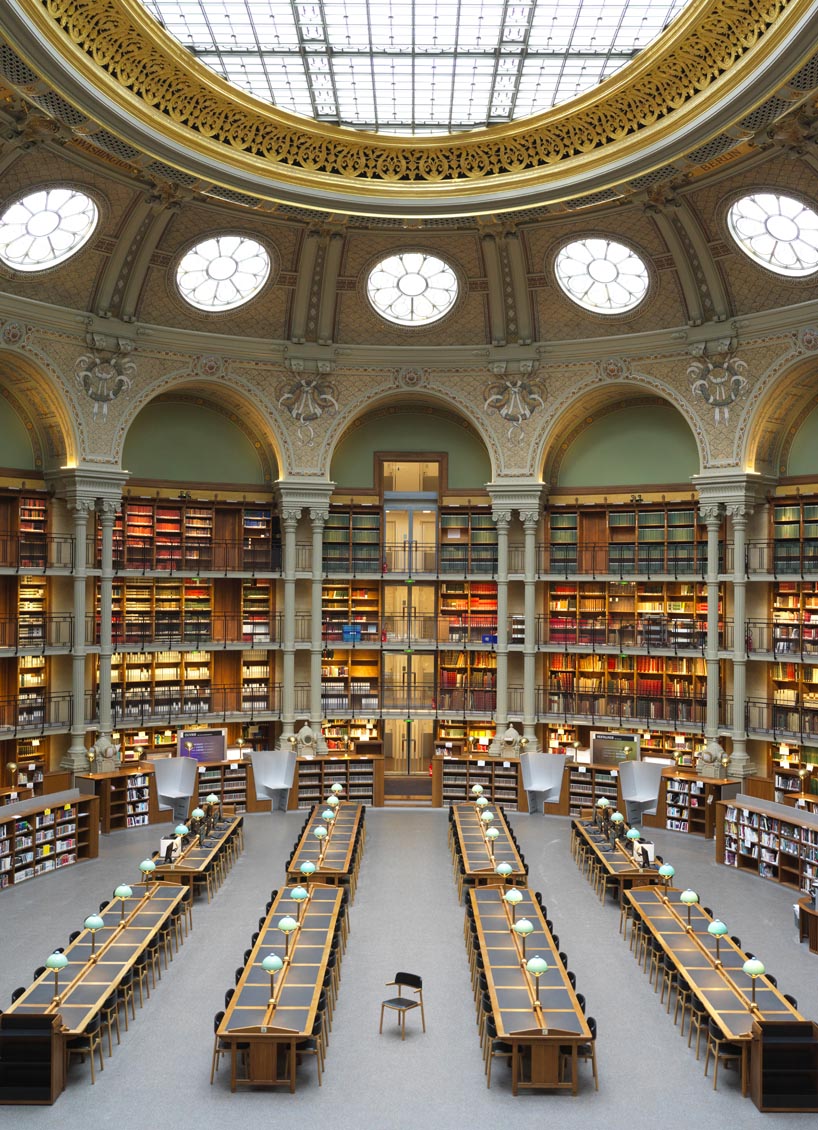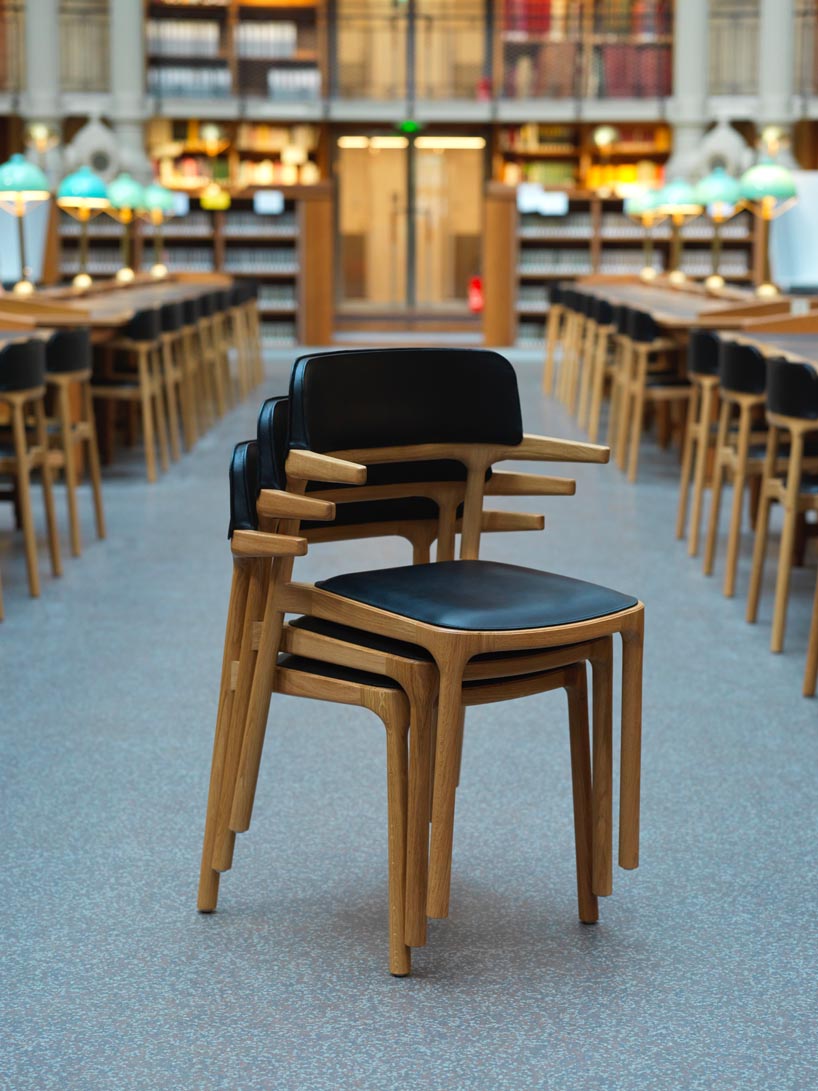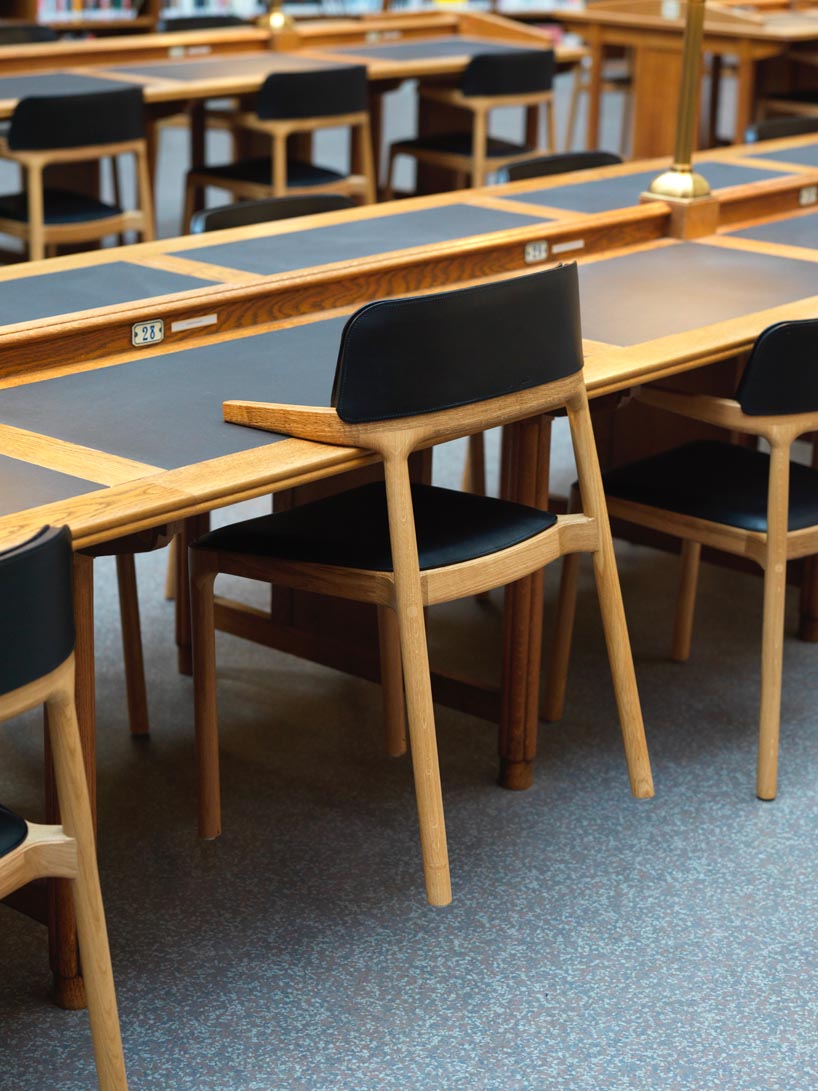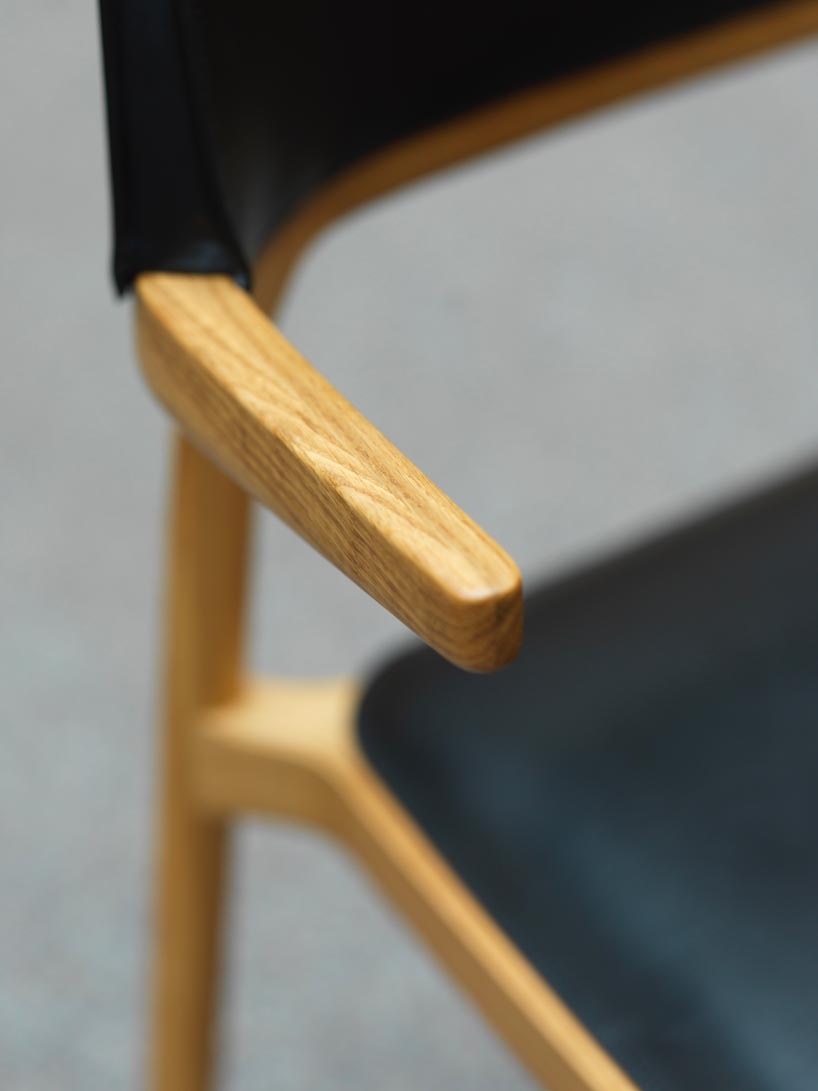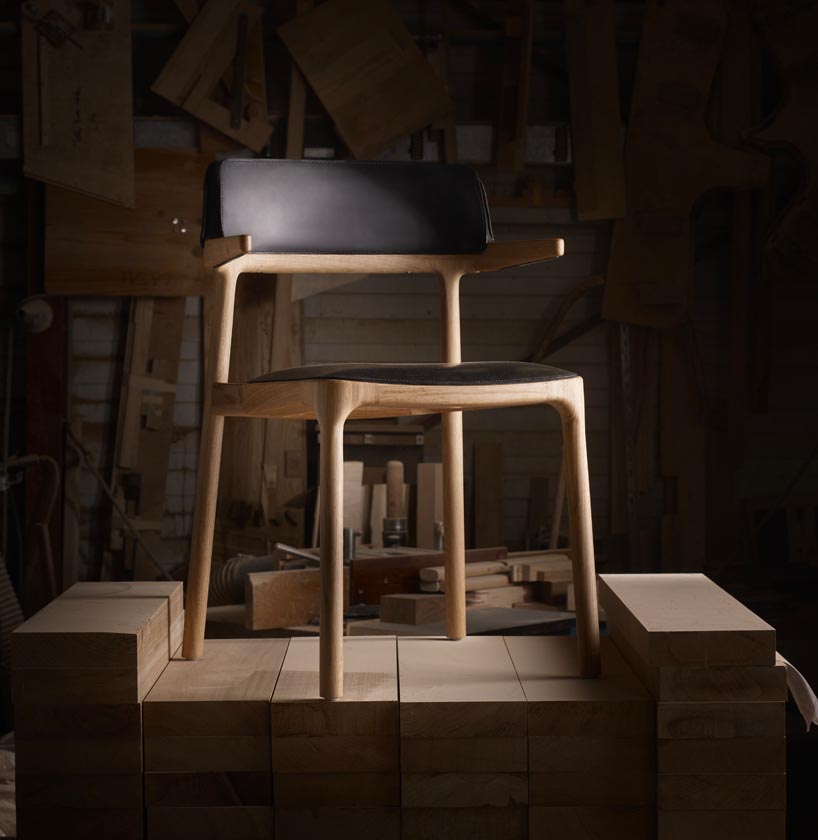 Orria prototype in Alki's workshop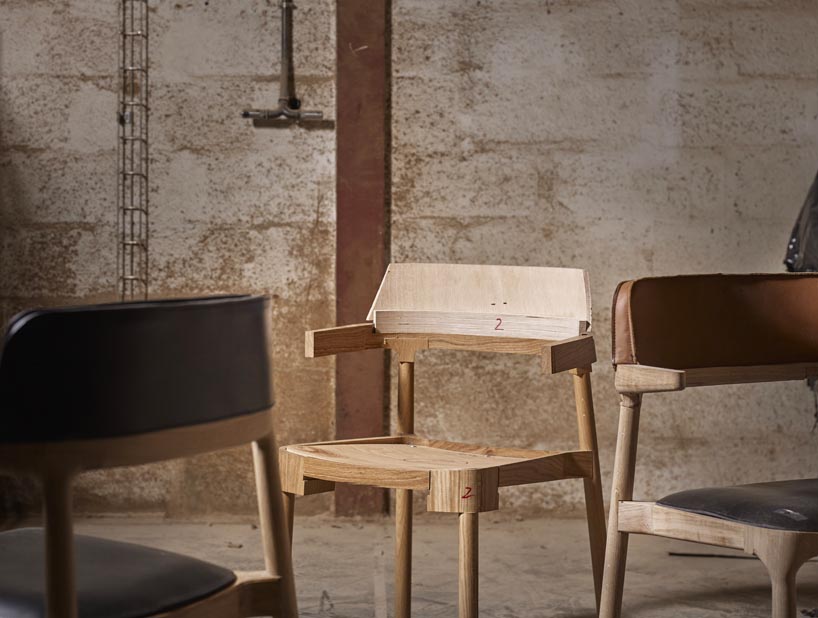 Orria prototypes in Alki's workshop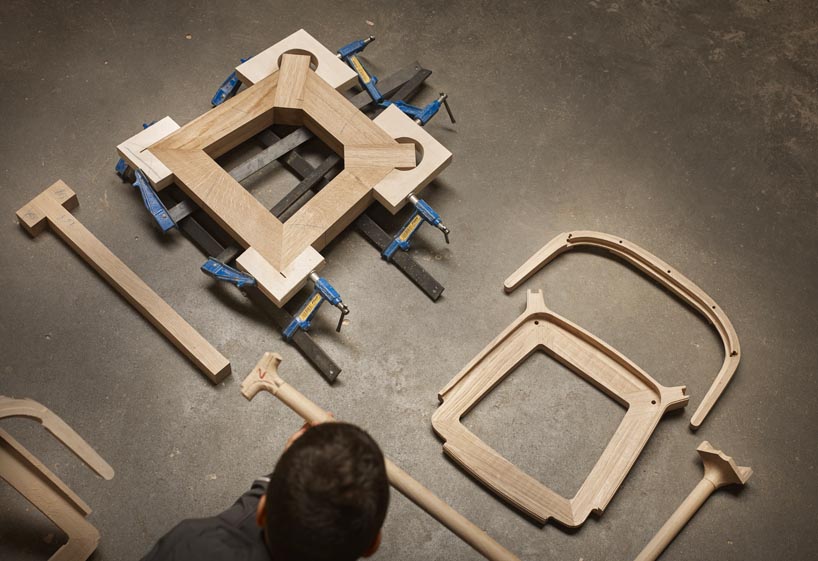 Orria prototype's oak structure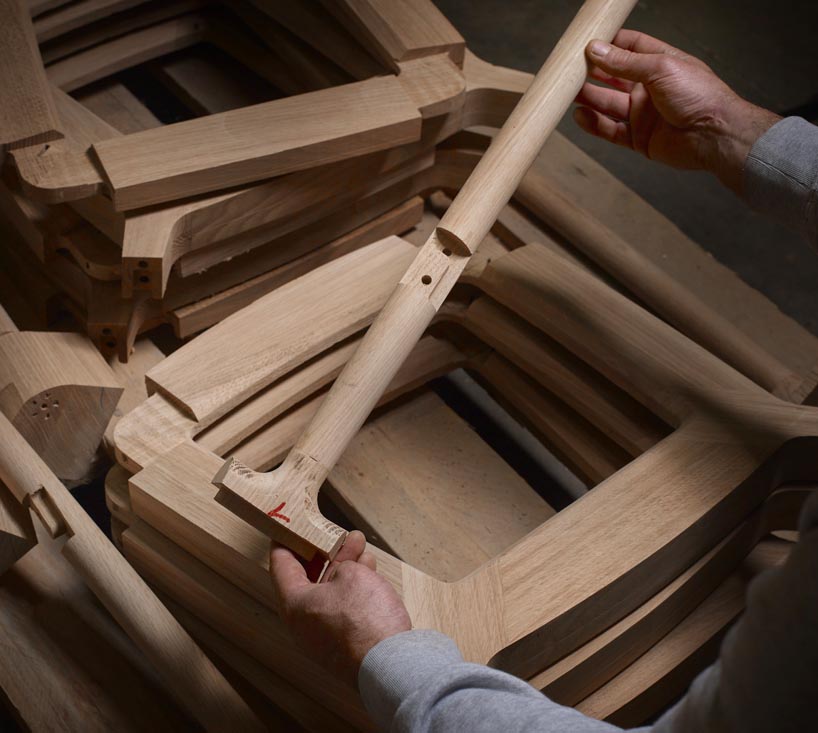 1/2
from left to right: Eñaut Jolimon de Haraneder – Alki CEO Patrick Jouin – Designer
From left to right: Eñaut Jolimon de Haraneder – Alki CEO Hervé Lemoine – President of Mobilier national Laurence Engel – President of Bibliothèque nationale de France Patrick Jouin – Designer
project info:
name: Orria Chair
designer: Patrick Jouin
author site: Patrick Jouin