two leaning towers of paris
Photographer Paul Clemence captures Tours Duo, designed by architect Jean Nouvel, following their completion in Paris. The two towers host a mixed-use program and rise above a former industrial site along the edge of the Seine in the French capital's Rive Gauche district. Now standing as a 'top business real estate destination,' the work introduces an eight-story hotel designed by Philippe Starck, office space, retail, a top floor restaurant-bar, gardens and green terraces, as well as a new point of access to the river. The pair of towers are defined by their shifted posture, subtly shifted volumes, and rippling brise soleil system.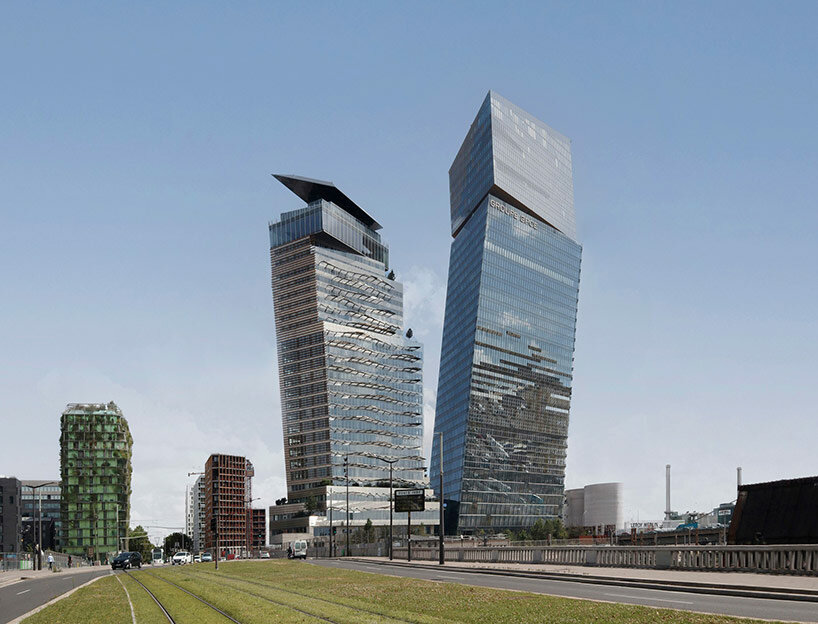 images © Paul Clemence | @photobyclemence
'tours duo' through the lens of paul clemence
With their leaning stance, Jean Nouvel's Tours Duo suggest an asymmetrical V. The taller of the two towers rises 180 meters (590 feet) and 39 stories while the other rises 122 meters (400 feet) and 27 stories. Paul Clemence captures the architecture with its dynamic, shifted profile and dynamic facade, following its completion in 2021. The architect crafts the towers with this unique expression, echoing that of SHoP Architects' American Copper Buildings along New York City's East River, which take shape with a similar gesture.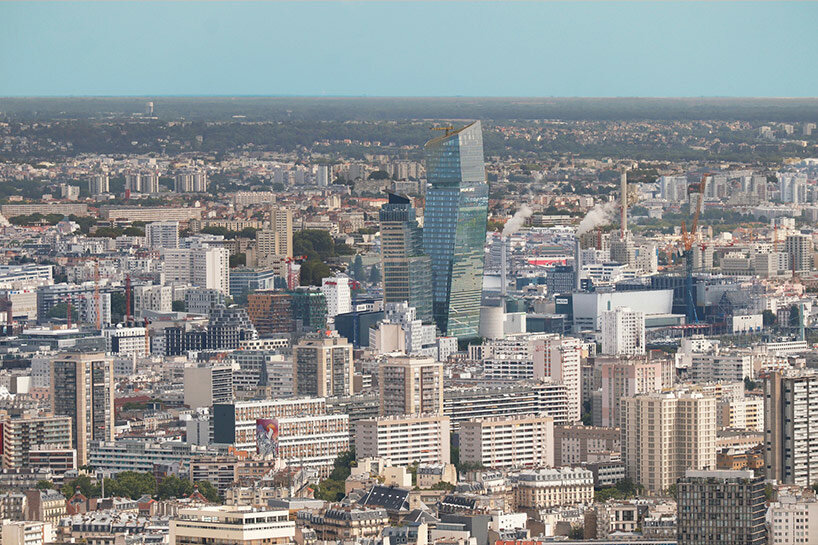 architecture by Ateliers jean nouvel
The design team at Ateliers Jean Nouvel comments on its Tours Duo, and the spirit of the design: 'Eastern Paris is slowly coming into focus, building up and taking form, completing and modifying an unfinished context. This project is about building its summit, its culminating point for the beginning of the century. It is also about creating a character, a singularity that is in relation with the reality of the site, that reveals its particular beauty, that relies on it to invent and strengthen the attractiveness of the place.'