less: an ambiguous monument in dairy road
Chilean art and architecture studio Pezo Von Ellrichshausen completes a new landmark dubbed LESS for Canberra's growing neighborhood of Dairy Road, which has long been made up of mainly warehouses. Developed by Molonglo, the work marks the team's first project in Australia, and stands as an ambiguous and monumental public gathering space for the new area.
Taking shape as a gridded array of thirty-six concrete columns and a circular ramp leading to a viewing platform, the space is devoid of any specific program. Instead, visitors are invited to make use of the space however they see fit.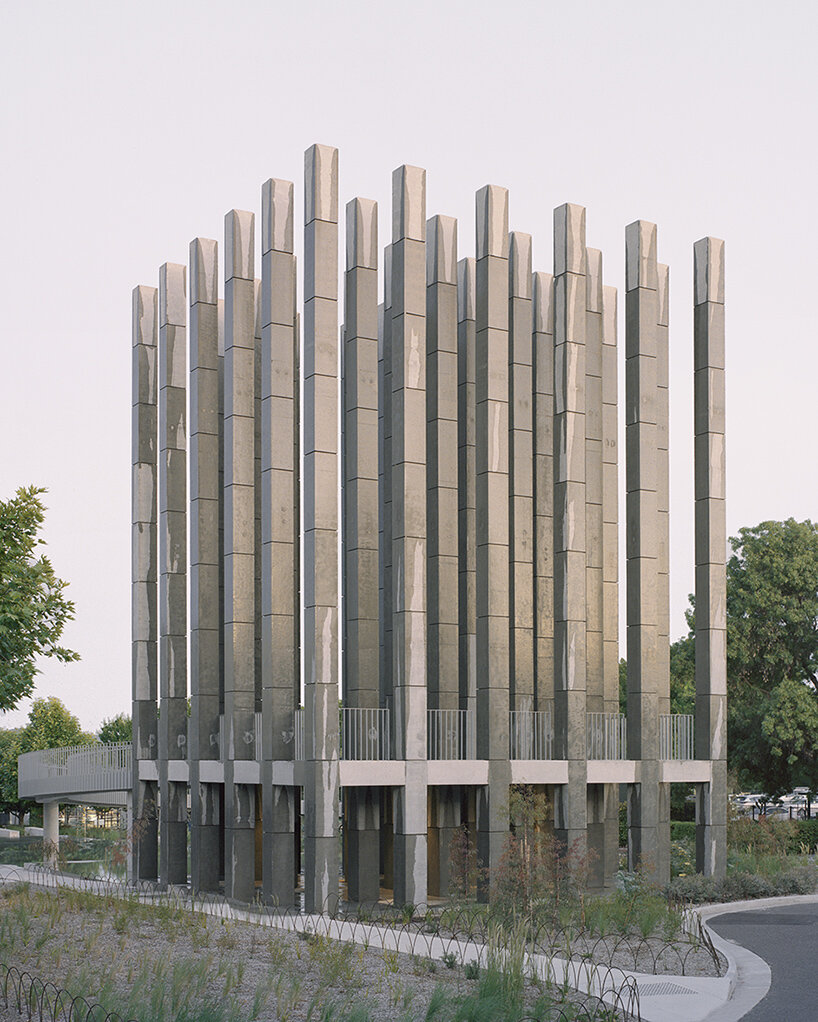 images by Rory Gardiner © Molonglo
pezo von ellrichshausen celebrates the nearby wetlands
The architects at Pezo von Ellrichshausen curate LESS as an harmonious hybridization of austere structure and living nature. A respect for nature is vital when working within Dairy Road as it borders Jerrabomberra Wetlands, a protected nature reserve home to many aquatic and wetland habitats, along with grasslands and woodlands. The team notes: 'We are excited by the idea of urban wetlands and the way they break through old definitions of what is urban and what is nature. Rather than isolating urban form from nature, we have ambitions for a respectful merging of both.'
Activating LESS to reference these wetlands, the thirty-six columns see a continuous stream of water from above which runs down the length of each, pools into a shallow stream, and returns. Surrounding the structure is a landscaped garden occupied by 6,000 individual plants of over fifty different species, many of which are endemic to Canberra. This plant-life will continually grow to transform the site, obscuring its industrial history to introduce a softer presence recalling its pre-colonial heritage.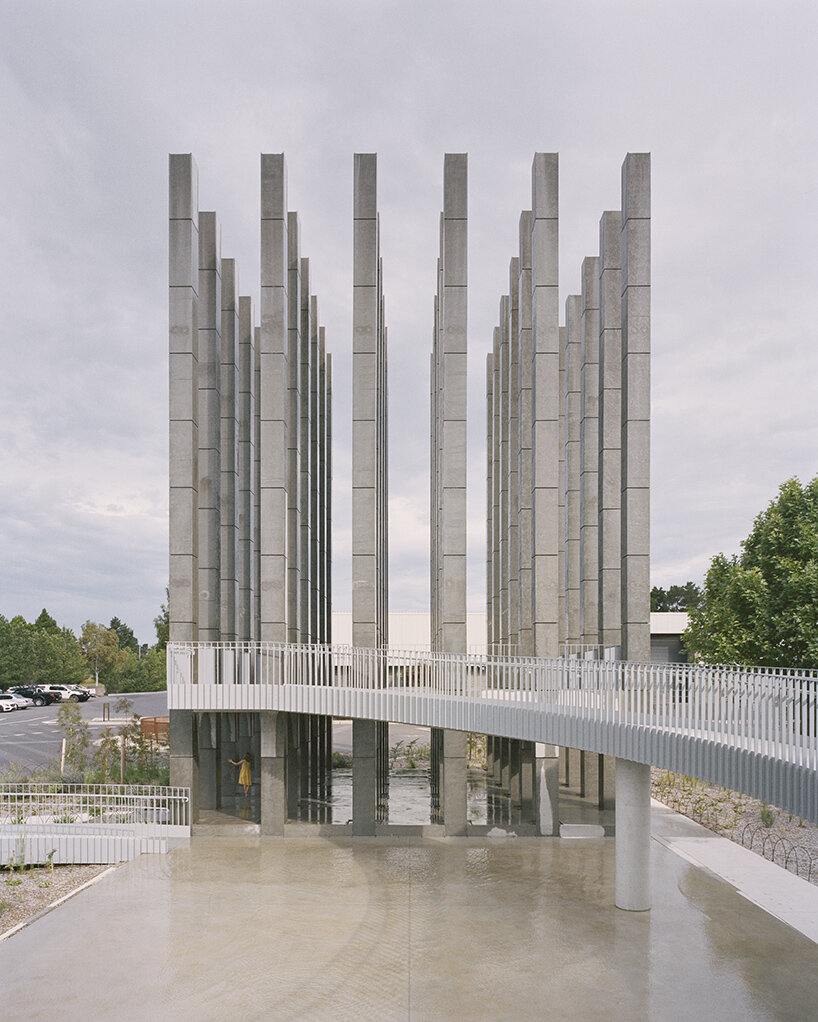 introspection within an infrastructural place
The monumental columns and the subtly running waters, Pezo von Ellrichshausen's LESS evokes at once a sense of stillness and movement. The project aims to encourage introspective contemplation within its industrial setting, suggesting a pocket of nature with the sounds of running water and breezes navigating the columns.
The architects comment: 'Less than a structure, an infrastructure. It is an idiosyncratic place that refuses to be called in a single manner, with a single word.
'In its monotonous gesture, in its tedious regularity as much as in its lack of direction, bold columns and slender pillars erode any other function than that of framing every other function. Many events are allowed in unlabelled places.'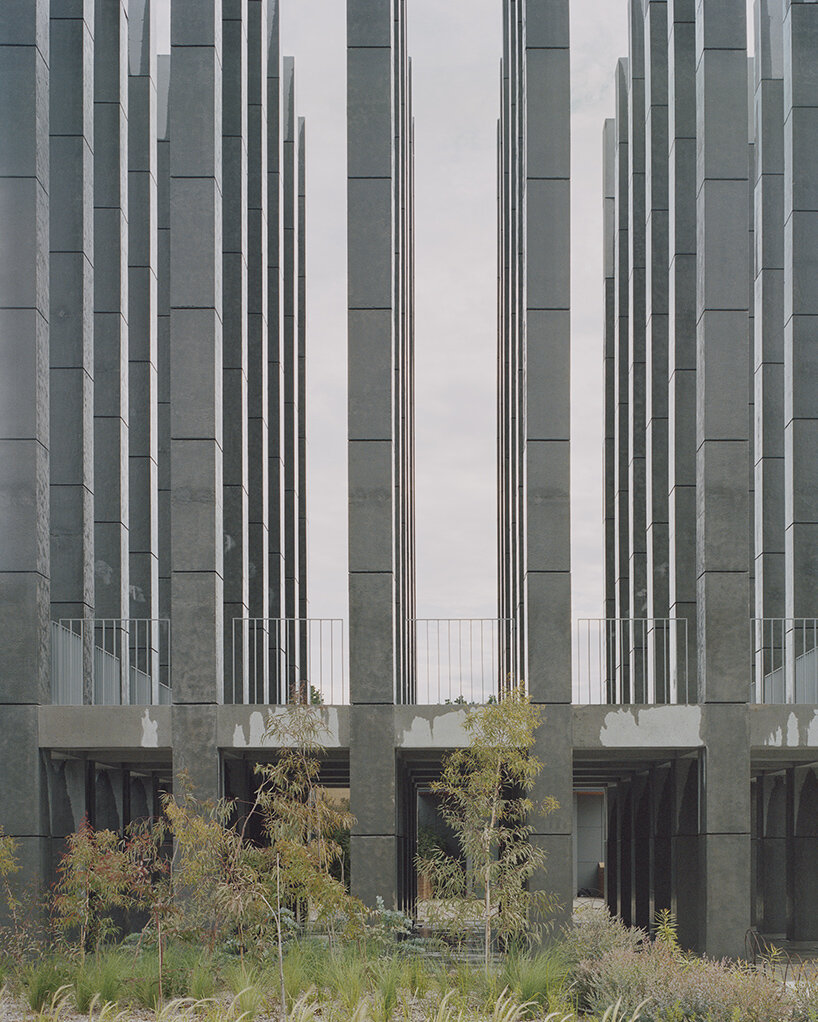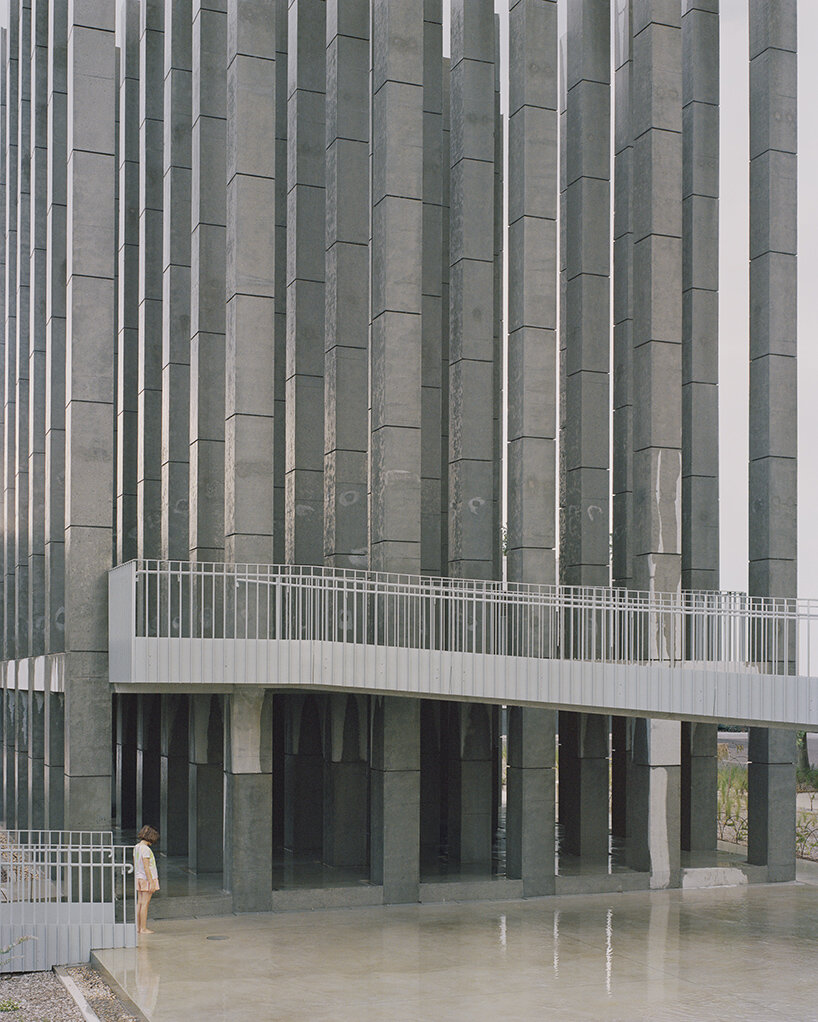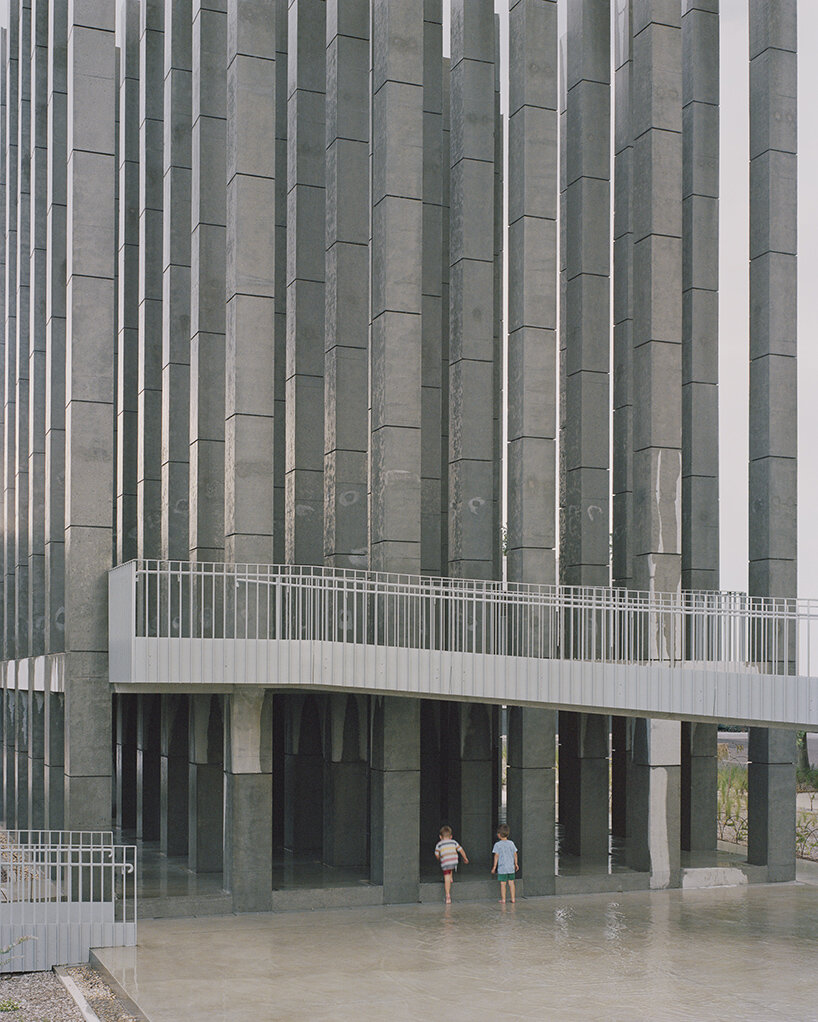 project info:
project title: LESS
architecture: Pezo von Ellrichshausen | @pezovonellrichshausen
location: Dairy Road | @dairy_road, Canberra, Australia
developer: Molonglo | @molonglo
photography: Rory Gardiner | @arorygardiner