THE LEGACY OF Claes Oldenburg 
Legendary sculptor Claes Oldenburg has passed away at the age of 93. Born in Sweden in 1929 and living in the USA, Oldenburg was one of the protagonists of American Pop Art in the 1960s and was well-known for his whimsical public sculptures portraying daily-life items. Taking everyday objects like hamburgers, ice cream cones, and household appliances, he uncannily increased their scale to imposing dimensions, discovering humorous and profound portrayals of the ordinary. His characteristic work had a huge influence on many artists, who were informed by his freedom of thought and revolutionary manner of expression. 
Many of his latest works were made in collaboration with his second wife Coosje van Bruggen, who died in 2009. A lot of his sculptures dot urban landscapes throughout the United States and Europe. These include a giant cherry suspended on a spoon in the sculpture garden at the Walker Art Center in Minneapolis, a massive steel clothespin in Philadelphia's Centre Square, and a blue gardening Shovel in the middle of Rockefeller Center in NY, among others.
© Claes Oldenburg and Coosje van Bruggen, Courtesy of the Walker Art Center
full header image, Shuttlecocks, 1994, © Claes Oldenburg and Coosje van Bruggen, photo by Attilio Maranzano, courtesy the Oldenburg van Bruggen Studio
a Pioneer of Pop Art
Claes Oldenburg, a whimsical father of pop art, will be remembered for his distinctive spirit in work and for his massive public sculptures, sometimes shaped in collaboration with his late wife, Coosje van Bruggen. Their collective creations include more than 40 large-scale public artworks that emerge as monuments to Oldenburg's legacy. After van Bruggen's death, Oldenburg created only one piece of work, dubbed 'Shelf Life', which was part of a solo exhibition at Pace Gallery in 2017.
Through his whimsical sculptures, collages, and performances, he sought to discover the mystery behind mundane objects. He enlarged their scale, changed the shape, color, or texture, and transformed them into surprising, often uncanny forms that stand in stark contrast to our conventional environment.
During his carrier, many of Oldenburg's monumental sculptures of familiar items provoked ridicule before being accepted. For example, the 'Lipstick' on Caterpillar Tracks, was removed from its original place in Beinecke Plaza at Yale University, criticized as offensive, stating: 'its ignoble subject attacks the sterility and pretentiousness of the classicistic building behind it.' However, during the early 1960s, the aforementioned works established Oldenburg as one of the leading practitioners of Pop Art, while in 1970, he was recognized as one of the most important artists of his generation.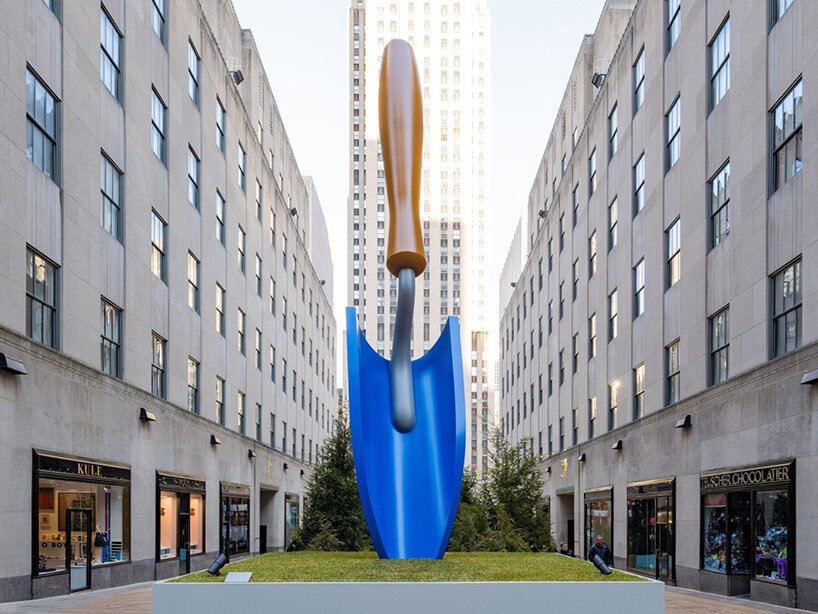 installation view © Claes Oldenburg and Coosje van Bruggen, Rockefeller Center, New York, courtesy Paula Cooper Gallery
'In public sites, our sculptures reflect both the surroundings and their context, but through our imagination and selective perception—which is what makes them also personal,' Oldenburg once said. 'We feel free to use all the approaches that come naturally to our non-monumental works: variations in scale, similes, transformations, a wide range of materials, and, of course, our use of familiar objects.'
Oldenburg had collaborated with gallery Pace, where he marked his first solo exhibition in 1964. In a statement after his death, Pace founder Arne Glimcher shared: 'I was honored to have this great friendship with one of the most radical artists of the 20th century. In addition to his inextricable role in the development of Pop Art, he changed the very nature of sculpture from hard to soft, and his influence can be seen to this day.'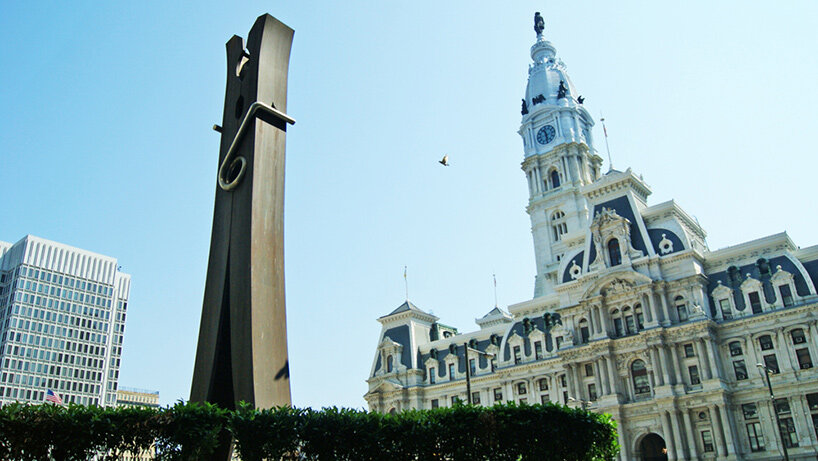 Photo Caitlin Martin © 2012 for the Association for Public Art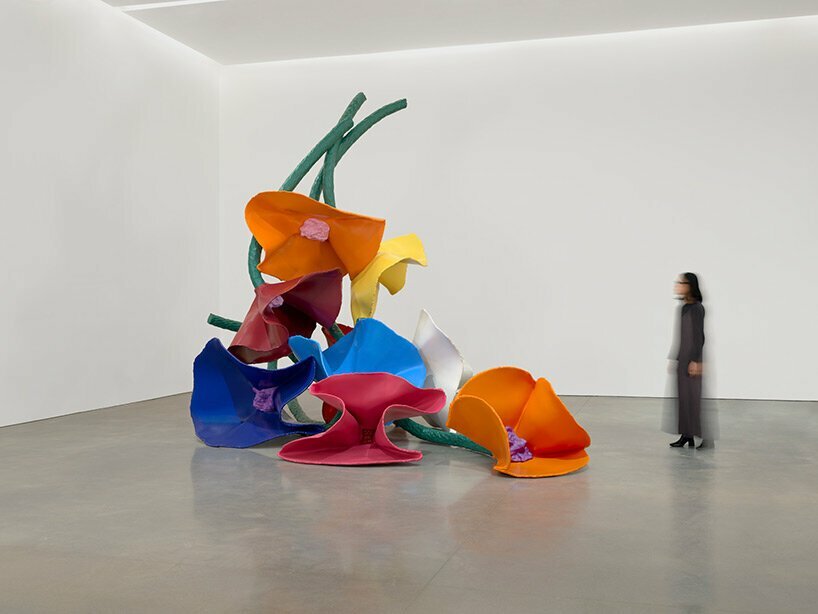 © 2021 Claes Oldenburg and Coosje van Bruggen, photography by Tom Powel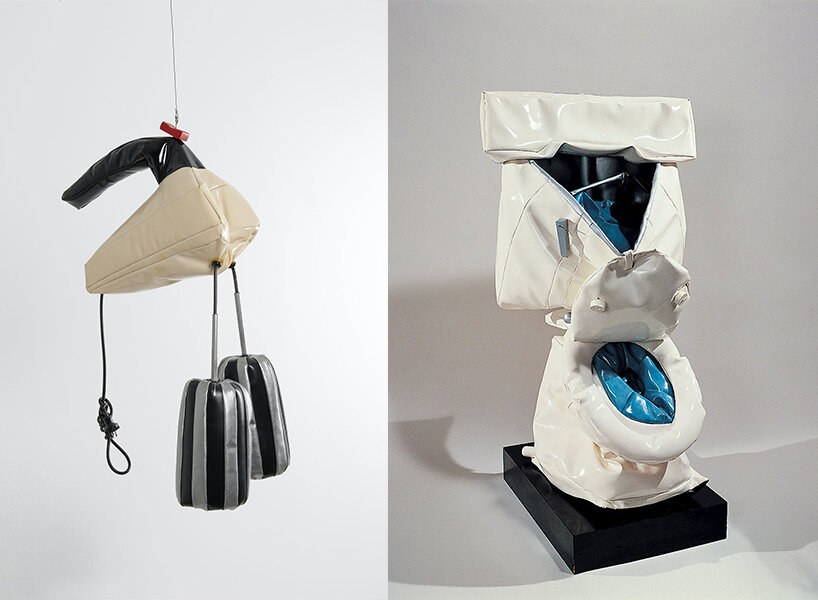 Courtesy of the Walker Art Center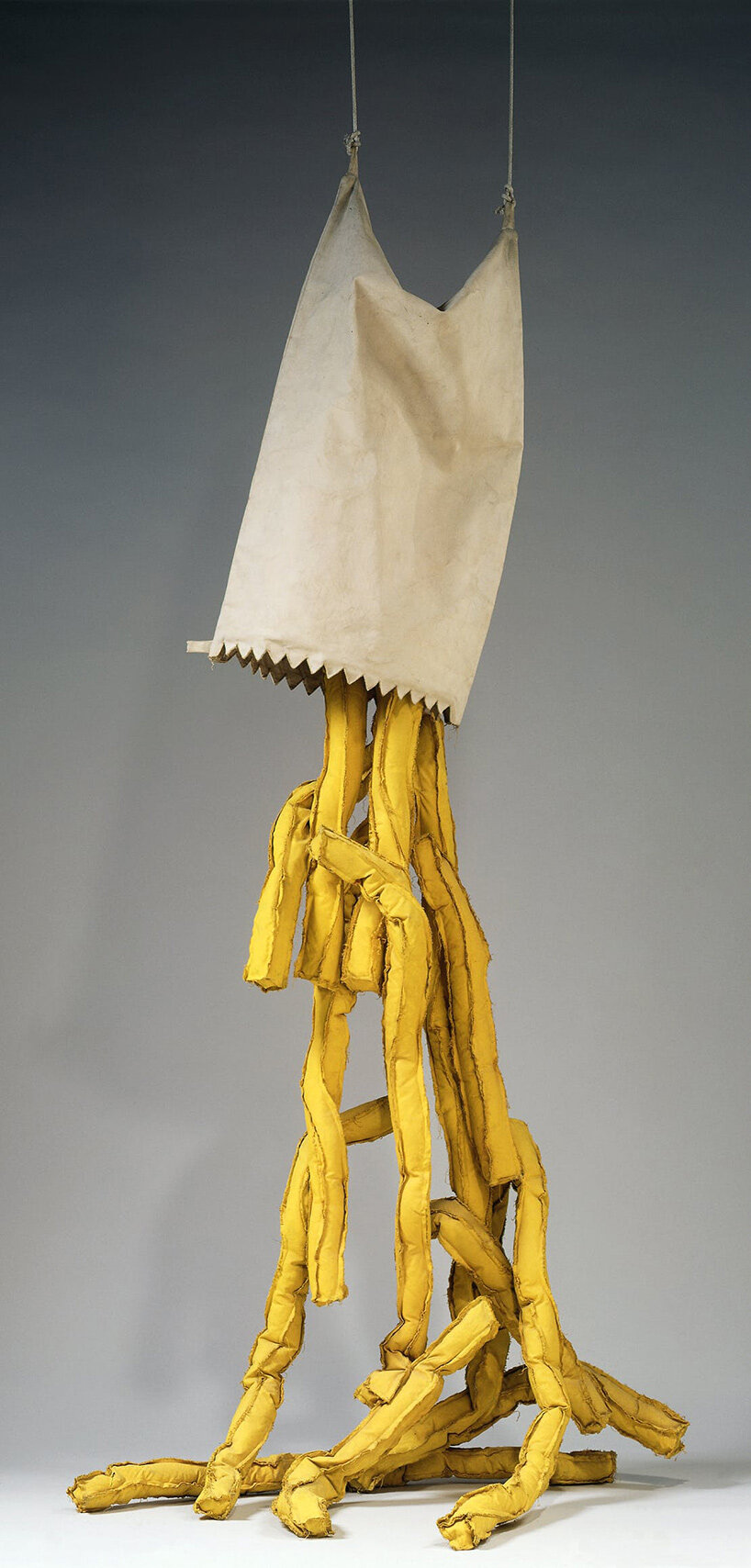 Claes Oldenburg, Shoestring Potatoes Spilling from a Bag, 1966, Courtesy of the Walker Art Center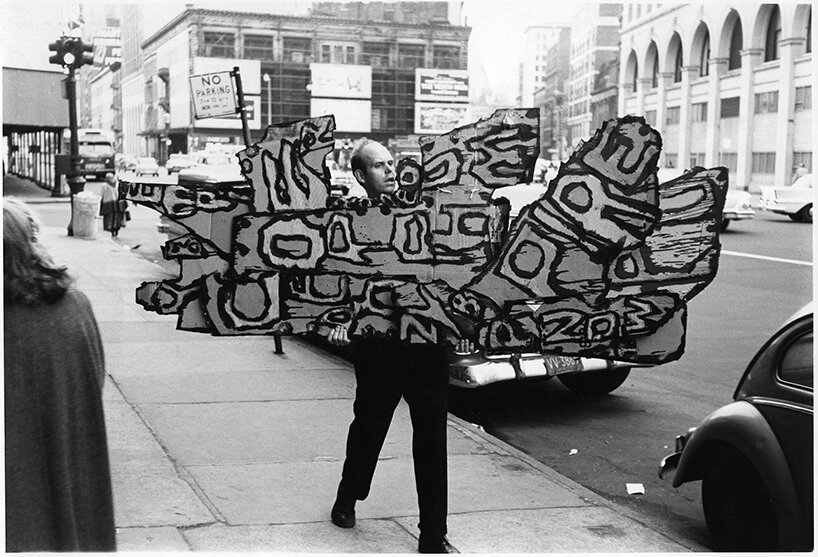 Claes Oldenburg carrying Street Sign (1960) to the Reuben Gallery, New York, 1960. Oldenburg van Bruggen Studio; photo: © I. C. Rapoport, Courtesy of the Walker Art Center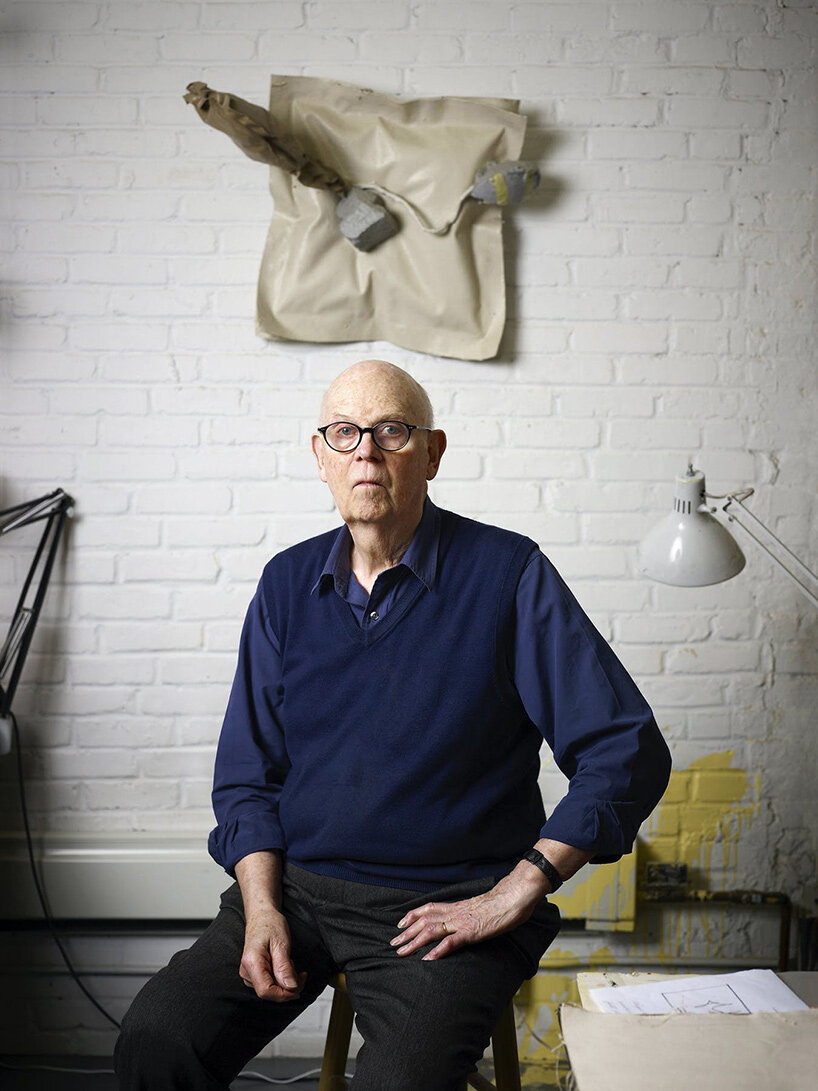 Courtesy of the Walker Art Center 
christina petridou I designboom
jul 19, 2022