pokemon go's 3d digital billboard ad celebrates world cat day
For World Cat Day on August 8, Pokémon Go launched a cutting-edge 3D billboard ad featuring its most beloved feline characters — namely Meowth, Alolan Meowth, Galarian Meowth, Skitty, Glameow, Purrloin, Espurr, and Litten. Running until September 5 in Tokyo, at the east exit of Shinjuku Station, the immersive video takes over the Cross Shinjuku Vision digital billboard, which made headlines last year with its gigantic 3D calico cat video.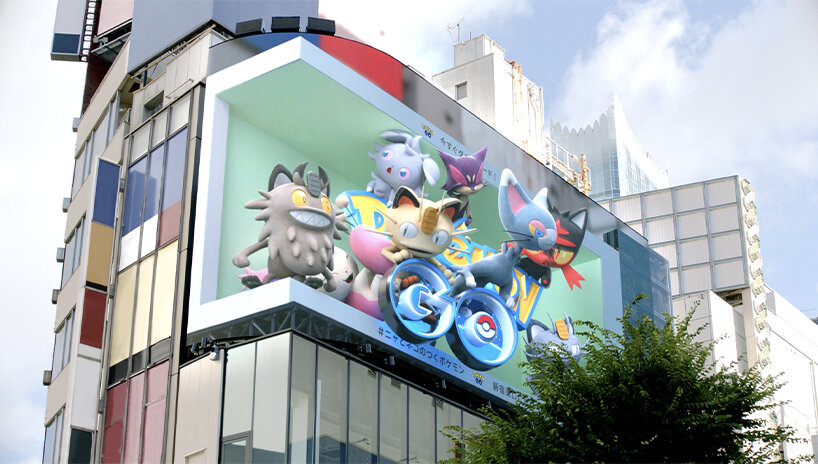 all images courtesy of Pokemon Go Japan 
The one-minute-long video can only be described as a delightful choreography of hyper-realistic 3D effects. It starts with the appearance of good old Pikachu standing next to Pokémon Go's company logo. A few seconds in, the entire frame collapses to make room for a lush tropical forest backdrop that quickly and chaotically gets populated by the different cat figures popping in and out of the Cross Shinjuku Vision 3D billboard as if interacting with the building itself or reaching for the onlookers below to greet them. That same tropical backdrop gets flooded, at intervals, with either fire, ice, or water spilling out of the frame.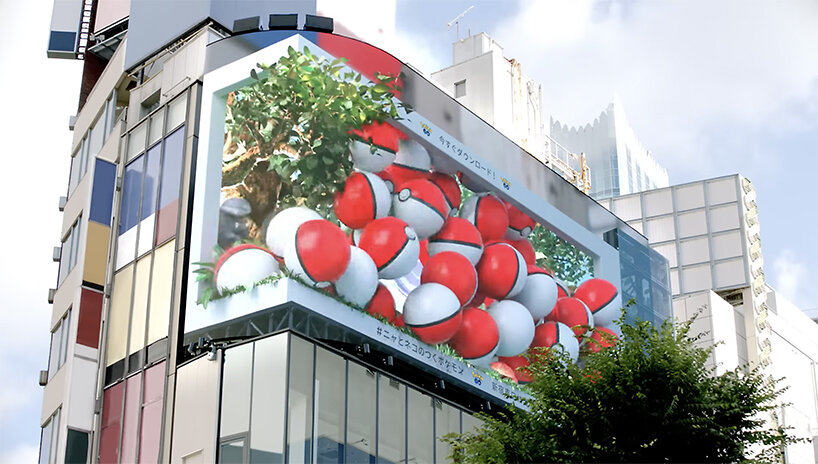 Poké Balls seemingly tumbling to the front of the digital billboard  
At some point, an avalanche of Poké Balls tumbles to the front of the screen before being 'pushed off' the edge by Espurr, Galarian Meowth, and Meowth — the latter seemingly grabbing the frame and peering down with a greeting smile. Finally, the video ends with all characters standing next to or atop the company logo, giving us a final peek before 'heading off'.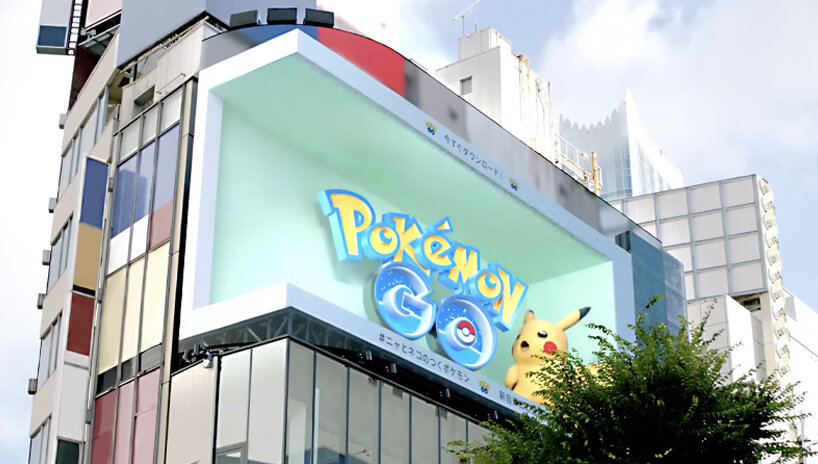 Pikachu makes a quick appearance at the start and end of the video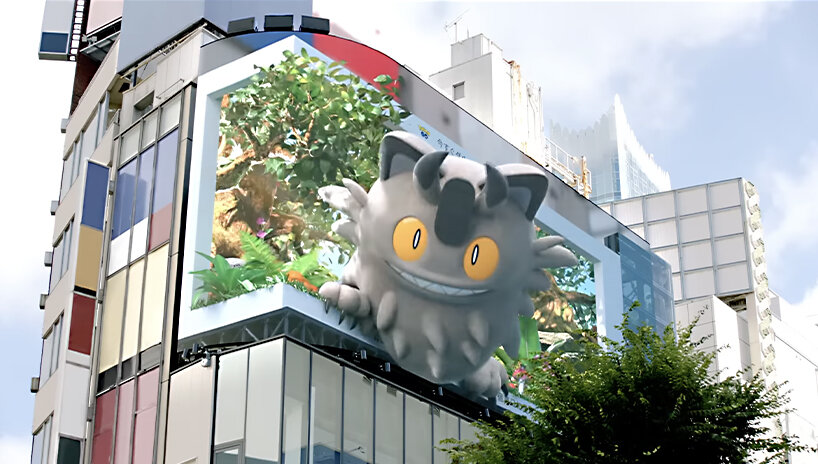 Galarian Meowth popping out of the frame
project info:
video by: Pokémon Go Japan 
digital billboard: Cross Shinjuku Vision
location: Shinjuku Station, Tokyo, Japan
launch date: August 8, 2022
running until: September 5, 2022